Few things make camping better, cheese fries might be one of them.
Ingredients
1 pound frozen crinkle cut french fries
3 Tbsp olive oil
salt and pepper
1 cup shredded pepper jack, cheddar, or cheese of choice
4 slices bacon, cooked and crumbled
1/2 cup sliced green onions
Directions
If using a grill, preheat to medium high (350 degrees). Tear two large squares of heavy duty aluminum foil and divide the frozen fries evenly between the two. Make sure your fries are spread in an even layer.
Drizzle olive oil and sprinkle fries with salt and pepper before closing foil packs and placing on grill. Toss each pack occasionally and cook fries until golden, about 20 minutes.
Open packs and sprinkle with cheese, bacon and onions. Leave packs on heat for 2-3 minutes (with lid closed if grilling) until cheese is melted.
---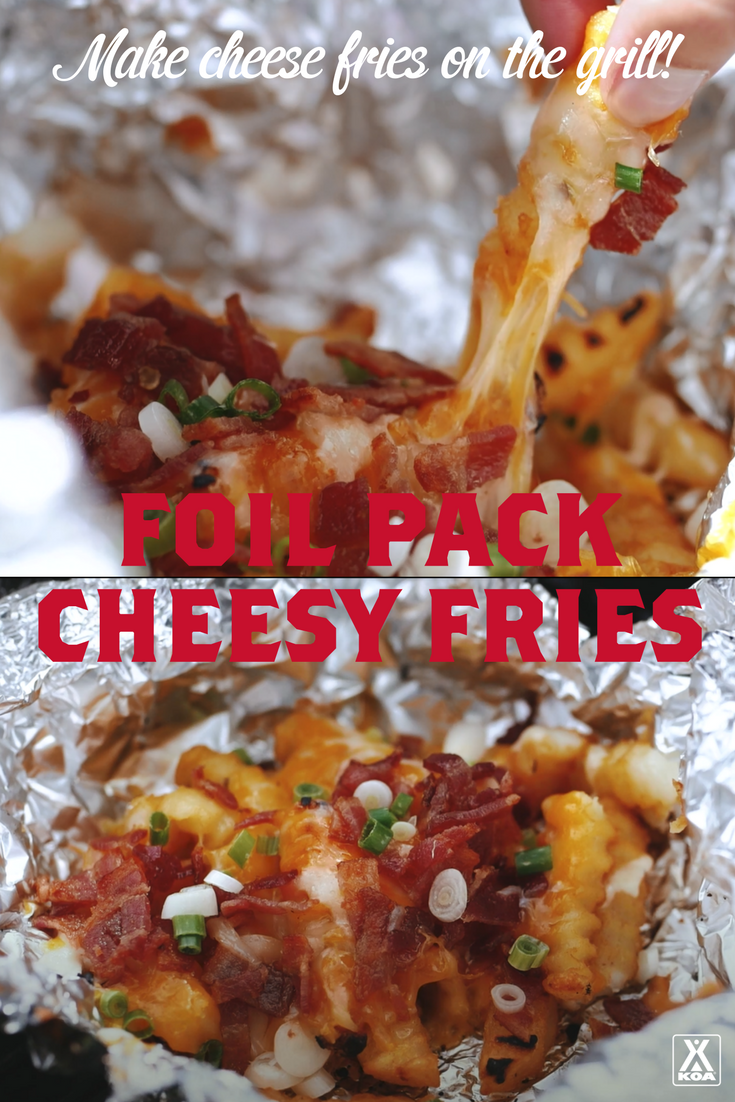 Save
Save