These days, it isn't always necessary to get dressed and go into an office and work all day. More and more remote jobs are being offered, which means that you can work from pretty much any location in the world, as long as you have access to the Internet. If you have always dreamed of traveling around the country in an RV, but didn't think you could afford it, now may be your opportunity to start living that dream. You can enjoy RV life and everything it has to offer, while still earning a full-time income. Here are some tips that will help you on your way to living your RV dream.
Look at Work Available
The first thing you need to do is take a look at the various types of remote jobs that are available. Many sites, such as Upwork.com, are ideal for freelance remote workers, and there are several different job categories. Some remote jobs that are ideal for RV'ers include consulting services, freelance writing, business consulting, dating services, and sales of RV products.
Talk to Your Current Employer
It may be that you don't have to quit your old job in order to begin your new life. Your current employer may offer some remote work opportunities that would be perfect for your needs. You will never know unless you ask. As long as they know you can access the Internet, they may be willing to let you work from the road rather than sitting in the office every day.
Your Resume
Just because you aren't applying for a traditional job, it doesn't mean that you won't often be required to provide a resume. If you don't have one prepared, this is the first thing you need to do. If you are unsure what needs to be included, you can go online and find resources that have some resume examples that will help you create a resume that will get you that remote job so you can enjoy that nomadic RV lifestyle.
Earnings
When you are a remote worker, you can earn as much or as little as you need, depending on the type of work you are doing. You are able to set your own hours, and if you only want to work part-time, you can find plenty of remote jobs that only require a few hours of time each week. Your earnings can be pretty much unlimited, depending on how much, and how hard you are willing to work.
Temporary Work
There are plenty of places that hire temporary workers, so if you prefer to be more hand's on instead of working remotely, this may be for you. For instance, many farms will hire people for a week or two during the harvest season. You also might consider seasonal work camping jobs that allow you to work right on the campground in positions from customer service to maintenance.
Create an Online Business
It is easier than ever to start your own business these days. Thousands of people start online businesses every day, and you can be one of the success stories. You can do the work from anywhere, as long as you can connect to the Internet, and as long as you aren't trying to bring in a lot of inventory, you can easily run your own business from your RV while you travel.
Start Blogging
People are making a lot of money by blogging, and you can get in on this action too. In fact, this is great for anyone who wants to earn money without sitting at a desk day in and day out. Find something that you are passionate about, and start blogging about it. You can use blogging as a way to get more traffic and monetize your website, all from the comfort of your RV while you are on the road.
---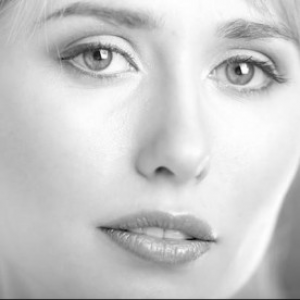 Jane Hurst is a content manager from San Francisco. She is a business writer and writing coach. Find Jane on Twitter!
---