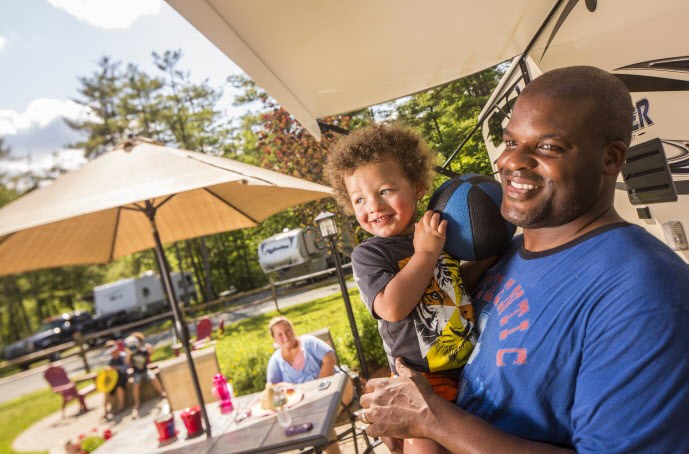 Stumped on what to get dad this Father's Day? We've got a few suggestions perfect for the outdoor dad in your life.
Aren't dads just great? For many of us, our dads are our first hero (and still may be our #1 hero!). Dads seem to always have the right answers, be able to fix things that are broken, and no matter what he's always been there for you.
He was the one that played catch with you until way past dark so that you could perfect your throw. He's the one that sat through your middle school choir or band concerts and made you believe 100% that he loved them. He's the one that maybe let you get away with a thing or two that your mother never would have allowed. And he's the one that instilled in you a love of camping.
In short, your dad is awesome and thus, deserving of an awesome Father's Day gift. It can be quite difficult finding a gift that seems to be at the level of your dad's greatness, which is why we've taken it upon ourselves to scour the internet for the best dad gifts to share with you here.
Check out our guide to Father's Day that will give you some great ways to say "thanks" to your outdoor-loving dad.
---
Your dad has put many miles on his feet over the years. From chasing you around as a kid to embarking on his own adventures, chances are good he's in need of some new solid outdoor shoes. And these Keen Versatrail shoes are just the right pair to get him the maximum mileage with the minimal amount of wear and tear. Incredibly lightweight and extremely comfortable, these shoes are great for hiking, trail walking, and just everyday wear. The thick layer of cushioning absorbs shock to keep your dad's feet protected, and the tongue made of foam keeps things breathable. The shoe's Metatomical Footbed Design means that this shoe will provide your dad with optimal arch support to keep him comfy no matter where he goes. With shoes like this, there's no stopping your dad!
Price: $120
---
Does your dad love life on the road in his RV? It seems impossible not to love traveling around in the comfort of your RV, seeing the great sites of the country. However, what also seems impossible is owning an RV that doesn't need repairs. Maintaining an RV is just part of the deal, but sometimes you don't plan for the problems that may occur. Your dad likely worries about what could happen on the road should something on his RV break, but with a KOA Tech24 membership, he can drive without worry. Should he ever encounter a problem with his RV, he can just pick up his phone and immediately be connected to a certified RV mechanic that will help walk and talk him through a do-it-yourself repair. Your dad is going to love saving money on expensive dealership repairs, and will love feeling like he fixed the RV himself!
Price for Value Kard Rewards members: $39
Price for non-VKR members: $49
---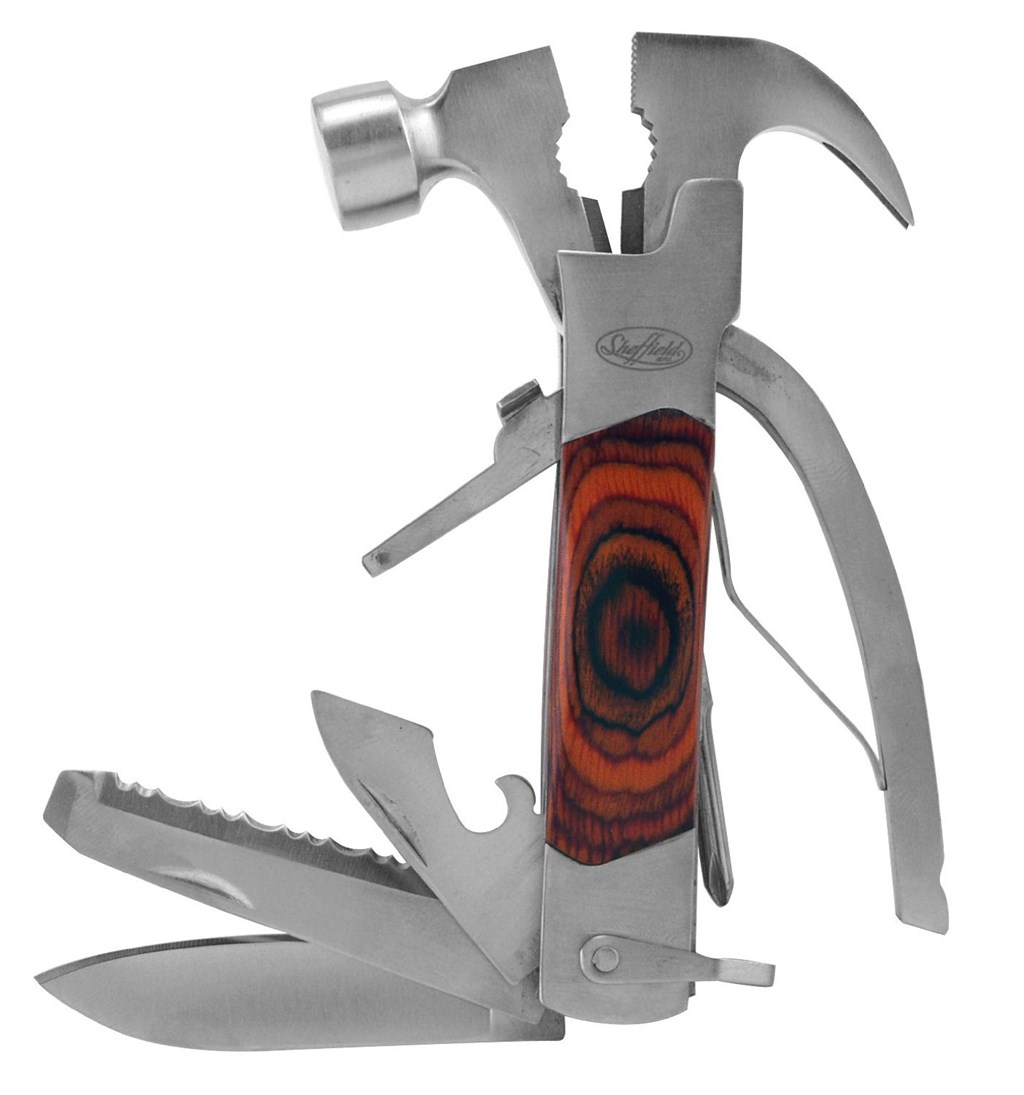 Your dad is likely all about killing two birds with one stone. How about having 14 tools in one multipurpose piece? We bet he'll like the sound of that. And with this hammer tool from Sheffield, he will be even more handy than you thought possible. Perfect for camping or any trip into the outdoors, this hammer tool includes: a hammer head, nail claw, linesman pliers, regular pliers, ¼" slotted screwdriver, ⅛" slotted screwdriver, #2 Phillips screwdrivers, 2-½" drop point blade, 2" serrated blade, can opener, wire cutters, wire stripper, soft file and key ring. Phew – that is a mouthful! WIth this tool in hand, your dad will feel invincible. Whether or not his invincibility is real, he will certainly find that he will never need another tool ever again.
Price $13
---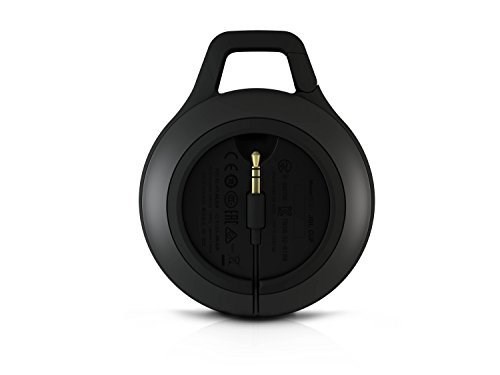 Regardless of your dad's age,  he still loves to rock out once in awhile. And what better way to do it wherever he wants, whenever he wants than with a portable bluetooth speaker? This one is perfect for camping (just make sure you don't disturb your neighbors!) Measuring in at just 4" by 3", this tiny speaker packs a lot of volume. All he has to do is plug it into his smartphone, and he's set. With a carabiner clip, your dad can hook this baby right onto his hiking pack. The best part? The battery on this little thing lasts up to five hours, providing your dad plenty of time to really get in touch with his inner rocker.
Price: $48.50
---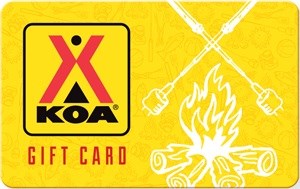 You just can't go wrong with giving your outdoor-loving dad a KOA gift card. Available to use at any KOA location in the U.S. or Canada, this gift card can be used towards camping feeds and KOA store purchases. Your dad is going to love using this to stay at his favorite campsites for less (maybe even free!). It may even inspire an impromptu adventure that's sure to create some great memories. And your dad won't have to worry about remembering to bring the actual card with him. By purchasing the gift card online, your dad will get an electronic gift card that he can easily access with his smartphone, tablet, or computer. This gift card is a guaranteed winner.
Price: Available in amounts from $20 to $1,000
---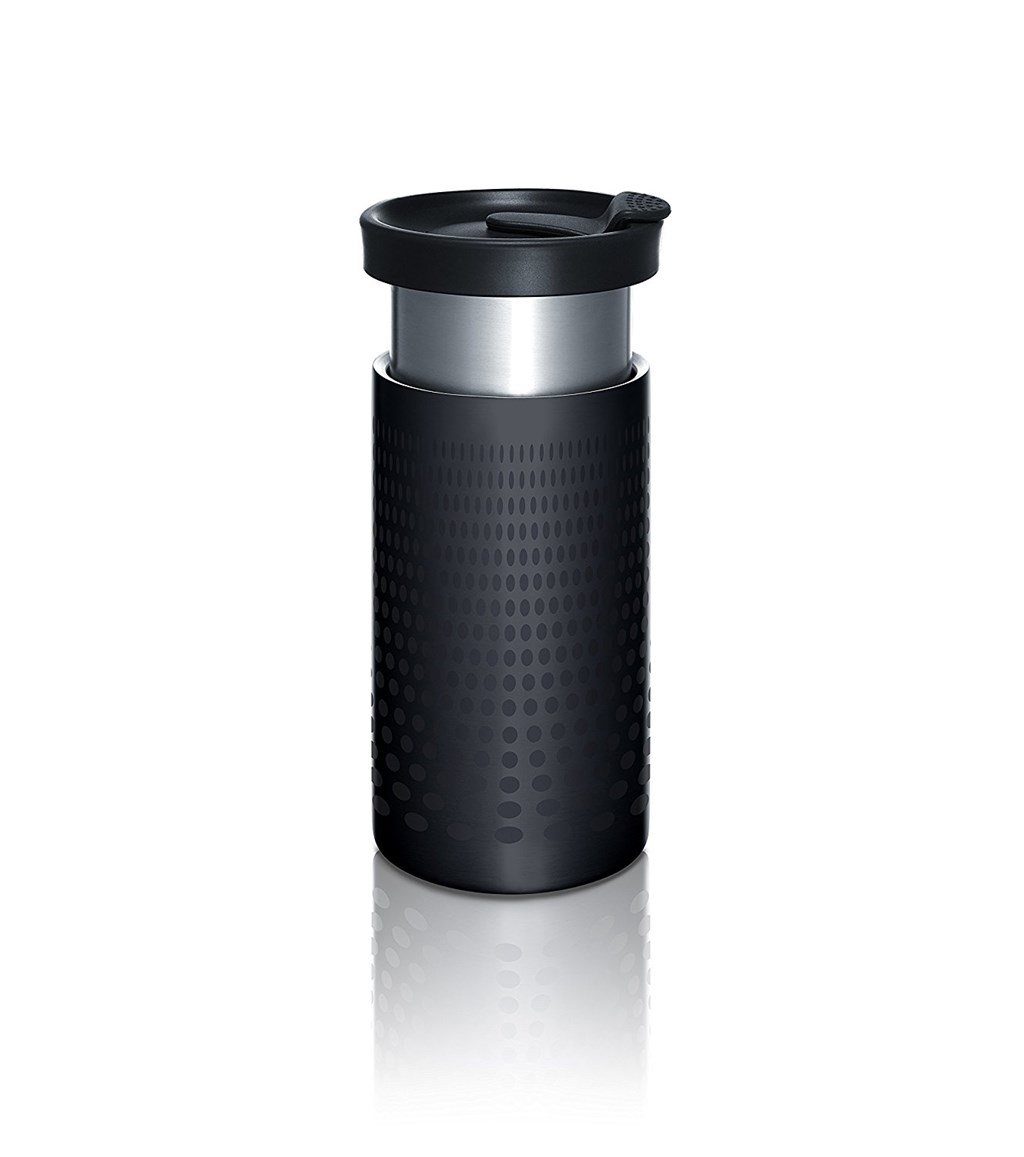 While you were growing up, your dad likely went years without a warm cup of coffee. He poured the hot cup but was then distracted by one thing, and then another, and the next time he returned to his cup it was in need of a nuking in the microwave. It's about time your dad get a hot cup of coffee. Andwith this coffee mug, he will finally get his chance to enjoy that burned-tongue experience only coffee can provide. Not only will this mug keep his coffee warm, it is where he will brew his coffee too. Your dad is going to love keeping his coffee habit all in one place. The mug has a small filter that separates the grounds from the coffee, keeping his drink from getting too bitter and keeping it cowboy-coffee free. In just three minutes, your dad can brew delicious coffee from anywhere, without the hassle, without the mess, and without delay.
Price: $23.50
---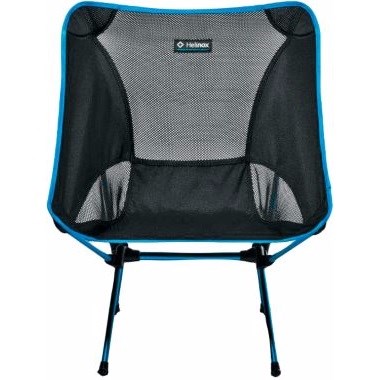 As much as your dad likes adventuring in the outdoors, we are pretty sure he also enjoys just as much resting and taking nature in from a more comfortable viewpoint. And what better way to do that than in this incredibly lightweight and portable chair? The Helinox Chair One Camp Chair weighs just under 2 pounds and is incredibly durable. With aluminum poles, a comfortable seat to recline in, and breathable nylon and mesh, your dad may find himself enjoying more than just an hour or two in this chair. Though lightweight, this chair was built to last and we guarantee your dad will get many miles of use out of it. We know he certainly deserves a break!
Price: $85 (normally $100)
---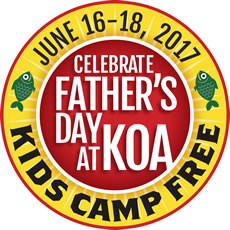 Sometimes the best gift you can give your dad is time together. With how busy life gets, it's hard to find the time to spend with the ones you love the most. Chances are your dad misses having time with you. So why not give dad what he wants and enjoy the gift yourself as well? Take a weekend off and take advantage of KOA's Father's Day special. During the weekend of Father's Day (June 16-18), kids camp free at participating KOA locations. It's hard to pass up a deal like this and time in the great outdoors with your dad. So grab your sleeping bag, a flashlight, and of course all the makings for s'mores and spend a weekend that your dad is sure to never forget.
Price: Varies by location
---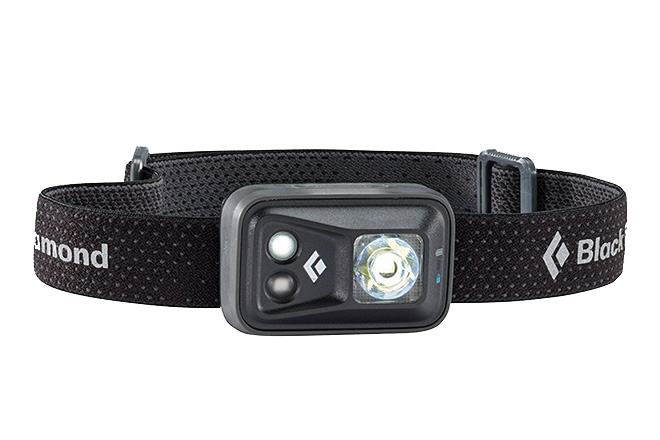 Your dad may be quite surprised at the use he can get out of this headlamp while both camping and at home. From finding his way back to camp, to reading at night, to a flashlight when the power goes out and so much more, this headlamp's single power white, triple power white, and single power red LED lights will give your dad plenty of visibility. With the ability to adjust the brightness depending on your dad's use, this powerful thing can emit up to 200 lumens of light. Even more fun is that this headlamp is completely waterproof up to 3+ feet so your dad can take it with him no matter where he goes. There's no getting lost with this thing around!
Price: $30
---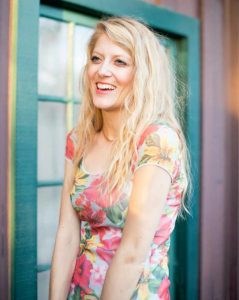 Leslie, a.k.a. Copy Girl, is a copywriter who gets butterflies from telling stories through words.
Her voice comes from a place filled with passion, dreams, and lots of sugar. "Cake over steak" is her go-to motto.
With over 10 years of experience in crafting words, and years of embarking on travels that have taken this Montana girl to some incredible places, Leslie love the adventures of both body and mind her writing takes her on.
Everywhere she goes, she takes this advice with her:
"Hold on to your divine blush, your innate rosy magic, or end up brown." – Tom Robbins, Jitterbug Perfume
To see what Leslie's up to in the writing world, visit her website here.
---
Save
Save