Camping is an excellent way to unplug and reconnect with the natural world, especially when you are left without modern-day conveniences like a refrigerator or stove. There is something about cooking beneath the stars over an open fire and being surrounded by those you love that just screams relaxation.
If you are wondering what you are going to make on your next camping trip, we have you covered. These super easy camping meals will make your family come back for seconds.
4 Easy Campfire Meal Ideas
Looking for some easy camping recipes to take your outdoor adventure to the next level? These four easy camping dinners will have your mouth watering and stomach grumbling in no time. Check them out!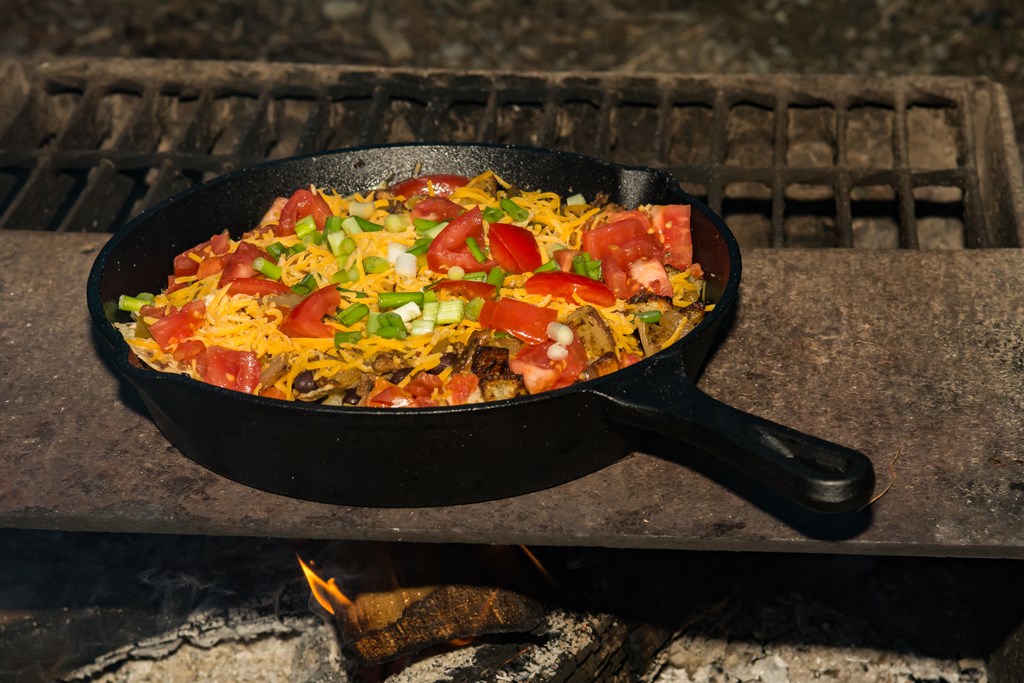 1. Campfire Nachos
After a long day hitting the hiking trails or exploring nearby sites, you probably don't want to spend too much time preparing a tasty meal. Luckily, with this delicious campfire recipe, all you need is a pan, tortilla chips and your favorite nacho toppings — some of our favorites include shredded cheese, black beans and salsa. Layer them throughout the pan, hold them over your campfire and watch your creative meal come to life in minutes.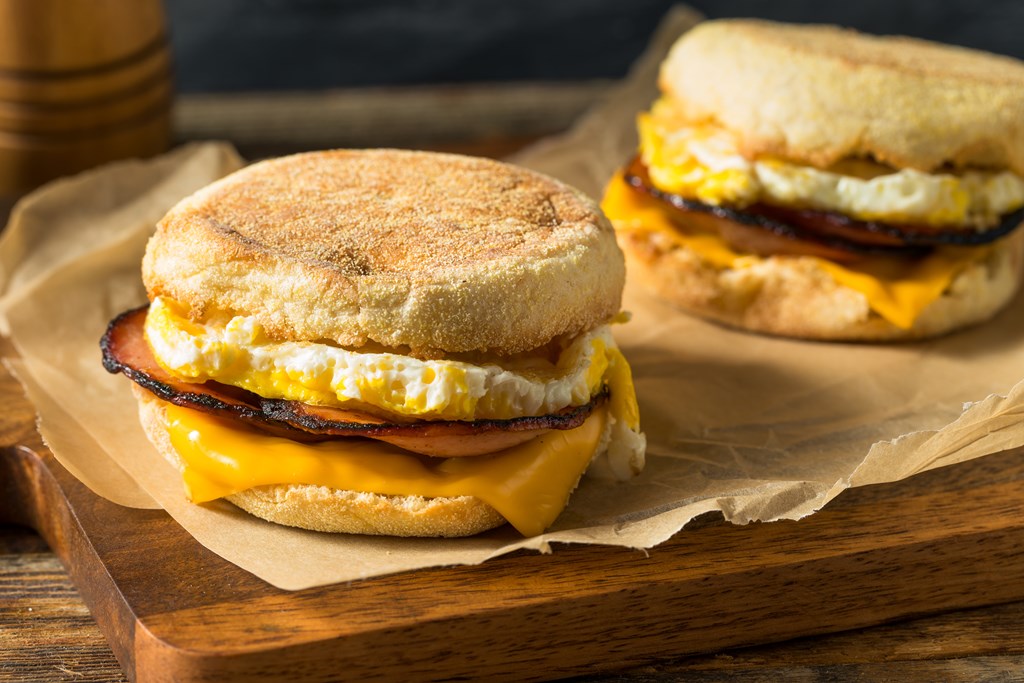 2. Sausage Breakfast Sandwiches
Start your mornings off on the right foot with these sausage breakfast sandwiches. You can prepare the sausage patties at home, store them on ice and throw them over the fire for a tasty morning meal. Don't forget the eggs, honey or hot sauce to create a true masterpiece.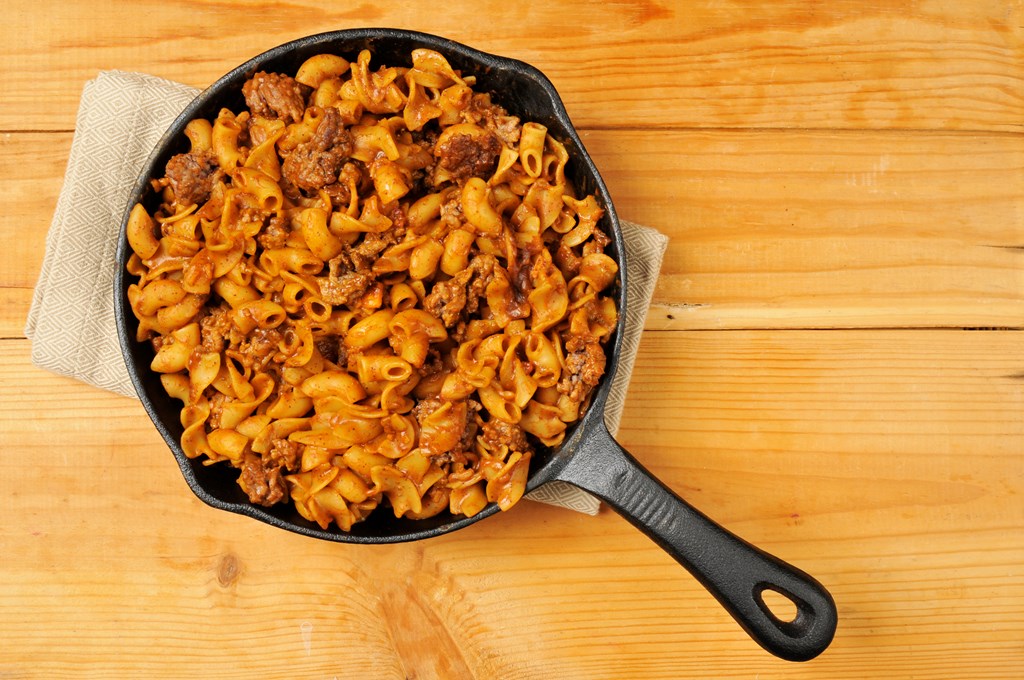 3. Dutch Oven Chili Mac
You can satisfy all the picky eaters in your family with this quick and easy camping meal. Combine beef, pasta, beans, tomatoes and cheese and let your Dutch oven do the rest — perfect for a brisk night beneath the stars. If you do not feel like cooking at the campsite, prepare this camping recipe at home and heat it when you are ready to chow down.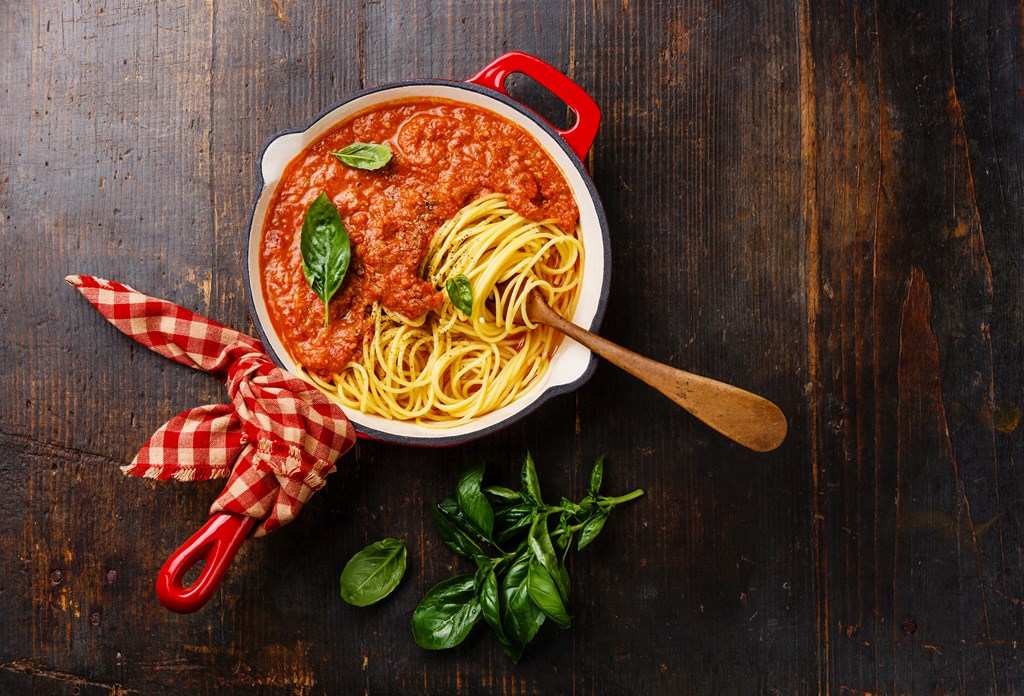 4. One Pot Spaghetti
You might not have all the tools or appliances to craft a complex dinner while out in the woods, but you sure won't sacrifice flavor with this recipe. Your taste buds will be jumping for joy thanks to the spicy sausage, fresh basil and chopped onions in this campfire recipe. Plus, this meal only takes five minutes to prep, leaving more time to kick your feet up and enjoy the fresh air.
Book Your Stay at KOA
Ready to try out some of the best camping recipes while you stay with us? We offer various camping options, including RV Sites, Lodging and Tent Sites. Check our availability and reserve your stay with us today!
---
About the Author: Kampgrounds of America
Kampgrounds of America is the largest system of open-to-the-public campgrounds in the world, with over 500 locations across the United States and Canada. Founded in Billings, MT in 1962, KOA's family of campground brands – KOA Journey, KOA Holiday and KOA Resort – today serve more than a million camping families each year. KOA is dedicated to "connecting people to the outdoors and each other" by providing people with a variety of camping experiences and the information they need to make the most of their camping trip. Read more of their camping and travel resources by visiting KOA.com/blog.