Have you ever wondered about other cultures that camp? We introduce you to seven cultures around the world that camp and share what makes their camping lifestyle unique.
Americans do a lot of things well. Camping is definitely one of them. We're one of few cultures to embrace and perfect the art of camping. Go ahead and give yourself a pat on the back, but remember that much of the credit has to go to a minister in the Adirondacks who "invented" American camping, as we know it, in 1869. Still, a few other cultures consider camping—whether this involves a truck bed, a caravan or even a Mongolian ger—a part of their identity. This isn't an exhaustive list of them, but it's a good start for seeing who's out there, how they're camping and where they're camping. (Don't worry, we left out Montenegro's clothing-optional campground, Full Monte.)
Mighway
1. Kiwis
With so many epic places to camp in this island country approximately the size of Colorado, most Kiwis find the idea of staying in a hotel preposterous. For these outdoors addicts, camping is as much a part of their culture as breathing. There are more than 250 campgrounds operated by the Department of Conservation and 400 commercial holiday parks. Most DOC campsites are no-frills and long drop loos (a simple structure over a hole in the ground) are used in lieu of outhouses and porta potties.
The commercial holiday parks, from a chain called Kiwi Holiday Park, are like KOAs, and according to one source, RV ownership is on the rise. "There is certainly a growing trend of people buying RVs. These would be comparable to 24-foot C classes or smaller. You simply do not see the big A Class Diesel Pushers on our roads," says Dave Simmons, a Kiwi who is the Chief Operating Officer of Mighway—New Zealand's RV peer-to-peer platform like AirBnB. (Although Mighway is now also in the U.S.!) Most New Zealanders camp during their summer—November through February—so during these months expect campgrounds to be "chocka." That's Kiwi slang for full.
Katie Jackson
2. Northern Thais
Google "camping in Thailand" and the first results that pop up will probably have to do with Burmese refugee camps. That said, if you visit the north of the country, you'll see that the Thais around Chiang Mai romanticize the idea of camping. Whether or not they actually camp, they love the camp theme. You'll find them lounging in hammocks set up next to tepees in public spaces and even roasting marshmallows at their street fairs. One of the most popular co-working spaces in Chiang Mai is called CAMP, and it's complete with a treehouse and outdoor patio with mountain views.
In those mountains, you'll find hundreds of tents peppering the hillsides of Mon Cham which sits in the clouds much of the time. Most tents have their own private picnic tables and views of strawberry fields and terraced farms below. You can also rent little A-frame cabins if you want something more solid. Rates run between $5-$11/night!

3. Germans
We're not surprised that a country famous for beer and brats likes camping. Anne Steinbech, Editor in Chief of Travellers Archive, is very well-versed in the German style of camping. That tradition includes bringing the entire family. No kid, aunt, uncle or cousin left behind! It also includes board games and lots of cards.
"There is no camping vacation without at least 500 rounds of UNO," notes Steinbech. She also says Germans make a point of being beyond prepared for whatever nature throws at them. "The cars of German campers would be packed to the top: thick blankets, thin blankets, electric BBQ, charcoal BBQ (just in case), water tanks, camping bed, tents (more than one, just in case) and a ton of food." They may not pack light, but they do get around. Germans love to go camping abroad—mostly in France and Italy.
Ute Tents
4. Aussies
Australians like to curl up in their "swag" and camp in the "tray" of their "ute." In our words, they like to get cosy in their sleeping bags and set up camp in the bed of their trucks. Katherine Fenech, an Australian camper and travel blogger at Bright Lights of America, calls this style "makeshift" camping. But you can also find companies like Ute Tents that make tents specifically designed for truck beds. It's done so campers are off the ground—away from annoyances like snakes and fire ants.
Australia, much like New Zealand, also features a system of campgrounds much like KOA that offers sites for RVs as well as cozy lodging options. Big4 Holiday Parks has 180 locations throughout Australia just waiting to be explored.
Regardless of where they're sleeping (there's even a campground on an island that used to be a colonial prison) Aussies love their "Bush tucker." It's an endearing term for the easy-to-prepare comfort meals they prepare while camping. Their favorite meal to cook over an open fire is damper—a hearty soda bread baked in the coals. One downside of camping Down Under? There can be really long distances in between gas stations, grocery stores and other amenities. It's also usually BYOF. Firewood is pretty scarce if you're camping in the Outback.
Stuff Dutch People Like
5. The Dutch
Camping comes in at number 25 on the website Stuff Dutch People Like. They're infamous for their caravan traffic jams on long weekends and in the summer. Like the Germans, they tend to bring everything including toilet paper and tons of food. Licorice, cheese and peanut butter are essentials for their style of camping which is usually long term. Once the Dutch reach their campsite—Spain, France and Italy are popular destinations—they get settled and tend not to do much roaming. Rachel Heller, a travel blogger based in The Netherlands, says most Dutch families spend their entire vacation in one campsite. What's more, they usually return to it year after year!
World Expeditions
6. Mongolians
Traditional ger camping in Mongolia is done more out of necessity than recreation. Still, these nomadic people are proud of their mobile lifestyle and take great care setting up their gers. The ger—which is a circular felt and canvas tent—is always positioned so that the door faces south. Most gers have an altar, complete with family photos and images of Buddha, in the rear of the tent which is especially reserved for guests. If you want to be one of those guests, but you don't have any Mongolian friends, consider a trek with World Expeditions. Their guests stay with local families in traditional gers.
Arabian Glamping
7. Arabs
Arabs would never even consider going camping during the summer. It's simply too hot. When winter comes, they pack up their Bedouin tents, ATVs (not all Arabs ride camels), mattresses, rugs, TVs, stoves and even toilets and head to the desert. Latifah Al-Hazza, a travel writer from Kuwait, says Arabs are more like glampers than campers.
"Each couple in the family will pitch their tents in a circle to form a community while the center tent is a large communal tent that the entire family goes to for gatherings," describes Al-Hazza. A separate kitchen tent is where all the meals are prepared and served communally. Here's a fun, but gross, fact: traditional Bedouin tents are made of black goat hair! The Bedouin term for tent, buryuut hajar, literally translates into "house of hair." These days, with companies like Arabian Glamping, it's easy to find more contemporary models.
Have you come across a foreign culture that likes to camp? Share with us on Twitter!
---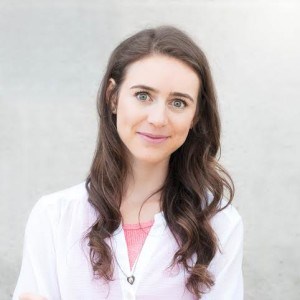 Katie Jackson is a writer and media specialist based in Montana's Big Sky Country. Living and working everywhere from New York to Nicaragua, Katie is no stranger to adventure. When she's not traveling the world (or writing about it!) she's busy chasing after a Leonberger named Zeus. Follow Katie's travels on Instagram @katietalkstravel.

---