With its iconic boardwalk and wharf, its sky-scraping redwoods, its pastoral wineries, its beachy beauty, and its aquatic activities, it doesn't get much more quintessentially Californian than Santa Cruz. A small city on the state's central coast, perched along Monterey Bay, this is a community that simultaneously feels preserved in bygone Americana, immersed in nature, and inspired by its terroir. Both indoors and out, you could easily spend months in Santa Cruz and barely skim the surface, but if there's ever an apt bucket list itinerary to get a taste of this singular community, here are seven things to do.
What is There to Do In Santa Cruz, CA? Start with This List of 7 Things to Do in Santa Cruz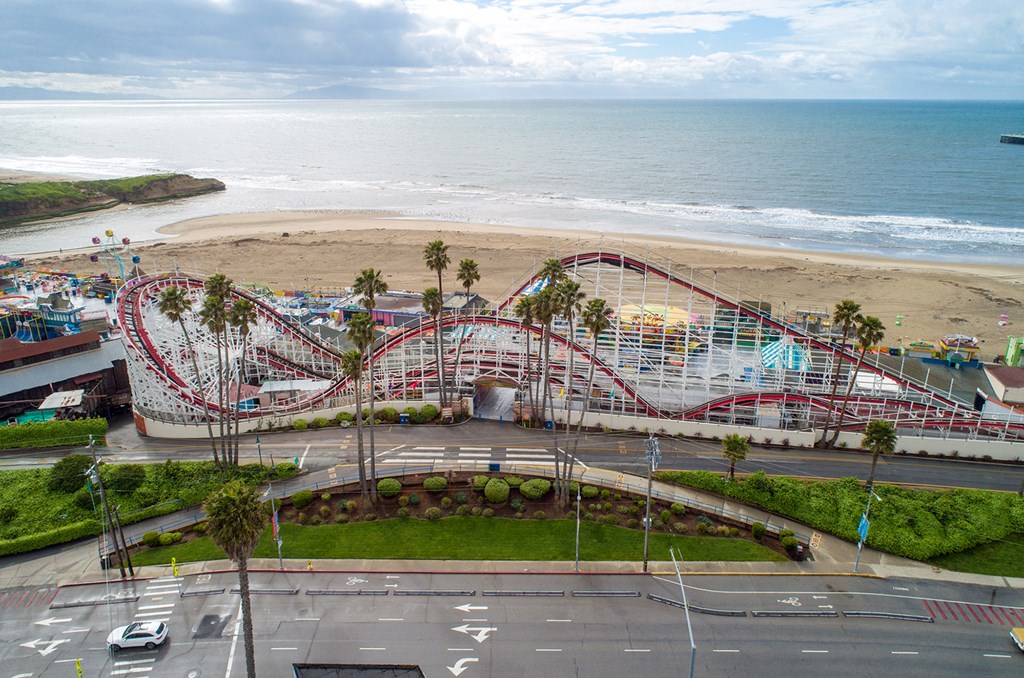 1. Hit the Boardwalk
One of the city's foremost attractions, and one that frequently stars on postcards, is the Santa Cruz Beach Boardwalk. California has no shortage of beach-side boardwalks and piers, and this quirky destination in Santa Cruz is no exception. Just down Cowell Beach from the Santa Cruz Wharf, the free-to-enter boardwalk and amusement park is basically an omnipresent state fair, with old-timey rides, games, and attractions galore. Outpacing typical state fairs and boardwalks, though, this one offers some real-deal rides that amp up the adrenaline, with sweeping views of the bay to boot. Recurring events are also popular, especially the free movies on the beach series, where guests can bring their own beach chairs and watch films on huge screens. And come hungry, because the boardwalk is lined with comfort eats like chowder bread bowls, crêpes, pizza, corn dogs, and fried artichoke hearts.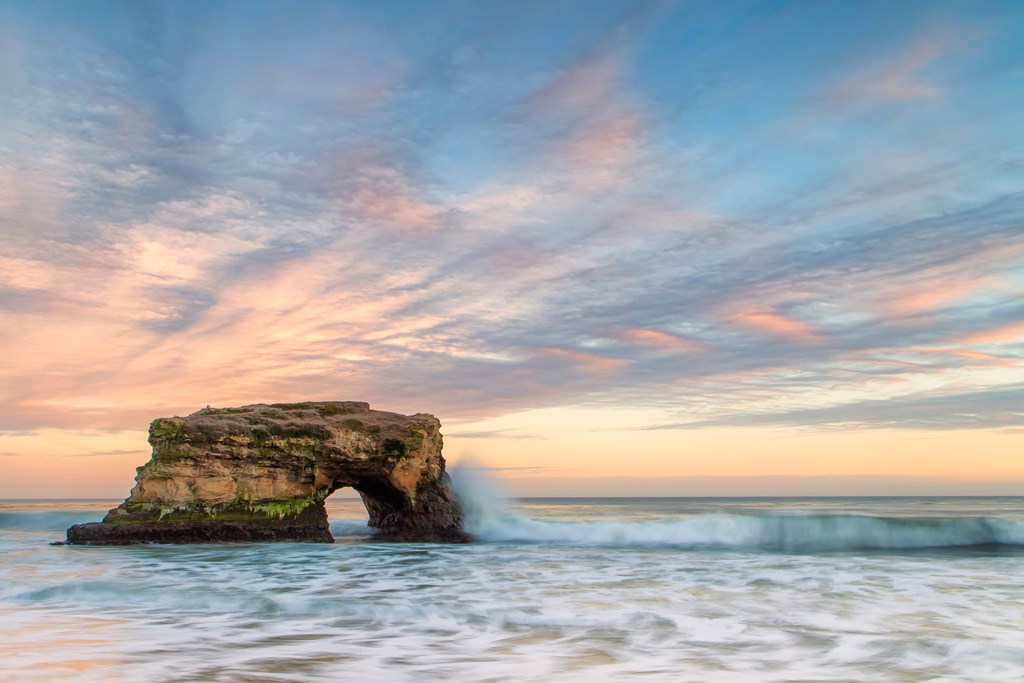 2. Have a Beach Day
Speaking of beachy fun, there is far more seaside fun to be had in Santa Cruz beyond the boardwalk and Santa Cruz Beach. In fact, the community boasts 34 different beaches, each with its vibe and ambience, from rugged terrain to surf shacks. One of the more renowned is Natural Bridges State Park beach, so named for its colossal natural rock bridge that spans a section of the shore. This is also an optimal beach for spotting migrating whales, seals, and otters, with easy access to tidepools, grasslands, and wildflowers. New Brighton State Beach is another one — a 95-acre park lined tree-capped bluffs, and a go-to for fishing, beach combing, camping, and swimming in the summer. Then there's the singular Palm State Beach, a sprawling stretch of sandy coast distinguished by its pine trees and sand dunes. Altogether, there are ample beaches to choose from through Santa Cruz, no matter the beach vibe you're going for or the level of adventure you're after.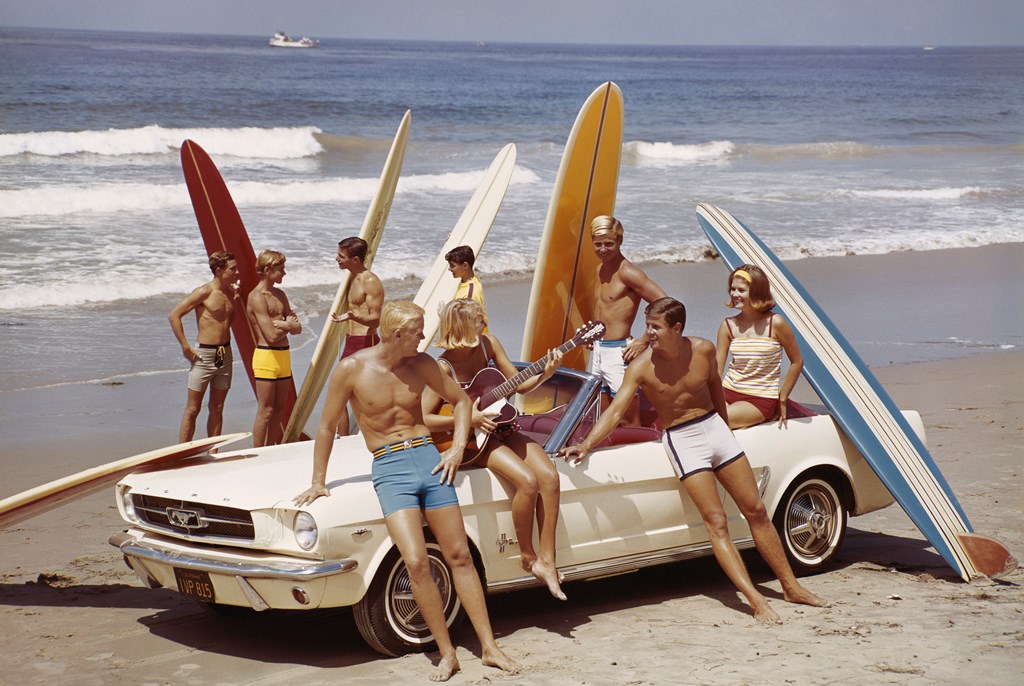 3. Visit the Santa Cruz Surfing Museum
As evidenced by the surfeit of surfers on seemingly every beach in the vicinity, surfing is a big deal in Santa Cruz. The longtime Californian pastime is celebrated in all its glory at the Santa Cruz Surfing Museum, which offers an illustrious deep dive into the action-packed nautical sport and its roots in the community. Established in 1986, as a means to document and tout the legacy of surfing, exhibits and photography detail the earliest origins of the sport, dating all the way back to its foundation on the continental U.S. Housed inside the historic Mark Abbott Memorial Lighthouse, itself a must-see attraction in Santa Cruz, the small-but-mighty museum is stocked with vintage surfboards, images, and artifacts dating back more than a century, casting a fascinating new spotlight on this hallowed American tradition.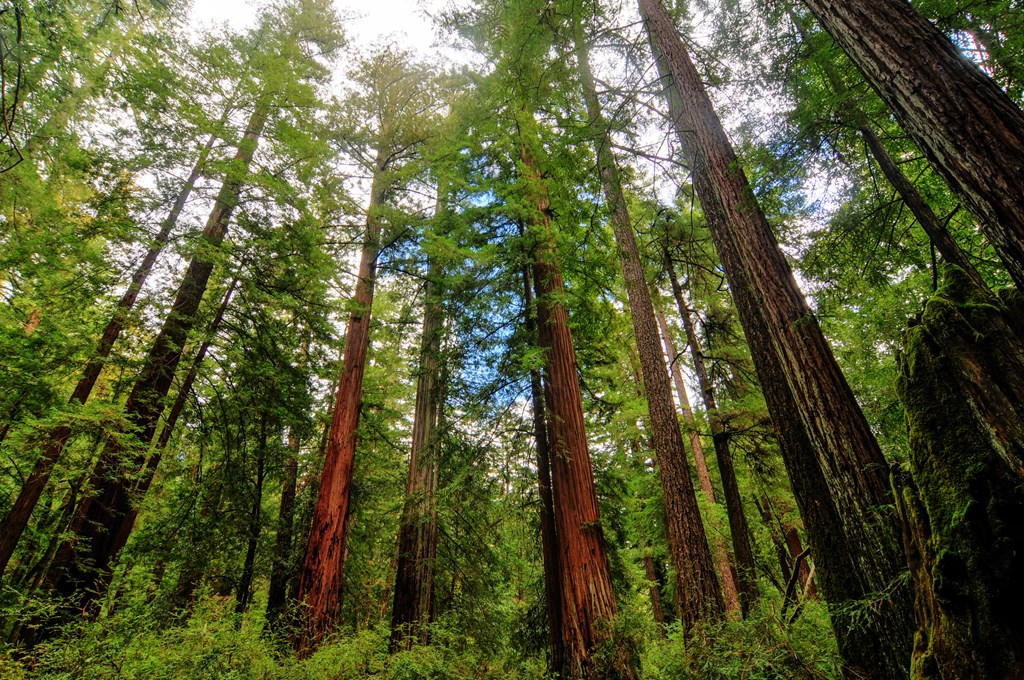 4. Hike Amidst the Redwoods
It might come as a pleasant surprise that redwood trees grow this far south in California, but indeed these mega-flora are on full sky-scraping display throughout the Santa Cruz region. Although most coastal redwoods can be found further north, in communities like Mendocino and Guerneville, Santa Cruz has its own share of towering giants, best seen and experienced at parks like Henry Cowell Redwoods State Park and Big Basin Redwoods State Park. Both offer stunning scenic beauty, along with relatively easy hiking trails and groves that are idyllic settings for picnics.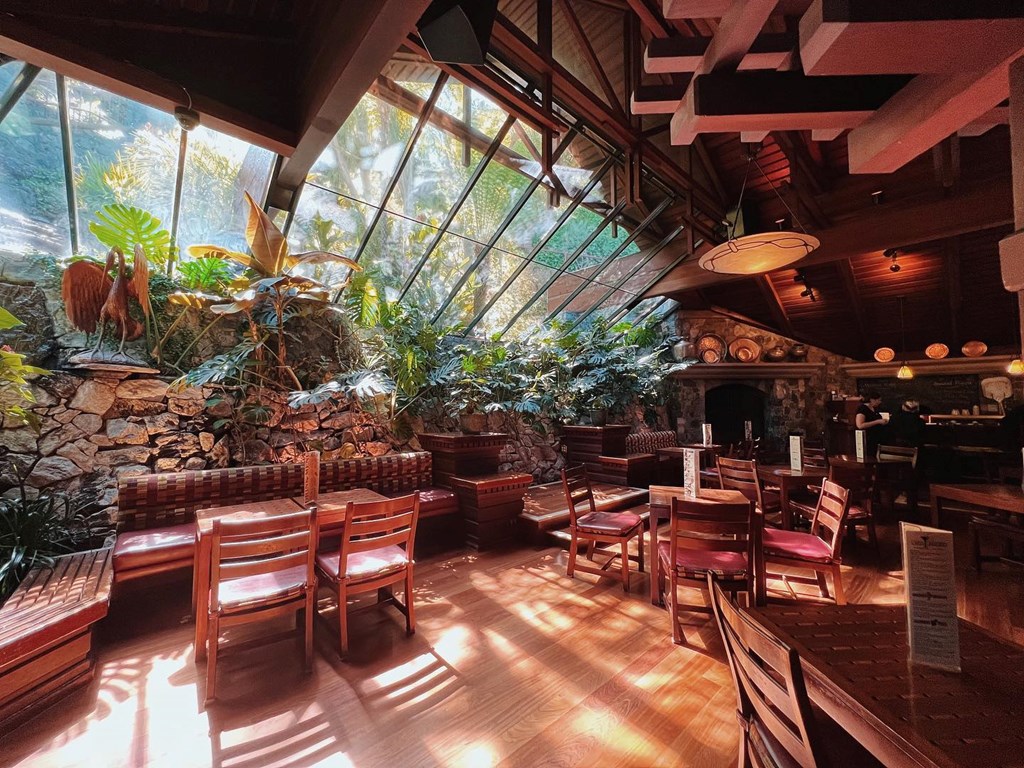 5. Have a Meal to Remember at Shadowbrook Restaurant
Easily one of the quirkiest — and most fun — restaurants in the U.S., Shadowbrook Restaurant is a kitschy mainstay that feels more like an immersive attraction than your typical dining experience. For instance, the cabin-like restaurant — open since 1947 — is perched on a steep hill that's accessed via a cable car or a zig-zagging path through gardens and past waterfalls, culminating with views of Soqeul Creek. While an outdoor patio offers gorgeous views of the tranquil river, the eclectic indoor dining rooms sport a rustic-chic motif with lots of polished wood, lofty ceilings, and plants. The food is just as eclectic and special occasion-worthy, from baked Brie with jalapeño jelly and creamy artichoke soup to salmon with sea greens and butter-poached lobster tail with broccolini and Champagne beurre blanc. There's also a more casual bar area, the Rock Room.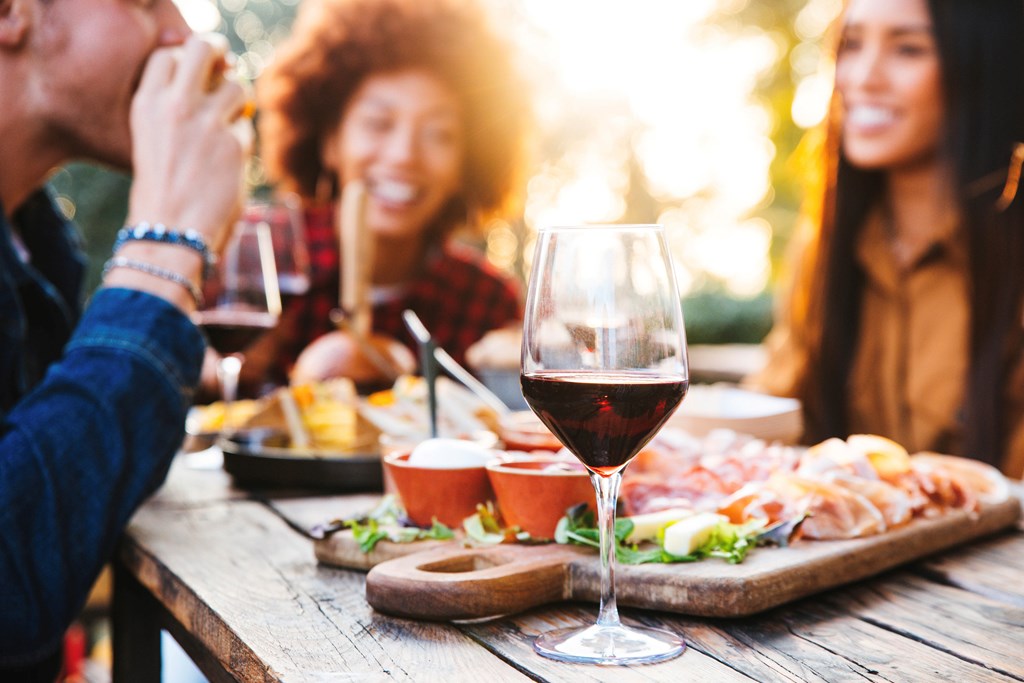 6. Visit a Winery
While wine country in California is typified by northern neighbors like Napa and Sonoma, or Santa Barbara to the south, don't overlook Santa Cruz in between. In fact, Santa Cruz is one of the oldest wine-growing regions in the state, thanks to the ideal growing conditions of the Santa Cruz Mountains region and the influences from the seasons and sea. Nowadays, there are more than 200 vineyards throughout the region, and 75 wineries, ranging from large estates to boutique family-run operations. With ample options to choose from, it's all a matter of preference in terms of varietals and atmosphere, but some crowd-pleasing go-to's include Nicholson Vineyards, known for its Chardonnay and Pinot Noir vineyards on a former apple orchard; Bargetto Winery, a creekside operation that ranks as the oldest winery in the county; and Birichino, a downtown tasting room and bar pouring vino in chic environs.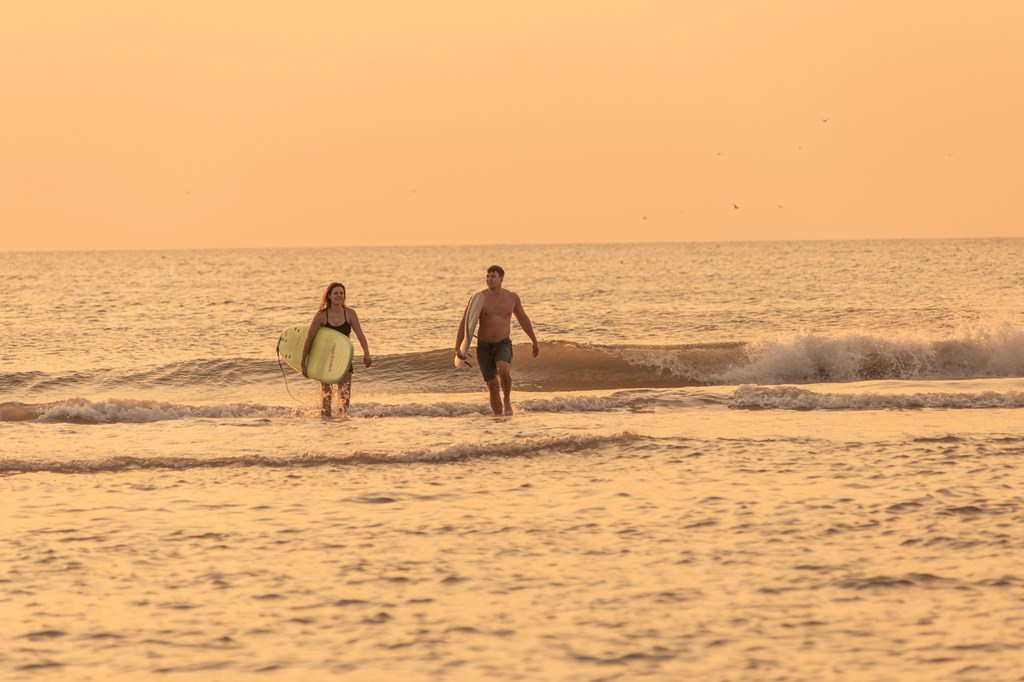 7. Get in the Water
Considering its location on world-famed Monterey Bay, and its 34 beaches dotted along nearly 30 miles of coastline, Santa Cruz is a place where the ocean is a main attraction — and it would behoove you to make a splash. While the water is typically too cold for swimming, save for peak-summer weather at certain beaches, the region is famed for its surfing conditions. In fact, its nickname as "Surf City" makes this an iconic activity, especially at renowned beaches and coves like Cowell's Beach, Capitola Jetty, and Steamer Lane. If you're a newbie, companies like Club Ed Surf School and Camps and Surf School Santa Cruz offer lessons, or if you don't have your own board, you can rent from outfitters like Cowell's Surf Shop and Santa Cruz Surfboard Rentals. If paddle sports are more your speed, kayaking and stand-up paddle boarding are also a popular local pastime, with rentals to be found throughout Santa Cruz.
Where to Stay on a Trip to Santa Cruz
Looking for a great place to stay on a trip to Santa Cruz, California? Look no further than KOA campgrounds. With comfortable Deluxe Cabins featuring all the conveniences of your favorite hotel, RV sites and places to pitch a tent, you'll find the perfect way to stay. While Santa Cruz / Monterey Bay KOA Holiday is the closest KOA campground to Santa Cruz, you'll find more great options within a short drive including Santa Cruz North / Costanoa KOA and Salinas / Montery KOA. If you're an RVer, the convenince of Moss Landing KOA Express may make it the perfect RV campground near Santa Cruz, California.
---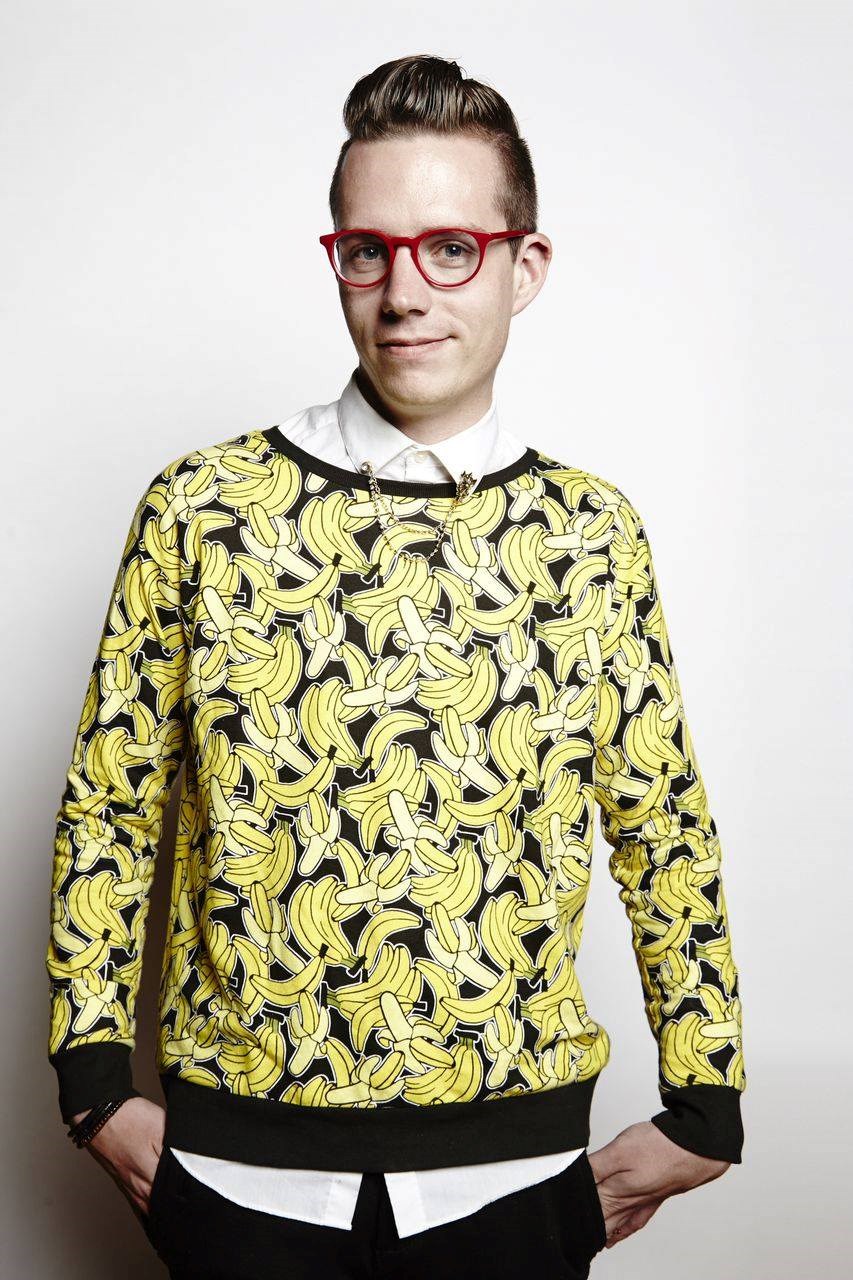 Born and raised in New Hampshire, Matt Kirouac grew up with a love for camping and the outdoors. Though he's lived in Chicago since 2006, he's always on the lookout for new adventures. He writes about travel and food for outlets like TripExpert, Money Inc, Upventur, DiningOut, Food Fanatics magazine, Plate Magazine and Zagat, and he currently serves as Chicago editor for What Should We Do?! He's the author of The Hunt Guides: Chicago (2016) and Unique Eats & Eateries of Chicago (2017).