Add a little spice to your campfire burger with chorizo.
Ingredients
1lb ground chuck
1lb chorizo, removed from casing
4 brioche burger buns
4 slices pepper jack cheese
8 slices bacon, cooked
1 cup chipotle mayo (see below)
1 cup cilantro
1 large tomato, sliced
1/2 sweet and hot pickle chips
1/2 cup queso quesadilla, shredded
Chipotle Mayo
1 cup mayonnaise
1 cup chipotle in adobo (chopped), plus 1 tsp adobo sauce
Juice of one lime
1/4 tsp kosher salt
1 tsp honey
Directions
Preheat grill to 450 degrees. Mix ground chuck and chorizo together and form four 8-ounce patties.
Grill for 6-8 minutes per side, or until internal temperature reaches 165 degrees. Melt pepper jack cheese on patties and top with cooked bacon.
Toast burger buns. For chipotle mayo, combine all ingredients in a bowl and mix well.
Top each half of buns with 1-2 tablespoons of chipotle mayo, according to your preference. Top bottom bun with two tablespoons of quesadilla cheese and hot burger patty. Add pickles, tomato and cilantro.
---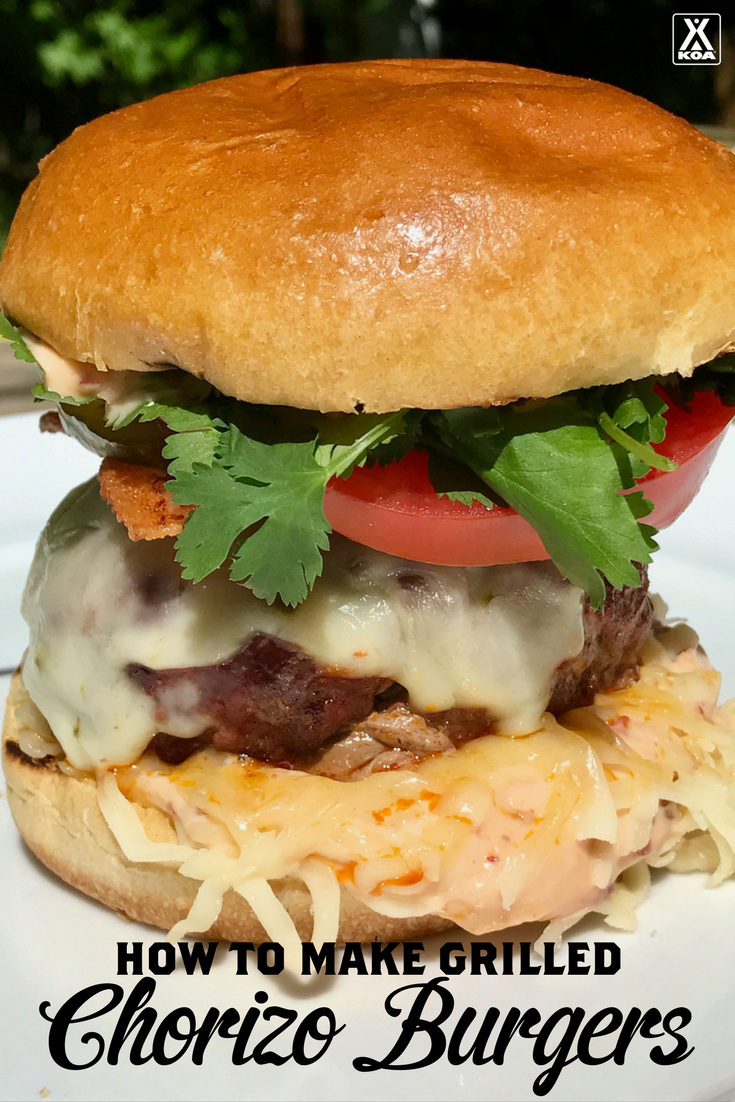 Save