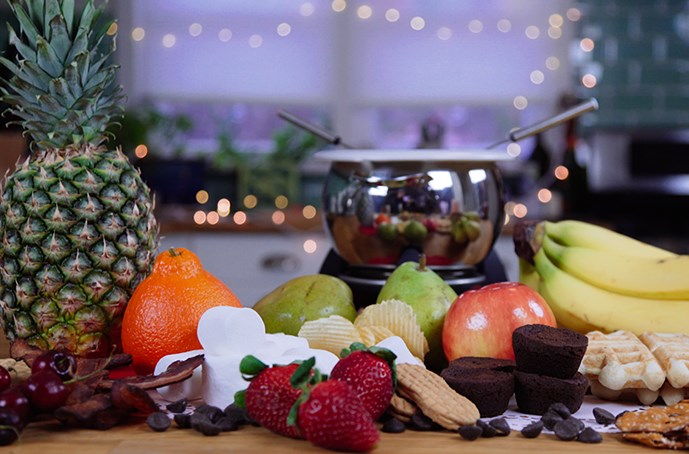 A few simple ingredients come together in this deliciously fun dessert perfect for any occasion.
Ingredients
½ cup half and half or heavy cream
10 ounces bittersweet chocolate chips
1 tsp. vanilla
pinch of salt
Dipper Ideas
Fruit: strawberries, raspberries, apples, pineapple, mango, banana, kiwi, cherries, oranges, dried fruit
Salty: Cooked bacon, pretzels, potato chips, popcorn
Sweet: angel food cake, pound cake, mini brownies, cookies, waffles, donut holes, licorice
S'more: marshmallows and graham crackers
Frozen: ice cream sandwiches, ice cream bonbons, frozen bananas
Toppings: Sprinkles, chopped nuts, cinnamon sugar, toasted coconut, toffee chips
Directions
Combine cream and chocolate chips in a heavy saucepan. Melt over medium heat, stirring constantly, until chocolate is melted and smooth.
Remove from heat and add vanilla and salt before transferring chocolate to a fondue pot to keep warm. Have fun with your choice of dippers and toppings!
---