Cheesy Pull Apart Garlic Bread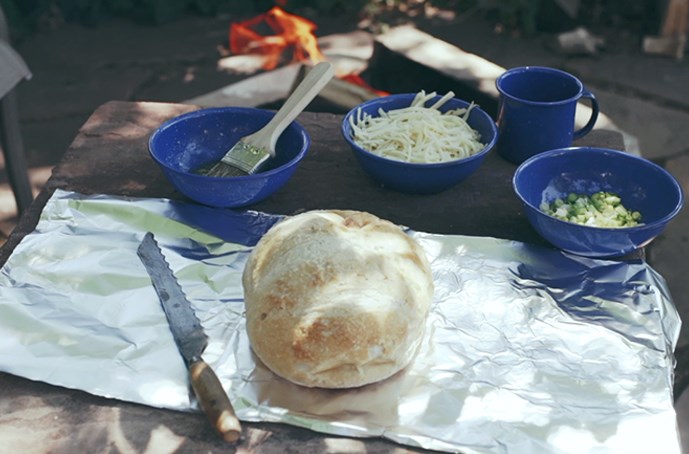 This crowd-pleaser is great to prep in advance, wrap in foil and then bake or grill at your campsite!
Ingredients
1/2 cup butter
2 garlic cloves, minced
1 loaf rustic sourdough or whole wheat bread
1 cup shredded mozzarella cheese
1 cup shredded pepper jack cheese
3 Tbsp chopped parsley
Directions

Preheat oven or grill to 350 degrees or prepare coal or wood on a campfire. Place butter and minced garlic in a small pan and melt over low heat.
Cut deep, lengthwise slices in the in the loaf of bread, being careful not to cut all the way through. Repeat with deep cuts along the width of loaf, creating a crisscross pattern.
Stuff the cuts with shredded cheese before brushing with garlic butter. Be sure to get the garlic butter into the cuts of the bread.
Wrap in heavy duty aluminum foil and bake for 15 minutes until cheese has melted. Once melted, uncover and broil for five minutes until golden brown. If you using a grill or campfire, place on rack and cook for about 10 minutes on one side, then flip and cook for another 10 minutes. Top with chopped parsley and serve warm.
Serves 6-8
---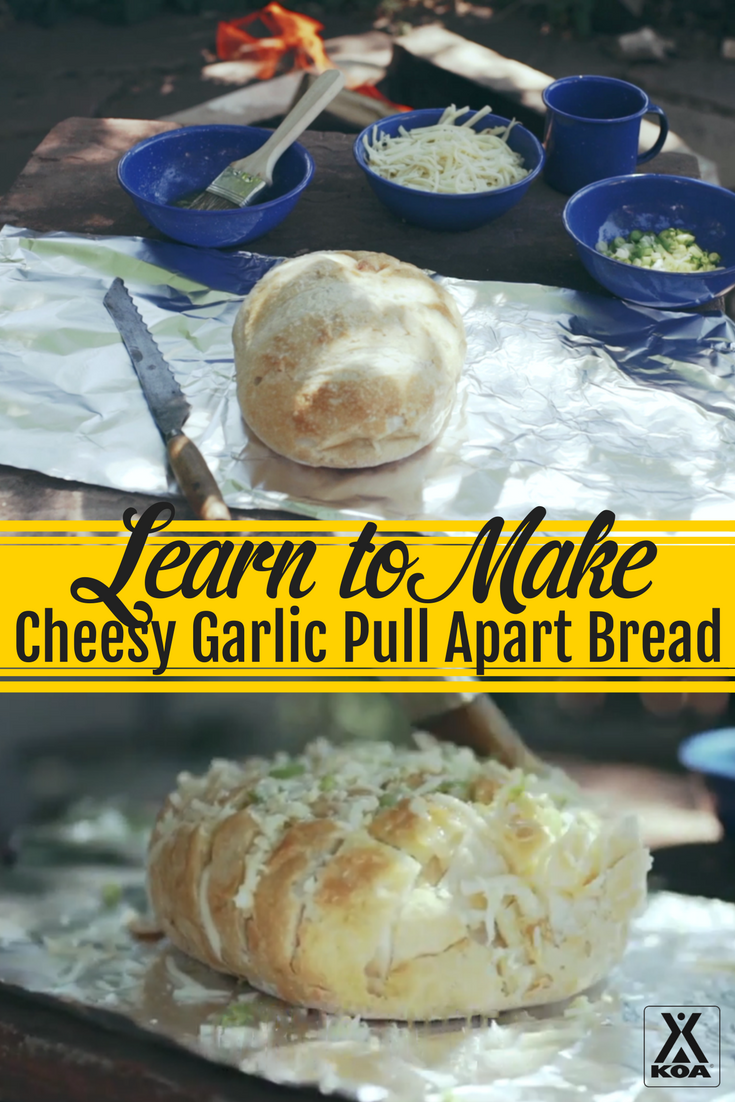 Save