Store bought cinnamon rolls will never be the same with this yummy breakfast recipe!
Ingredients
1 20oz can crushed pineapple
3 pears, diced
2 cups carrots, shredded or grated
2 tsp cinnamon
1 tsp ground cloves
1 tsp nutmeg
1 1/2 cups sugar
2 Tbsp lemon juice
1 stick unsalted butter
1 cup raisins
1 cup walnuts, chopped
3 tubes refrigerated cinnamon rolls with cream cheese icing
Directions
Preheat oven or grill to 375 degrees. While preheating, simmer fist nine ingredients (through butter) in a medium saucepan over low heat for 15 minutes, or until pears and carrots have softened.
Coat two 9″ square baking dishes well with cooking spray. Spread half of the carrot mixture into the bottom of each pan and sprinkle raisins and walnuts on top. Arrange cinnamon rolls in each pan and back uncovered for 16-18 minutes, or until golden brown. Remove from heat and allow to cool for at least five minutes.
Warm the icing that was included with the cinnamon rolls in a heat safe dish on the grill, or microwave for 15-20 seconds to soften. Invert pan of bake cinnamon rolls on a serving dish and drizzle icing over top.
Serves: two dozen rolls
---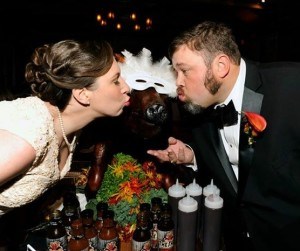 Ken and Jessica Hess are traveling the country to share their love of all things barbecue with the world. From Alabama, Ken is associate pitmaster at Big Bob Gibson BBQ and a seasoned barbecue competitor. Amassing many titles and trophies, Ken has won the World Championship of Pork four times.
---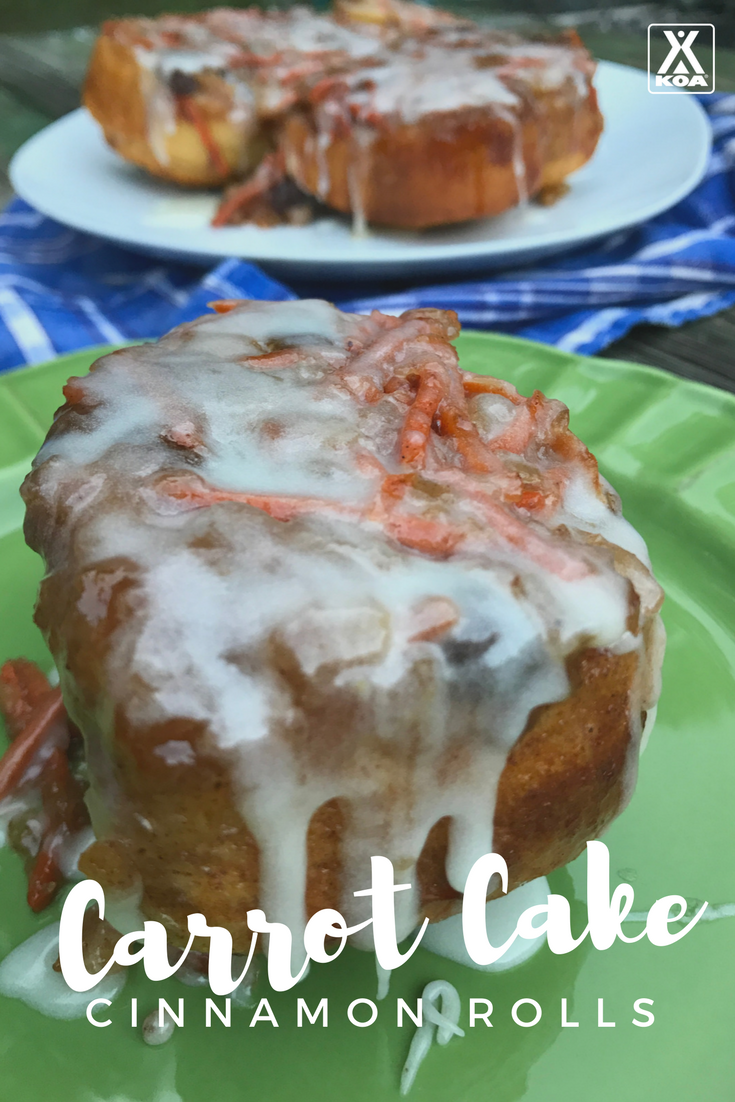 Save
Save