Your Guide to Asheville, NC
Stay at campgrounds around Asheville, North Carolina, to experience its beauty and adventure. Explore the Blue Ridge Mountains and peruse the incredible art scene of the River Arts District. Hike a trail with friends to reach incredible views or paddle along the French Broad River. Spend a romantic weekend at a spa, soar over mountains on an exhilarating zipline or tour the beautiful Biltmore Estate with your family.
No matter what you do in Asheville, NC, you are sure to fall in love with this beautiful area. Kampgrounds of America offers some of the best Asheville campgrounds to help you enjoy the great outdoors and all that Asheville has to offer.
Why Visit Asheville?
Asheville offers exhilarating adventures, peaceful serenity, delicious Southern cuisine, live music, beautiful gardens and breathtaking views. Some of the best camping spots in Asheville, NC, are close to a wide variety of fun things to do and see. In Asheville, you can relax, explore, dance, eat, shop and hike your way through a blissful stay.
Things to Do in Asheville
Asheville hiking and camping, fishing, rock climbing, dancing, shopping, eating, ziplining and exploring are only some of the exciting activities you can do in this beautiful area. Staying at the best campgrounds near Asheville allows you to visit many nearby indoor and outdoor attractions.
1. Try Your Hand at Fly Fishing
Take a guided fly fishing trip to catch smallmouth bass, trout and musky fish. Whether you are an experienced fisherman or a beginner looking to learn a new skill, fly fishing is a fun way to spend the day on the water. Enjoy the serenity of the outdoors as you see how many fish you can catch. The Asheville Fly Fishing Company offers lessons, wade trips, float trips, backcountry trips and multi-day trips.
2. Hike Some Fun Trails
Enjoy the peaceful and gorgeous views of Asheville's mountains and nature trails. Hike on the famous Appalachian Trail that passes through Asheville on its way from Maine to Georgia. Hike to a stunning waterfall on the Rainbow Falls Trail in Gorges State Park or try the other various trails at Asheville state parks and parks near Asheville, NC.
Explore the Old Mitchell Trail, a path that has been used since the 1840s, and enjoy views of the mountains, a small waterfall and occasional deer. Hike through Asheville to experience the great outdoors, get exercise and see fantastic views.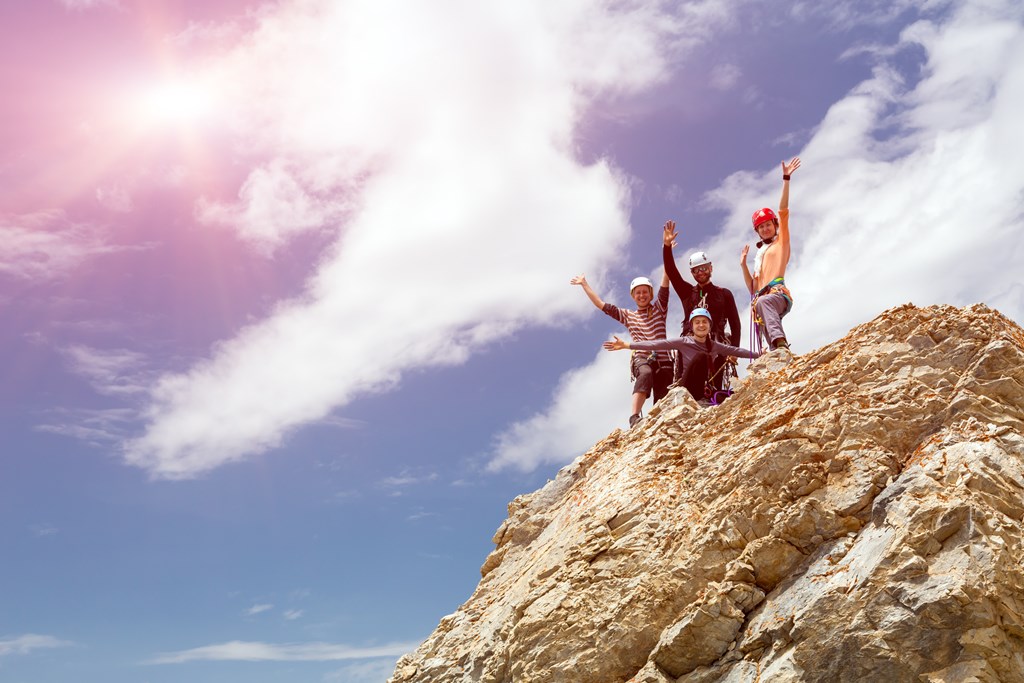 3. Go Rock Climbing
Try rock climbing in Asheville to test your skills, work your muscles and feel a sense of accomplishment while enjoying nature. Nothing beats the feeling of success as you complete a challenging climb. Whether you are an experienced climber or a novice, Asheville is a great place to practice this fun hobby.
Take rock climbing lessons with Fox Mountain Guides and book a day trip or a multi-day course. A guided rock climbing adventure is an exhilarating way to experience Asheville.
4. Explore Chimney Rock
If you want to enjoy a fun adventure on a more moderate scale, consider hiking at Chimney Rock State Park along the Outcroppings trail. Climb a set of stairs to reach the top of Chimney Rock and drink in the breathtaking views of Lake Lure and Hickory Nut Gorge. An elevator is also available to access this fantastic lookout point.
Chimney Rock is home to six fun trails, plus rock climbing and rappelling options. After your hiking or climbing adventures, stop by the Chimney Rock Animal Discovery Den to learn about the area's wildlife and enjoy some live Appalachian-style music near the park's gift shop.
5. Visit the Asheville Treetops Adventure Park
Traverse through a treetop obstacle course at the Asheville Adventure Park. Channel your inner child as you climb and maneuver your way through and across ropes, wooden planks, hoops and tunnels. Choose from various courses with different height and difficulty levels to enjoy an exciting adventure in the treetops.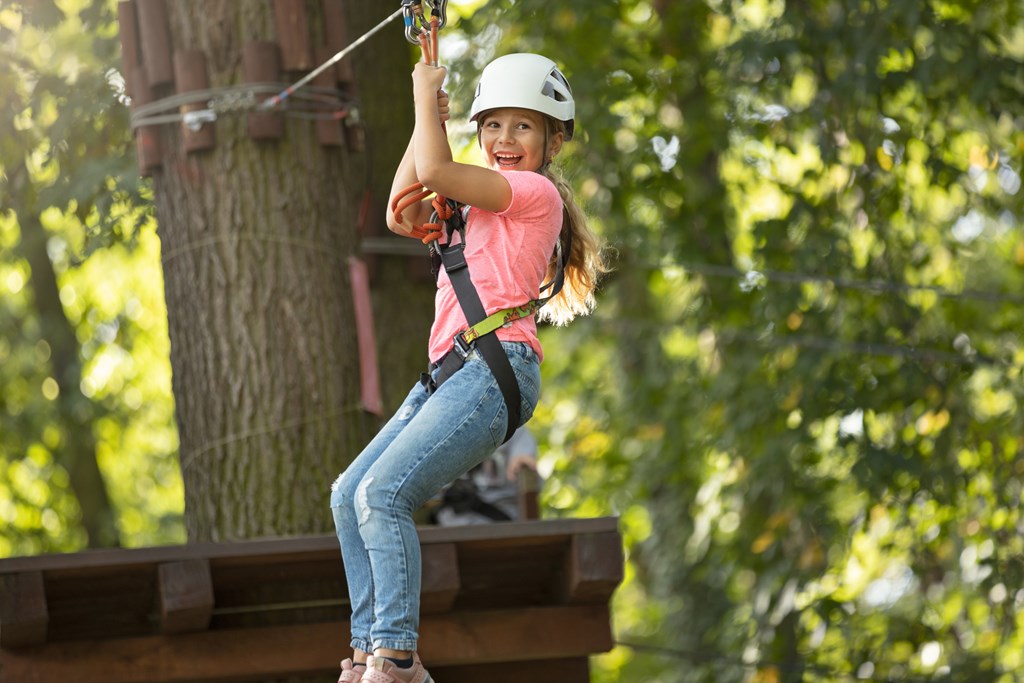 6. Fly Over Mountains on a Zipline
Soar through the treetops and over beautiful mountain views at Navitat Canopy Adventures. Take a fun treetop tour with multiple ziplines, bridges and rope descents, or take a mountaintop tour at exhilarating heights and speeds. Experience the Blue Ridge Mountains on a thrilling airborne adventure.
7. Take a Paddleboard Tour of the French Broad River
Explore the French Broad River on a stand-up paddleboard. Wai Mauna SUP Tours offers paddleboard rentals, deliveries, lessons and guided tours. Experience nature's peaceful serenity and have fun balancing on an easy-to-use paddleboard.
You can paddle your way through the River Arts District and finish near a bustling area of galleries, shops, restaurants and breweries. If you want a more tranquil option, you can continue through the Biltmore Estate to view the Biltmore House, nearby wildlife and surrounding woodlands from the water.
8. Visit the Biltmore Estate
Visit the stunning Biltmore Estate and wander through the Biltmore house to enjoy the spectacular architecture, completed in 1895. Stroll through the gorgeous estate grounds and gardens full of beautiful flowers before touring the Biltmore Winery to taste delightful wine and chocolate.
Continue your visit with dinner and shopping in the quaint Antler Hill Village. There, you can experience Biltmore's agricultural past, witness blacksmithing and craft demonstrations and see various farm animals at the Farmyard. Shop for apparel, handbags and gourmet foods in the shops, enjoy a delectable meal at a restaurant or enjoy one of the following activities on the estate grounds:
Archery
Clay shooting and lessons
Spa services
Hiking trails
Wildlife tours
Horseback riding
Carriage rides
Fishing
River float trips
Land Rover tours
Sensory hikes and mindfulness walks
Meditation
Yoga
Estate tours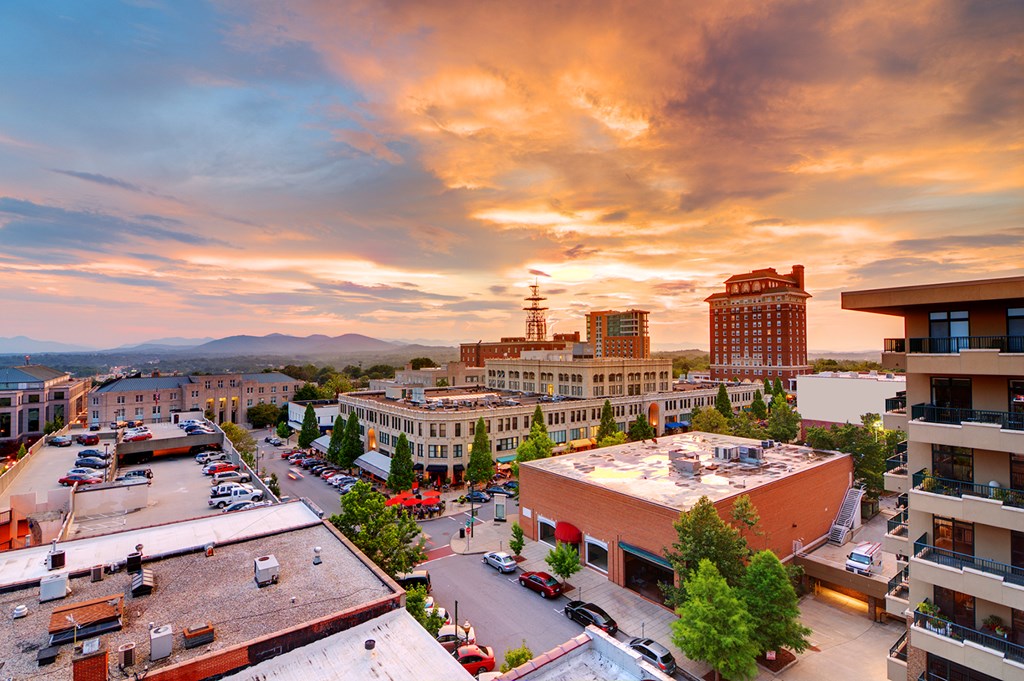 9. Hop on a Tour Bus
Enjoy history, comedy, entertainment, music and beverages on a bus tour of Asheville's top spots from Lazoom Tours.
Take a City Comedy Tour of the River Arts District and other Asheville neighborhoods or enjoy a Haunted Comedy Tour after dark. Their entertaining tour guides' hysterical comedy skits will have you rolling in the aisle.
You can also enjoy live music and delicious beer as you tour the city with a local band on their Band and Beer Bus Tour. Known as Beer City USA, Asheville is a great place to try new beers.
No matter which tour you choose, you are sure to have a great time while learning about Asheville.
10. Relax in a Spa
Relax and practice some self-care at one of Asheville's many spas. Visit the Shoji Spa and Retreat to indulge in a massage, salt hydrotherapy, skincare services and traditional Japanese forest bathing and soaking. Relax, meditate and rejuvenate at the Asheville Salt Cave, and enjoy an exfoliating and detoxifying Hammam bath inside their steam room. With so many unique spa services, there are countless ways to find peace and serenity in Asheville.
11. Admire the Arts
Enjoy art, shopping, entertainment and dining in the River Arts District of Asheville. Previously full of empty warehouses, artists and visionaries transformed this area into a bustling district full of creativity. Peruse studios, witness artists working on their masterpieces, take a fun class and enjoy some delicious food and beer. Witness various artists working on:
Textiles.
Illustrations.
Printmaking.
Pottery.
Glass and metal.
Sculptures.
Wood.
Clay.
Ceramics.
Jewelry.
Mixed media.
Paintings.
Photography.
Find inspiration and spark your creativity in Asheville's River Arts District. Try a workshop to learn how to paint, blow glass, make jewelry or create art journals, witness various art exhibits and plays or attend a special event.
12. Go Stargazing
Witness the night sky clearly in Asheville's mountains. Asheville produces minimal light pollution since it is a smaller city, giving you a magnificent view of the constellations, moon and planets. Sit under the starry sky with friends and family or join a local stargazing event to look through a telescope and see even further into the universe. If there are no telescope events available, take a pair of binoculars with you to magnify your view.
Ashville, NC, campgrounds give you the perfect opportunity to view the stars every night or even sleep under the stars if you wish.
13. Go Horseback Riding
Have a fun adventure exploring Asheville on horseback. Enjoy a relaxing ride while taking in Asheville's spectacular views and enjoy interacting with a beautiful animal as you learn how to guide your horse. Asheville offers many nearby horseback riding tours, including:
Biltmore Stable Horse Riding.
Sandy Bottom Trail Rides.
Randall Glen Farm Trail Rides.
Smoky Mountain Trail Rides.
Cedar Creek Stables.
14. Drive the Blue Ridge Parkway
Find incredible views and gorgeous lookout points on Asheville's section of the Blue Ridge Parkway. Enjoy a relaxing drive, pulling over to soak in the views and take photos, stopping to have a picnic lunch in nature or hiking a fun trail. Enjoy seeing the eastern United States' highest mountain peak, beautiful Whitewater Falls, North America's oldest river and some of the oldest mountains in the world.
15. Experience Live Music and Dancing
Enjoy live music at Asheville's many venues, events and festivals. Listen to soulful melodies, old-time mountain music, energetic rock, classic country, popular hits or smooth R&B. Grab a drink at a dive bar to hear some up-and-coming artists or show off your own voice at a local bar's karaoke night.
Attend a concert at a larger music venue or let loose and dance with friends at a nightclub. You can even dance or drum along with a drum circle in downtown Asheville.
Where to Stay in Asheville
Asheville offers many hotel options. However, Asheville camping provides the perfect combination of comfort and adventure to make the most of its stunning landscapes.
With plenty of places to camp in Asheville, NC, you will find that sleeping under the stars is an excellent way to experience the area. Bask in the peace of the great outdoors and end each evening sharing stories and laughter with family, soaking in the warm glow of a campfire.
If you are looking for the best tent camping near Asheville, NC, KOA offers a wide variety of camping options. KOA campgrounds offer various amenities, food options and fun activities, so you can have a great time right at your own campground.
Take advantage of comfortable lodging options at KOA's Asheville, NC, Camping Cabins and experience camping with extra comfort and amenities. At some KOA locations, you can even try the best glamping in Asheville, NC. KOA also offers some of the best RV campgrounds near Asheville, NC, if you want to take a piece of home with you.
If you are looking for the best campgrounds in Asheville, NC, book a stay at Asheville East KOA Holiday or the Asheville West KOA Holiday. Enjoy camping in the Blue Ridge Mountains just minutes away from downtown Asheville.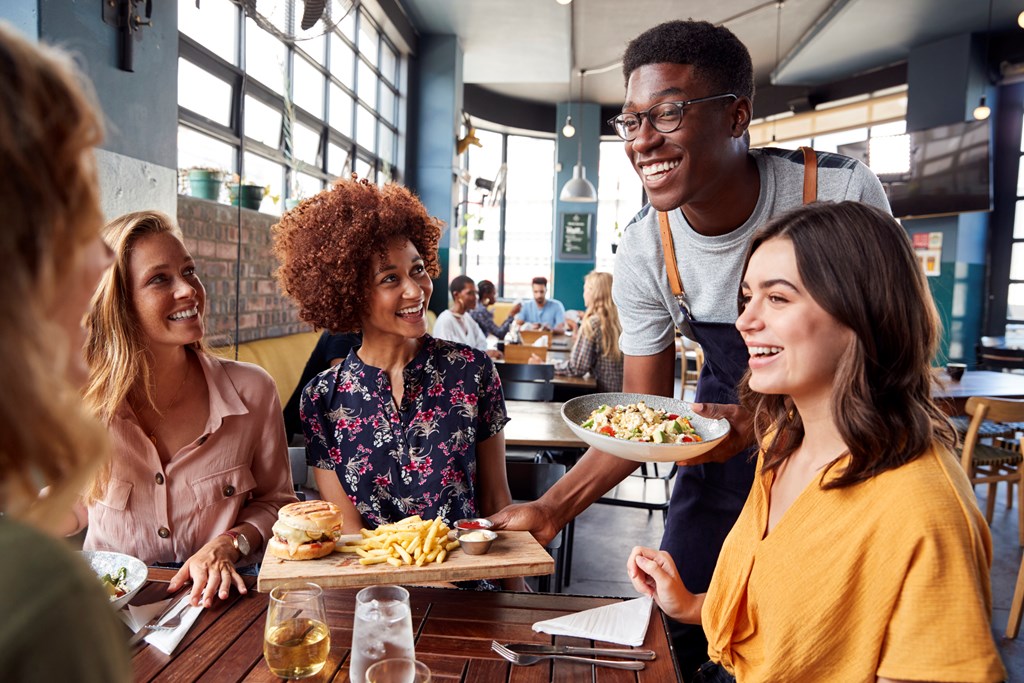 Where to Eat in Asheville
After a full day of adventuring, you'll be ready for a delicious meal. Asheville features many local restaurants that offer a variety of dishes such as traditional home-cooked meals, tacos, barbeque and Asian food.
Tupelo Honey Café
Enjoy Southern classics made from scratch at the Tupelo Honey Café. Their menu changes with the seasons, so you can always enjoy seasonal dishes made with fresh ingredients. From buttermilk biscuits to fried chicken, this café will give you a wonderful taste of Southern cooking.
HomeGrown
HomeGrown is a local eatery that serves delicious sandwiches, salads and classic favorites such as chicken pot pie, pasta and fish. They use clean, local ingredients to provide tasty and healthy meals for their customers. Visit this local spot to enjoy a delicious lunch or dinner while visiting Asheville.
White Duck Taco Shop
The White Duck Taco Shop has a unique story behind its name.
The shop's chef earned the nickname "La Pata Blanca" from her habit of frequently and excitedly talking to her kitchen staff. She decided to open a restaurant under her nickname's English translation, "White Duck," which serves tasty tacos, snacks, desserts and beverages.
Whether you prefer spicy or mild flavors, the White Duck Taco Shop offers delicious food you will love.
12 Bones Smokehouse
If you crave some barbecue after a fun day in Asheville, visit 12 Bones Smokehouse for their slow-smoked meats and made-from-scratch meals. With a variety of Southern-inspired recipes and flavors, this smokehouse is sure to make your day.
Red Ginger Dimsum & Tapas
If you find yourself craving some Asian food on your visit, consider Red Ginger Dimsum & Tapas. They serve various Asian dishes including chicken, beef, seafood, soup, noodles, salads and vegetarian options.
Cook Around the Campfire
Prefer to stay at your KOA campsite? Camping in the Asheville area gives you the chance to prepare delicious campfire meals and snacks. Try out some delicious camping recipes for a night in and prepare a delicious meal for friends and family over the campfire.
Enjoy the Great Outdoors and Stunning Scenery of Asheville, NC
Immerse yourself in nature, enjoy exciting adventures or enjoy some delicious food and live music. Take advantage of Asheville's beautiful views and fun activities.
If you are looking for the best places to camp near Asheville, NC, book a stay at KOA. With many campsites near Asheville, KOA provides some of the best lodging and camping near Asheville and its attractions.
---
About the Author: Kampgrounds of America
Kampgrounds of America is the largest system of open-to-the-public campgrounds in the world, with over 500 locations across the United States and Canada. Founded in Billings, MT in 1962, KOA's family of campground brands – KOA Journey, KOA Holiday and KOA Resort – today serve more than a million camping families each year. KOA is dedicated to "connecting people to the outdoors and each other" by providing people with a variety of camping experiences and the information they need to make the most of their camping trip. Read more of their camping and travel resources by visiting KOA.com/blog.
---