Much of the gear you take with you camping is pretty obvious.
Tent? Check.
Sleeping bag? Check.
Hiking boots? Check.
Water? Check.
Flashlight? Check.
And so on.
However, there are some important items that campers may not remember to bring on their outdoor adventures.
What are they, you ask?
We are diving into the camping gear that may save your bacon — the gear that you will want to be sure you have, but maybe haven't ever had before.
Don't Forget These Camping Items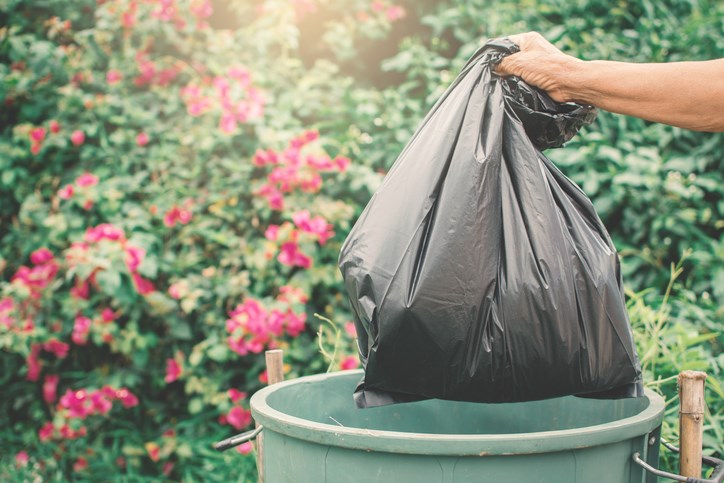 1. Trash bags
We are starting off pretty fancy here with trash bags. While it isn't as exciting as, say, a new camping stove, trash bags are something that if you forget, you are going to seriously struggle.
Trash bags are not only essential for recycling and trash and generally keeping your camping area clean, but they also can come in handy for a number of different purposes include a place to keep your dirty clothes, and a poncho if you find yourself getting caught in the rain.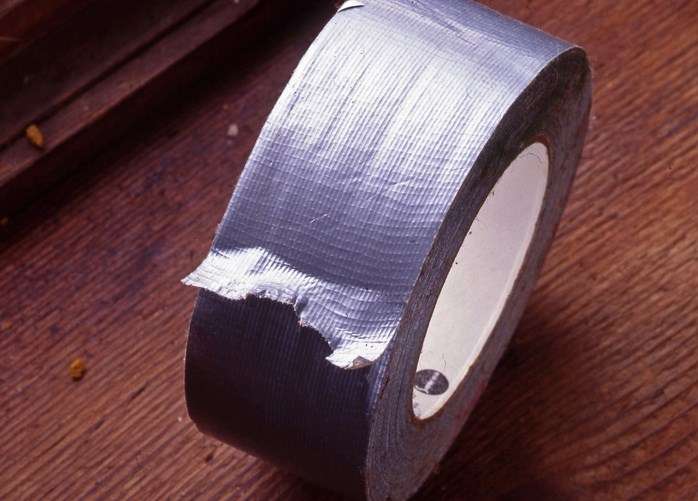 2. Duct tape
Though you may not use this every time you go camping, there will likely be a time where you wish you had. Duct tape may be a lifesaver if you find that your tent has a hole in it, or that your sleeping bag or sleeping pad does.
Duct tape can also be a major help if you are hiking and find yourself dealing with a brutal blister. Slap a piece on and keep trekking.
This sturdy tape can also help on a windy day when you are trying to enjoy your picnic and the tablecloth keeps blowing away.
Another great usage for duct tape is a water bottle leakage. Having water while you're camping is an absolute necessity and in case of a leaky bottle, all you need is some duct tape.
The list of uses for duct tape goes on, but these are some of our top picks.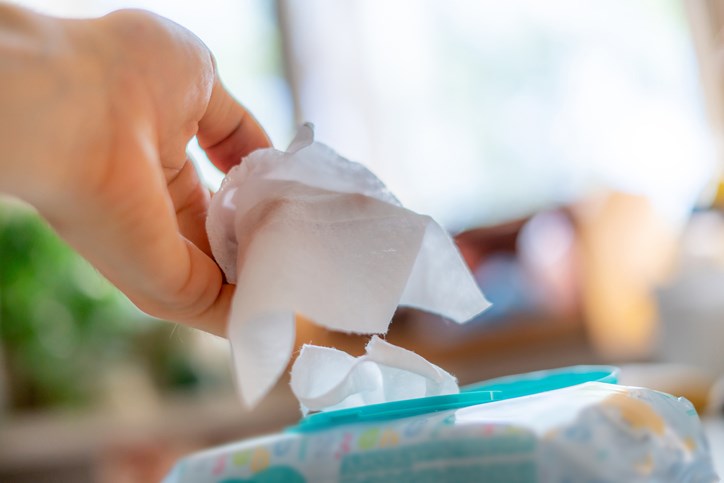 3. Wet wipes
While paper towels are something you definitely should bring camping with you, we also highly suggest wet wipes, as they are able to do cleanups that paper towels just can't even touch.
From cleaning up spills so you aren't left with a sticky residue, to wiping off a dusty sleeping bag or tent, to a makeshift way of washing your hands before eating, wet wipes are going to be something that you will remember from now on.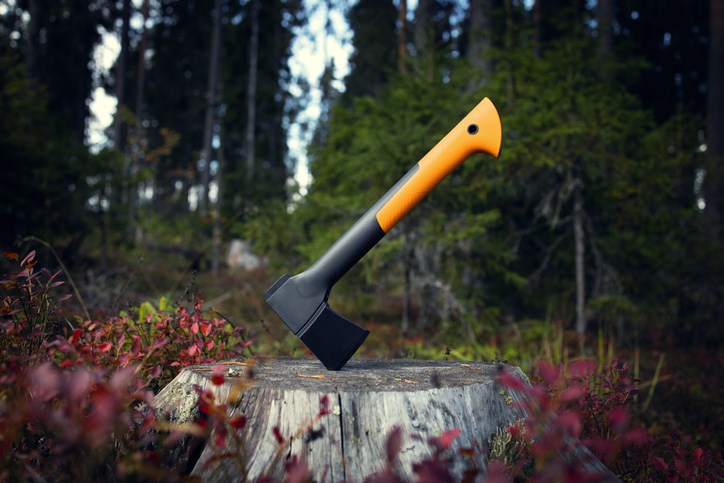 4. Hatchet
You may not find yourself needing a hatchet every time you go camping, but there is going to be that one time that you are so happy you have it.
Even when not used in case of emergency, a hatchet is great for chopping wood, hammering tent stakes and more.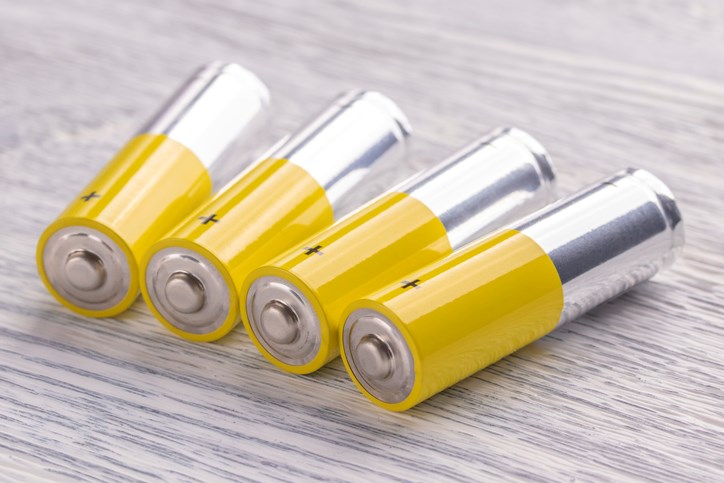 5. Batteries
You may have remembered your flashlight, but do you have extra batteries for when it runs out? Batteries are something that will be useful for more than just your flashlight as well. Chances are good you have a few things that require batteries on your camping checklist, and since you don't know when those batteries are going to run out, you'll want to have extras on hand.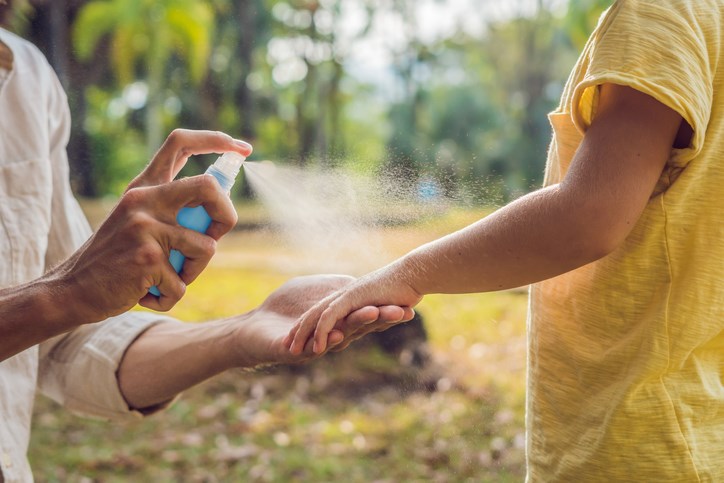 6. Bug spray
Few things can make your fun camping trip absolute misery quicker than some major bug bites.
And few things can be fixed more easily than just remembering to bring bug spray. Keep a bottle or two of spray on hand, and you will find yourself free of bug bites, and the issues that go along with those bites.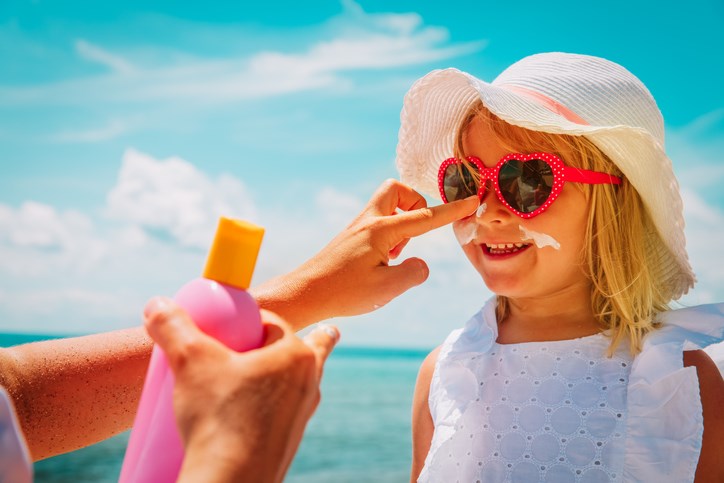 7. Sunscreen
Many people think that if it's not sunny outside (especially during the colder months), they don't need sunscreen.
Guess what? They are wrong. Regardless of whether you need your sunglasses, you need your sunscreen. The sun has a funny way of still affecting you (mostly your face) even when it's not shining right in your face
And since no one wants to deal with a sunburn when camping, be sure to pack some sunscreen for your body and for your face.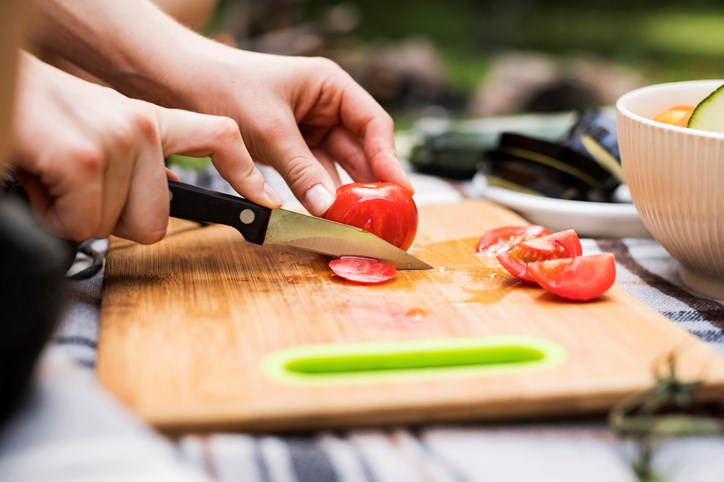 8. Cutting board
While it may be a stretch to deem a cutting board a camping necessity, it is something that will come in handy during your adventures.
The obvious purpose of this cutting board is to cut food, but you'll also find it quite useful when it comes to things such as serving food or eating off of.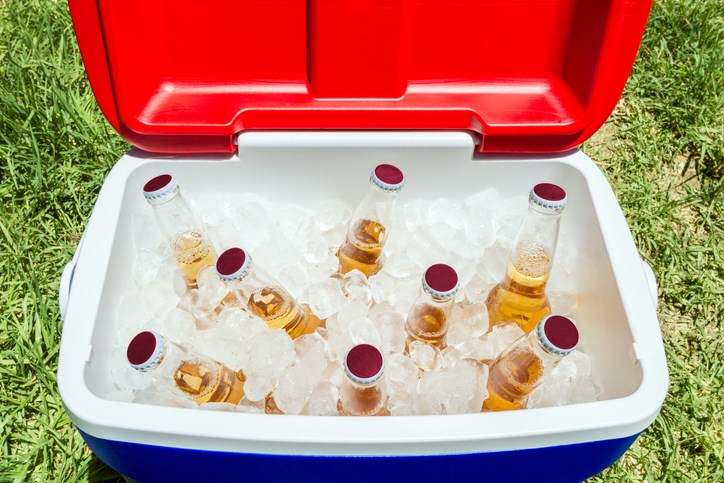 9. Ice
While water is rarely forgotten, ice is something that slips many peoples' minds. You'll want to have ice while camping for the cooler in order to keep perishable items nice and cool. If you're winter camping, ice may not be a necessity — there may be snow that you can use instead.
However, for summer and warm month camping, ice is a must for keeping your food good.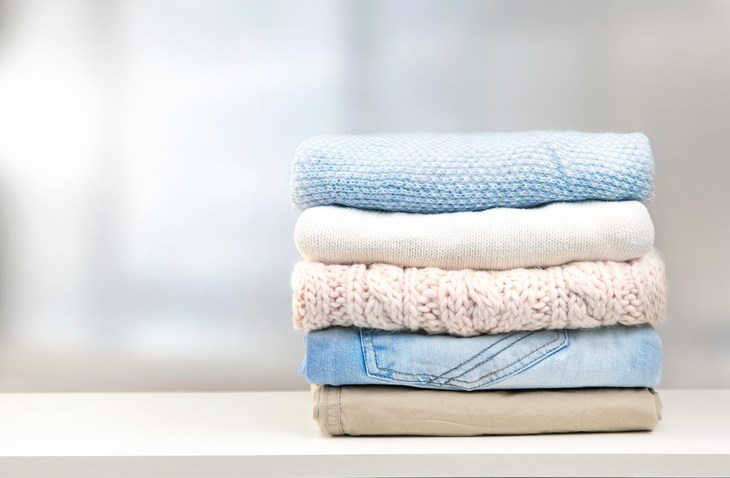 10. Extra clothes
You may want to save space and only pack what you absolutely need, but many campers come back from their trips wishing they had packed more clothes. This is especially true when camping during the colder months. Layering is key to staying warm when camping and when the daytime may be warm, the nights likely will not be.
To stay warm, overpack. Also, overpacking is good in the warm months when you may be going through more clothes due to sweat.
In short, no matter what season you're camping in, bringing more clothes than you think you'll need is a good idea.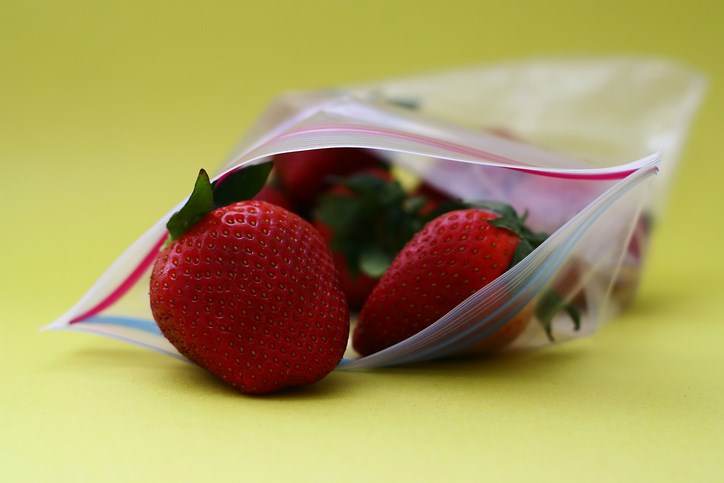 11. Ziploc bags
There are a seemingly infinite number of uses for Ziploc bags, and we guarantee you'll find one when camping.
You can use them to store food, to pack toiletries, to carry water, to keep electronics dry, and much, much more.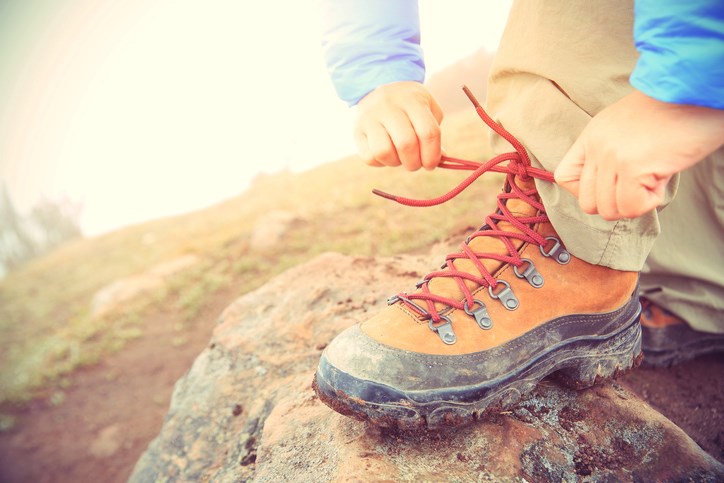 12. Extra pair of shoes
While you may feel like you've found a new hack in using one pair of shoes for everything while camping, you are actually doing yourself a disservice.
If your shoes get wet while hiking, or end up giving you a blister, you are going to wish you had a second pair to change into. They don't need to be anything fancy — a simple pair of tennis shoes will do. If space is particularly limited, even just a pair of flip flops (though not ideal), will be good to have for wearing around the camp.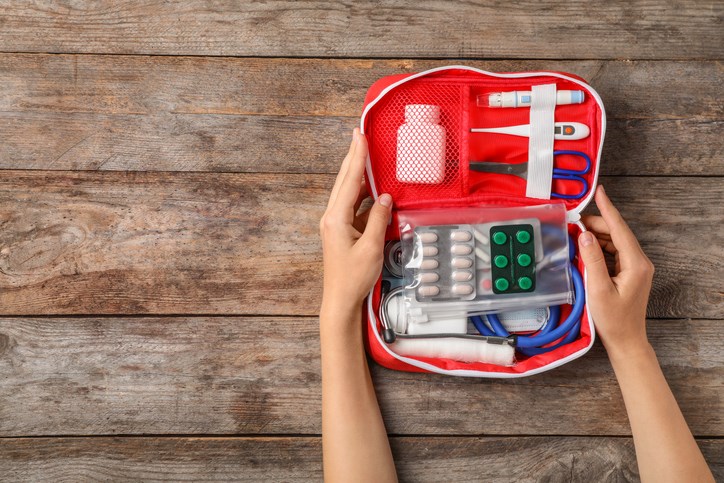 13. First aid kit
For some this may seem like a no-brainer, but you may be surprised at how many people forget to bring a first aid kit camping.
So, don't be one of them and make sure that you have this on-hand. Obviously this kit is a must if you find yourself in an emergency, but it is also great to have even for small cuts and scrapes.
Keeping all your injury necessities in one place will make your life so much easier.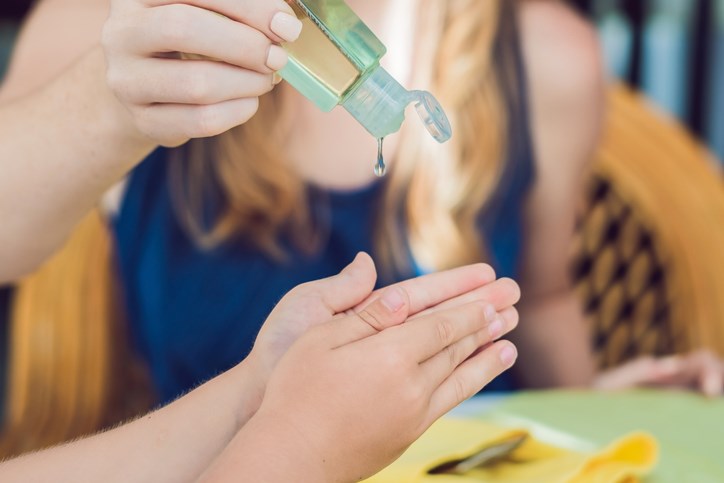 14. Hand sanitizer
If you're in an area that doesn't have clean running water, then hand sanitizer is something you don't want to forget.
This is great to use as a way to wash your hands before preparing food, and also before eating. It can even double as a way to disinfect surfaces you may sit on or be eating on.
In addition, you want to have hand sanitizer in case you have any wounds that need to be treated. But please keep in mind that the sanitizer should not be used for open wounds — that can be very damaging.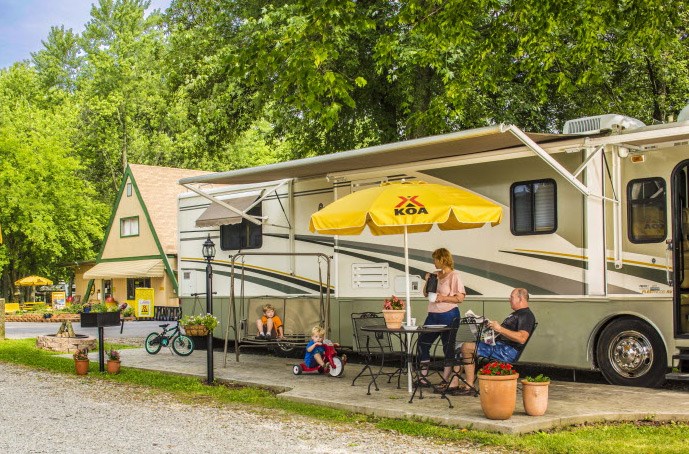 15. KOA Rewards
Make camping much easier and save money while doing it with KOA Rewards. For just $36 a year, you'll get 10% off your daily registration rate, as well as rewards points that add up to save you cash on future stays.
You'll be able to reserve campsites and access your account via the KOA Camping App, which makes things much easier for you.
Now add the above things to your packing list for camping and you'll never have to say "I forgot ____" ever again. Sounds nice, right?
What camping items are a must for you? Share below some unexpected things that you can't live without when camping.
---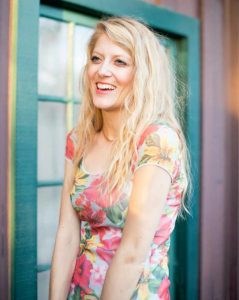 Leslie, a.k.a. Copy Girl, is a copywriter who gets butterflies from telling stories through words.
Her voice comes from a place filled with passion, dreams, and lots of sugar. "Cake over steak" is her go-to motto.
With over 10 years of experience in crafting words, and years of embarking on travels that have taken this Montana girl to some incredible places, Leslie love the adventures of both body and mind her writing takes her on.
Everywhere she goes, she takes this advice with her:
"Hold on to your divine blush, your innate rosy magic, or end up brown." – Tom Robbins, Jitterbug Perfume
To see what Leslie's up to in the writing world, visit her website here.
---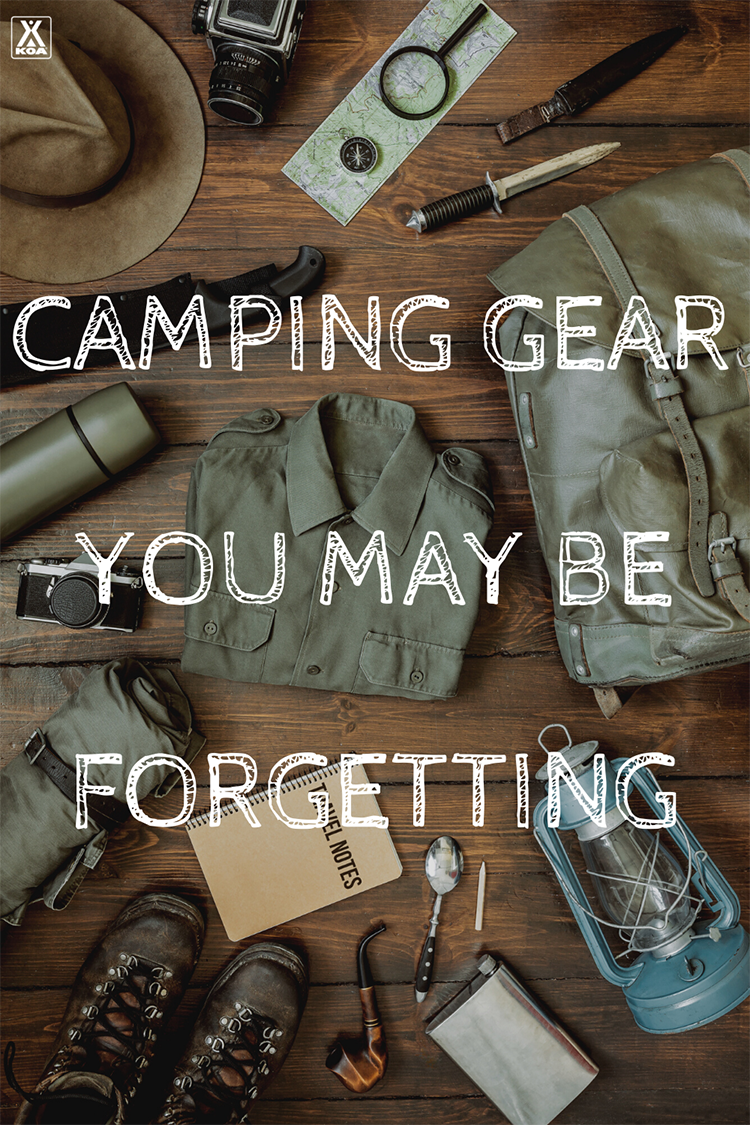 Kampgrounds of America, Inc is a participant in the Amazon Services LLC Associates Program, and affiliate advertising program. Some links may be affiliate links and Kampgrounds of America, Inc may get paid if you buy something or take an action after clicking one of these links.