Mix up your own hot cocoa mix with this quick, easy and yummy recipe.
This quick recipe for hot cocoa mix is the key to a rich mug of chocolatey cocoa. It's also the perfect recipe to customize your cocoa; add cayenne for a bit of spice or use dark chocolate chips for an even richer cup of hot chocolate. How will you make it your own?
Camping Cocoa Mix

Ingredients
2 cups powdered sugar
1 cup unsweetened cocoa
1 teaspoon salt
2 teaspoons cornstarch
3 cups nonfat dry milk powder
1 cup semi-sweet chocolate chips
Directions
Combine powdered sugar and cocoa until well mixed.

Add salt and cornstarch. When well combined add chocolate chips.

Store in an airtight container.

To make cocoa, fill 1/3 to 1/2 of a mug with mix. Add hot water or warmed milk, stir until dissolved. Add marshmallows – everyone needs marshmallows.
---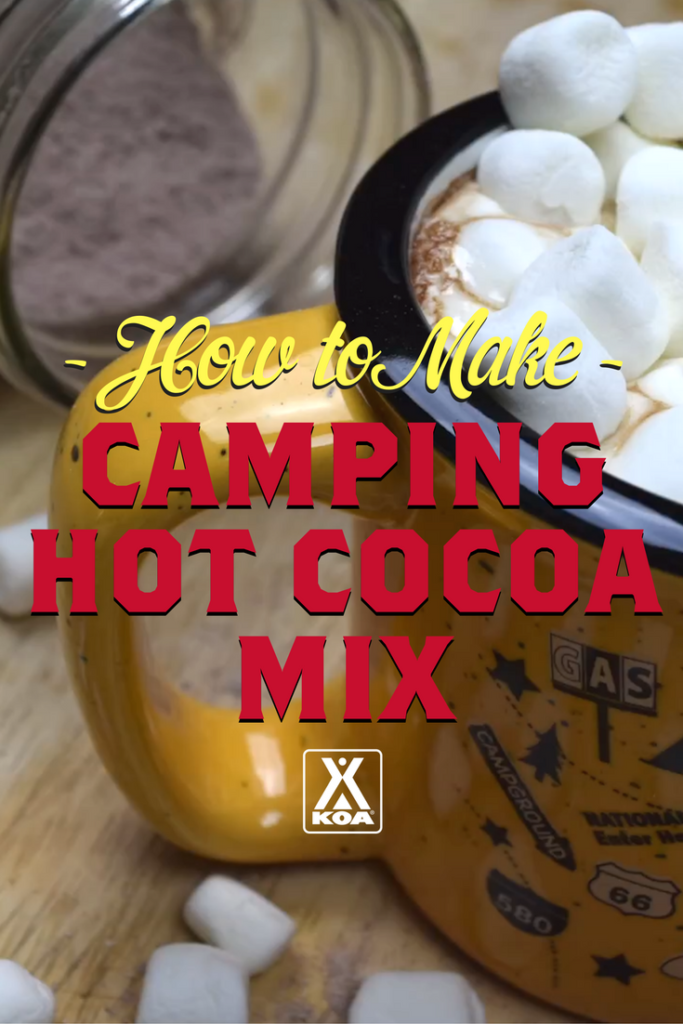 Save