This breakfast packs big flavor in a small package.
Ingredients
4 onion or sourdough rolls (unsliced)
2 Tbsp butter, melted
4 slices Canadian bacon
4 eggs
2 Tbsp chopped roasted red pepper
2 Tbsp chopped green onion
1/2 cup shredded cheddar or jack cheese
Directions
Preheat grill to medium high, 350 degrees. Carefully cut off just the tops of rolls (like you would when carving a pumpkin) and hollow out, making sure to leave enough lining the bottom and sides so egg won't leak out.
Line bottom of rolls with Canadian bacon. Crack an egg into each roll. Divide the red pepper, onion and cheese between each roll.
Wrap each roll in heavy duty foil. Turn off flame on one side of the preheated grill. Place foil pack on unlit side and close the lid. Bake for 15-20 minutes until eggs have set.
Note: This breakfast can be prepared ahead and easily assembled at your campsite. If you're making at home, bake foil-wrapped buns in a 350-degree oven.
Makes four servings.
---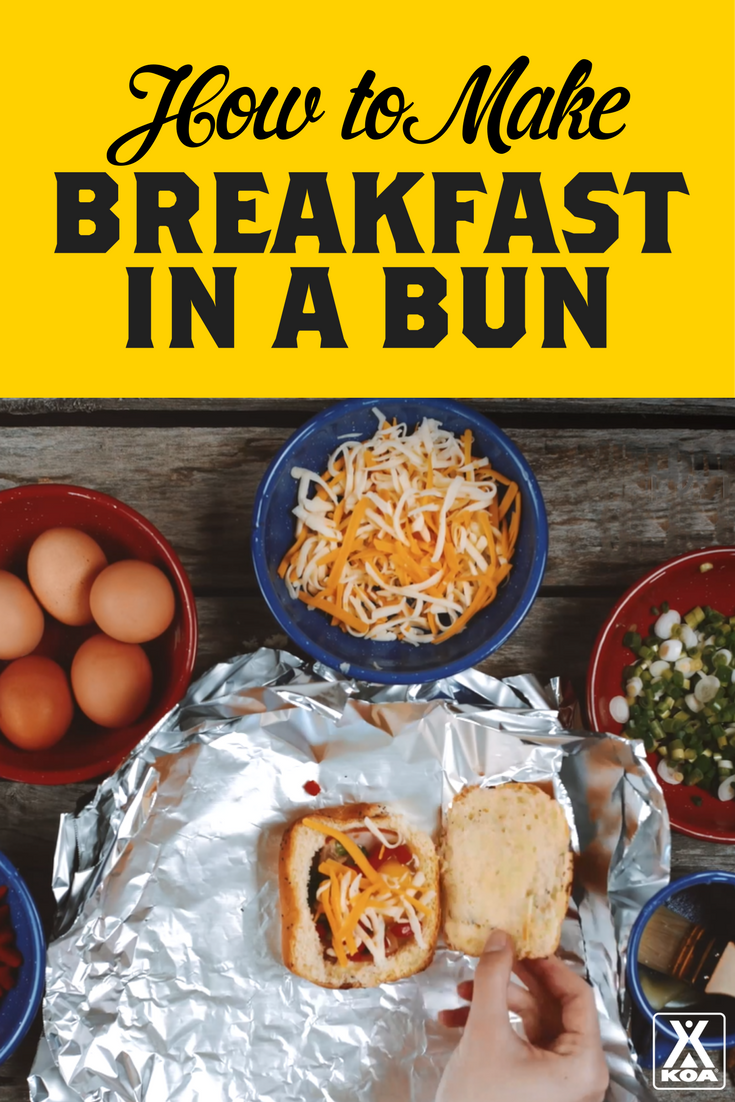 Save