If you're like the rest of us and suddenly have much more time on your hands than you're used to, or if you've found yourself camping and surprised by a rainstorm that foiled all your plans, consider turning to books.
While this extra time is a great opportunity to learn a new skill, start a side hustle, brush up on your cooking, and much more, it's important to take some time to relax and escape (well, mentally at least). When you can't physically travel to another place or another time, instead travel to those places via books.
Books are a great way to get out of your current mindset, your current mood, and your current place and experience something different. And there are certainly times we could all use a little bit of that.
So make it part of your daily routine while at home or camping to stick your nose in a book and get in some relaxing reading.
Not sure what to read? We've rounded up our favorite books of 2020 so far with many different types to choose from. Regardless of whether you like romance novels or thrillers, there is something on this list for you to dive into and get lost in.
Read these books on your next camping trip (or while relaxing at home)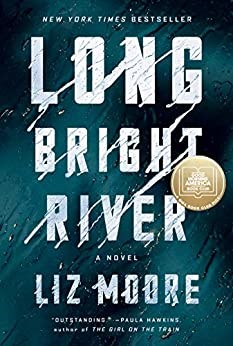 Long Bright River: A Novel by Liz Moore
When the woman who brought us the cult favorite The Girl on The Train recommends a book, we listen. And this year, she recommended Long Bright River. This book follows in her footsteps as a New York Times Bestseller, but with a very different plotline. Long Bright River is the story of a family in Philadelphia that lives in a neighborhood hit hard by the opioid crisis. One sister, Kacey, is an addict living on the street, and the other, Mickey, is a beat cop. When Kacey goes missing around the same time as unsolved murders begin happening in the district Mickey patrols, Mickey makes it her obsession to find Kacey and the killer.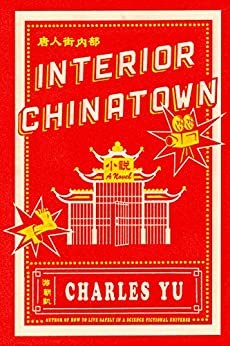 Interior Chinatown by Charles Yu
If you haven't had the pleasure of reading previous books of Yu's then you may have experienced his work in another way — by watching Westworld. Yu is a writer and story editor for the show, as well as a co-producer for Legion. His new book Interior Chinatown tells the story of Willis Wu, who considers himself just a Generic Asian Man. His job is a small roll on a cop show where he goes to dream about being Kung Fu Guy — what he believes is the best an Asian man like him can do. He descends into a world that blurs reality and what is happening in the show, and the book becomes a lesson in stereotypes for Asians and Asian Americans.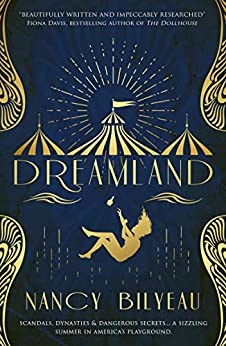 Dreamland by Nancy Bilyeau
The year is 1911. A socialite by the name of Peggy is sent to spend her summer in Coney Island, against her wishes. Though she's from a rich family, she'd rather have a quiet summer enjoying the local bookstore than dealing with her family and New York City snobs. Soon she finds herself accepting summer in Coney Island when she falls in love with an artist that her parents would absolutely hate. Murders begin occurring and bodies start piling up, and Peggy is left to find out who she can and cannot trust, and how to stay safe in these dangerous times.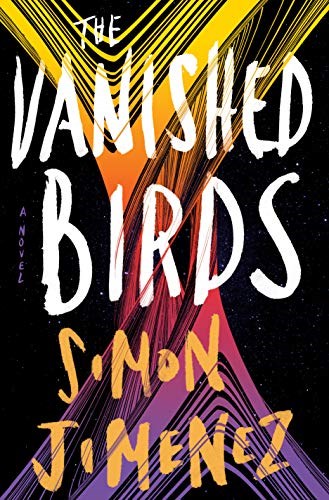 The Vanished Birds by Simon Jimenez
If sci-fi is your thing, then this book is right up your alley. The Vanished Birds weaves together the stories of three people living in a time in the future when the human race has colonized space. One story is of Nia Imani, a woman traveling through space for work during which months pass for her, but years pass for everyone else. All the people in her life have aged a great deal, and she has not. She has nothing much to live for except for her paycheck, until she meets a boy. This boy is a mute, and thus does not have a name. He simply plays a wooden flute and eventually is taken in by Nia. The two grow very close, but there is someone else after the boy as well, Fumiko Nakajima. Fumiko is the designer behind the ships that took people off of Earth, and she regrets her work. When she comes into contact with Nia and the boy, she sees something special and works to hide the two in order to redeem herself.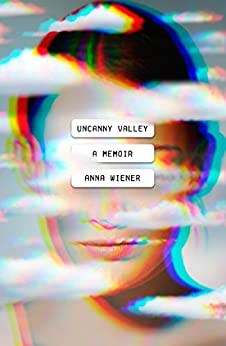 Uncanny Valley: A Memoir by Anna Wiener
Curious what it's like to be on the inside of Silicon Valley? Most of the technology we use on a daily basis comes from there, and it's hard not to wonder what life is like for those people. Well you can with this memoir by Anna Wiener, a woman who left her job in book publishing to head to San Francisco and work for a big-data startup. This world was very different than what she knew and she was certainly wowed by the way it rivaled Wall Street, but in its very own way. However, Anna quickly discovered that everyone was in over their heads and she began to wonder how realistic the dreams of these people could ever be. Anna rides the wave of what it's like to enter this world as an outsider and be thrust right into the middle where things are very different than what they seem.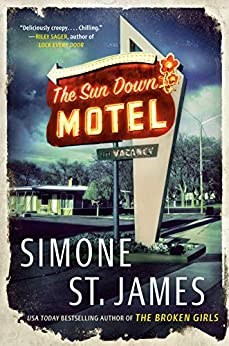 The Sun Down Motel by Simone St. James
Carly Kirk has always been curious about what happened to her aunt Viv. All she knows is that she mysteriously disappeared after taking a job at the Sun Down Motel outside of New York City before Carly was born. Her curiosity drives her to move to the town where this motel is located and visits the motel, only to find herself wrapped up in mysteries that are likely the same ones that her aunt was involved in. It seems in the town of Fell, New York, time doesn't change things and Carly will find out how and why.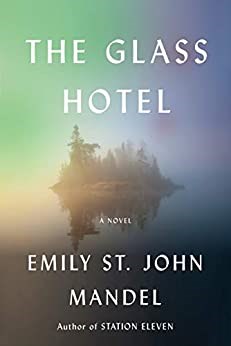 The Glass Hotel by Emily St. John Mandel
The author of 2015's Station Eleven is back with another novel that is sure to take you through some dark moments. Don't let that scare you away, though. The Glass Hotel is an adventure that you don't want to miss. It follows a Ponzi scheme in the world of investment banking and its complete falling apart, as told through the people whose lives were affected by the scheme. Through all these different viewpoints, a full picture is put together at the end that explains it all. Rumor is this book may be turned into an NBCUniversal TV show.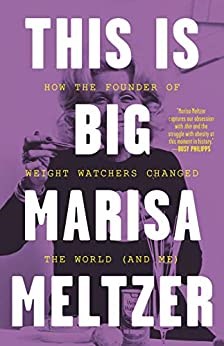 This is Big: How the Founder of Weight Watchers Changed the World — And Me by Marisa Meltzer
We can almost guarantee we can count on two hands the number of people in the United States who haven't heard of Weight Watchers. And we can also guarantee that you or someone you know has given this diet program a try. Thus, you'll definitely enjoy this book written by a woman who started dieting at the age of five and fought (like most young women do) the battle of trying to be thin. Nearly forty years later, Marisa Melzer found an obituary for the woman who founded Weight Watchers, Jean Nidetch, and it sparked her interest in writing a book about her personal story with the diet program, mixed in with the struggles of Nidetch. Along this journey, Meltzer finds many parallels between her story and Nidetch's, and as a result produced a funny book full of important messages that go much further than how much someone weighs.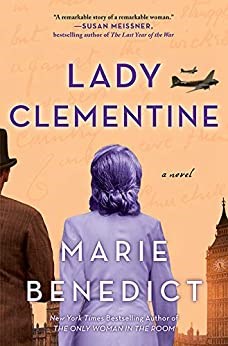 Lady Clementine: A Novel by Marie Benedict
The novel tells the story of Clementine Churchill as she acts as much more than just a wife to her husband Winston Churchill. This strong woman has many stories to tell and in Benedict's novel adaptation of Clementine's life, we get a peek into what things may have looked like as she advised her husband throughout the entirety of his career.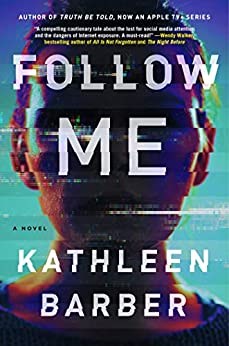 Follow Me by Kathleen Barber
Are you a fan of Netflix's ultimately creepy show You? If your answer is "yes," then you'll enjoy this book by Kathleen Barber. Follow Me shares the story of Audrey Miller, a girl that many people envy. She has a great job, a great body, and a million followers on Instagram. But when she moves to Washington D.C. with only her ex boyfriend and a mysterious sorority sister to hang out with, she finds herself the victim of a creepy stalker who has been obsessed with her for years. This mega fan begins searching for ways that he can have Audrey all to himself, and we'll leave the rest up to mystery.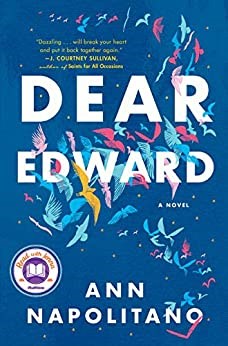 Dear Edward: A Novel by Ann Napolitano
This book starts out with a bang, but not the type you ever want to experience. Dear Edward begins with the main character, Edward, boarding a plane with his family to head to Los Angeles and halfway through the flight, the plane crashes. And Edward is the sole survivor. The novel follows Edward's struggles to find a place he belongs without his family and how he can move past the plane crash that completely upended his life. How will he ever be able to feel safe again?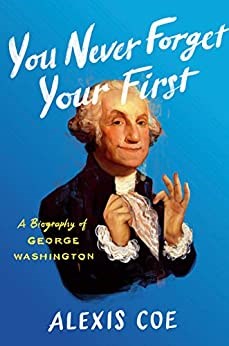 You Never Forget Your First: A Biography of George Washington by Alexis Coe
If you've ever taken a history class (and we hope you have), you have read about George Washington. Go ahead and put to rest the idea you have in your head of who our first president is because Alexis Coe completely turns those ideas upside down in her well-researched biography. In this book she debunks popular myths and investigates gender biases in a fresh light that will have you entertained far more than any history book you've ever read.
Get ready to be quite the book worm with these books. There is a little bit of something for everyone here, so hopefully you'll find yourself digging into many of these titles, and enjoying them. If you're feeling extra inspired, consider starting a camping book club where you and your friends or family can share all your thoughts and excitement about the great reads above.
---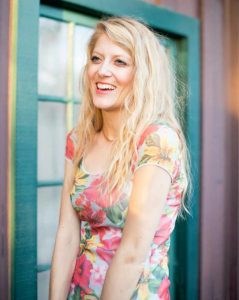 Leslie, a.k.a. Copy Girl, is a copywriter who gets butterflies from telling stories through words.
Her voice comes from a place filled with passion, dreams, and lots of sugar. "Cake over steak" is her go-to motto.
With over 10 years of experience in crafting words, and years of embarking on travels that have taken this Montana girl to some incredible places, Leslie love the adventures of both body and mind her writing takes her on.
Everywhere she goes, she takes this advice with her:
"Hold on to your divine blush, your innate rosy magic, or end up brown." – Tom Robbins, Jitterbug Perfume
To see what Leslie's up to in the writing world, visit her website here.
---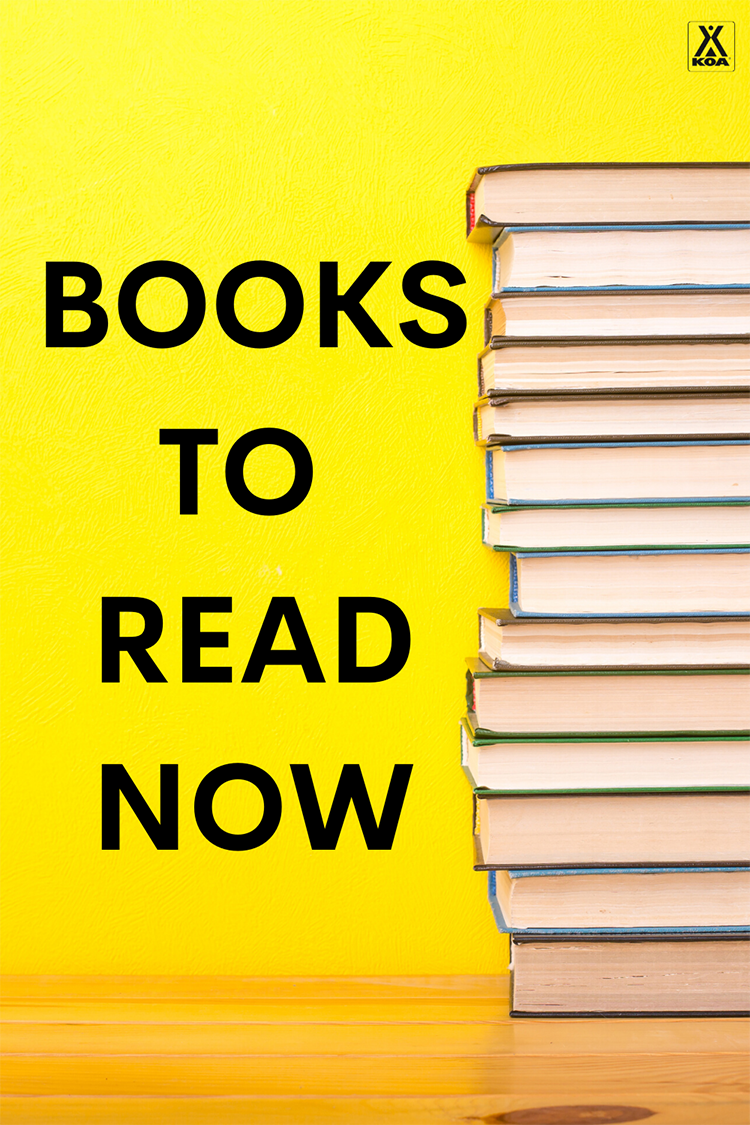 Kampgrounds of America, Inc is a participant in the Amazon Services LLC Associates Program, and affiliate advertising program. Some links may be affiliate links and Kampgrounds of America, Inc may get paid if you buy something or take an action after clicking one of these links.
Prices are accurate at time of publishing. Note that are subject to change at the discretion of Amazon or their marketplace sellers.