Whether you have the summer off or are taking summer classes, having a summer job as a college student can help you gain valuable work experience, network, develop new skills and earn money. Depending on your schedule, you could work part time or full time.
Find summer jobs that coincide with your interests and future career or ones that will get you through the summer.
20 Good Summer Jobs for College Students
Take a look at these jobs you could get as a college student during the summer.
1. Fast Food Worker
Fast food restaurants are always looking for more workers during the summer. You could get a job at any of your local fast food chains to work during the summer or any of your other breaks. Some fast food places, like McDonald's, even have programs so employees can get tuition assistance.
2. Retail Associate
Becoming a retail sales associate is relatively easy at almost any store during the summer. With the season being one of the busiest, stores always hire more seasonal workers to help keep up with the demand. You could become a cashier, sales floor associate or inventory stocker.
3. Campus Tour Guide
You could become a campus tour guide if you love college and want to stay on campus during the summer. Prospective students and high schoolers use the summer to visit their college options to learn more about the campus and see if it is somewhere they can picture themselves living for the next few years. Campus tour guides know all the popular spots on campus and can help prospective students learn more about the school from a college student's perspective.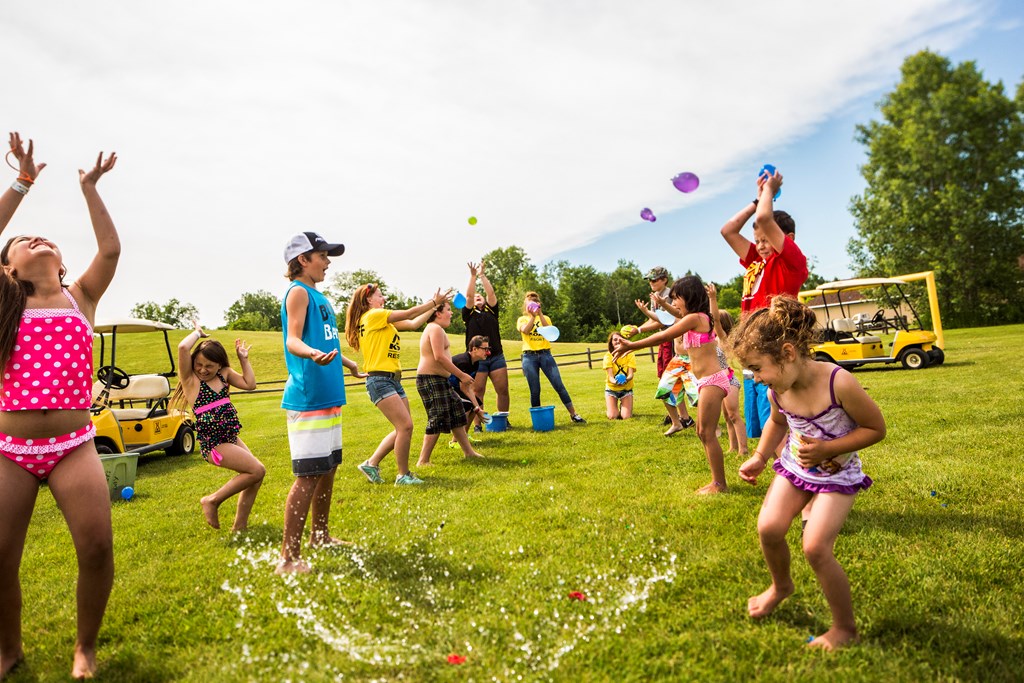 4. Camp Counselor
If you love working with kids or young adults and being outdoors, a summer camp counselor may be the perfect job for you. Camp counselors care for the campers, ensuring they are safe and having fun. You could work at an overnight camp or day camp. The position is excellent for someone going to school for education to become a teacher because it gives you more experience working with kids.
5. Campground Worker
Camping is a wonderful way to enjoy the great outdoors. If you like to camp, working at a campground like Kampgrounds of America could be the perfect opportunity to earn money while doing something you love. KOA even has a 12-week internship program for college students looking to learn more and get into outdoor hospitality.
6. Intern
The summer is an excellent time to become an intern for various companies and organizations. There are many paid internship opportunities that let you gain firsthand experience in the field you're going to school for. Internships are also a great way to explore your career options and see if there are others you might be interested in. Learn the responsibilities you may have in the future with your job and network with professionals in your industry.
7. Farmhand
Stay active during the summer with a job working on a farm. Farmers always enjoy extra help with daily chores, whether it is milking and caring for cows, cleaning stables or haying. A lot of work goes into keeping farms running, so the more hands to help, the better.
8. Lifeguard
If you're a strong swimmer, you could take a lifeguard course and become a lifeguard at your local pool, water park or beach. Lifeguard positions are popular for college students and teach you lifesaving skills you can apply to almost any situation.
9. Receptionist
Many organizations and businesses also need receptionists to handle calls and administrative work. You could become a receptionist at a hotel, car dealership or any other place that needs reception work.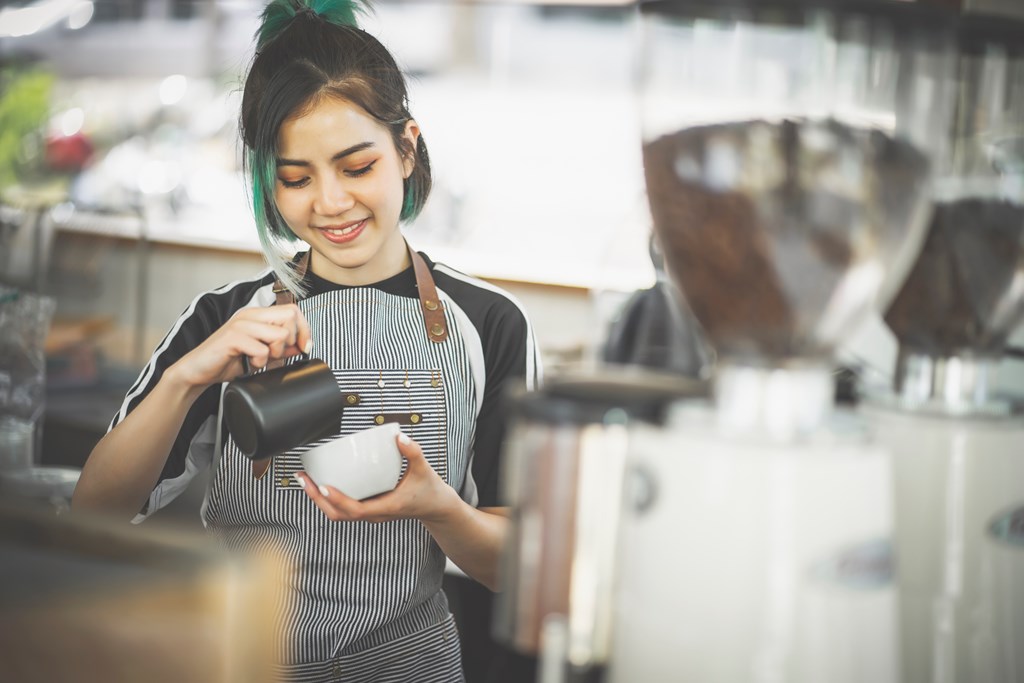 10. Barista
Local coffee shops and bigger coffee chains could also use extra help from college students. Become a barista to help visitors get their daily coffees. You'll learn new skills and gain great customer service experience.
11. Server
Another way to increase your customer service experience is by working as a server or hostess at a restaurant. You'll learn how to handle food and various situations with customers. The tips you receive while working are also a bonus.
12. Housekeeper
A housekeeper is a great profession for the summer because it will keep you active. If you love cleaning, join a housekeeping business. The company you join typically trains you to follow their standards for cleaning different homes within the given timeframes.
13. Museum Attendant
Whether you manage a specific section or oversee activities, working at a museum during the summer is a great way to put your knowledge to use and gain experience. You'll enjoy working in an air-conditioned building while helping people navigate the museum exhibits.
14. Warehouse Worker
Another way to stay busy is by working in a warehouse, whether you are processing and packing orders or restocking inventory. Working in a warehouse will give you plenty of experience with teamwork, time management and organization skills.
15. Dog Walker
One of the best part-time summer jobs for college students is being a neighborhood dog walker. Walking dogs during the day for your neighbors gives you plenty of time to see friends and family. You can often create your own schedule, so it's a more flexible job.
16. Nanny
You could also become a nanny for a family in your area during the summer. While the parents work, you'll care for the kids. Being a nanny is an excellent way to improve your skills while working with kids.
17. House Sitter
Another part-time summer job for college students is becoming a house sitter. Depending on the situation, you could visit or stay at people's homes while they are traveling to ensure their homes stay safe. You may be tasked with caring for their plants or bringing in the mail. House-sitting is an easy way to make extra money without doing too much.
18. Landscape Associate
Working outside during the summer is an excellent way to stay active. You could work with a landscaping company to help plant gardens and care for clients' landscapes.
19. Freelancer
Your writing, designing, coding or photography skills could help you start a freelance business. Use your skills to help businesses with marketing or social media. Freelancing is an excellent venture for college students because you can use the skills you already have to gain experience and make a name for yourself in your industry. The projects you work on while freelancing show you are responsible and a self-starter.
20. Gig Worker
If you want more flexibility during the summer while making money, pick up gig jobs through different online service platforms like TaskRabbit, Care.com, Uber, Lyft or Instacart. The amount of money you make depends on how often you pick up jobs.
Work at KOA During Your Summer Break
Consider working at KOA when you want to get a summer job between your semesters. KOA Campgrounds offer many part-time, full-time, seasonal and internship opportunities for college students. You can help campers with their campsites, answer questions and take reservations at the front desk or be part of the activity board. There are many different positions you could experience while working at any of the campgrounds throughout North America.
Learn more about the job opportunities at KOA when you sign up for an account today!
---
About the Author: Kampgrounds of America
Kampgrounds of America is the largest system of open-to-the-public campgrounds in the world, with over 500 locations across the United States and Canada. Founded in Billings, MT in 1962, KOA's family of campground brands – KOA Journey, KOA Holiday and KOA Resort – today serve more than a million camping families each year. KOA is dedicated to "connecting people to the outdoors and each other" by providing people with a variety of camping experiences and the information they need to make the most of their camping trip. Read more of their camping and travel resources by visiting KOA.com/blog.