Spring is a time for rebirth, renewal, and after a season of cozy hibernation, a rejuvenated appetite for the great outdoors. After the winter thaw, as snowmelt nourishes forests and fields, it's also a time for wildflowers to bloom anew, lending luster to trails and providing a much-needed pop of color after months of shortened days and overcast skies. Across North America, wildflowers come in many different shapes, sizes, and tints, from the bluebonnets of Texas to the lupines of Maine, and from the cactus flowers of Arizona to the poppies of California. With spring and summer in the offing, here are eight beautiful hikes to take for wildflower lovers.
Want to See the Best Wildflowers? Try these Hikes for Wildflower Lovers

1. Trail 403, Colorado
Peak: July-August
In the floral wonderland that is Colorado, where wildflowers abound in all corners of the state, nowhere does Mother Nature put on quite a show like Crested Butte. Oft deemed the wildflower capital of the state, the quaint mountain town is just as renowned for its flora as it is for its wintertime skiing and summertime hikes. For the utmost wow factor, embark on Trail 403, a route that meanders through Gunnison National Park along an arduous ascent to 12,000 feet in elevation (altogether, the trail entails about 2,000 feet of elevation gain, so come prepared). But no matter how out of breath you'll be, the views are worth the hustle, both in terms of the sweeping panoramas at its apex, but also thanks to the sea of flowers along the way — look for fields full of bluebells, yellow mule ears, larkspur, and fireweed, to name a few.

2. Bar Island, Acadia National Park
Peak: May-June
It doesn't get much more lustrous than lupins. Tall and tinted in regal hues of purple and blue, these billowing beauties are often centralized in Canadian areas like Prince Edward Island, but for lupins with a tad more terrain, Maine makes for an excellent epicenter. Bar Island in Acadia National Park, in particular, offers an easy two-mile trail that's positively bursting with lupins and surrounded by oceanic views on its jaunt though a meadow and up a panoramic hill. It's that meadow towards the middle of the hike where the flowers really erupt with color. While lupins can be seen all over the coastal park, the small island is especially rife with them, and the fact that it can only be accessed by walking out during low tide makes it all the more intriguing and remote.

3. Wasson Peak, Saguaro National Park
Peak: May
Wildflower hikes are typically regarded as woodland activities in fairy tale-esque settings with lush backdrops, but for a different kind of wildflower outing, you'll have to trek through the arid Sonoran Desert. Most of the year, Saguaro National Park and its surrounding desert landscape is largely dry and sun-scorched, marked by prickly cacti and dry earth. But late-spring, the saguaro cacti bloom with vibrant flowers on their arms, providing much-needed sustenance for birds, bees, and bats, all of which pollinate the white blossoms and produce cactus fruit. While the flowers are a fleeting occurrence (they mostly blossom at night and close by day), the large flora are distinctly visible along cactus arms and stems, with bright-yellow interior and pristine white exterior. The flowers can be seen all over the park, but one of the most striking hikes is the Wasson Peak trail in the western district of Saguaro. The eight-mile trek along King Canyon affords stunning flower views as it zigzags up the tallest peak on the western side of the park.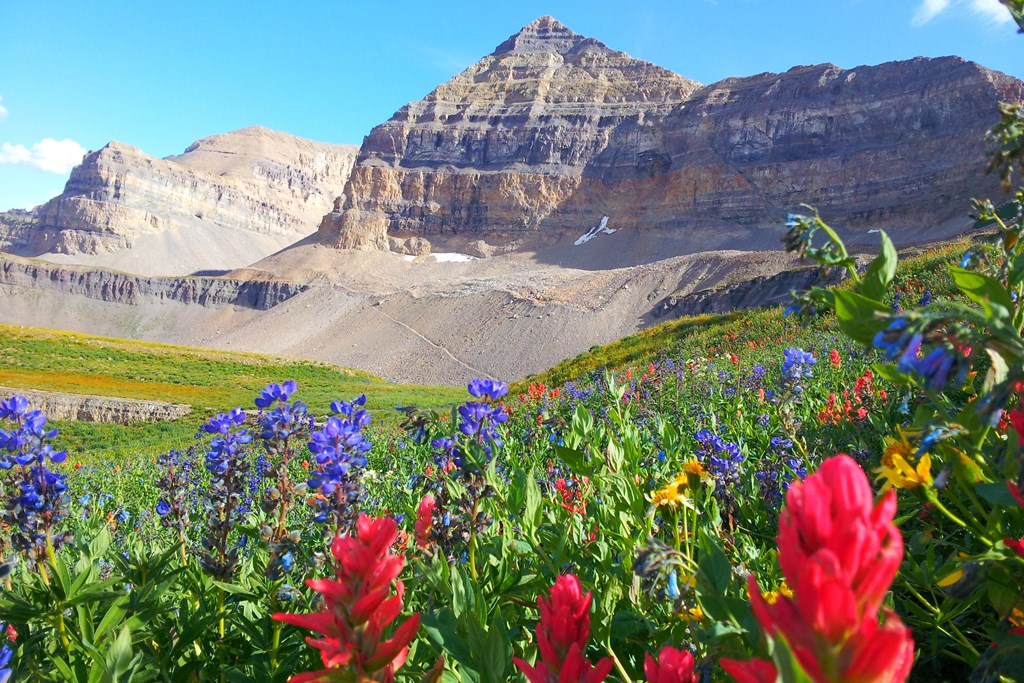 4. Timpooneke Trail, Utah
Peak: Mid-July through mid-September
Home to some of America's most revered national parks, like Zion and Arches, as well as world-class skiing destinations, there's no shortage of stunning scenery in Utah. And ever the all-seasons destination, that sentiment certainly holds true in the spring and summer, when wildflowers bloom bright in the fruitful Basin. Located about an hour south of Salt Lake City, the verdant region is home to the scenic Timpooneke Trail, an epic 15-mile outing that's geared for hardcore day trips or an overnight backpacking stint. No matter the pace, the trail will surely be illuminated by sulfur buckwheat, purple-hued larkspurs, yarrow flowers, and Indian paintbrushes that sport such a vivid orange tint they almost seem to glow.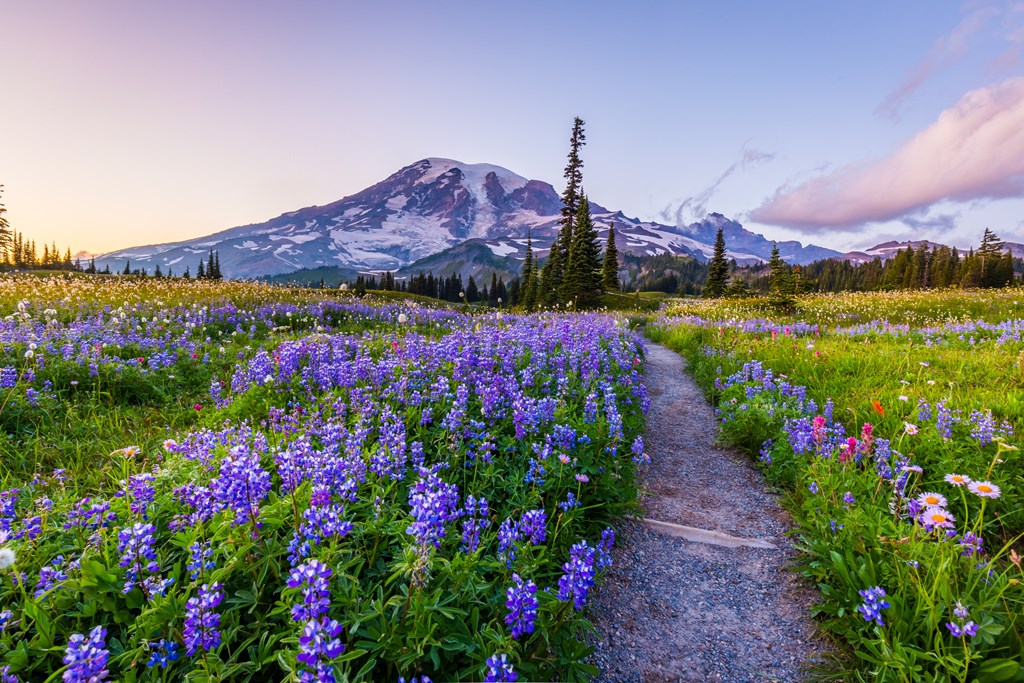 5. Skyline Trail, Mount Rainier National Park
Peak: July-August
Located in the aptly dubbed Paradise Valley section of Mount Rainier National Park, the Skyline Trail is a mecca of flower-filled hikes, featuring a whole network of meandering routes that crisscross the lush valley on the south side of the namesake mountain. The main trail, however, is a 5.5-mile loop excursion that ascends a total of 1,700 feet, crossing alpine meadows, waterfalls, and the Nisqually Glacier along the way. Said meadows look like a veritable artist's palette, strewn with scarlet paintbrushes, lupins, mountain heather, and cascade aster — all with views of Mount St. Helens and Mount Adams looming in the background.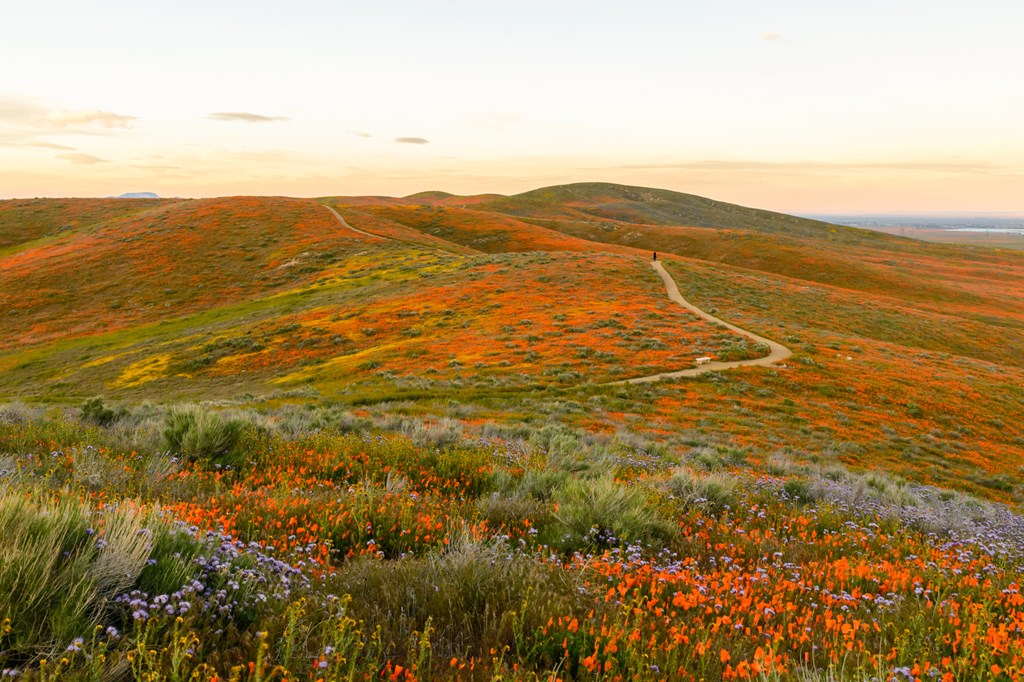 6. Poppy Trail, Antelope Valley, California
Peak: February through late-April
Among the most famed flower blooms in the nation, the annual California poppies that burst forth every spring in California's Antelope Valley are well worth a spot on any floral bucket list. The area is coveted terrain for scenic drives, but those looking to slow down and get a closer glimpse at these bright-yellow beauties need to hoof it on foot on the two-mile Poppy Trail. The valley is home to eight miles worth of trails, but the namesake Poppy option is not only easy but positively erupting with color. Along the way, hikers can marvel at fields of poppies, along with lupins, keel fruit, fiddlenecks, and red maids. Keep in mind, for the safety and protection of the flowers, it's crucial to stay on designated trails, so as to prevent damage to the beautiful plants.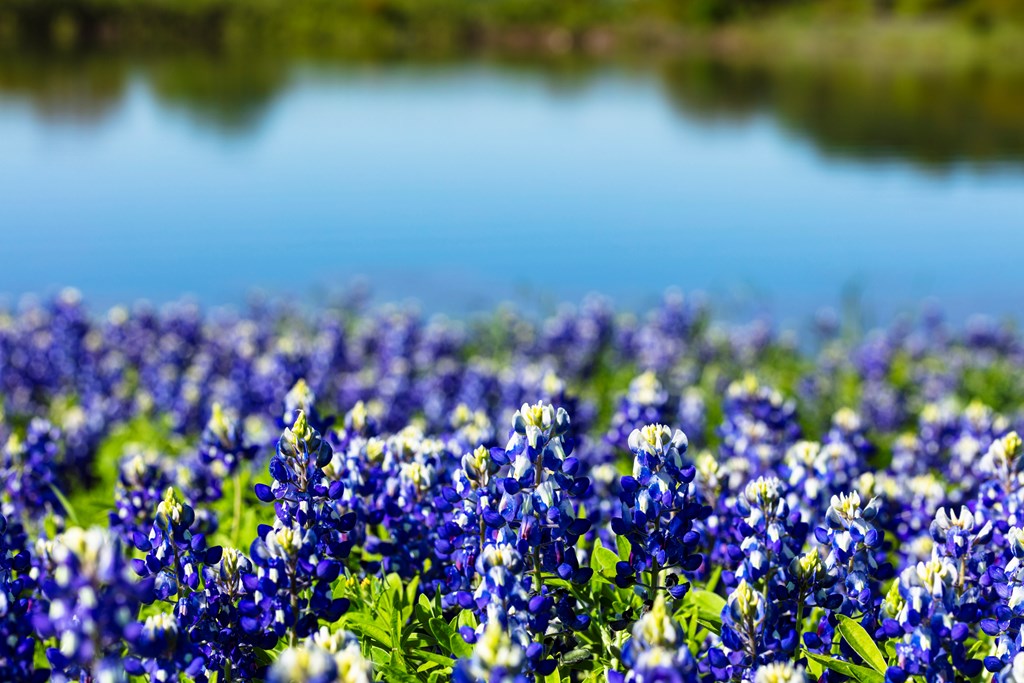 7. Pedernales Falls State Park, Texas
Peak: April
Texas bluebonnets are a rite of passage for any wildflower lover, and nowhere do these crimson gems bloom in full force like Texas Hill Country. Marked by rolling hills, meandering rives, and pastoral farmland between Austin and San Antonio, the colorful springtime flowers come to life throughout the fertile region, easily viewed along scenic drives or at botanical destinations like the Lady Bird Johnson Wildflower Center. For a more intimate, quiet experience with these fan-favorite flowers, stop for a hike at Pedernales Falls State Park, a family-friendly locale teeming with rivers, gentle waterfalls, rocky canyons, and yes, bright bluebonnets aplenty.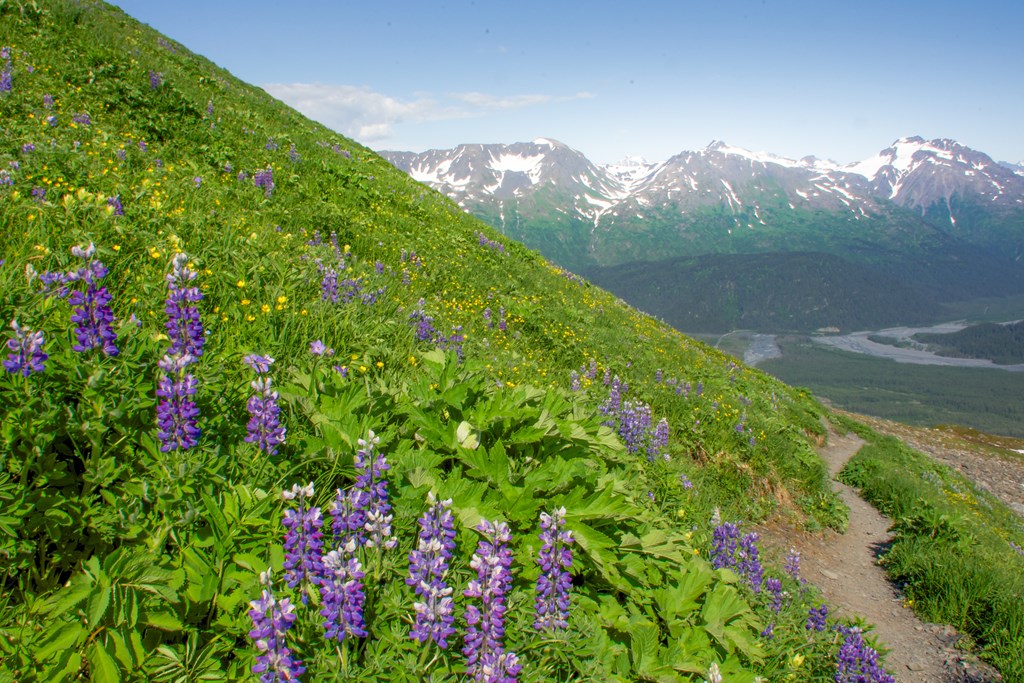 8. Harding Icefield Trail, Alaska
Peak: mid-June through August
The stereotypically frigid confines of The Last Frontier might conjure mental images of glaciers, icebergs, and frozen tundra, but wildflowers are just as abundant — during particular times of the year. From late-spring through mid-summer, the region that houses Kenai Fjords National Park turns its ample snowmelt into an all-natural bouquet of mountain heather, goatsbeard, anemones, moss campion, and much more. It's all best seen on the Harding Icefield Trail, an intense eight-miler that traverses forest floors before rising over an expansive icefield. Along the way, vivid fireweed casts a glow along the trail edge, providing a gorgeous contrast to the tints of deep-green and rock.
---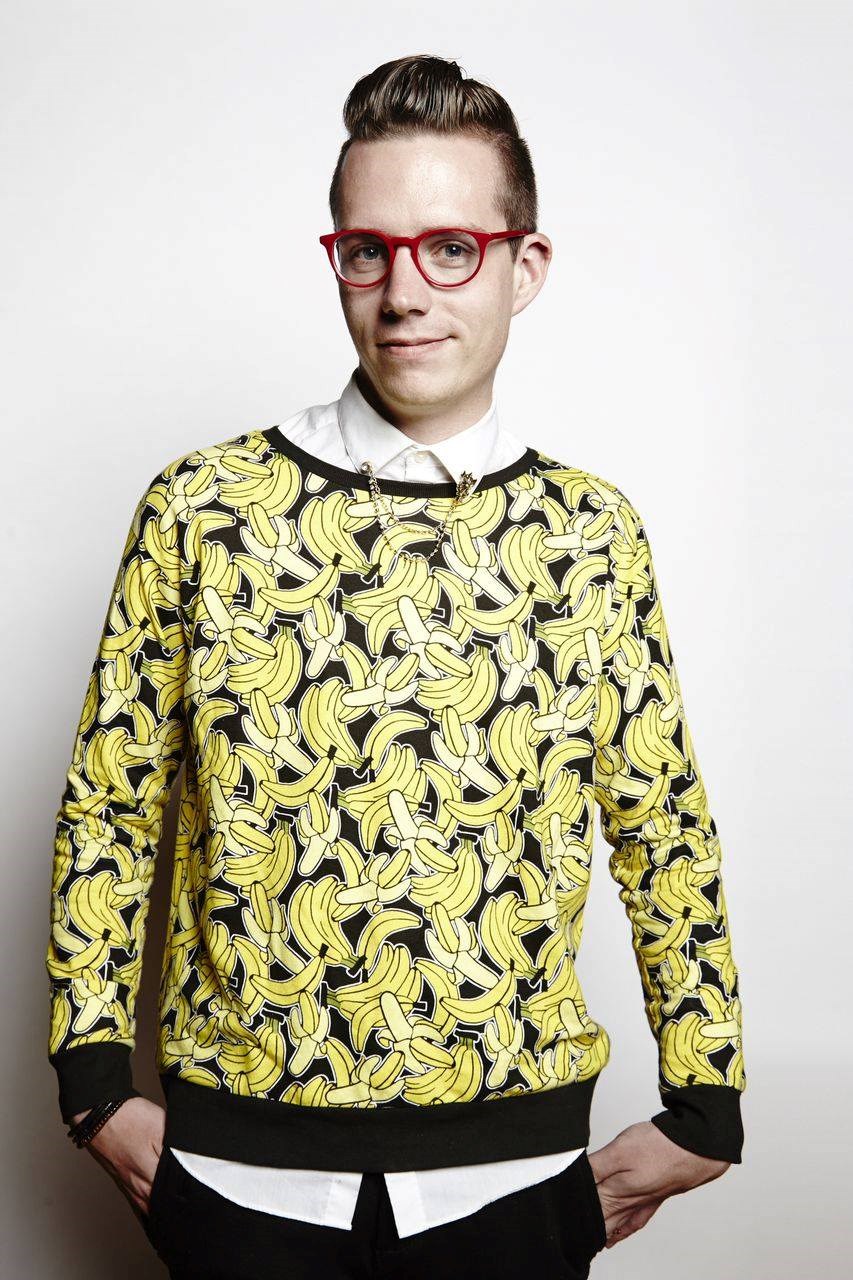 Born and raised in New Hampshire, Matt Kirouac grew up with a love for camping and the outdoors. Though he's lived in Chicago since 2006, he's always on the lookout for new adventures. He writes about travel and food for outlets like TripExpert, Money Inc, Upventur, DiningOut, Food Fanatics magazine, Plate Magazine and Zagat, and he currently serves as Chicago editor for What Should We Do?! He's the author of The Hunt Guides: Chicago (2016) and Unique Eats & Eateries of Chicago (2017).