Best Canadian Road Trips
Road trips are the perfect way to explore a country, whether you are a native or visiting. Consider driving and camping across Canada when you want to find your next adventure. Canada's roads are perfect for exploring awe-inspiring geological features in the mountains, acres of lush forests and quiet island country communities.
Get ready to create epic memories and adventures as you explore Canada and experience what each province offers.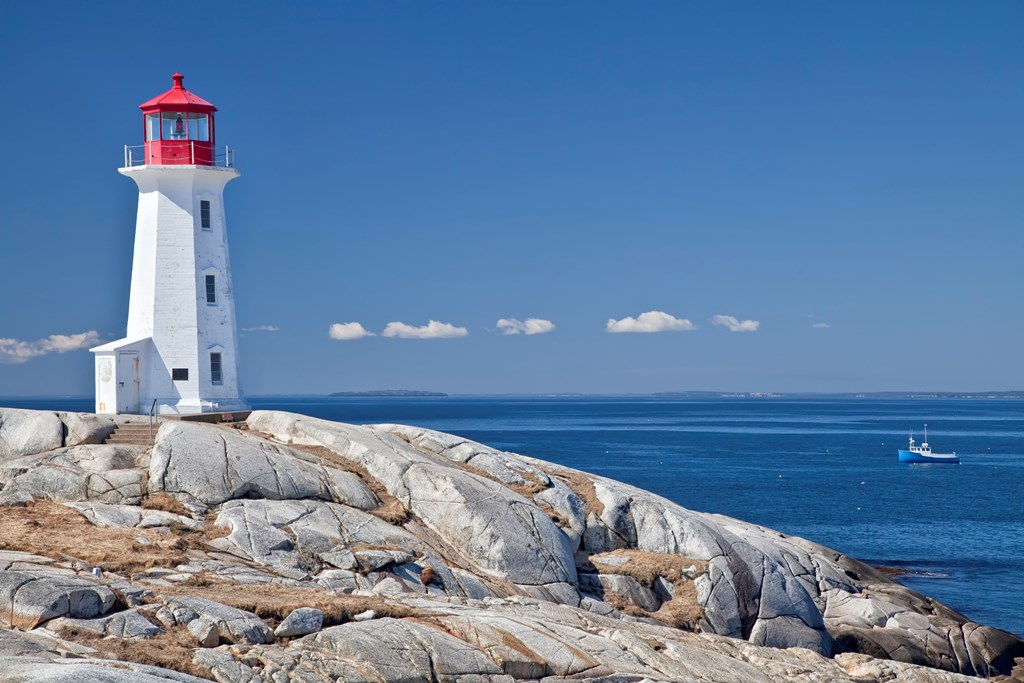 5 Unique Road Trips in Canada
Take in Canada's beauty while you travel throughout the country with friends and family. Whether you want to hike through forests and mountains or see new sites in bustling cities, there is a road trip for you. Spend a few weeks visiting each major province while road-tripping from east to west Canada, or take a three-day weekend to travel through one or two regions. You could also drive the Trans-Canada Highway, which goes through every Canadian province.
Here are five Canadian road trip ideas for you and your friends or family to enjoy.
1. The Canadian Maritimes
If you love the ocean, spending time in quaint villages or want to feel like you are in a movie, visiting Canada's Maritime provinces is for you. Prince Edward Island, Nova Scotia and New Brunswick make up the Maritimes. Each province offers beautiful sights and experiences for you and your friends or family to enjoy:
Prince Edward Island: Prince Edward Island is an island and Canada's smallest province. You can access it by crossing the Confederation Bridge from New Brunswick or taking a ferry from Nova Scotia. For a trip to the past, drive southeast to visit Victoria-by-the-Sea, an idyllic 1800s-era village with Victorian cottages and a historic lighthouse. If you love the "Anne of Green Gables" book series, you could travel northwest to see the Green Gables Heritage Place, the farm and house that inspired the book series' setting.
New Brunswick: New Brunswick is right between Quebec and Maine, and it is one of the best places to go whale watching. Take in the ocean when you drive along the Gulf of Saint Lawrence or visit the Bay of Fundy, where the daily tides can reach over 50 feet. You can also indulge in decadent, locally caught seafood like lobster, snow crab, oysters and more across the province.
Nova Scotia: Nova Scotia is another province that values water. During your road trip around the peninsula, you can take a scenic cruise to view the beautiful coastline or go whale watching. If you want to stay on land, you can drive the 186-mile Cabot Trail around the eastern and western coastlines.
You can easily spend a week or two traveling through each province. Whether you plan a road trip for a few days or weeks, you can experience Canadian camping along the way. Kampgrounds of America has many campgrounds throughout the Canadian provinces that you can stop at during your road trip.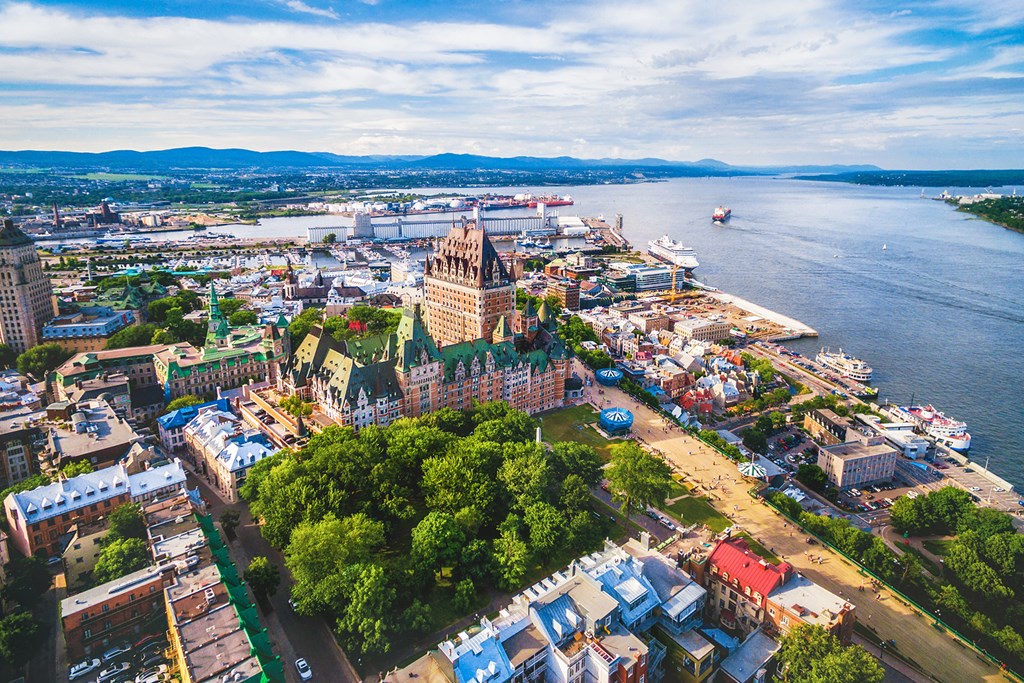 2. Quebec
Once you have explored Canada's smallest province, go on a road trip through one of Canada's largest provinces, Quebec. The region's most popular attractions are in the southern part of the province, making it an excellent destination for Canadian and U.S. car campers or RVers who want to stay a little closer to home. As you road trip through Quebec, take some time to brush up on your French since it is the primary language in the province, though many people also speak English.
Visit The Fur Trade at Lachine National Historic Site to learn more about the fur trade, a pivotal part of Canada's history. While traveling further west into the province, you could visit Montreal's Espace Pour La Vie (A Space For Life), a giant biodome with various environments and animals. Although driving with minimal stops can get you through the Quebec province within 24 hours, you can spend multiple days visiting all the different attractions in the region.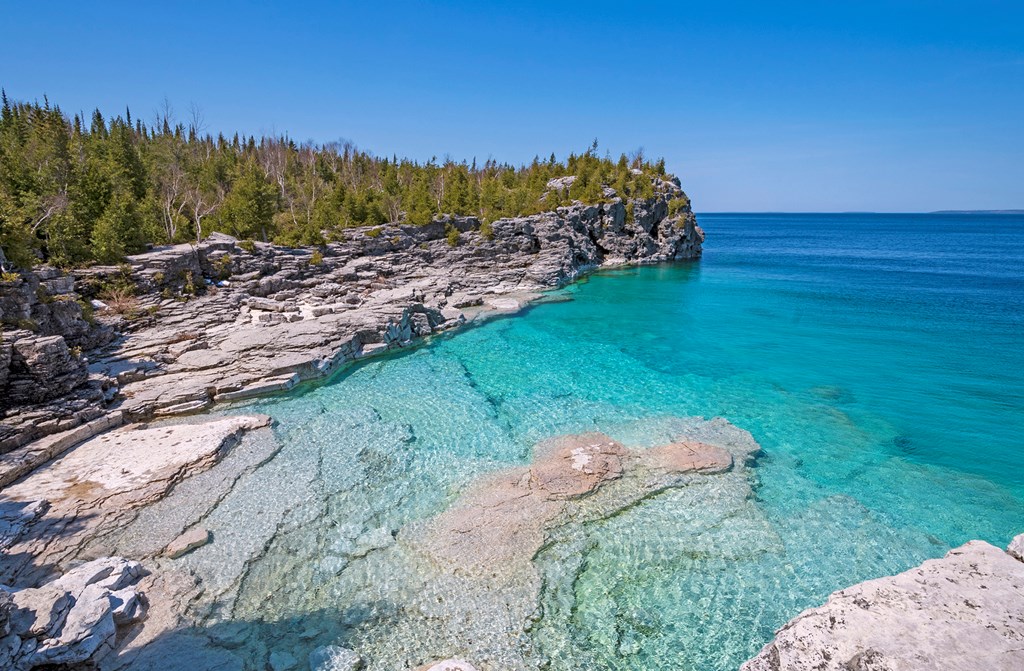 3. Ontario
Ontario is another large province you can visit during your Canada cross-country road trip. You can drive the Trans-Canada Highway (HWY 17) to visit Ottawa, Canada's capital city, and the surrounding areas. Like the Maritimes, Ontario is well known for various water attractions, having 250,000 lakes and more than 6,200 miles of rivers. If you enjoy thrilling water adventures, set aside a day to go whitewater rafting on the Ottawa River.
Ontario also has several beaches you can lounge on, like Wasaga Beach on Lake Huron. If you are from the U.S., traveling through Ontario allows you to visit Niagara Falls from the Canadian side.
Staying refreshed and awake is vital to keeping your road trip safe. Throughout your journey, you can rest at different KOA locations. In Ontario alone, you will find more than a dozen KOA Campgrounds to stay at during your Canada camping trip. You could stay at campgrounds near Ottawa, then continue traveling west to Sturgeon Falls, Sault Ste. Marie and beyond.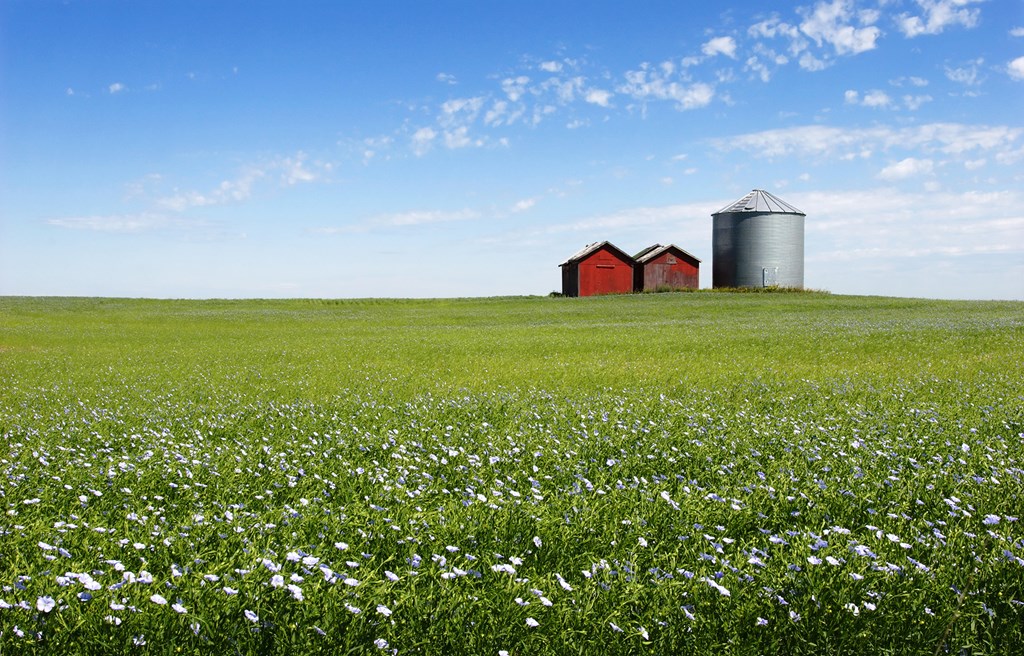 4. Manitoba and Saskatchewan
Embark on unexpected adventures when you road trip through Manitoba and Saskatchewan, Canada's prairie provinces. The two regions alleviate the hustle and bustle of cosmopolitan cities you may encounter in other provinces. You and your family can continue traveling on the Trans-Canada Highway from Ontario to Manitoba and Saskatchewan.
Stop in Winnipeg, Manitoba, to take a tour of the Royal Canadian Mint and pick up some special one- and two-dollar coins, better known as the Loonie and Toonie. You could also get outdoors by taking a leisurely stroll through the Assiniboine Park Zoo or FortWhyte Alive.
Continue west down the Trans-Canada Highway to arrive in the province of Saskatchewan. Visit the capital Regina on your trip across the prairie to explore museums and watch new cadets at the Royal Canadian Mounted Police Academy and Heritage Centre strut their stuff during the weekday parades.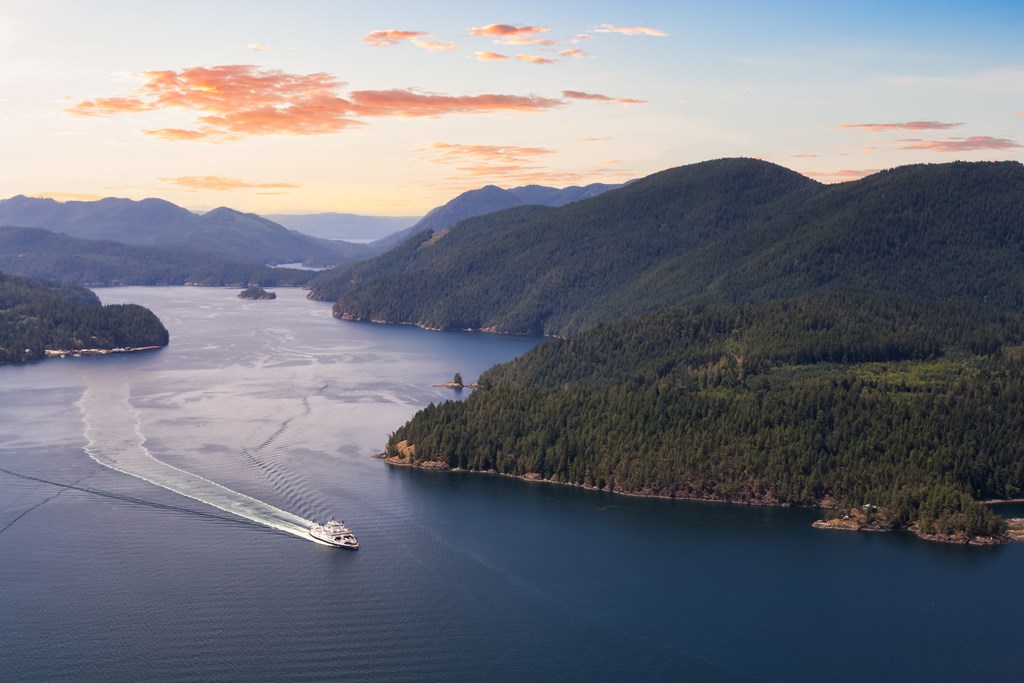 5. Alberta and British Columbia
Alberta and British Columbia are the last stops on your east to west Canada journey. Your trek west along the Trans-Canada Highway lets you experience stunning views of rock formations, lakes, mountains and forests.
In Alberta, visit Banff National Park or Jasper National Park to experience the beauty of the Canadian Rockies. You can also indulge in your love for dinosaurs and Jurassic Park while visiting the Royal Tyrell Museum of Paleontology. Alberta has much to offer for nature-loving campers.
Once you finish exploring Alberta, you can finish your Canadian road trip in British Columbia. Spend a day visiting The Enchanted Forest in Revelstoke, where nursery rhymes and fairytales come to life. The attraction is perfect for kids and adults who enjoy a little magic in their lives.
Do the hot spring hop if you want to end your trip with a relaxing soak. You can find natural and wild hot springs along the Columbia River or enjoy tamed ones at Radium Hot Springs.
Road Trip Through Canada With KOA
Your road trip through Canada will give you the experience of a lifetime. Whether you drive through every province or visit them independently, you and your family will have plenty to see and do. Throughout your trip, ensure you are recuperating and getting enough rest by camping at a KOA Campground. There are multiple campgrounds located throughout Canada.
Start planning your Canadian road trip by finding a KOA Campground to stay at today.
---
About the Author: Kampgrounds of America
Kampgrounds of America is the largest system of open-to-the-public campgrounds in the world, with over 500 locations across the United States and Canada. Founded in Billings, MT in 1962, KOA's family of campground brands – KOA Journey, KOA Holiday and KOA Resort – today serve more than a million camping families each year. KOA is dedicated to "connecting people to the outdoors and each other" by providing people with a variety of camping experiences and the information they need to make the most of their camping trip. Read more of their camping and travel resources by visiting KOA.com/blog.
---