Our Picks for the Best Canadian Road Trips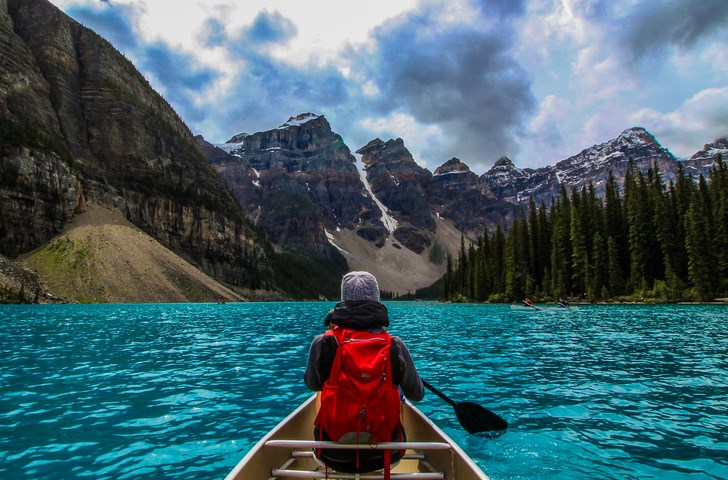 Canada is a country marked by stunning landscapes and unique culture. Here are our picks for road trips you just have to take.
Whether you're a Canadian native or have never experienced America's neighbor to the north, these road trip suggestions offer a vast array of things to see and do. The fact is, one of these fun road trips highlighting Canada's southern provinces, will definitely not leave you wishing you'd seen more. So take a look at these fun trips and get planning!
Thinking of traveling to Canada for the first time with your RV? Here's everything you need to know.

Alberta & British Columbia
Travel 850 miles of the Trans-Canada highway between the eastern boarder of Alberta and the Pacific ocean to explore sweeping vistas, cultural treasures and a host of wildlife. Beginning with a paleontology-fueled adventure near Calgary, you'll be wowed as you wonder through Banff and Jasper national parks as you trek toward the ocean. This is a classic Canadian road trip you'll definitely want to take.
---

The Canadian Maritimes
From the dramatic tides of the Bay of Fundy to the fresh lobster feasts, Atlantic Canada offers expansive fun in a compact territory. Quaint fishing villages so colorful they look like real-life postcards. Miles of deserted beaches made for strolling, and winding two-lane roads with sweeping views of the deep-blue sea beyond. Throw in a mind-boggling body of water with the world's highest tides and you have one of the most unforgettable destinations in North America.
---
Ontario
When you think of Ontario, you may have a hard time wrapping your head around Canada's second-largest province. Well, let us give you a simple visual that we believe puts it in perspective rather nicely: Picture Ontario as a natural water park twice the size of Texas.
Of course there's more to Canada's most populous province than water. Cosmopolitan cities, charming small towns and fascinating cultural attractions are just a few of the distinctly drier vacation possibilities that come to mind.
---
Quebec
Extending north from Maine and Vermont on the US border all the way to Hudson Bay Quebec is, in fact, Canada's largest province in terms of land area. Explore some of our favorite sites in the southern reaches of this French-speaking province – making this an ideal trip for Canadians and Americans alike – from quaint cities to historical sites.
---
Saskatchewan & Manitoba
Canada's prairie provinces offer unexpected adventure for road trippers. From touring the Royal Canadian Mint in Winnipeg to picking your own fruit to visiting the world's largest Coca Cola can, a trip through this part of Canada is full of unexpected delights.
---