This red, white & blue dessert is perfect for Fourth of July – or any other day of the year!
Ingredients
1 quart strawberries, sliced
1 pint blueberries
1 pint raspberries
1/4 cup sugar
1/4 cup lemon juice
1 (8oz) package cream cheese, room temperature
1 (3.4oz) package instant vanilla pudding
1/4 cup powdered sugar
2 cups milk
1 cup heavy cream, whipped or 1 (8oz) tub whipped topping, thawed
1 angel food cake, cubed
Directions
Combine strawberries, sugar and lemon juice and let sit for 15 minutes.
Use a a mixer (or lots of muscle!) to stir cream cheese, vanilla pudding and powdered sugar. Slowly add milk and beat well. Whisk for two minutes longer until mixture begins to thicken. Gently fold in whipped cream or topping.
Layer pudding mixture, cake, berries and berry syrup from strawberry bowl into a large glass trifel dish or bowl, or in individual mason jars.
Makes one large trifle or 8-10 individual trifles.
---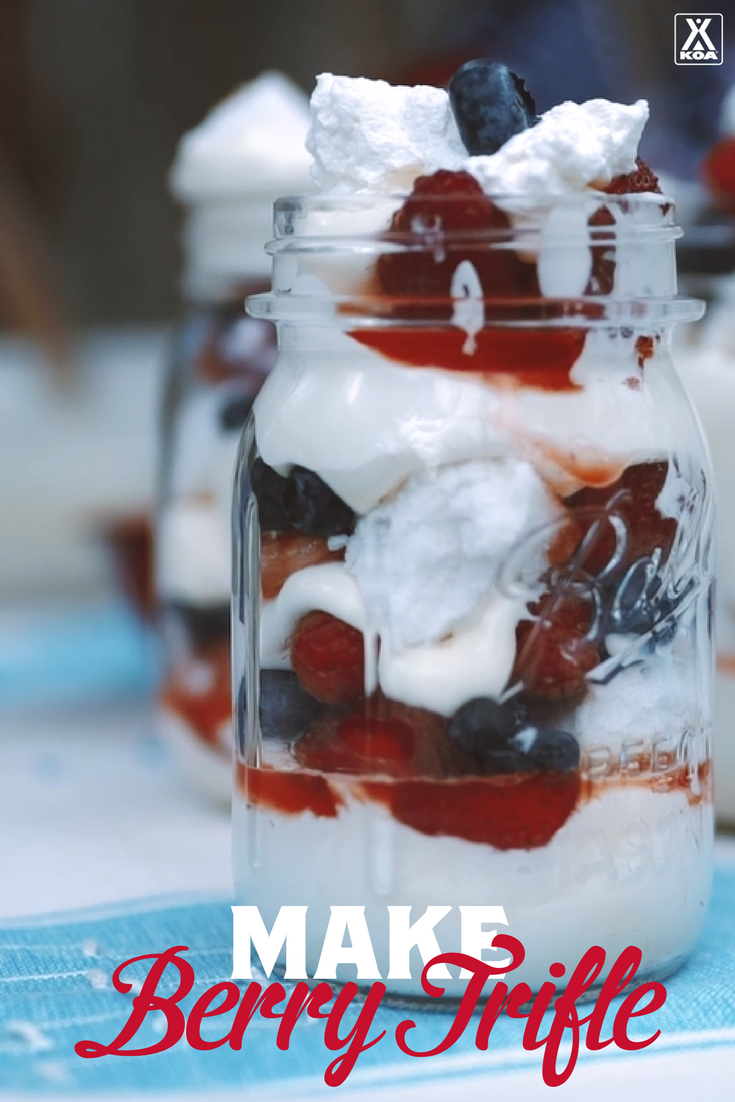 Save