The perfect recipe for fall days, our beef burgundy is sure to please.
Ingredients
1 cup bacon, diced
3lbs beef chuck roast, cubed
1 Tbsp salt
1 tsp black pepper
2 large yellow onions, sliced
6 garlic cloves, minced
1.5lb cremini mushrooms, quartered
2 cups red wine such as pinot noir or merlot
2 quarts beef broth
1 bunch fresh thyme
3 dried bay leaves
1.5lbs baby carrots
2lbs egg noodles, cooked
Fresh chopped parsley (optional)
Directions
Preheat a large dutch oven over a bed of hot coals. Add diced bacon and cook until crisp. Add beef cubes, season with salt and pepper and brown meat on all sides.
Once beef is browned, add onions, garlic and mushrooms. Continue to cook until the onions are soft. Add win and simmer uncovered for 15-20 minutes.
Add beef stock to pot with bay leaves and thyme. Bring to a simmer before adding carrots. Cover and cook over medium heat for 45 minutes, or until beef is fork tender.
For a thicker broth, simmer uncovered for an addition 10 minutes before serving to reduce. Serve over egg noodles, or mashed potatoes, and season with chopped parsley.
Serves: 8-10
---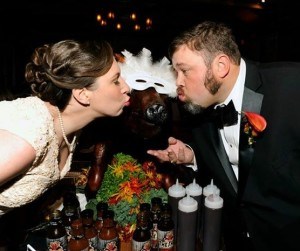 Ken and Jessica Hess are traveling the country to share their love of all things barbecue with the world. From Alabama, Ken is associate pitmaster at Big Bob Gibson BBQ and a seasoned barbecue competitor. Amassing many titles and trophies, Ken has won the World Championship of Pork four times.
---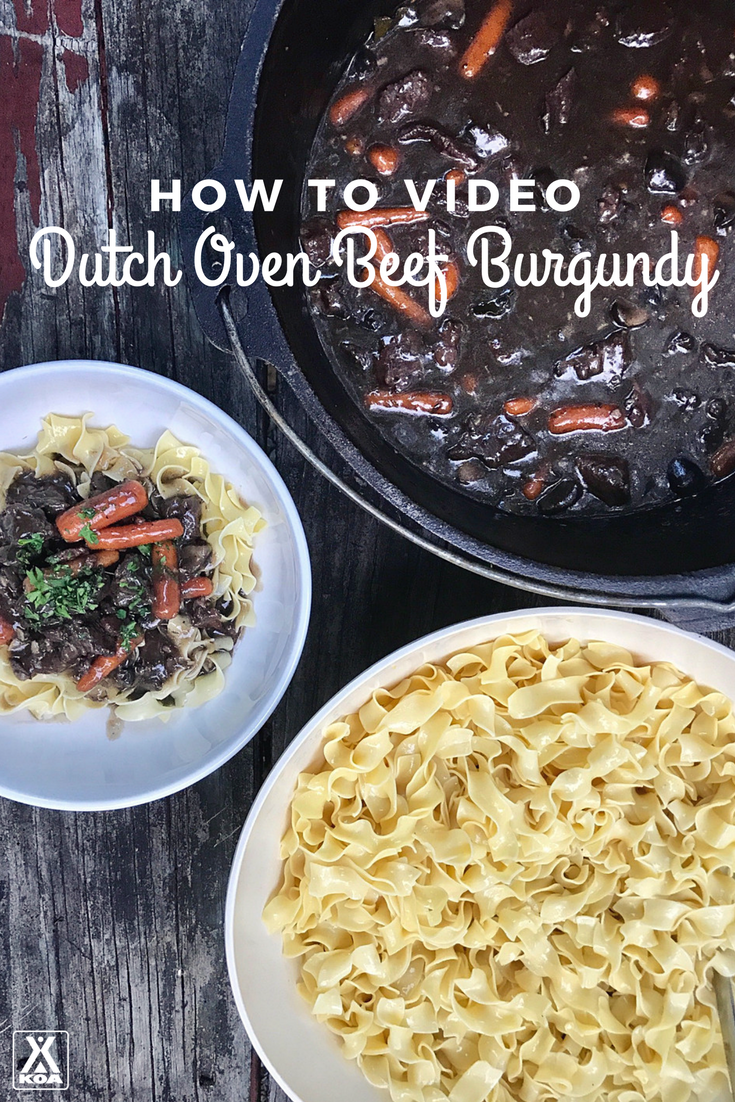 Save