These time and space saving beauty tips will keep you road tripping and camping in style.
When you're preparing for a road trip vacation, you may do your best to pack only the bare beauty essentials, but it may not work out the way you planned. Perhaps you find yourself squeezing that toiletry case shut and cramming bags into your camper or trunk no matter how much effort you made to keep it simple. Here are some tips for knowing which beauty products to bring and how to get the most out of them. Optimize your packing time and cargo space, and maintain a no-hassle beauty routine while you're at it.
Beauty Prep for the Road
Start off on the right foot by prepping your hair and skin for travel. If you're traveling all day, consider treating yourself to a break from makeup. Treat your skin to some extra hydration by bringing along a trial size of a hydrating mask or face lotion. If you do opt for makeup, pack some makeup-removing wipes in your handbag to remove cosmetics easily on the road.
When you're living out of a motorhome, showers can feel rushed thanks to cramped quarters or sub-optimal water temperatures. Before leaving, apply a moisturizing hair mask and tie your hair up in a loose knot. When you arrive and take that first shower, your hair will be extra nourished and conditioned, prolonging its beauty until the next shampoo. You may also consider tying it in a loose braid, and take it out upon your arrival to enjoy beautiful waves.
Go Mini
Traveling is a great time to use your beauty samples and trial-size products. Break out all the samples you've got hiding in the back of your bathroom drawers and cabinets and bring some of them along.
When it comes to packing, it's unrealistic to include all the typical essentials you would rely on at home, but if you opt for small sizes, you can fit more of them. Sandwich bags are handy for packing smaller sized toiletries. If you have a mini eyeshadow palette with three or four color choices, pack it and make it the star of your makeup routine. For camping trips, opt for a multi-tasking palette that contains a mirror.
Make Use of Multi-Tasking Must-Haves
In the spirit of packing light, opt for multi-tasking products that can help save both time and space. Choose only the products that will work overtime and earn their space in your camper's medicine cabinet. Here are some essentials to consider:
Dry shampoo allows you to wash your hair less frequently, which comes in handy during camping. It can also help with styling your hair, and extra bonus: It can help keep your shoes odor-free too!
Leave-in conditioner is another great way to keep your hair smoother longer, and it can also be used as shaving cream.
A cream blush can double as a lip stain.
Cream blushes with an illuminating finish can serve as a blush, highlighter, and lipstick all in one.
Cheek highlighter can double as a shimmery eye shadow to brighten the inner corners of the eyes and highlight the brow bone.
A dark eye shadow can be used as an eyeliner when applied with an eyeliner brush.
A little bit of coconut oil in a small travel-sized pot can also double as lip gloss, hair serum, makeup remover, and skin balm.
A tinted moisturizer or BB cream can moisturize and conceal flaws while also providing sun protection, which is important when you're spending so much time outdoors. They provide light coverage, allowing you to use a light dusting of translucent powder on top. Opt for a tinted moisturizer or BB cream with an SPF of 30 or higher.
Nourishing skin products, such as balms with soothing ingredients like aloe vera, cucumber extract and chamomile work great moisturizing dry skin and chapped lips, taming frizzy hair or soothing sunburns if you spent too much time by the campground pool.
Pack Tightly
If you've ever arrived at your destination to find that your belongings have shifted or products spilled inside your RV, you know how important a little prevention is. Specialty travel bottles made for bringing just the right amount of shampoos, conditioners, creams, and other beauty potions can often prevent this sort of travel conundrum. A little tape over the top of the bottle will also go a long way in preventing dreaded spills. Pack your items in a plastic bag to prevent leaks.
Packing cubes are another great option for organizing your belongings. These handy travel accessories make it easy to locate your items. Travel cubes often have mesh lining and wrap-around zippers that make them perfect for storing everything from clothing to beauty essentials. They can also prevent items from slipping around in your suitcase.
With a little planning and preparation, you can master the art of maintaining your beauty routine on the road, with space and time to spare.
---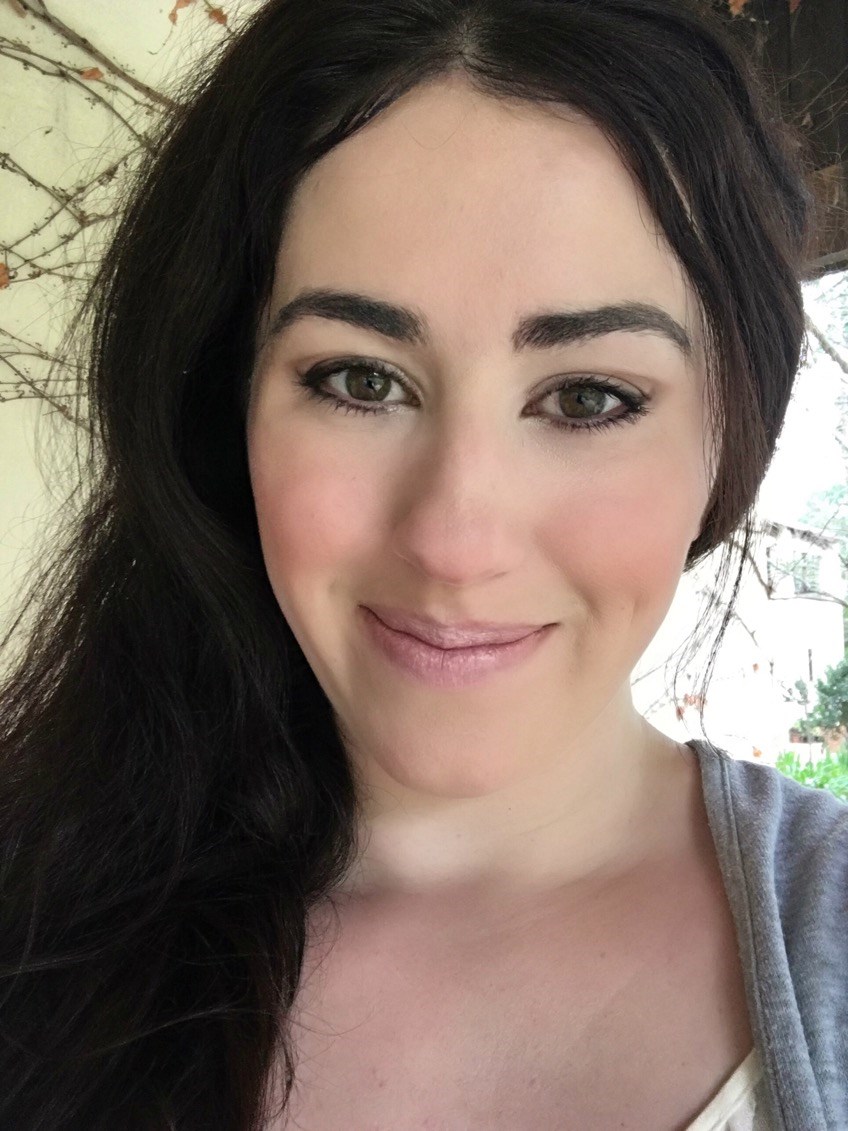 Pamela Miller is a licensed cosmetologist and esthetician and beauty blogger for Walgreens, where you can find beauty products like moisturizers in both standard and trial sizes for everyday or on-the-go use. Pamela enjoys writing to inform and inspire others to simplify their beauty routines to spend more time in the great outdoors.
---