Smoky bacon, tangy ranch, cheddar cheese and fresh onions make this cool take on a baked potato a campsite classic!
Ingredients
2 pounds small red potatoes, quartered
1 cup mayonnaise
1 cup Greek yogurt
1 (1-ounce) package ranch dressing mix
6 slices of bacon, chopped
1 cup shredded cheddar cheese
4-5 green onions, sliced
Directions
Place potatoes in a pot of cold, salted water. Bring to a boil and cook for about 15 minutes, or until potatoes are fork tender. Drain and run under cold water to cool them off.
Whisk together mayonnaise, Greek yogurt and ranch dressing mix in a small bowl. Toss with potatoes. Add bacon, cheese and green onions and toss to combine. Cover and refrigerate until serving.
Serves 6-8
---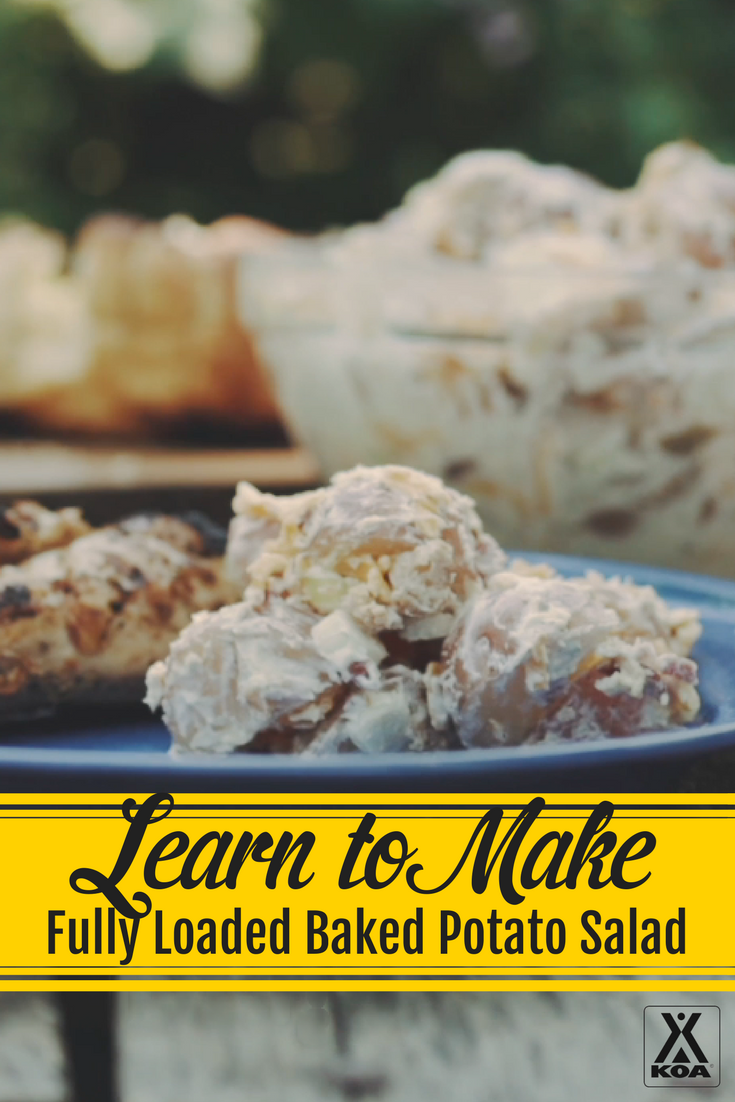 Save
Save
Save