Fall flavors combine into the perfect, easy dessert.
Whether you're looking for a last minute Thanksgiving recipe or just something a little sweet, our take on baked apples is sure to please.
Slow Cooker Baked Apples
Ingredients
4 medium apples of choice
1 cup rolled oats
3 Tbsp brown sugar
1 tsp cinnamon
1/4 tsp ginger
1/4 tsp cloves
1/3 cup chopped walnuts
4 Tbsp butter, cut
Directions
Cut the top half inch of apples. Use a spoon or melon baller to scoop out the core of each apple, leaving the bottom intact.
In a bowl, mix oats, brown sugar, cinnamon, ginger, cloves and walnuts until incorporated. Cut butter into small chunks and work into oat mixture to create crumble.
Stuff each apply with the oat and butter mixture before placing into a slow cooker in one layer. Cover and cook on high for about 2 hours, or until soft.
Once apples have softened, carefully plate and serve immediately with toppings of choice.
Extra Tip: Consider adding the removed sections of apple to the slow cooker as well prior to cooking. Sprinkle with a bit of brown sugar and butter and cook as usual. Serve alongside each apple.
---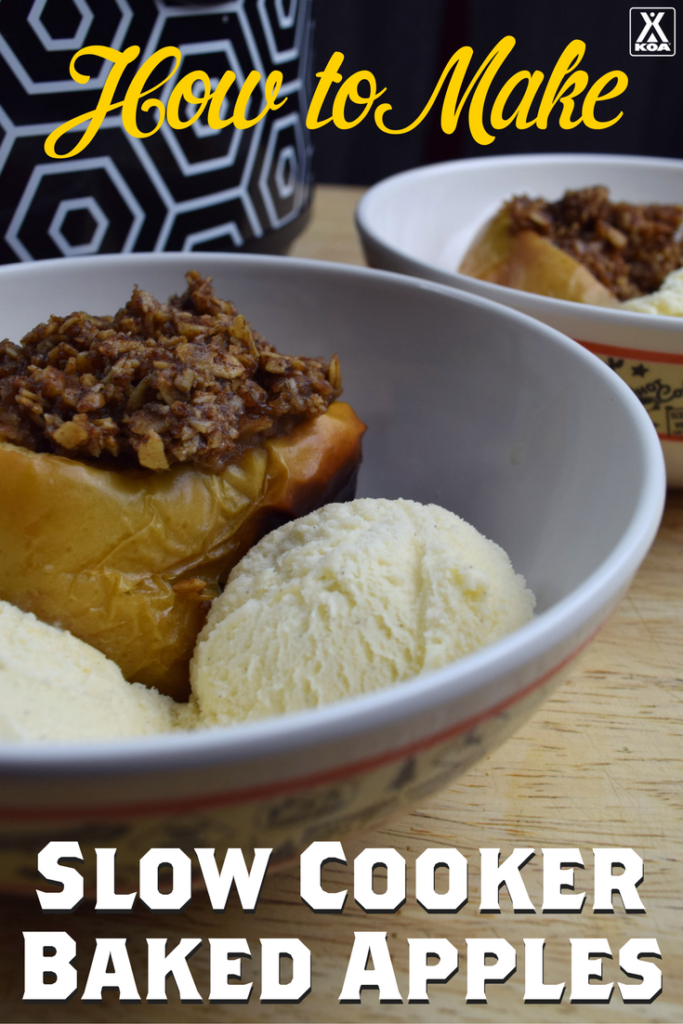 Save