The Canadian provinces of Alberta and British Columbia are like real-life television documentaries — only better.
Perhaps it's recently dawned on you that you've been spending far too much time sitting on your couch watching TV documentaries about wildlife and wild places. Well, allow us to suggest what is quite possibly the ideal antidote to all that television-induced indolence: Loading up the car or RV and heading for the Canadian provinces of Alberta and British Columbia.
That's because traveling through these two western-most provinces will put you right in the middle of the kind of action you've been watching on television. Whether your tastes lean toward watchable wildlife, cultural treasures or just broad, sweeping vistas, you'll find it all here in the 850 miles of the Trans-Canada Highway (aka: Highway 1) between the eastern border of Alberta and the Pacific Ocean.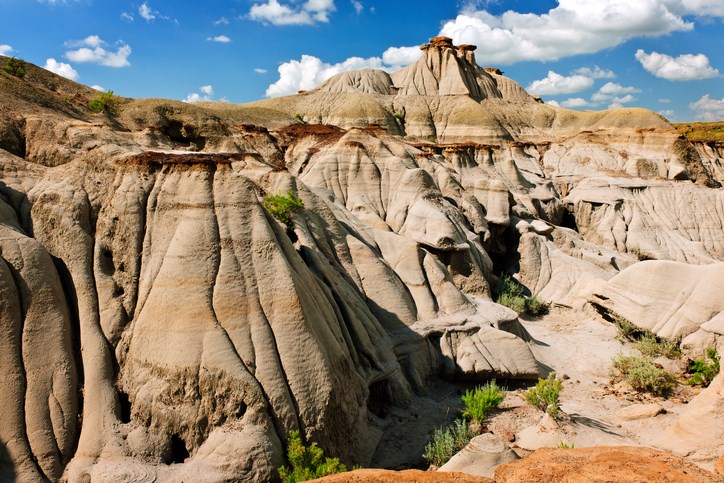 Start your explorations by indulging your Jurassic Park fantasies at the Royal Tyrell Museum of Paleontology 90 miles northeast of Calgary. There you'll find remnants of the giant lizards that once called these Alberta's badlands home. For a more hands-on experience, backtrack to nearby Dinosaur Provincial Park just off the Trans-Canada Highway near the town of Brooks, where you can join in an actual fossil dig that's unearthing dinosaur bones that have been buried for more than 70 million years.
Roughly an hour east of Calgary you can get a feel for the native peoples that once called this wide-open country home at the Blackfoot Crossing Historical Park. Inside this modern eco-friendly building overlooking the Bow River you'll find the story of the Blackfoot tribe told through artifacts, multimedia presentations, dance performances and even the architecture of the building itself. A Tipi Village on-site also offers affordable sleepovers for an authentic Plains Indian experience.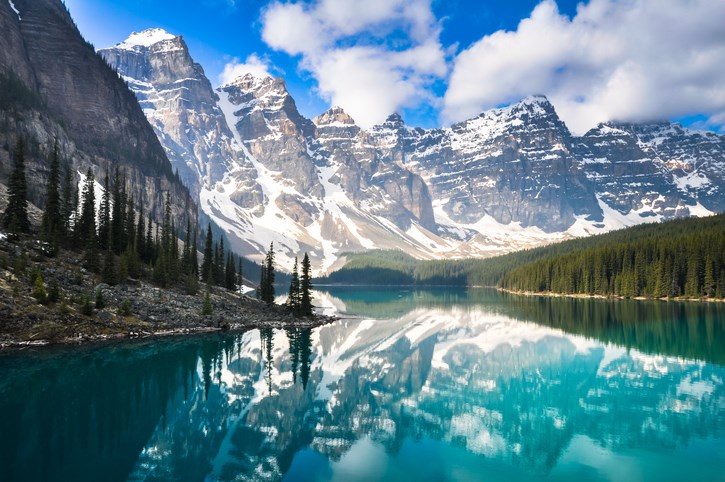 It goes without saying that you can't come this close to the spectacular Canadian Rockies without a stop at Banff National Park and Jasper National Park (remember, all Canada's national parks are offering free admission in 2017 thanks to the government's celebration of the nation's sesquicentennial). High points here include the 144-mile Icefields Parkway, which offers stunning views of jagged mountain peaks, impossibly blue lakes, the thundering waters of 80-foot Athabasca Falls and the imposing Columbia Glacier, the largest south of Alaska. The Columbia Glacier Centre offers a don't-miss experience of sightseeing tours aboard their humongous Ice Explorer buses that will deposit you onto the surface of the 1,000-foot thick Athabascsa Glacier for a frozen walkabout you won't soon forget. Use the Hinton / Jasper KOA Holiday as the perfect basecamp for your adventures.
Continue west on the Trans-Canada Highway toward the town of Revelstoke and Mount Revelstoke National Park where you'll come to the turn for the Meadows in the Sky Parkway. Though the tight switchbacks of this winding 16-mile road make it no place for trailers or larger motorhomes (there's a parking area where you can drop them just .3-mile after the turn-off), it offers you the chance to summit Mount Revelstoke simply by taking a short shuttle bus ride from the parking area at the top. Stops along the way allow you to ogle wildflower-filled meadows and walk the fern-lined boardwalk of a rare inland temperate rainforest (keep an eye out for the remarkable—if somewhat slimy— banana slugs that call the park home).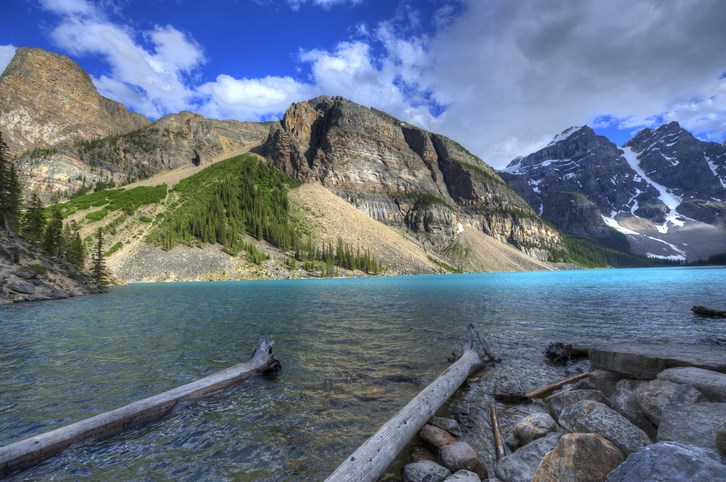 If watersports are your thing, don't miss an opportunity to stop off in Sicamous, where you can explore Shuswap and Mara Lakes by canoe, kayak or stand-up paddleboard. There's miles of hiking trails along the Eagle River, and more than a dozen area golf courses for those who prefer to do their walking chasing a little white ball around.
Further west on the Trans-Canada Highway is Wells Gray Provincial Park. Located just north of the town of Clearwater (which lies 75 miles north of Kamloops on Highway 5), This park is mostly rugged wilderness full of glacially carved valleys and high mountain lakes that make it a hiker's paradise. Even the hiking-averse can appreciate 463-foot Helmcken Falls, however, a dramatic cascade more than twice as tall as Canada's own Niagara Falls.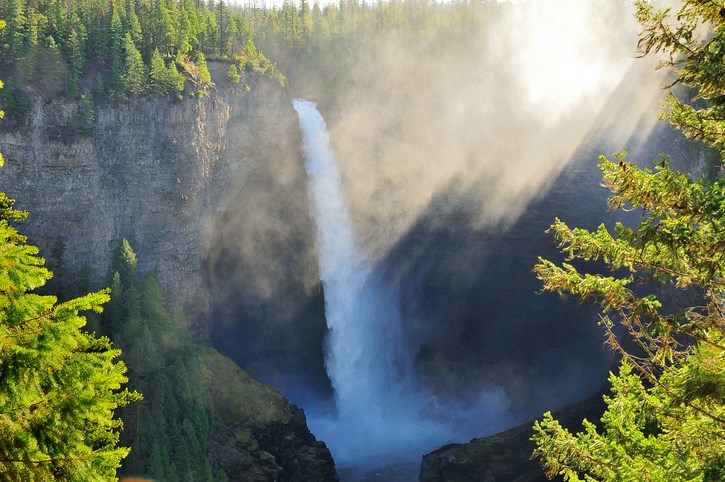 Press on westward along the Trans-Canada Highway and you'll come to Hell's Gate (trust us, it's much less ominous than it sounds). This narrow gap in Fraser River Canyon creates an impressive set of rapids that proved to be a major obstacle for prospectors during the 1857 gold rush here. To get a better view, take a ride on the enclosed gondolas of the Hell's Gate Airtram.
No matter where you choose to spend your time in Alberta and British Columbia, one thing is guaranteed: That the combination of dramatic scenery and outdoor recreation you'll find here will make all those television documentaries you've been watching pale by comparison.
Alan Rider
---