A Guide of Must-See Sites in Oklahoma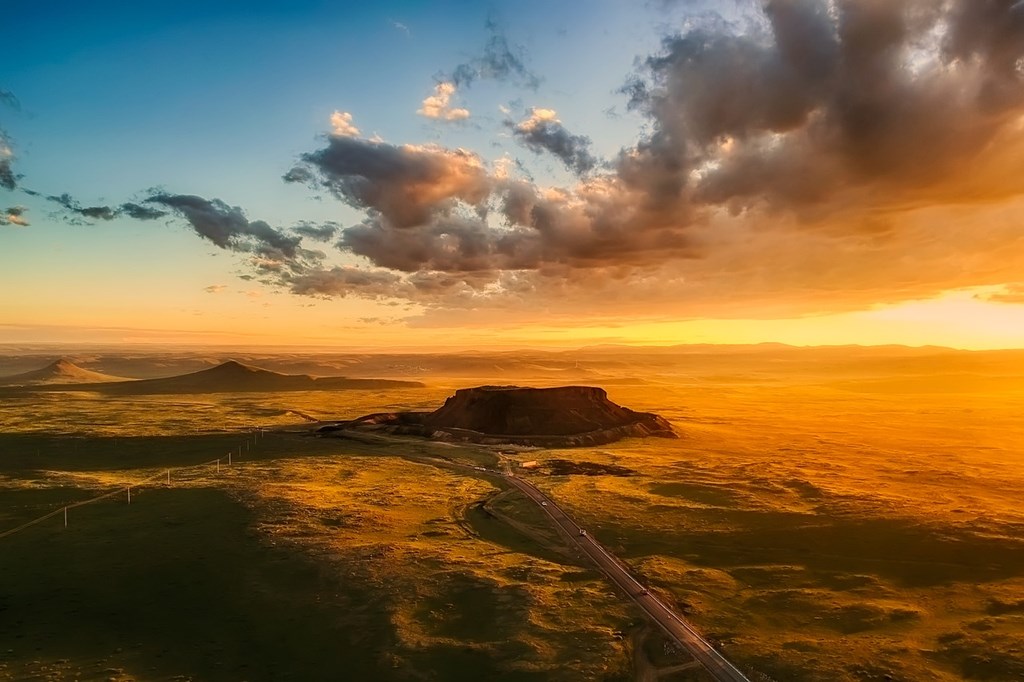 More so than almost any state, Oklahoma is often glossed over as "flyover country" — or nowadays perhaps "drive through country." One of the most underrated and misconstrued states, there's actually a lot more to this part of the country than meets the eye, with plenty of surprising things to do, see, eat, and explore. From rugged mountains (Oklahoma isn't as flat as you think!) to shimmering lakes that look downright coastal, consider this your primer to all things Oklahoma.
Things You Need to See On a Trip to Oklahoma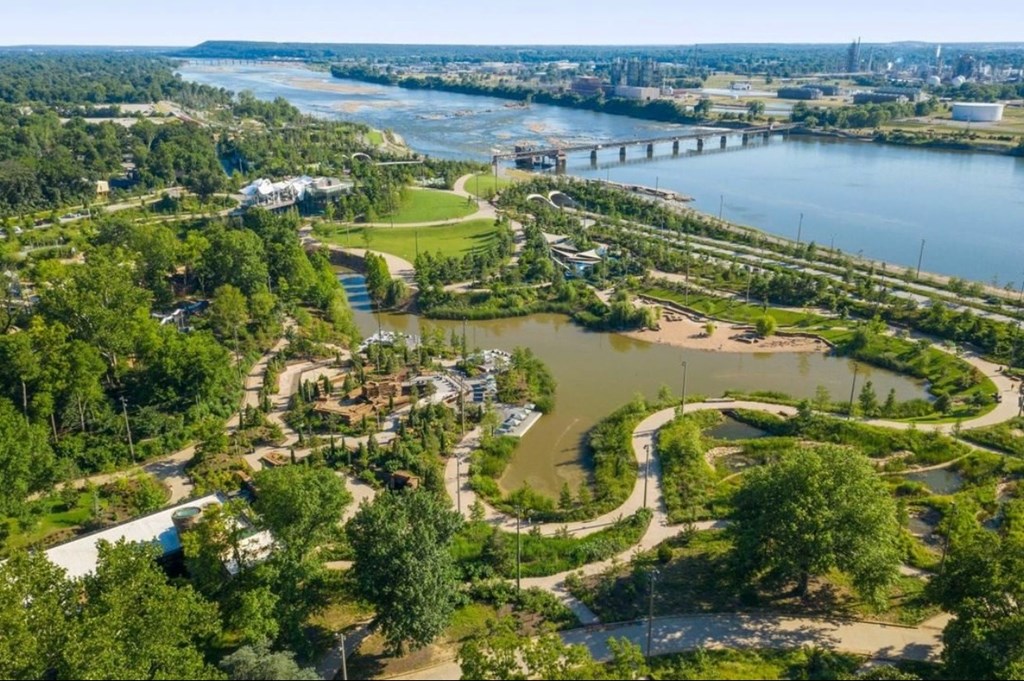 Gathering Place, Tulsa
Nestled along the meandering Arkansas River, just south of downtown Tulsa, Gathering Place is a park that utterly reinvents the wheel with what an urban green space can be. Calling it a "park" almost feels like a disservice, considering the art, architecture, dining, and outdoor activities on full display here. Officially unveiled in 2018, this game-changer of a park features a whimsical and immersive aesthetic that looks like something out of a Dr. Seuss book, with interactive spaces — from soaring playgrounds and skate parks to multiple trails and an intricately designed boathouse— sprawled across 66 acres. Great for families, kids, wholesome dates, or simply reading a book or having a picnic, Gathering Place lives up to its welcoming name with its something-for-everyone vibe.
Nearby KOAs:
Tulsa NE / Will Rogers Downs KOA Journey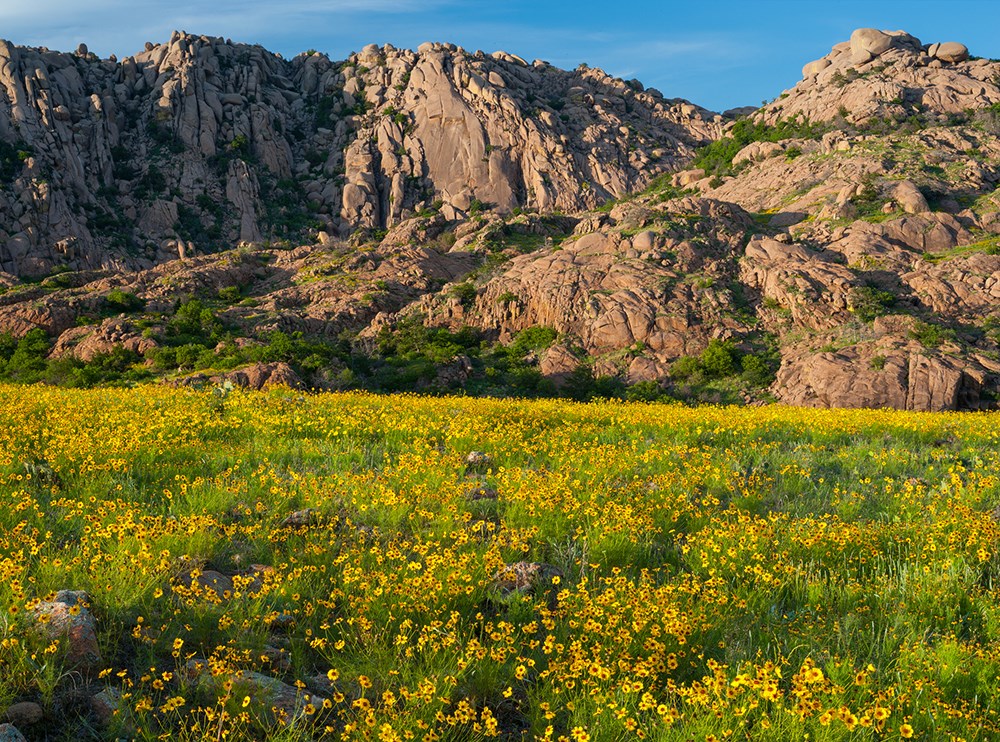 Wichita Mountains National Wildlife Refuge
For proof that Oklahoma isn't the pancake-flat plains that it's often stereotyped as, just drive southwest. A couple hours from Oklahoma City, the Wichita Mountains seem to defy logic, let alone expectations. While not quite as sky-high as neighboring states like Colorado and New Mexico, these rocky behemoths should scratch the itch for a good hike. Between forested trails lined with boulders and trafficked by occasional cattle, you'll marvel at shimmering lakes, cascading waterfalls, and surprisingly sheer canyons.
Nearby KOAs:
Burkburnett / Wichita Falls KOA Journey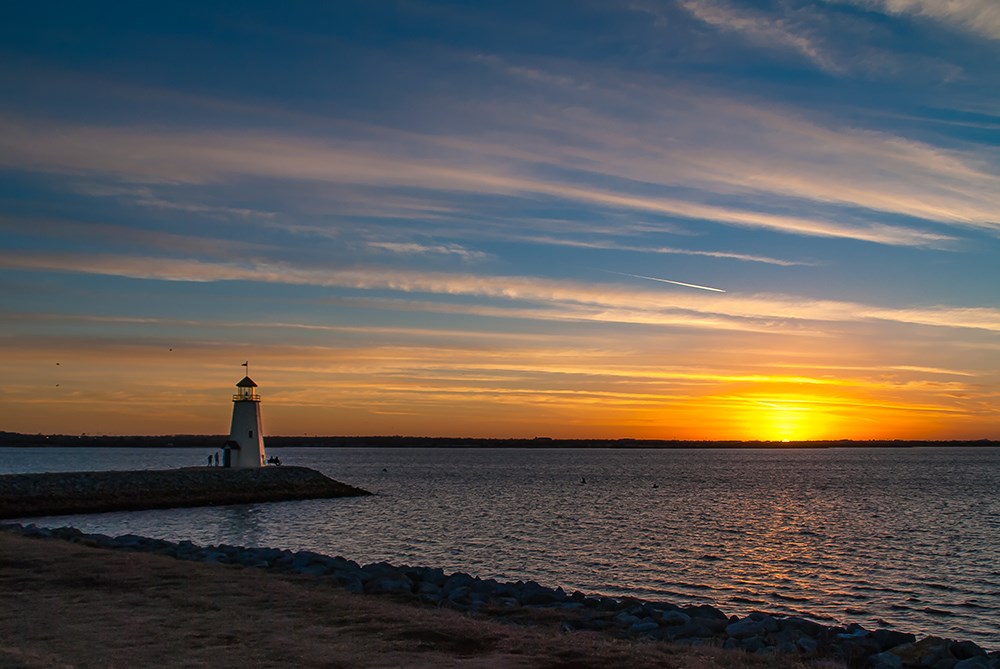 Lake Hefner, Oklahoma City
With its signature lighthouse perched on a peninsula overlooking a nearly endless sea of water, you might mistake Lake Hefner in Oklahoma City for Cape Cod. With an impressive 17 miles of shoreline, and lots of aquatic activities along the way, the lake is a haven for nature-lovers in the state's largest city. Swimming isn't permitted, but Lake Hefner is still a sought-after spot for sailing, bird-watching, running, biking, paddling, and fishing. There's also a massive golf course along the lake's southern shores, and the eastern marina boasts a handful of huge restaurants with incredible lake views, which are especially stunning at sunset.
Nearby KOAs:
Oklahoma City East KOA Holiday
Greenwood District, Tulsa
For history and culture in Oklahoma, the Greenwood District in downtown Tulsa deserves a spot at the top of the travel list. The historic enclave served as an important economic hub for Black businesses in the 20th century — so much so that the bustling area earned the nickname "Black Wall Street." Tragedy struck in 1921, when Greenwood was sieged and burned in what's come to be known as the Tulsa Race Massacre, where an entire neighborhood was destroyed and hundreds killed. Through determination and perseverance, though, surviving Black residents rebuilt and thrived, until the overturning of segregation allowed communities to disperse throughout Tulsa. Today, a visit to the Greenwood District is filled with historic landmarks and Black-owned businesses. The Greenwood History Center, Greenwood Cultural Center, and John Hope Franklin Reconciliation Park all tell the story and the legacy of Greenwood, while independent businesses run the gamut from Dragonslayer Games and Habit Boutique to Black Wall Street Gallery and Leon's Smoke Shack BBQ.
Nearby KOAs:
Tulsa NE / Will Rogers Downs KOA Journey
Restaurants and Bars
When it comes to dining in Oklahoma, it's much more than steakhouses and chicken-fried comfort food. Sure, you can get plenty of both of those things, especially at lauded icons like Cattlemen's Steakhouse in Oklahoma City, but the variety of dining and drinking destinations are sure to defy expectations. There's Nonesuch, a ritzy award-winning tasting menu restaurant in Oklahoma City's Midtown neighborhood; there's Antoinette Baking Co., a chic Tulsa bakery offering everything from peanut miso cake and butterscotch meringue pie; Eischen's Bar, a timeworn Okarche saloon where the beers are cheap and the fried chicken is crispy; 405 Brewing Co. in Norman, churning out whimsical and inventive beers like vanilla-infused blueberry smoothie beers and barrel-aged stouts infused with peppermint candy; The Saturn Room, a tropical tiki bar in Tulsa's Arts District; and Stitch, a cafe in Oklahoma City's Film Row that serves s'mores tarts, breakfast tacos, and cereal milk lattes.
Art
After recently being voted the number one city for public art and street art by USA Today readers, Oklahoma City's star continues to rise in the national arts scene — and deservedly so. Murals and outdoor installations can be found throughout the capital city, especially concentrated in areas like Bricktown, the Paseo, and the Plaza District. The latter is a booming neighborhood filled with artsy boutiques and funky restaurants, anchored by a series of alleyway murals called the Plaza Walls. Beyond the street art, which is on full display around seemingly every corner, Oklahoma City dazzles with top-tier museums like Oklahoma City Museum of Art, home to one of the most comprehensive Chihuly glass collections in the world, and stunning Oklahoma Contemporary, where modern art outfits sleek galleries within a $30 million downtown space.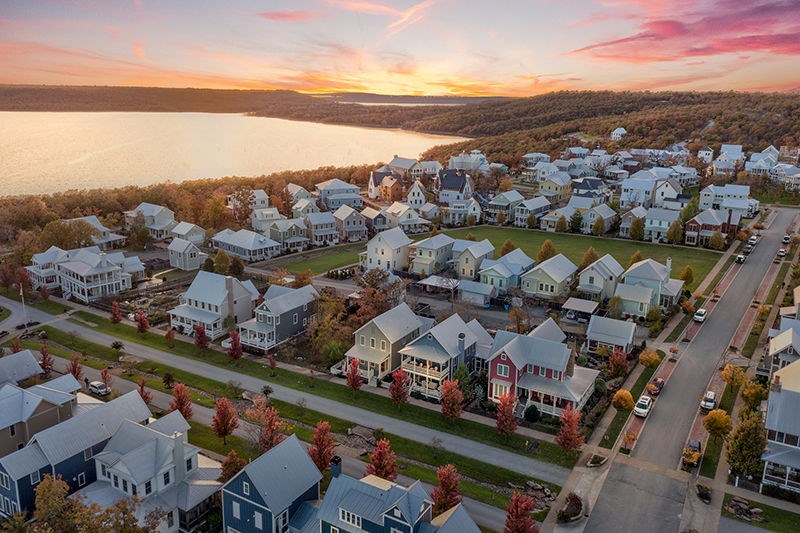 Carlton Landing
In east-central Oklahoma, on the serene shores of tree-lined Lake Eufaula, resides one of the biggest surprises in the state. Carlton Landing is a master-planned resort town with a population in the double digits, spread across pretty houses that look more like quaint beach houses from New England. It's the visionary handiwork of the same people who conceived Seaside, Florida, a town so immaculate and perfectly twee that it was used to film The Truman Show. Carlton Landing is a smaller version of that picture-perfect paradise, and visitors can partake by renting homes, swimming at the beach, boating, hiking, fishing, or participating in activities like potlucks, live music, and workshops. To eat, there's Mama Tigs Wood Fire Pizza, The Meeting House, and a food truck park.
Nearby KOAs:
Checotah / Lake Eufaula West KOA Holiday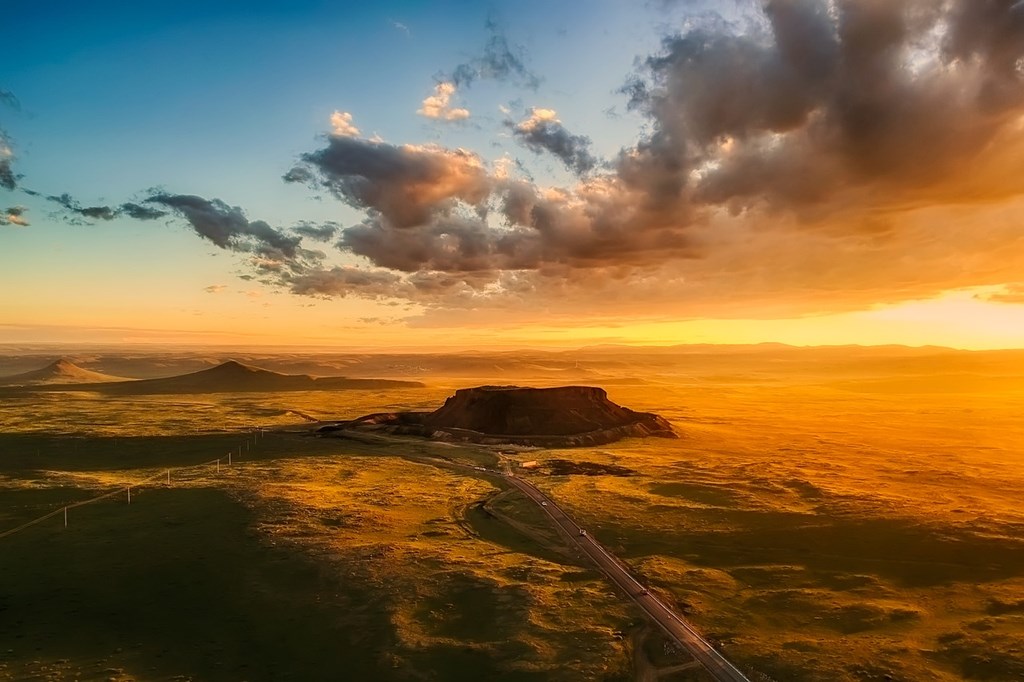 Black Mesa Summit
Clocking in at 4,973 feet of elevation, Black Mesa single-handedly disproves pre-conceived notions about Oklahoma's flatness. Located in Kenton, Oklahoma, at the western tip of the panhandle, it's the highest point in the state, with an 8.4-mile out-and-back summit trail that's sure to impress — and challenge — the most ardent hiker. Along the way, the trail traverses past juniper trees and cacti, culminating at the summit marker, which affords views of both Colorado and New Mexico.
Nearby KOAs:
Raton KOA Journey
---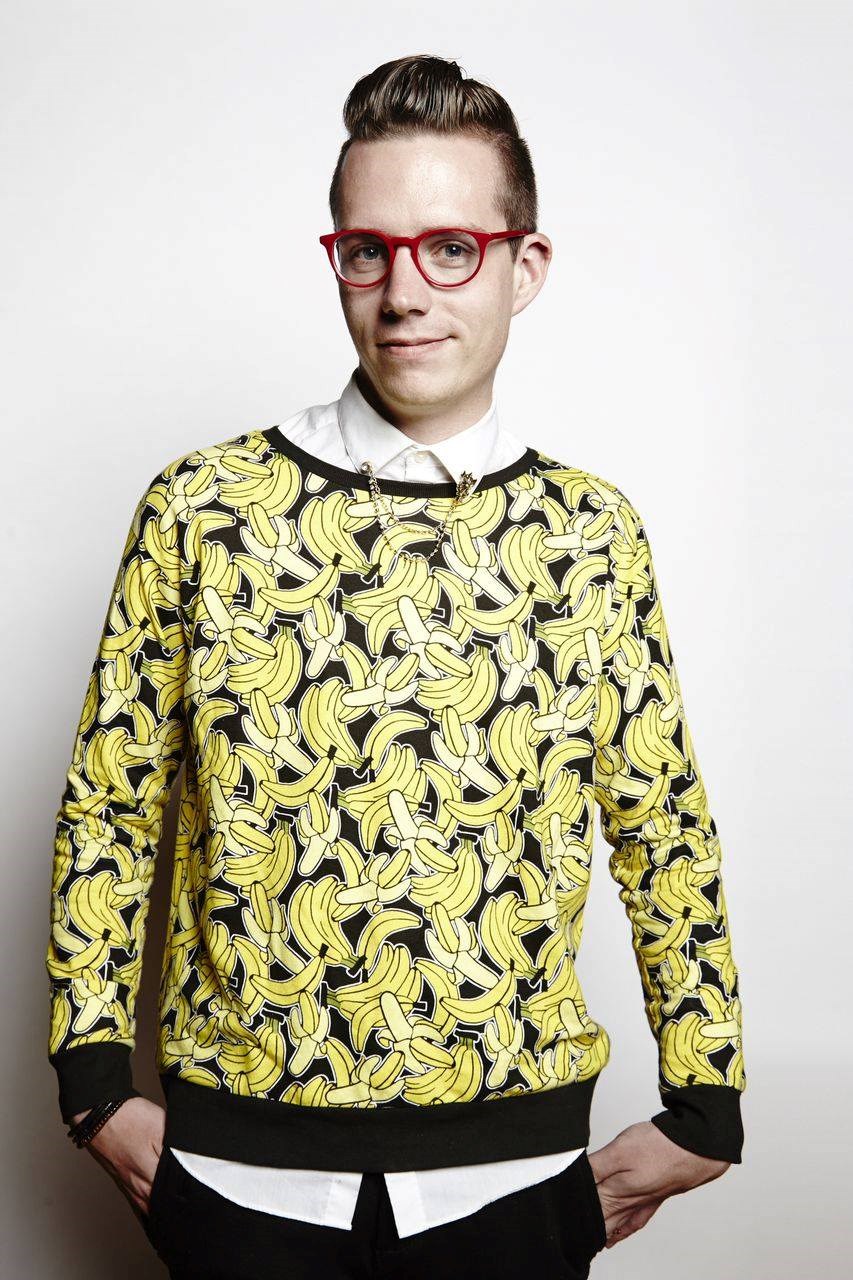 Born and raised in New Hampshire, Matt Kirouac grew up with a love for camping and the outdoors. Though he's lived in Chicago since 2006, he's always on the lookout for new adventures. He writes about travel and food for outlets like TripExpert, Money Inc, Upventur, DiningOut, Food Fanatics magazine, Plate Magazine and Zagat, and he currently serves as Chicago editor for What Should We Do?! He's the author of The Hunt Guides: Chicago (2016) and Unique Eats & Eateries of Chicago (2017).
---