Have you ever chosen to visit a destination because of its food? We certainly have.
Sometimes we choose a place because of its beautiful scenery. Sometimes we pick a destination because it's convenient. Sometimes we choose a trip because of the activities you can do there.
And sometimes, we listen to our stomachs and choose to visit a place because of its food.
Monterey County is one such place.
Though this tourist destination is mostly known for its wine and its stunning ocean views, there is some great food to be had in this area, and we are here to share it with you.
Well, not share the food with you, but rather share the information on where you need to go to get your culinary fix while in northern California.
Here are the top places to indulge in culinary creations in Monterey County, California.
Where to Eat in the Monterey County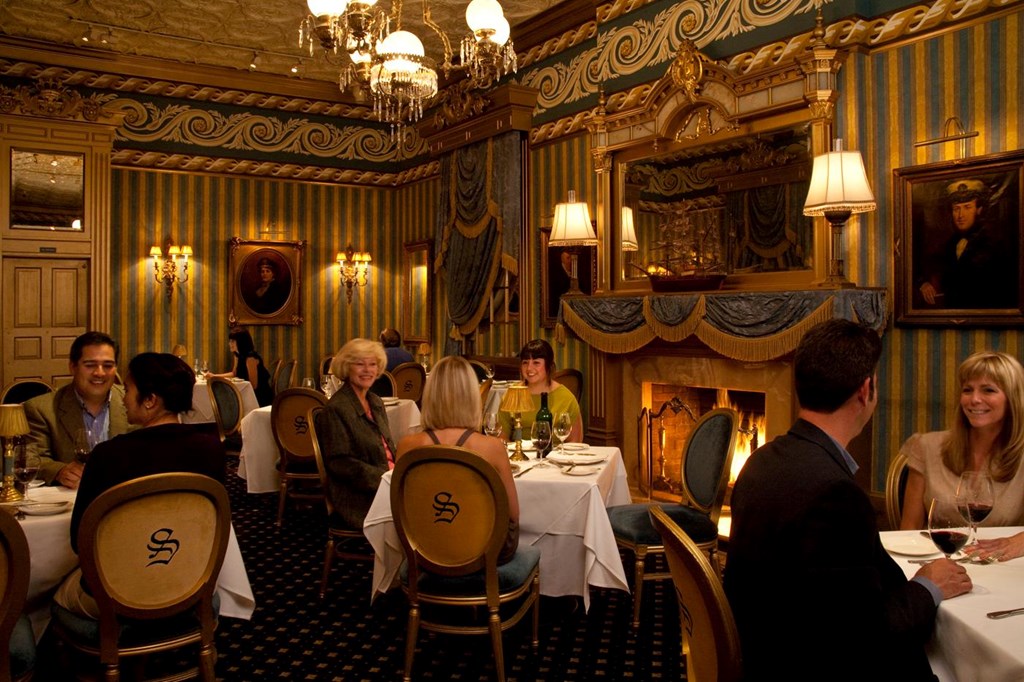 The first place that comes to mind when thinking about food in the Monterey area is The Sardine Factory. This is an elevated dining experience like no other. Step into another time and another place while being wined and dined at this eatery.
Expect top-notch seafood entrees like Maine lobster tail, ahi tuna, and other tasty and hearty meals such as filet minon, lamb rack, and more. The drinks at The Sardine Factory are quite the additional touch on this experience. From the extensive wine menu to the variety of fun cocktails, you will find yourself imbibing more than you likely planned.
What may really wow you about this place, however, is the decor. From the original lounge area to the formal Captain's Room and into the epic Conservatory, The Sardine Factory will have you taking pictures not only of everything you're eating, but also all the decor and intricate details.
If you're lucky enough, you may get the opportunity to check out the wine cellar on property which is packed full of history and an incredibly impressive collection.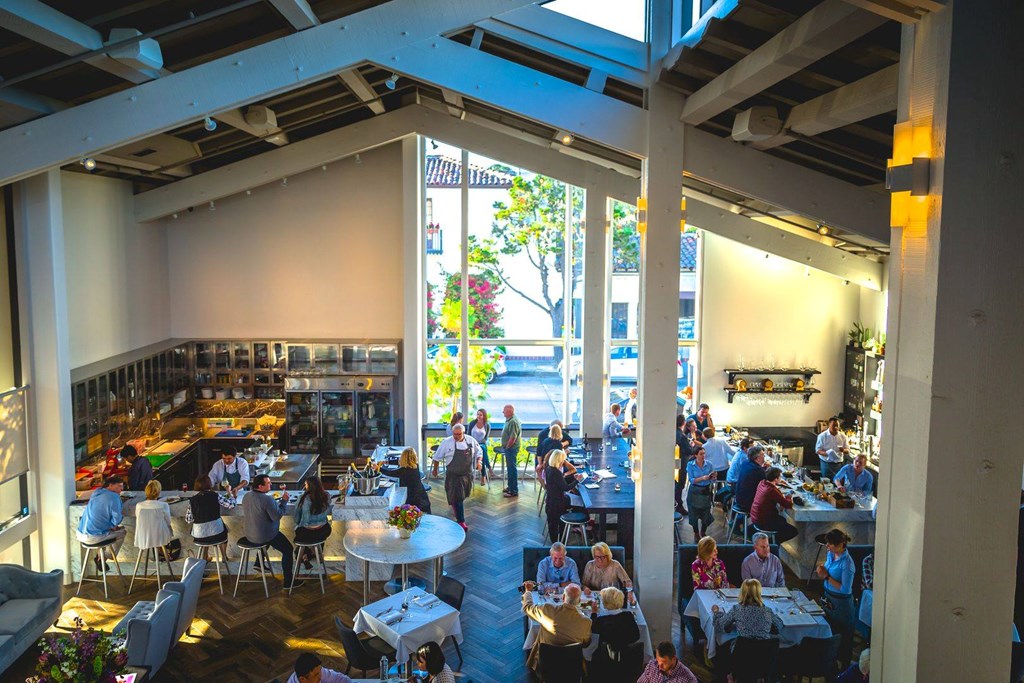 As you can guess from the name, the hottest item on the menu at this restaurant is the steak. It is all-natural and sourced from Niman Ranch. The 36-day dry-aged steaks will make you realize that this is the first real good steak you've ever had, and is the bar you use to compare all other steaks.
In addition to the steak, Seventh & Dolores, or 7D, offers next-level seafood. The menu here changes to reflect the shift in seasons and what the California lands can bring to the table (literally and figuratively).
And if you like a good craft cocktail, this is the place to go.
From a classic Old Fashioned with the ultimate presentation to the unique Hibiscus Paloma, the cocktail and wine menus at Seventh & Dolores take you on a journey of their own to complement your food choices.
For a more casual and quick eating experience yet still high-quality food, head to Cafe Guarani. Here you'll likely find yourself gorging on empanadas, made in true Paraguayan fashion.
Choose from traditional empanadas such as Baked Ham and Cheese, or get a bit more adventurous with American empanadas such as South Carolina Pulled Pork. They are all served with a chimichurri sauce that will blow your mind.
In addition to empanadas, Cafe Guarani also offers Paraguayan bread, pastries that are to die for, and the traditional South American tea, Yerba Mate.
The atmosphere of this cafe is bright and welcoming, and you'll feel even happier when you have some of these tasty eats in your stomach.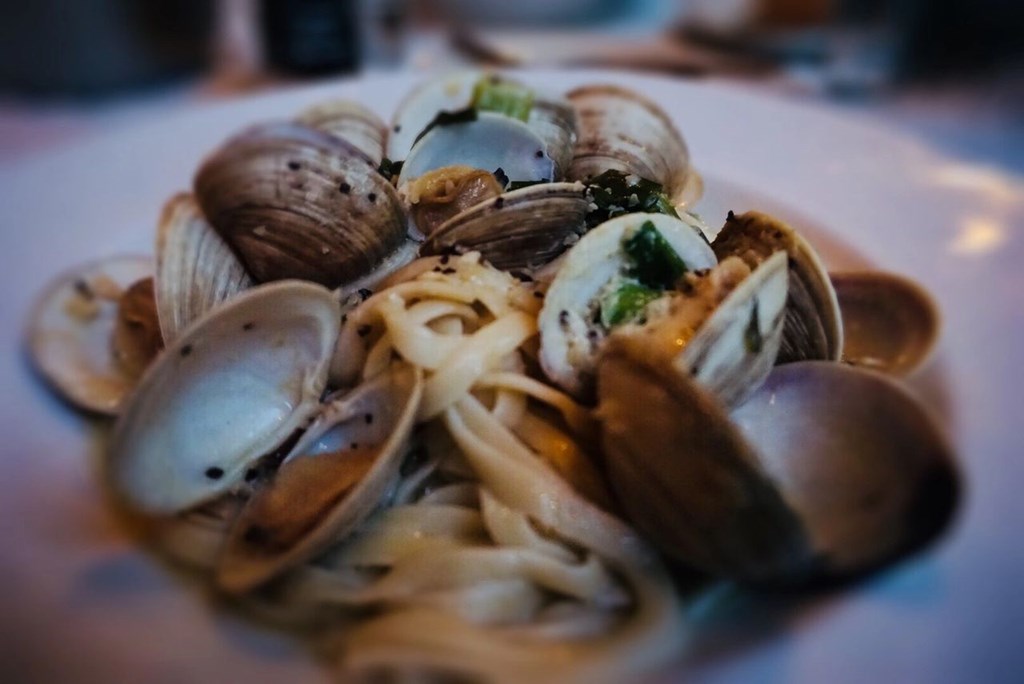 Head to the Fisherman's Wharf for a fun dining experience at Paluca Trattoria. As you probably guessed by the name, this is an Italian spot that is an elevated casual eatery. Here's you'll enjoy unique twists on favorite foods, including calamari that here, is served hand-breaded and fried with pesto aioli.
The other seafood options on this menu are all worth trying, though our favorite is the lobster ravioli.
Not only is the food great, but the atmosphere makes you feel like you're in Europe, which in our book, is always a bonus.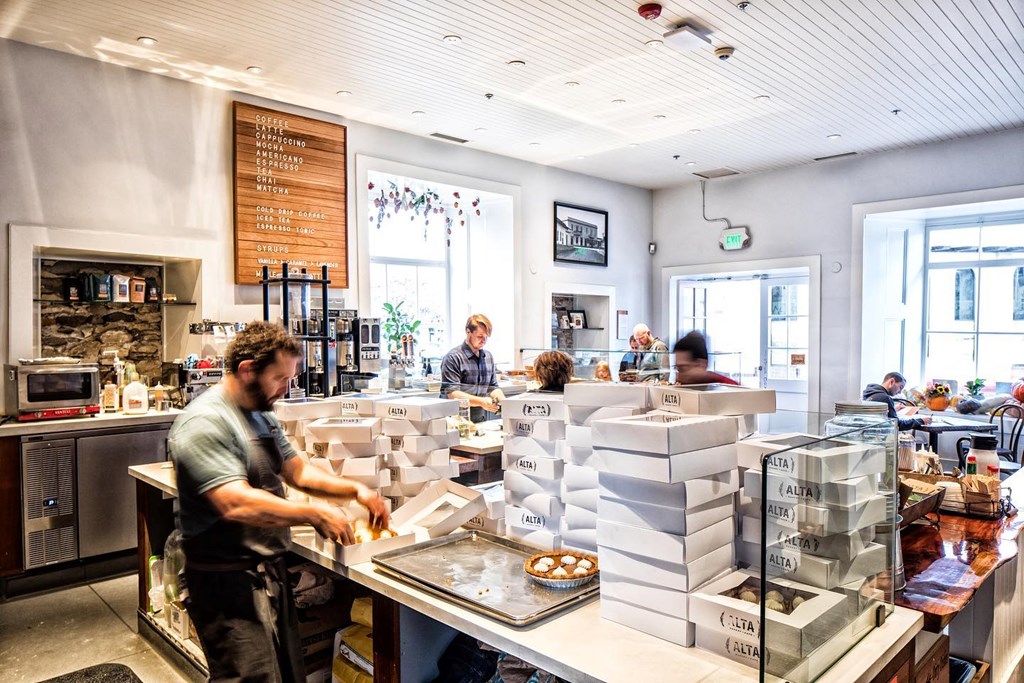 If you want to start your day off on the right foot, then start it at Alta Bakery and Cafe.
This cafe is housed in the Cooper-Molera Adobe, which has a rich history in the area. It represents the people who built Monterey into the beautiful place it is today and dates back to 1827. Before becoming Alta, this building was a museum property operated by California State Parks and when that lease ran out in 2016, the building was left in rough shape.
Then, Alta Bakery and Cafe brought the building back to life by turning it into everyone's favorite place to get their morning coffee and pastries, as well as enjoy lunch.
We highly recommend the cinnamon sugar doughnut holes and the Obligatory Avocado Toast. For lunch, get yourself the strawberry & butter lettuce salad, paired with garlic herb fries.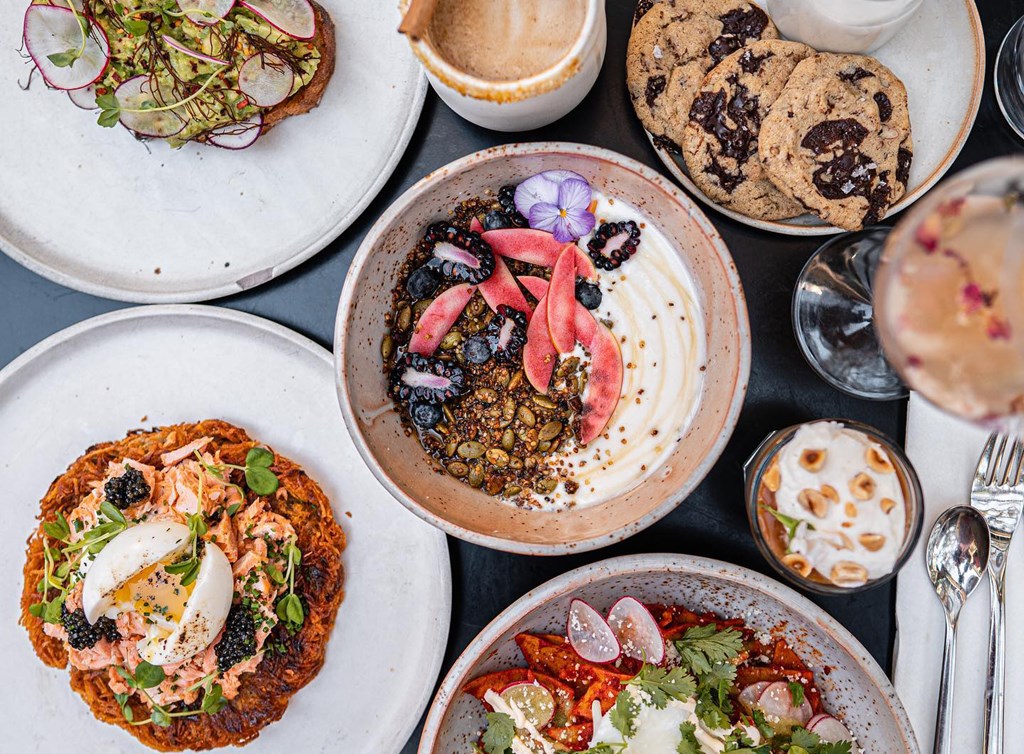 This hidden spot is somewhere you'll never forget once you experience it. The intimate environment paired with the delicious food makes it a unique experience whether you're a tourist or a local.
You can enjoy your brunch, and dinner here if you'd like (and you may find yourself doing so).
Most of the food at Stationaery is sourced from local farms and ranches, and thus their menu changes with the seasons.
Depending on what time of the year you're visiting, we suggest the french cast iron pancake for brunch as well as the lobster roll. And for dinner, the Fogline Chicken and the burger with a fried egg on top, served with baby potatoes, of course.
If you are in the mood for some Mexican food, we have the place for you. Cultura Comida y Bebida is a Oaxacan-inspired restaurant that, like most places in Monterey County, sources much of its food from locals, but takes it one step further. Some of Cultura's many mezcals are sourced directly from small producers in Oaxaca and are served complete with grasshoppers (as is the tradition in Oaxaca), orange slices, and worm salt.
If you're feeling a bit thrown off by the grasshoppers, don't worry – they are plenty of other tasty things for you to eat here.
We love the Cultura Mole (which is gluten-free and dairy-free for those of you who are sensitive or allergic), and the queso fundido, of course. We can't help but order queso fundido whenever it's on the menu.
Let yourself indulge, while still being mindful about health by enjoying the restaurant's oat milk flan.
Though this place may not look like anything special from the outside, once you get the food in front of you, your opinion will change.
La Balena is a classic Italian restaurant that will have you feeling like you've transported to the heart of Florence for some authentic Italian cuisine (and wine, of course).
We suggest starting with the fried cauliflower because why not take something healthy, fry it, and make it taste way better?
The bucatini and the Gigli are our favorite pasta dishes, and the bistecca for an entree, no doubt about it.
As of October, the restaurant is still only doing food to-go, so we recommend making a night of it and setting up a picnic – complete with a blanket and some wine – to enjoy your tasty Italian food.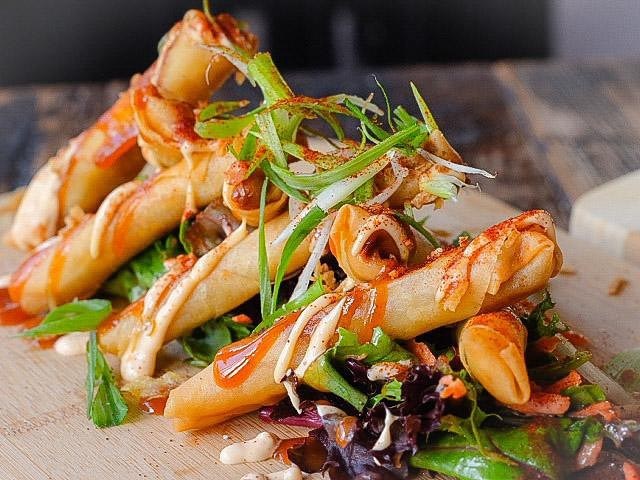 To spice things up a bit in your culinary experience in Monterey, consider heading to Edwin's Kaona Carmel for a twist on some of the top Filipino foods.
This family-owned and operated restaurant pays homage to its roots by serving up delicious Balinese fried chicken as well as Pinoy pork chop and other Filipino foods that may or may not be new to you.
And the wine list is something worth noting as well, as there is a wide range of options here to enjoy with your meal.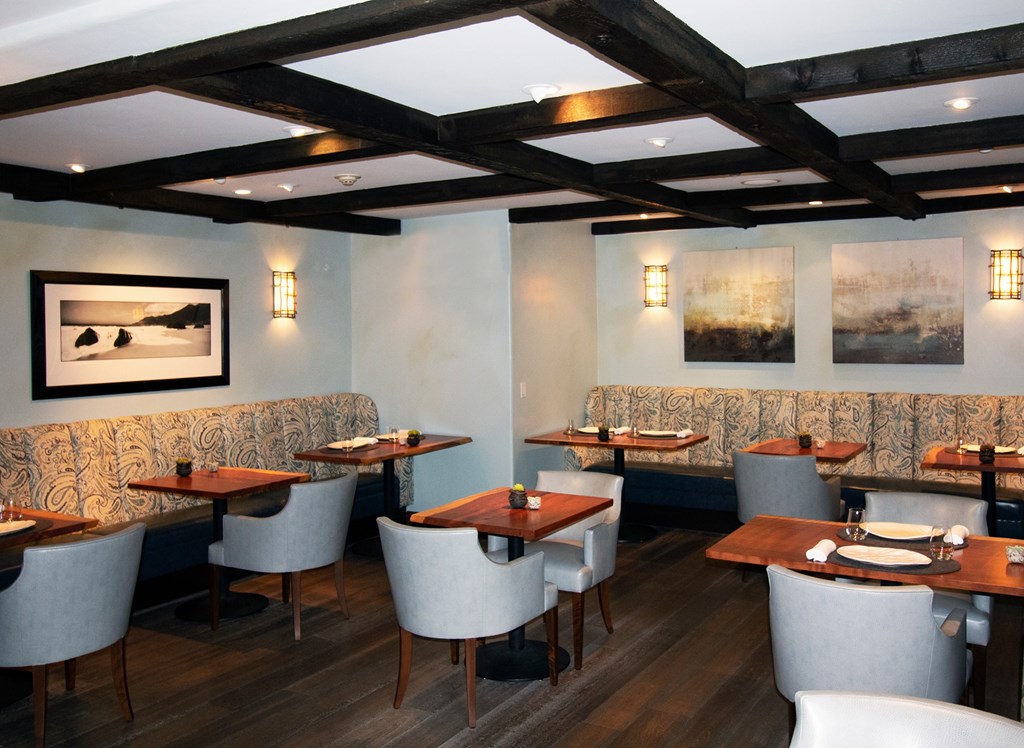 For a full Michelin-starred culinary experience (and when we say full, we mean an eight-course meal), head to Aubergine.
This fine dining establishment is housed inside the L'Auberge hotel here and serves up eats that will undoubtedly wow you. It has won numerous awards and continues to be one of the top dining experiences in the area.
If you're ready for a splurge, this is the place. Here you can indulge in the eight-course tasting menu that changes daily, depending on availability and the season.
Our favorite seasonal item is the morel course, but you really can't go wrong with anything on this menu. This is the type of place that you can trust that anything that makes its way to the menu is worth tasting.
Follow your cravings for rustic soul food right to Poppy Hall where you can enjoy it with a California twist.
This restaurant opened in 2018 and since then has been serving up foods that are the perfect blend of classic and contemporary. You can enjoy both brunch and dinner here, and we suggest trying both if possible, as they are very different but equally delicious experiencing.
For brunch, we love the Regal Seagull sandwich, complete with an egg, fried calamari, and the restaurant's secret Seagull Sauce.
We suggest starting dinner with burrata & beets, and then moving on to the grilled salmon, served in lemon dressing with risotto, and steak fries.
As you can see, there is a wide range of different places to experience and food to indulge in when visiting Monterey County. Some are great for those nights when you want to go all-out and go on a full culinary journey, while other spots are perfect for those mornings when you need a quick tasty pastry and coffee to go before heading out on a hike. No matter what you feel like eating, chances are good Monterey County has just the thing you're looking for.
Looking for a place to stay while taking your epic Monterey culinary adventure? Try one of these KOA campgrounds:
Salinas / Monterey KOA
Moss Landing KOA Express
Santa Cruz / Monterey Bay KOA Holiday
---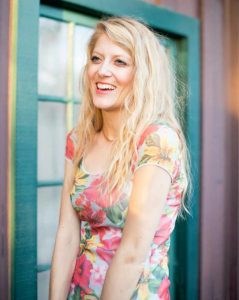 Leslie is a travel writer, copywriter, and web designer who gets butterflies from telling stories through words and visuals.
Her voice comes from a place filled with passion, dreams, and lots of sugar. "Cake over steak" is her go-to motto.
With over 10 years of experience in crafting words, and years of embarking on travels that have taken this Montana girl to some incredible places, Leslie loves the adventures of both body and mind her writing takes her on.
To see what Leslie's up to in the writing and design world, visit her website here.
---