9 Tips for Successful Road Schooling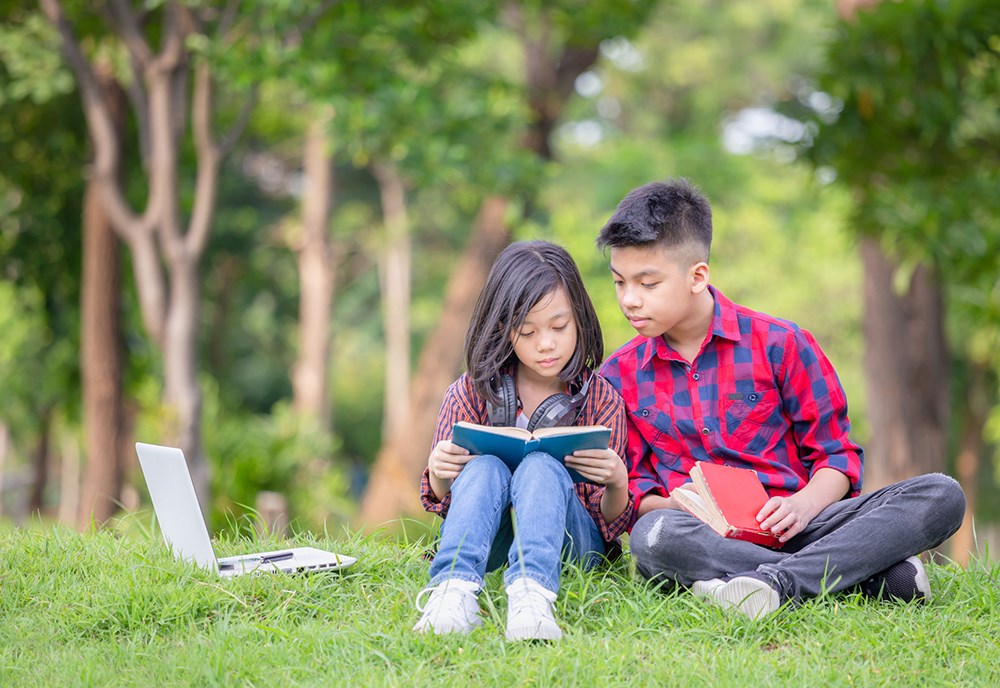 In attempts to keep a positive mindset despite COVID happening all around us, we have found some silver linings in this pandemic. (It wasn't an easy challenge, but one that proved to be quite fulfilling). One silver lining we found was the ability to be more mobile. With the recent changes in work environments as well as school environments, now more than ever people who never thought they could live the nomad life actually can. The flexibility with schools and employers is greater than it's ever been in our lives, and we think it's time to take advantage of it.
While there will certainly be some big adjustments, and truthfully some struggles along the way, it is well worth trying your hand at working and schooling on the road so that you can take this time to adventure in the great outdoors. This feels especially true if you've been cooped up for the last year, and you feel as if you couldn't possibly manage another day stuck at home.
In order to make this big undertaking as successful as possible, we have some information to share with you that will make your life on the road much easier. So read on to find our top tips for successful road schooling.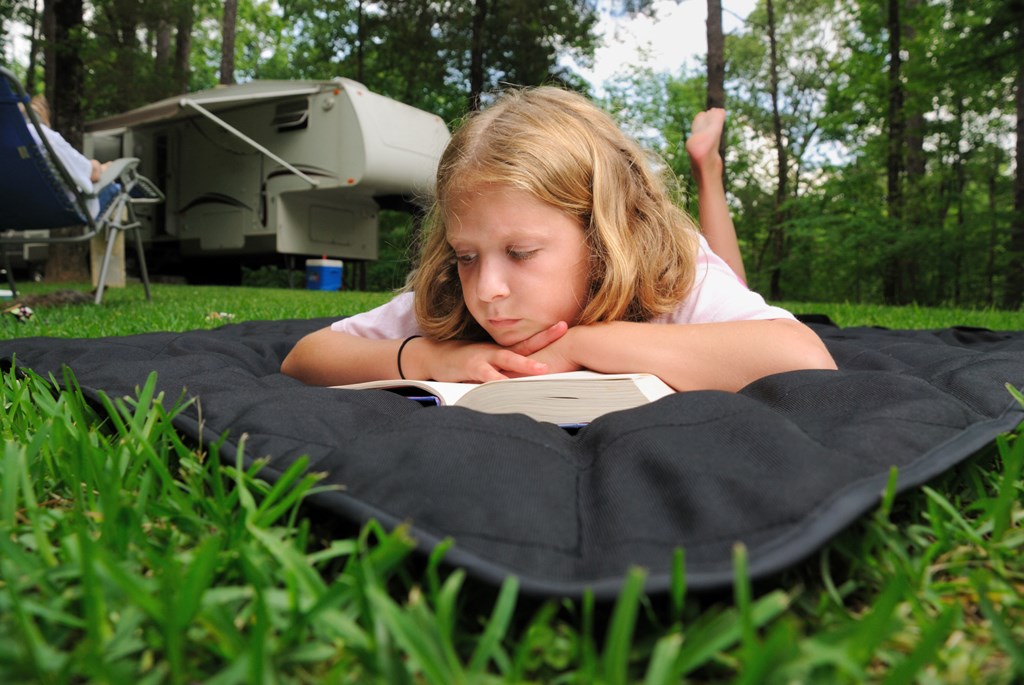 How to School on the Road
The first step in schooling on the road is realizing that "road schooling" is much different than "homeschooling." When someone hears "homeschooling," they conjure up an image of kids sitting at home, in a stagnant environment at their desks, with parents teaching that may or may not be qualified. While we certainly are not saying that image is reality, it is important to understand that road schooling is very different than any idea of homeschooling you have in your head. In fact, the only similarity may be that the teachers in both scenarios are typically parents. Other than that, road schooling looks quite different and offers different benefits.
Definition of 'Road Schooling'
So what exactly is road schooling? This form of teaching takes advantage of the fact that the students and teacher(s) are traveling while learning and aims to integrate their travels into the learning. So, rather than sitting inside an RV and studying all day, the students may do a bit of that, but then also go out into nature and apply some of the lessons to learn even more. Sounds fun, right? It's also a lot more fun for parents to teach in this kind of way, especially if you're a parent who loves the outdoors.
Benefits of Road Schooling
Road schooling is a different approach to learning that gives kids a way to apply what their learning to everyday life. It also gives kids who don't excel in learning by reading or visuals another way to understand concepts being taught. Immersion in the world around them can teach them some great lessons, and when coupled with mathematics, or science, or English class, they will likely find themselves enjoying school much more than the traditional way of learning.
In addition to that, road schooling gives you a means by which you can show your children the world in a different way. Rather than just seeing nature as a playground, they can see it like that as well as a place to learn and respect.
Road schooling also helps to bring you closer to your kids, and in a unique way that you can both grow and learn a lot from. Having this extended time to listen to the thoughts and ideas that run through your children's' minds creates a safe space for them to get curious and explore.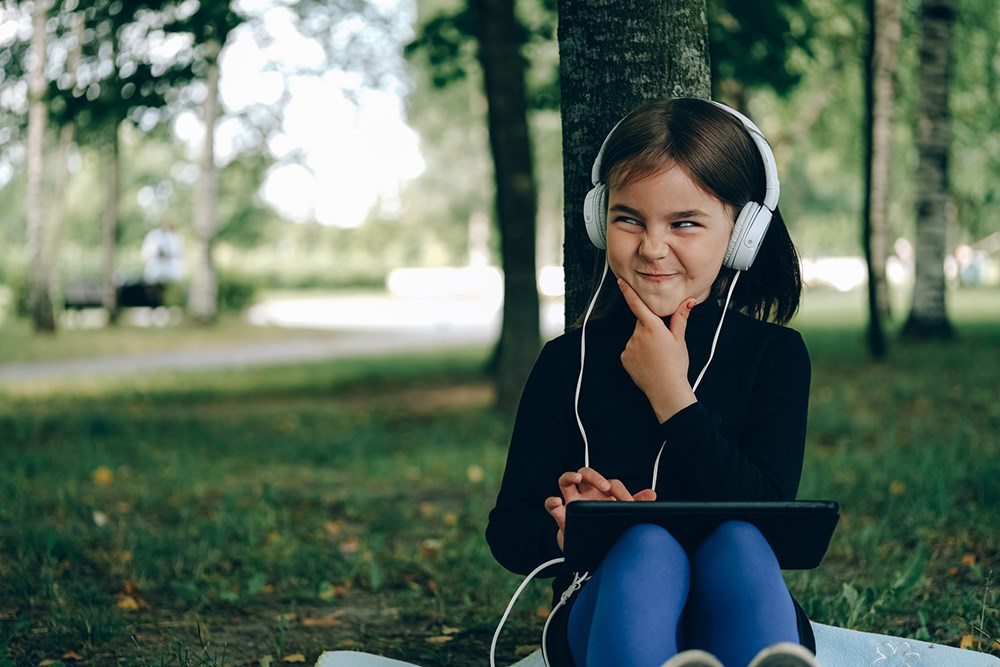 Tips on How to Teach School on The Road
Now that you understand the 'why's' behind road schooling, it's time to get down to business and talk about how you actually do it.
1. Know the laws around road schooling
Laws for road schooling vary from state to state, so make sure you know what the laws are in the state that you are claiming your "home state." If you won't be on the road full-time, then your home state is where your home is. However, if you do plan to live full time in your RV, then we suggest establishing your home state in a state that has lighter regulations on this type of schooling.
2. Embrace the on the road style of learning
You don't want to be one of those parents who simply sets their kid in the RV for 8 hours a day at the table or a desk learning. That defeats the purpose of being on the road. While there will certainly be some time where learning from inside the RV happens, you don't want the majority of your lessons to take place there.
In order to find the best way to teach your kids, you need to discover what their best learning styles are. Unlike in a standard school, you have the ability to change and adjust your teaching to best benefit your kids and how they learn best.
The hardest thing for parents (and sometimes kids, too) to accept is that this style of learning will not look the same as what peers are doing back home. There is more adlib and more learning-as-you-go for both parents and kids.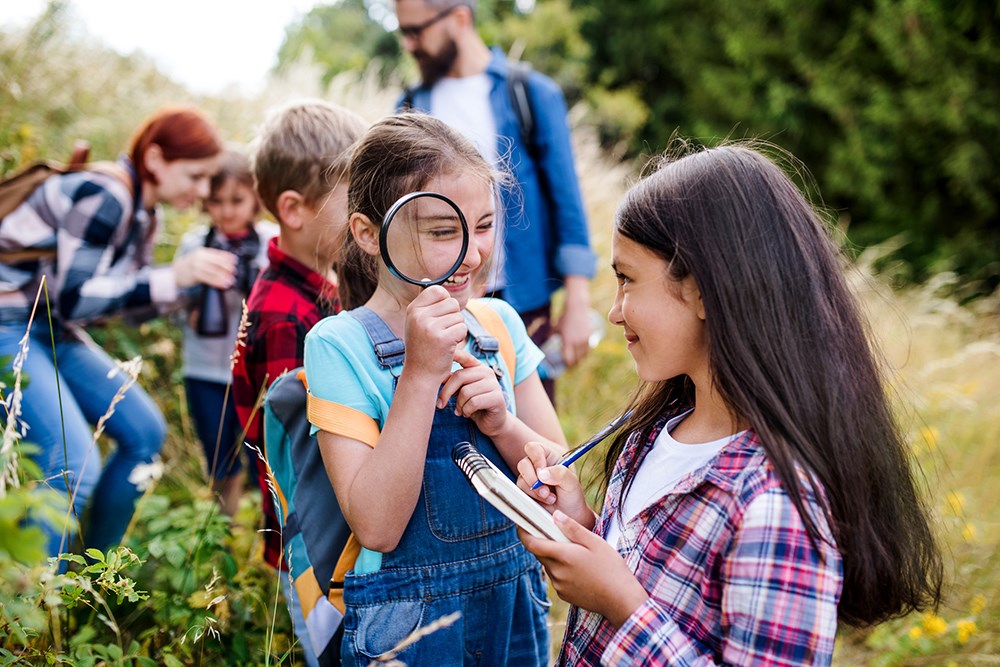 3. Teaching doesn't have to be linear
So much of what we learn in school has a clear starting point that leads to other things. When it comes to math, that is certainly important. You can't expect to start doing trigonometry until you've covered addition and subtraction. However, there are some areas that you don't have to start at the beginning, and one such area is history.
Being on the road poses some great opportunity for history lessons, as many of the places you will travel likely hold some sort of historical significance. So take advantage of what you have in your own backyard and don't worry about the fact that teaching your kids U.S. History didn't start with the pilgrims coming to America. You can jump around and come back to this period in time, tying multiple things together.
When road schooling, you must allow yourself some leeway to be more flexible with the teaching and learning environment than the one that you likely grew up in.
4. Use available resources to make road schooling easier
The national parks have Junior Ranger programs that serve as a great resource for kids to learn. Each program teaches something different and goes in-depth about topics relevant to that specific national park. This is an ideal way to incorporate some place-based learning (and give yourself a break from coming up with all the material). These programs provide great lessons on history and science, as well as a number of other subjects. Your kids will love learning these things and applying them to nature right there.
Museums are another great place to do some learning and switch up your teaching. Many museums have programs for kids or audio tours that your kids can take and learn on their own.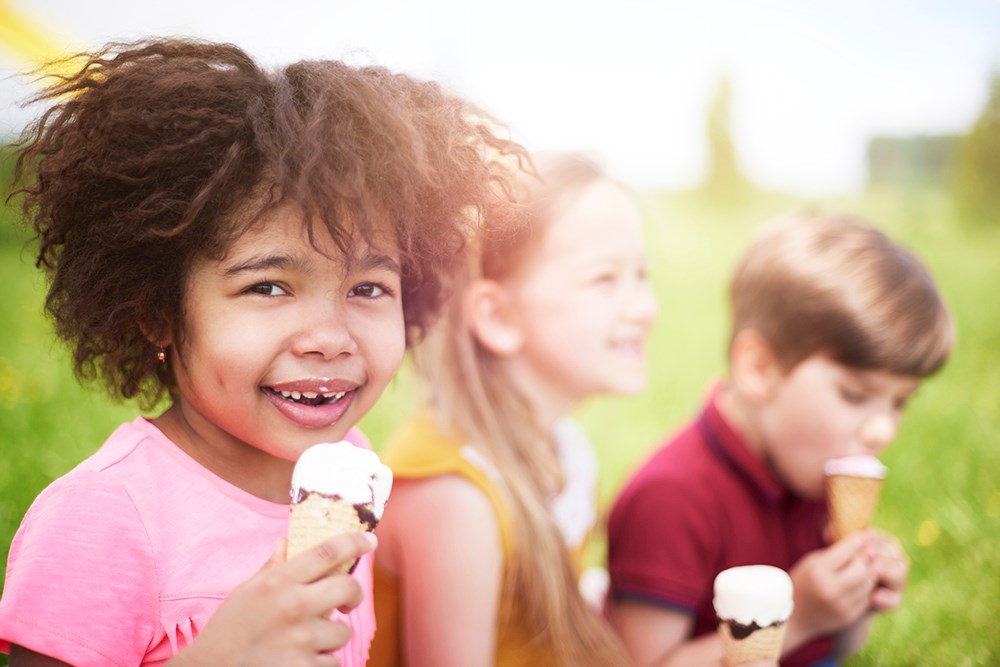 5. Socialize when possible
Socializing is a big part of school that your kids will miss if they participate in road schooling. Thus, it is important for you to create opportunities for them to socialize when possible. Here are some ways that you can help your kids spend time with others.
KOA events. Many KOA campgrounds have events from themed weekends to arts and crafts to potlucks, and this is a great time to bring your kids around other people who may also be spending a lot of time on the road. You can learn about events at KOAs across the US and Canada by visiting their websites.
Social media. Social media gets a bad reputation, but when used the right way, it can be great for your kids. Social media is a great way for your kids to stay in touch with their friends back home. It also may help them to meet other kids along the way of your travels. Just limit how they're using social media, and how much they're using it. Things can get out of hand quickly. You can find and use Facebook groups to connect with others and get ideas of things to do on the road.
Plan trips with friends. If your friends back home have some time off from work, have them meet you at your next destination to get some time with others. You will also find that you meet friends along the way who are also spending their lives RVing and may be looking to develop friendships as well.
6. Internet access is key
As much as staying somewhere that is off-the-beaten-path, free of other people, and oh-so picturesque sounds great, it's far from functional when you are trying to teach your kids. Unless you're on a daily lesson adventure out in the wild, you want to have your home base be in a spot where there is wireless internet you can trust. Thankfully KOAs have Wi-Fi that will keep you powered through all your lessons.
7. Have a school day schedule
Though one of the benefits of road schooling is that you aren't stuck teaching in a classroom (or in your case, an RV) all day, you do need a rough schedule to make sure your kids are getting the lessons they need. And having a schedule helps them adjust to this different style of learning as well.
Your schedule should have the following:
When school starts. This should be the same time every day.
Subject lineup. Study the same subjects at the same time daily.
Breaks. Lunch and a "recess" break are key to keeping your kids fueled nutritionally-speaking, but also mentally. They need breaks from learning.
Tests. They aren't going to love this, but testing what they're learning is important. This is a part of standard schooling you don't want to skip.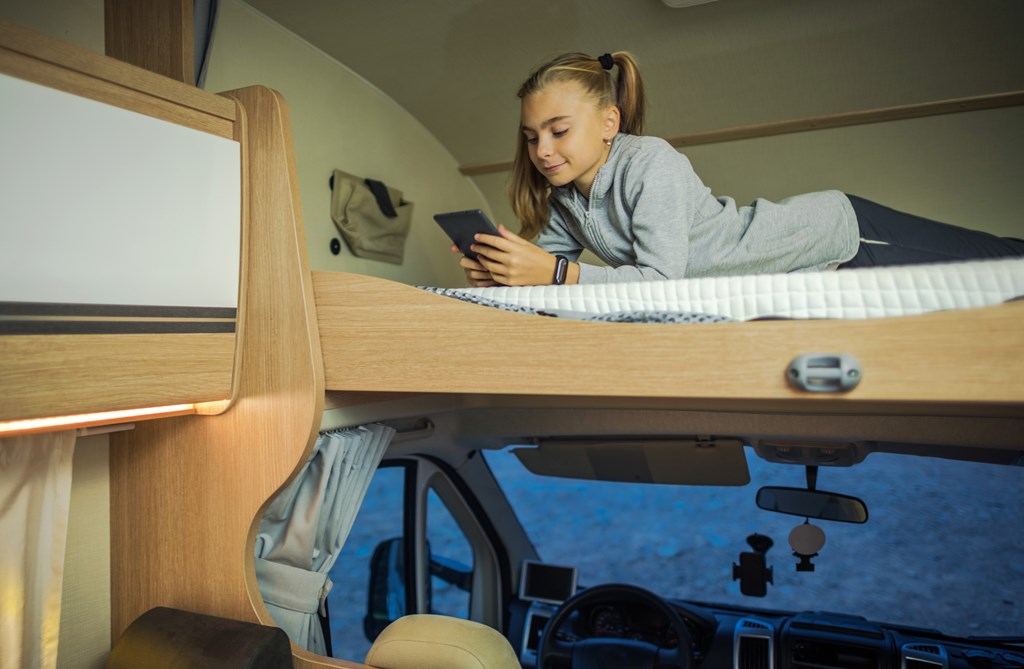 8. Establish a road school curriculum
Teaching while flying by the seat of your pants is not going to give your kids the best chance of learning. Rather than fully winging it, set up a rough curriculum that has room for adjustment and changes when necessary. Anytime you're traveling and on the road, there is the possibility that unexpected things happen. That's why you need to leave some wiggle room in your curriculum, but you don't want to go in blindly with nothing to guide you. This is especially true if you don't have a background in teaching.
9. Work hard, play hard
Don't shy away from making your kids work hard in their learning, but also remember to give them time to play. If you pulled up to the campground near the Grand Canyon last night, give them the next afternoon to enjoy exploring after some morning lessons. Don't forget to take advantage of being on the road and explore not always for learning purposes, but also sometimes for just some pure, innocent fun.
Having school-aged kids doesn't mean you have to stay home. With some adjustments and some dedication, you and your kids can enjoy being on the road while still promoting their education. Road schooling is not an easy route to take but is one that will be incredibly fulfilling for both you and your children. With all there is to see across the country, and all the potential opportunities to learn, road schooling offers some truly unrivaled benefits. And with KOA locations all over the United States and Canada, you know you have a safe place to stay with reliable internet wherever your travels may take you that will serve as a great home base for teaching, and a great starting point to take your adventures out into the wild.
---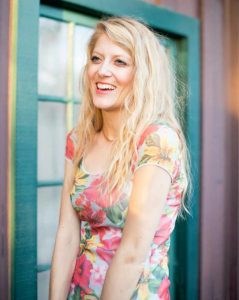 Leslie, a.k.a. Copy Girl, is a copywriter who gets butterflies from telling stories through words.
Her voice comes from a place filled with passion, dreams, and lots of sugar. "Cake over steak" is her go-to motto.
With over 10 years of experience in crafting words, and years of embarking on travels that have taken this Montana girl to some incredible places, Leslie love the adventures of both body and mind her writing takes her on.
Everywhere she goes, she takes this advice with her:
"Hold on to your divine blush, your innate rosy magic, or end up brown." – Tom Robbins, Jitterbug Perfume
To see what Leslie's up to in the writing world, visit her website here.
---