Hiking is a great way to take in the sights at national parks, but sometimes the best sweeping vistas can be seen right from the road. America's national parks are home to some of the most strikingly scenic drives, as rural roadways weave into valleys, up mountains and along shores. Here are 9 national parks with the best of the best.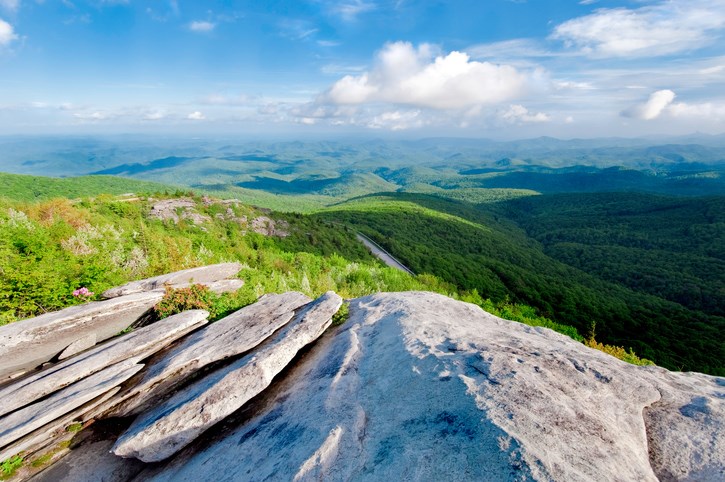 Shenandoah National Park, Virginia
You can't talk about scenic drives without bowing down to the king. More so than any other national park, Shenandoah is renowned for its scenic byway, Skyline Drive. The main roadway through the Virginia park, Skyline Drive stretches 105 miles along the crest of the Blue Ridge Mountains from the northern tip to the southern terminus, with mile markers along the way to make things extra easy. As its lofty name suggests, Skyline Drive affords sensational views of both the Shenandoah Valley to the west and the Piedmont region to the east, with upwards of 70 overlooks along the way where vehicles can pull off to snap photos and marvel at the vistas, which are especially luminous in the fall. In addition to serving as a sensational scenic drive, Skyline Drive is also the central artery of Shenandoah, as nearly all trail heads branch off from here.
Nearby KOAs:
Harrisonburg / Shenandoah KOA Holiday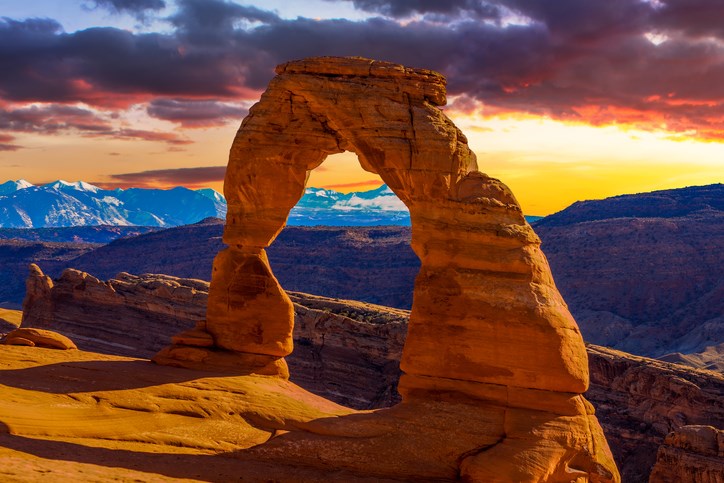 Arches National Park, Utah
No matter where you're going in Arches, there's one main road in and out—and it's a beaut. Starting from the visitor center near the entrance, the road ascends dramatically as it winds its way onto the Colorado Plateau, where vast expanses of orange-hued rock formations line the horizon. Up here, more than 2,000 sandstone arches give the park its name, and many can be seen from the road. Even when the views are arch-less, they're still phenomenal, especially since the La Sal Mountains provide a picture-perfect backdrop.
Nearby KOAs:
Moab KOA Holiday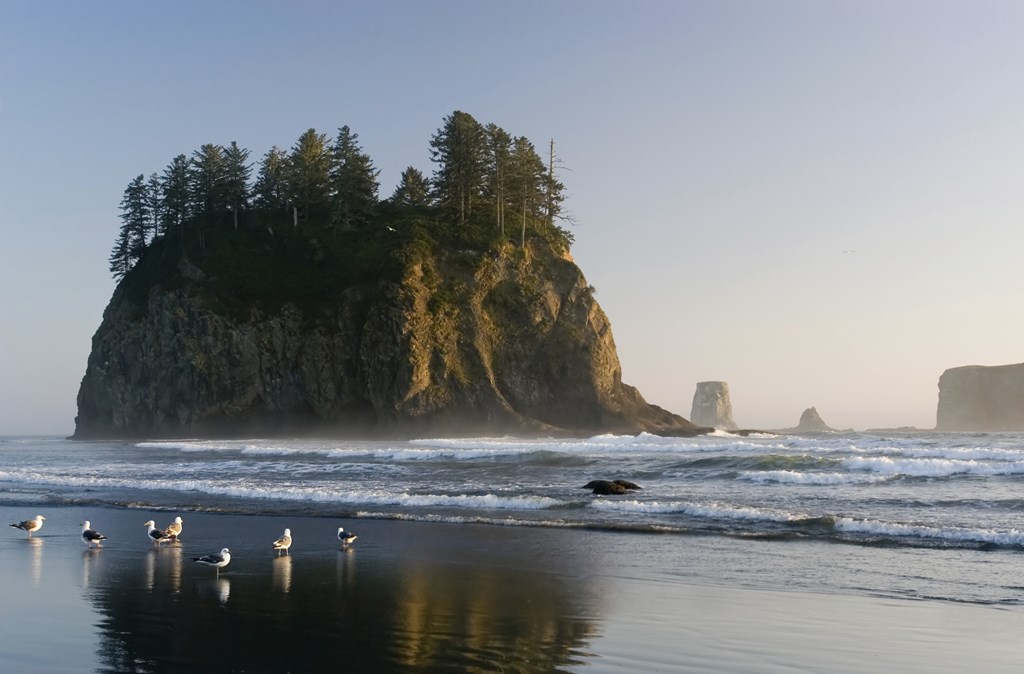 Olympic National Park, Washington Hurricane Ridge Road
From Hurricane Ridge Road to the Olympic Highway, it's impossible to go for a drive in Olympic National Park and not be utterly stunned by the scenery. For such a diverse park, with different sections spanning from snow-capped mountains and craggy Pacific shores to lush rainforests, the roadways take passengers on a tour de force of wilderness. One of the best is Highway 101, which travels through the heart of the park along the shimmering shores of Lake Crescent, all the way out to the coastal region. Here, the road stretches for several miles by destinations like Ruby Beach and Kalaloch Beach. Huge trees shroud much of the beach views, but various pull-offs allow visitors to get peaks at the ocean and the many tree-lined islands just off the coast.
Nearby KOAs:
Olympic Peninsula / Port Angeles KOA Journey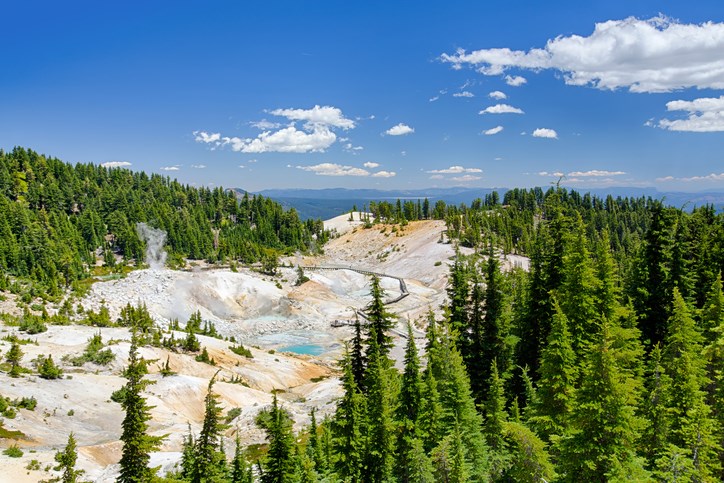 Lassen Volcanic National Park, California
Drivers with a fear of heights should probably cede the wheel and take a backseat for the trek up the Volcanic Legacy Scenic Byway at this mountainous California park. Branching off the main entrance route from Mineral, California, near the southwest portion of the park, the byway takes guests to the park's primary visitor center before twisting and turning along a vertical climb up into the mountains and dormant volcanoes. Along the way, you'll peer down into deep valleys and up at the park's namesake volcano, Lassen Peak. The road also cuts directly through one of the park's most active thermal areas, with bubbling mudpots and steaming streams on either side of the road. One of the best viewpoints is Manzanita Lake, which the road runs directly alongside. Park the car and pop out for show-stopping views of mountains reflecting in the lake's crystal-clear waters.
Nearby KOAs:
Mt. Lassen / Shingletown KOA Holiday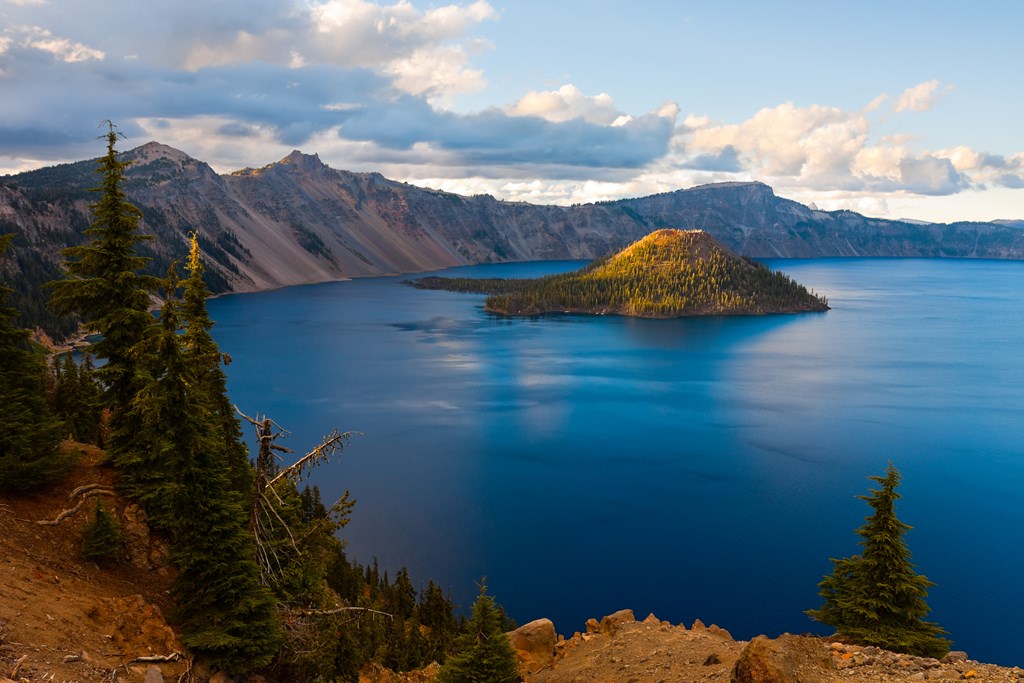 Crater Lake National Park, Oregon
If you've ever wanted to drive around the rim of a volcanic caldera, Crater Lake's Rim Drive is your chance. This iconic 33-mile loop route, designated as a historic district on the National Register of Historic Places, provides ample opportunities for pulling over and viewing the park's namesake lake, along with several hiking trail opportunities. The drive's most popular section is West Rim Drive on the lake's western edge, where views of Wizard Island are unparalleled. Another neat facet about this park is how Rim Drive was meticulously designed so as to blend in with the scenery—trees provide plenty of cover and stone guardrails line the route.
Nearby KOAs:
Lemolo Lake / Crater Lake North KOA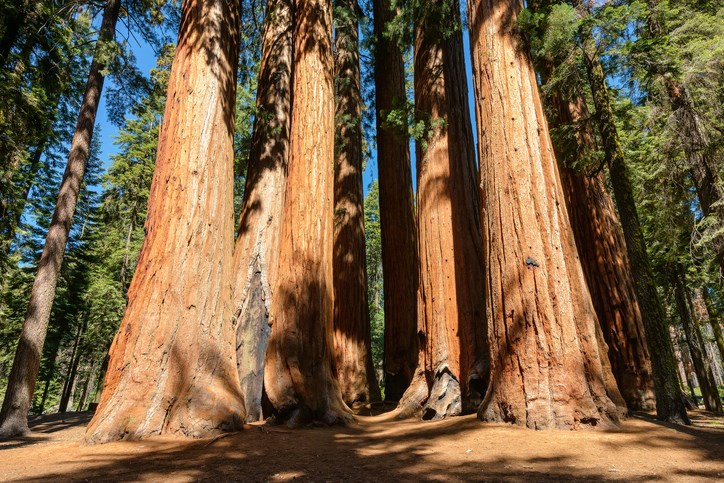 Sequoia and Kings Canyon National Parks, California
Giant trees and giant mountains set the stage for an endlessly eye-popping trip along Generals Highway. So named for two of the world's largest trees, the General Sherman tree and General Grant tree, both of which are located within Sequoia and Kings Canyon respectively, this long and winding drive takes visitors from the southern entry point of Sequoia all the way up into the Giant Forest and beyond to Kings Canyon. As elevation shifts, views change from valleys and mountains to trees so enormous that they block out the sun.
Nearby KOAs:
Visalia / Sequoia National Park KOA Journey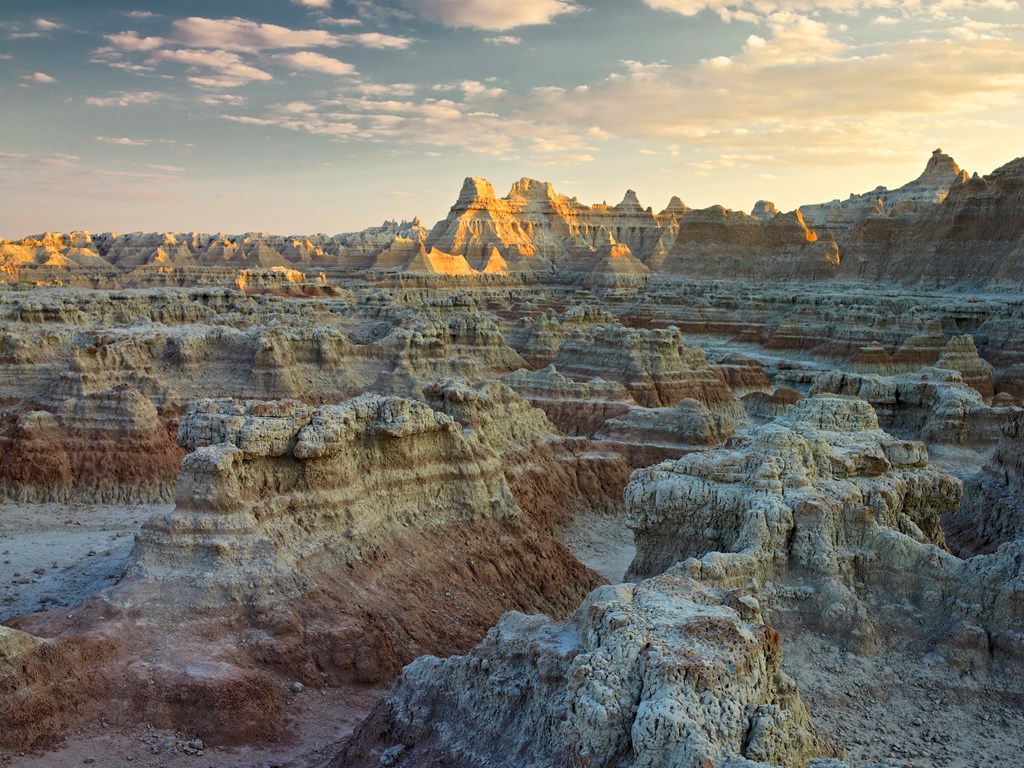 Badlands National Park, South Dakota
For as far as the eye can see, buttes, craggy spires and canyon-like valleys stretch out on either side of the Badlands Loop State Scenic Byway, running for 38 miles through South Dakota's otherworldly park. The terrain looks like something from another planet altogether, and the byway has 15 overlooks along the way for vehicles to pull over and gawk. There are also eight trails along the road, plus a visitor center. Be sure and drive slow, as the road zigs and zags, and animals like bison and bighorn sheep are known to jaywalk. Badlands is also a fantastic park for sunsets and sunrises, so try and time your trip so you can see at least one—there's truly nothing like seeing these jagged rock formations lit up in shades of orange and pink.
Nearby KOAs:
Badlands / White River KOA Holiday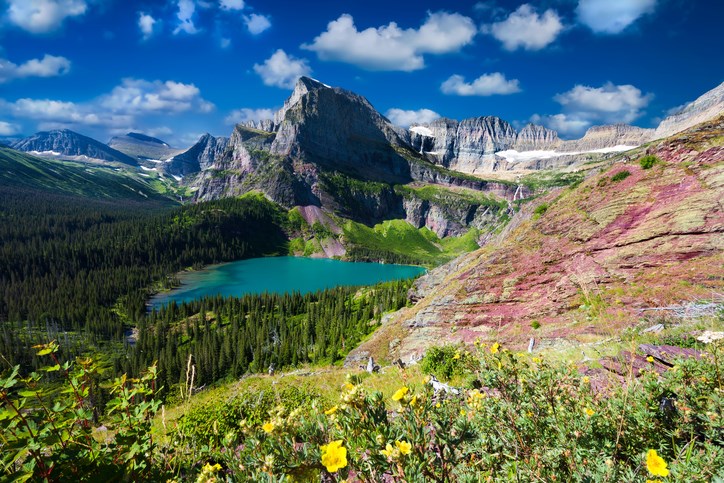 Glacier National Park, Montana
Right up there with Shenandoah's Skyline Drive, Going-to-the-Sun Road is one of America's quintessential, bucket list-worthy scenic drives. Not only is this the best road to see a glacier from your car, but the 50-mile route is typically packed with wildlife (watch out for mountain goats!) and views ranging from cascading waterfalls and lush forests to soaring mountain peaks. The road was designed to blend in seamlessly with its surroundings, so you feel like you're utterly immersed in Montana's most dramatic wilderness. After the road was completed in 1933, the engineering marvel earned it the distinction as National Historic Place, Historic Civil Engineering Landmark and National Historic Landmark, in addition to forming the nexus of Glacier National Park and traversing the Continental Divide.
Nearby KOAs:
West Glacier KOA Resort
St. Mary / East Glacier KOA Holiday
Whitefish / Kalispell North KOA Holiday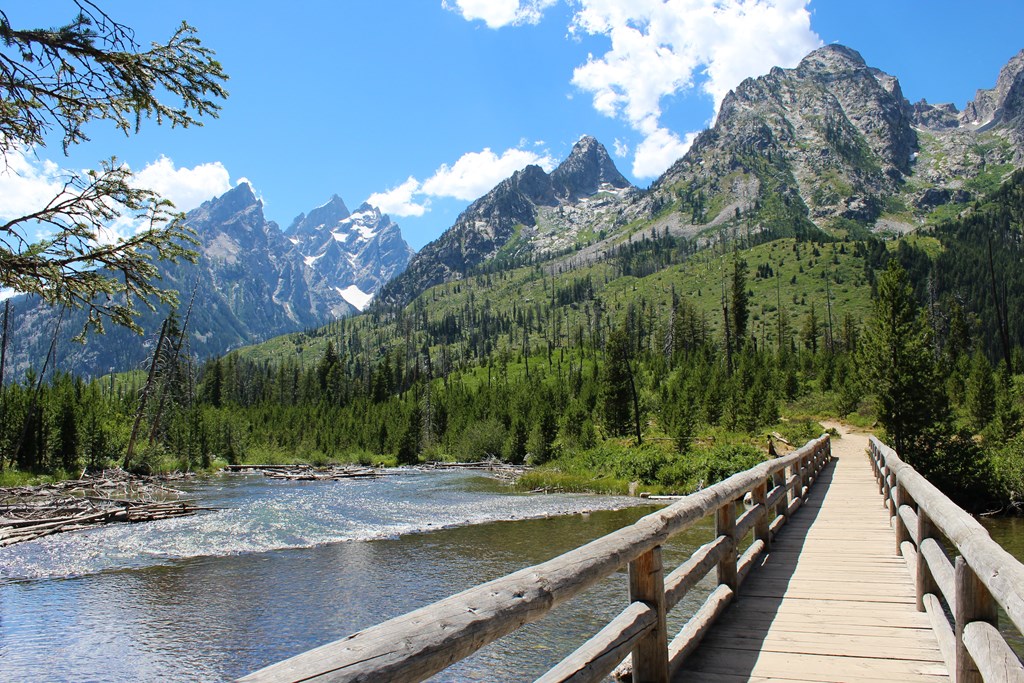 Grand Teton National Park, Wyoming
When it comes to mountainous landscapes, nohere in America is the view more iconic than Grand Teton National Park. Craggy, steep and snow-capped, this mighty range is the ultimate mountain setting, and Teton Park Road provides an idyllic vantage point to take it all in. Traveling 21 miles from Moose, Wyoming, to Jackson Lake Junction, the road has numerous options for pull-offs and photo ops, which you'll want to do plenty of considering the dynamic scenery shifts through mountains, lakes and forests. En route, watch out for all kinds of potential wildlife, such as bison, elk, moose and mule deer.
Nearby KOAs:
Jackson Hole / Snake River KOA
Dubois / Wind River KOA Holiday
---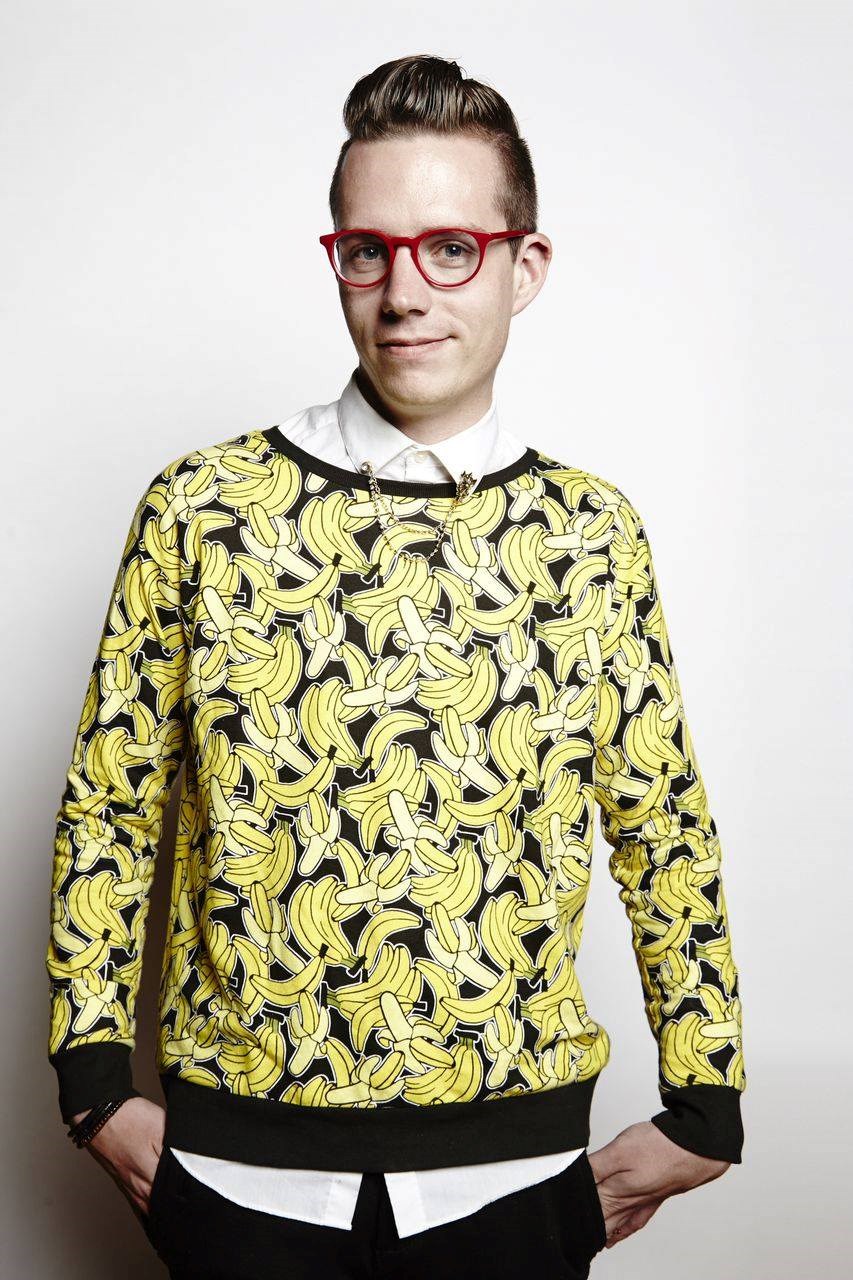 Born and raised in New Hampshire, Matt Kirouac grew up with a love for camping and the outdoors. Though he's lived in Chicago since 2006, he's always on the lookout for new adventures. He writes about travel and food for outlets like TripExpert, Money Inc, Upventur, DiningOut, Food Fanatics magazine, Plate Magazine and Zagat, and he currently serves as Chicago editor for What Should We Do?! He's the author of The Hunt Guides: Chicago (2016) and Unique Eats & Eateries of Chicago (2017).
---