Renowned for its music, nightlife, history and food, Nashville deserves a spot at the top of your list of must-visit American cities. The state capital of Tennessee, Nashville is a cultural hub filled with iconic sights and destinations, whether you're looking for honky-tonk or hot chicken. If Music City isn't already on your radar, put it there. And do these 8 things when you're in town.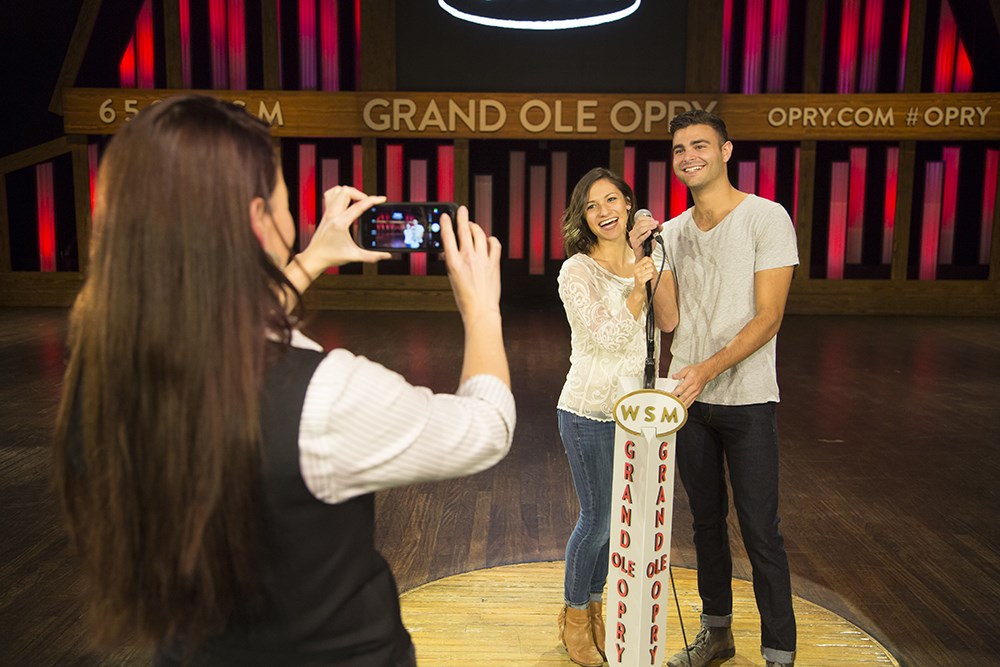 1. Tour the Grand Ole Opry
When in Los Angeles, you see the Hollywood sign. When in New York City, it's the Statue of Liberty. In Seattle, the Space Needle. Many big cities across the country have their local icons, and in Nashville it's the Grand Ole Opry. This all-American institution is an absolute must-see not only for Nashville, but for your bucket list of things to visit in the U.S. at large. What began as a simple radio broadcast in 1925 is now the heart and soul of country music in America—and Nashville's number one tourist attraction.
Today, the Opry still runs broadcasts on the radio and via mobile apps, in addition to crowd-pleasing concerts from country superstars like Carrie Underwood, Brad Paisley and Dierks Bentley. Visitors can also book backstage tours, including a pretty impressive VIP tour that allows guests to get on stage and enjoy a special pre-show.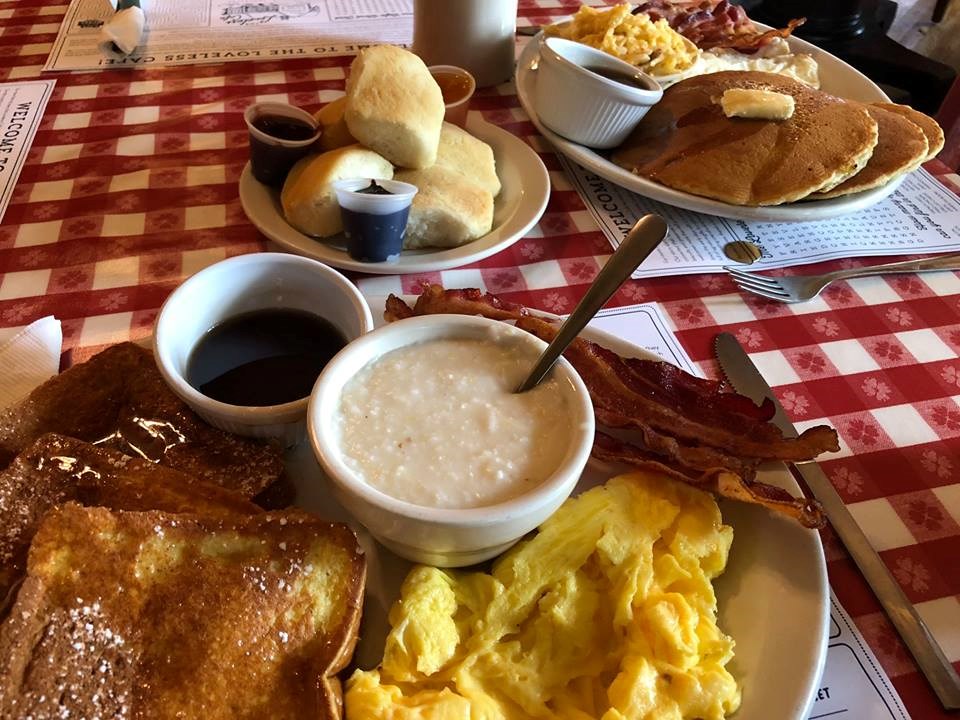 2. Get the Classic Nashville Dining Experience at Loveless Cafe
Follow the aroma of buttery biscuits to Loveless Cafe, an essential eatery in Tennessee renowned for its homey food and equally homey ambience. Much more than a mere restaurant, Loveless consists of several different buildings, including its main dining rooms, gift shops, a barbecue smokehouse and a quaint country market filled with jams and housewares.
First and foremost, though, you're here to feast. The longstanding restaurant has perfected its arsenal of comfort food recipes, which run the gamut from country fried steak and sausage biscuits to meatloaf and chicken & waffles. Be sure and try the pit-cooked pork barbecue, available as a platter or stuffed in an omelet. And don't forget a slice or two of cake.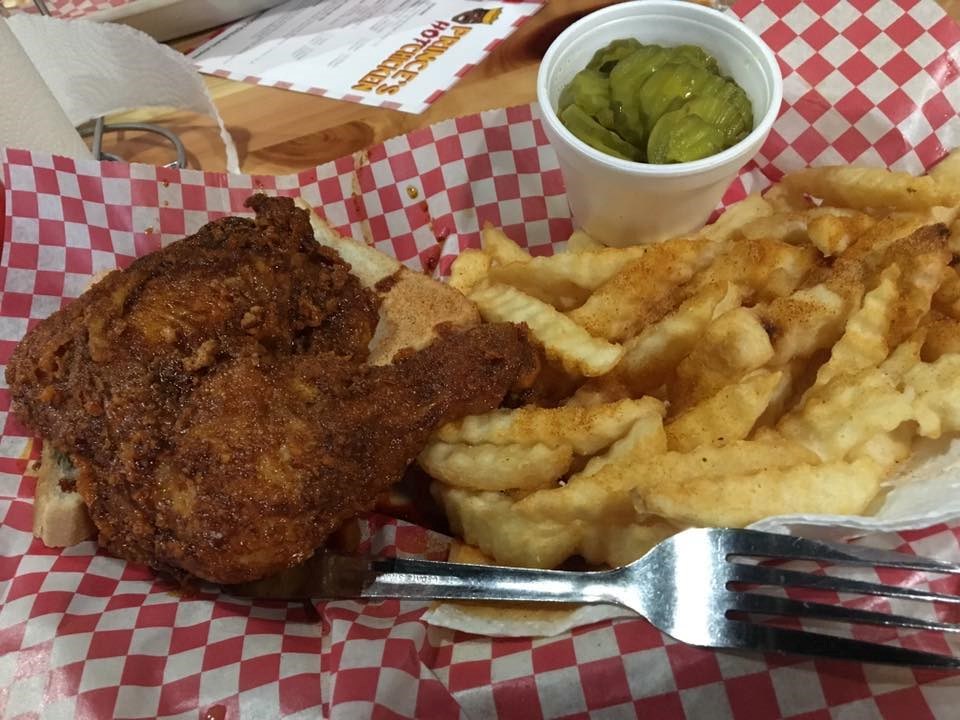 3. And Save Room for Prince's Hot Chicken
Hot chicken has become quite the trendy sensation across the country recently, and we've got Prince's to thank for it. Open for nearly a century, legend has it that Prince's hot chicken was born out of revenge—a scorned lover spiced up her fried chicken recipe in order to punish her philandering beau. Much to her dismay, he actually loved the hot chicken and went on to open a restaurant specializing in the blazing dish. Today, spice-loving diners line up to get a taste of the heat. The menu is focused and small, featuring a few options for fried chicken and simple sides like fries, coleslaw and baked beans.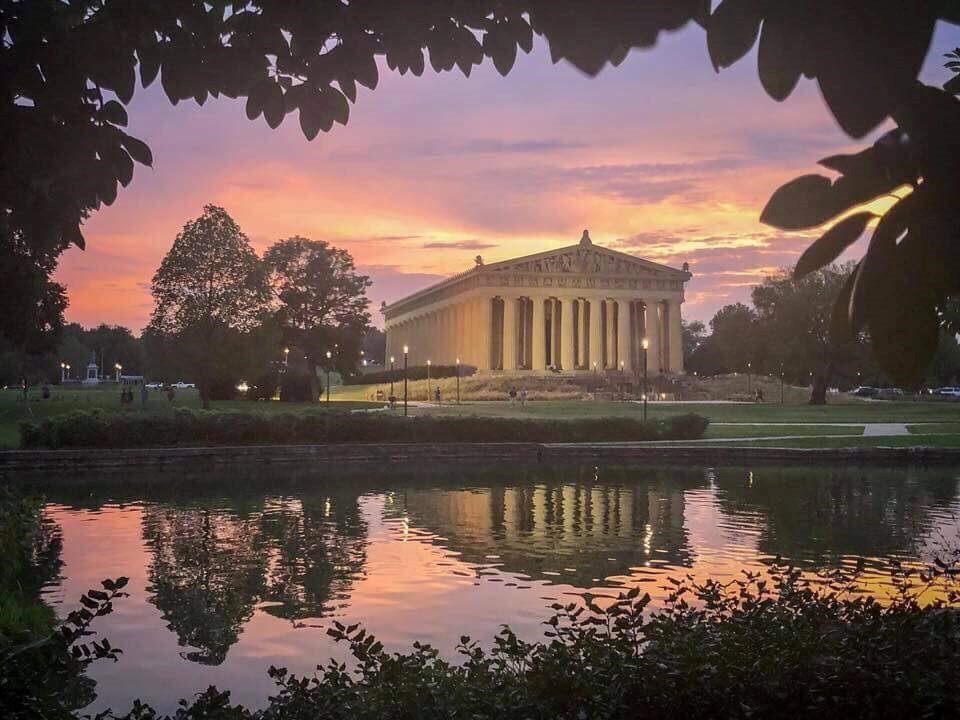 4. Gawk at The Parthenon
A stroll through Centennial Park is a nice way to work off some of the fried food you should be indulging in, especially if it means a stop at The Parthenon. Most visitors may not realize, but Nashville boasts a full-scale replica of the Greek Parthenon, built in 1897 as part of the Tennessee Centennial Exposition. Meander inside to peruse Nashville's premiere art museum, home to a permanent collection of 63 paintings along with a rotating lineup of temporary exhibits. It's a little taste of Athens in the heart of Nashville.
5. Visit the Country Music Hall of Fame
Naturally when visiting Nashville, aka Music City, you'd be remiss not to fully immerse yourself in country music culture. In addition to staples like the Grand Ole Opry, the Country Music Hall of Fame is an absolute requisite. This behemoth of a museum, among the largest music institutions in the world, draws more than 1 million annual visitors for good reason: its vast collections of artifacts, videos, photos and interactive exhibits are unparalleled. The heart of the museum is the star exhibit, Sing Me Back Home: A Journey Through Country Music, an enlightening tour that serves as a great launching pad for the rest of the museum's attractions, like the CMA Theater and the ACM Gallery.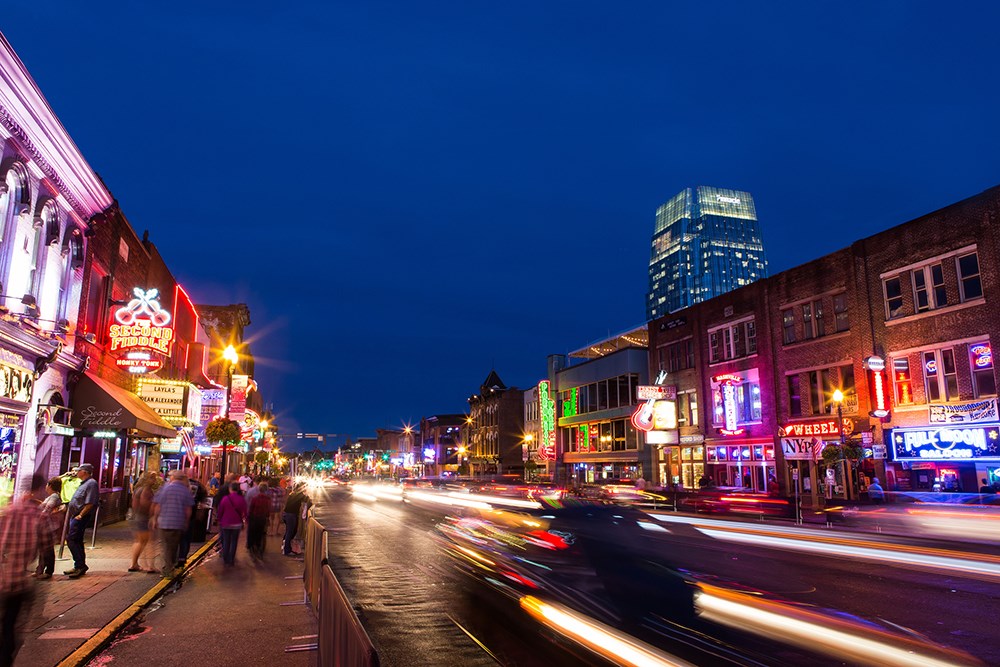 6. Barhop Along Broadway
What Beale Street is to Memphis and Bourbon Street is to New Orleans, Broadway is to Nashville. The thoroughfare runs through the core of the city, lined with an endless array of bars and music venues, making it the ultimate roadway for barhopping. Live music plays at most bars, from morning through late night, earning Broadway the nickname "Honky Tonk Highway."
Some hot spots to hit up include Acme Feed & Seed, a multi-tiered restaurant and live music venue with a rooftop bar; Nashville Underground, a four-story mecca filled with music, bars and food; Ole Red, another rooftop honk tonk, owned by Blake Shelton and the Grand Ole Opry; and Robert's Western World, a historic spot that sells Western ware in addition to serving as a music venue, bar and restaurant.
7. Go Hiking at Warner Parks
Nashville isn't exactly a hiker's paradise, but the city has plenty of green space and pristine parks for outdoor exploration. Chief among them is the duo of Edwin Warner Park and Percy Warner Park, two side-by-side parks collectively dubbed Warner Parks. Together, they're the largest municipal park in Nashville, and second largest in the entire state, and you can bet they're filled with trails. Hiking, mountain biking, trail running, golfing and horseback riding are all popular activities at the 3,100-acre park. This is also prime picnic territory, with plenty of lush, shaded alcoves for DIY al fresco dining.
8. Explore Nashville's Hottest 'Hood: The Gulch
When visiting a new city, it's always a good idea to spend some time exploring the neighborhoods outside of downtown. In Nashville, that neighborhood should be The Gulch. Among the hottest, most exciting neighborhoods in town, the area is filled with boutique hotels, shops, buzzy restaurants, chic bars and intimate music venues that provide a calmer entertainment alternative to the frenzy of Broadway.
Check out the popular Frist Art Museum, home to wide-ranging exhibits like British sporting art and Van Gogh. Then take in live bluegrass at the longstanding Station Inn, where you can get up close and personal with touring bands within the venue's cozy space. Then be sure and dine at one of the many chef-driven restaurants in the neighborhood, like Pemrose, a new seafood entry from acclaimed local chef Matt Bolus.
KOAs Near Nashville
Nashville East / Lebanon KOA Journey
---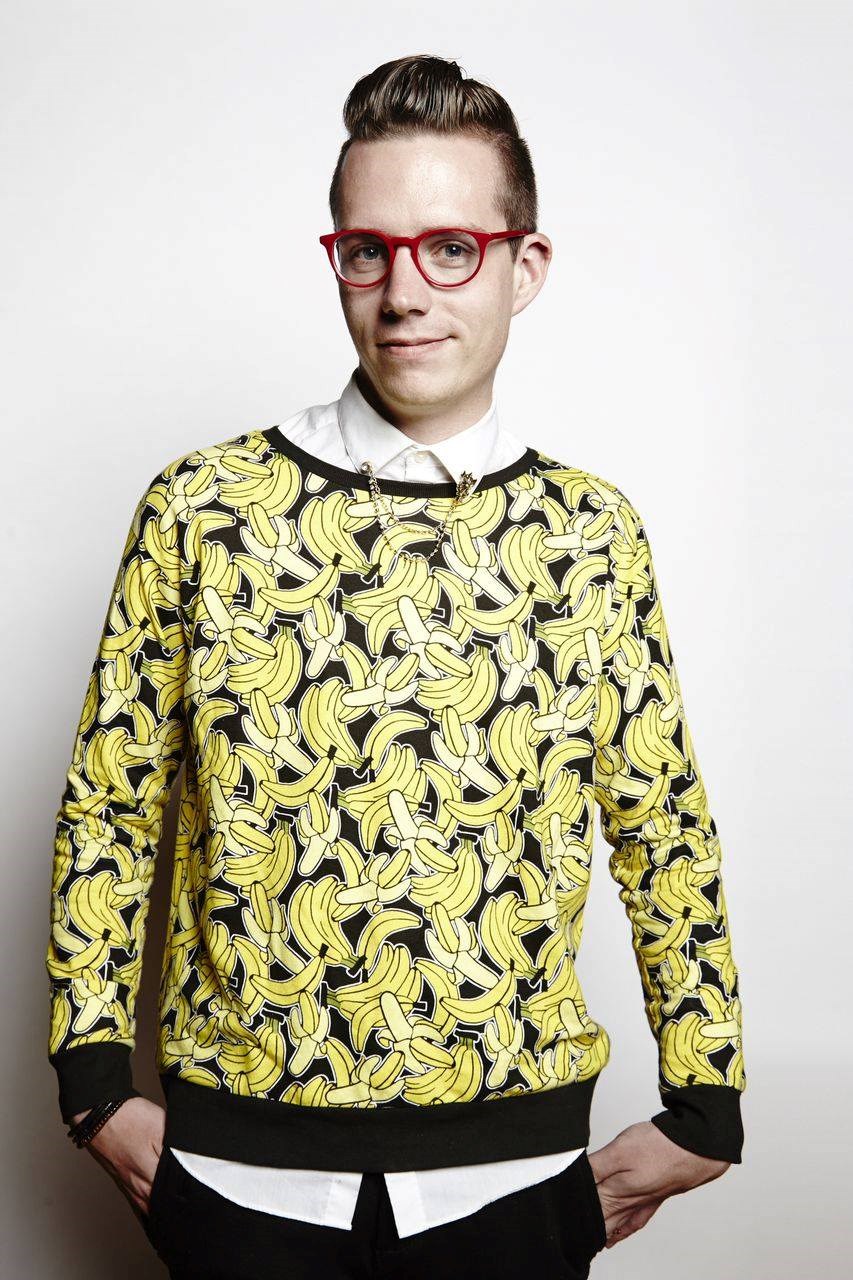 Born and raised in New Hampshire, Matt Kirouac grew up with a love for camping and the outdoors. Though he's lived in Chicago since 2006, he's always on the lookout for new adventures. He writes about travel and food for outlets like TripExpert, Money Inc, Upventur, DiningOut, Food Fanatics magazine, Plate Magazine and Zagat, and he currently serves as Chicago editor for What Should We Do?! He's the author of The Hunt Guides: Chicago (2016) and Unique Eats & Eateries of Chicago (2017).
---