7 Reasons Why Even RVers Should Plan a Cabin Camping Trip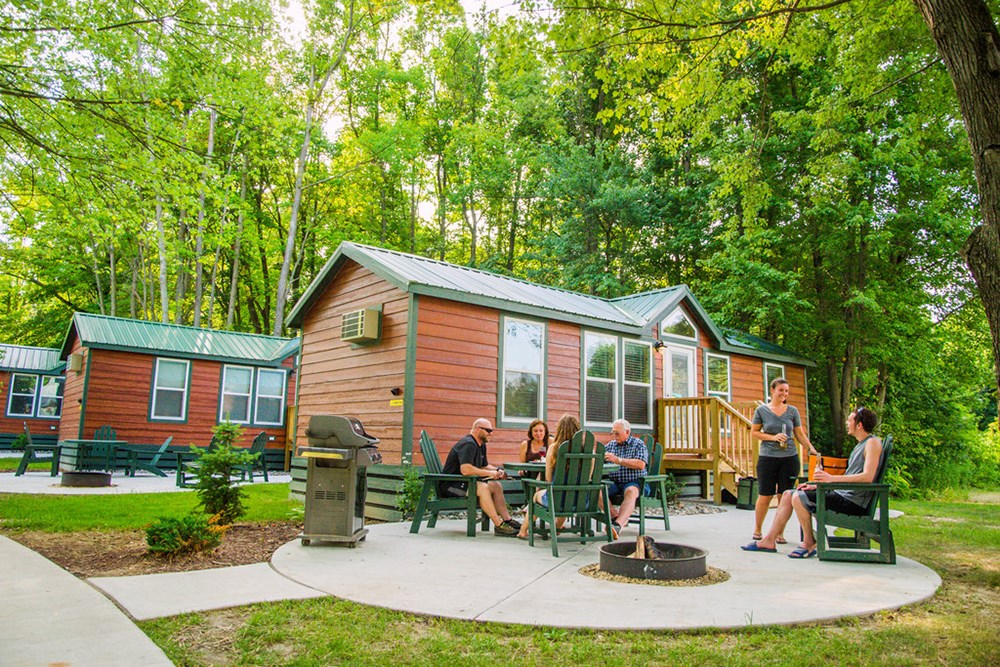 The RV life is one of dynamic travel, endless possibilities, and the free-wheeling ability to make your "home" wherever you feel inspired. But let's be honest: every once in a while, we all need a break. And to sleep in a room that isn't on wheels. A cabin camping trip is just the break you need. What cabins lack in mobility, they more than make for in other ways, and they're the perfect cozy getaway for every type of camper now and then — even RVers! Here's why:
1. Absence Makes the Heart Grow Fonder
We've all heard the old adage that absence makes the heart grow fonder. It's true of human relationships, it's true of nostalgic settings, and it's true of RVs. Especially for RVers who live and travel in their rigs full-time, it's nice to have some time away to appreciate what you have and remember what you love about that lifestyle, which can get overlooked in the normal day-to-day. There's no better way to "take a break" than with a stint in a cabin. That way, you'll still be camping and you'll still have homey amenities, but you'll get to click the reset button and come back to your RV fonder than ever.
2. Not Having to Hookup
Compared to tent camping, RVing is a pretty easy and straightforward form of camping. But on the other hand, compared to cabin camping, it's pretty involved. Whereas most campgrounds necessitate plugging in and hooking up for electric, gas, and water, cabins come fully equipped and ready to go. Just park your vehicle, head inside, and let the camping fun begin! Road trips can be exhausting; sometimes you just want to go camping with minimal effort. In such instances, cabin camping is an apt excuse.
3. Great For Guests
One of the trickiest parts of RV living is navigating how to accommodate visitors. It's always exciting to have friends and family visit while on the road, but most RVs simply don't have the physical space to host guests for too long (or at all). A good in-between solution would be to meet your guests at a convenient campground for both of you, and then share a cabin! This way, you can reconnect on the road, without having to uncomfortably cram your friends onto the tiny foldout couch.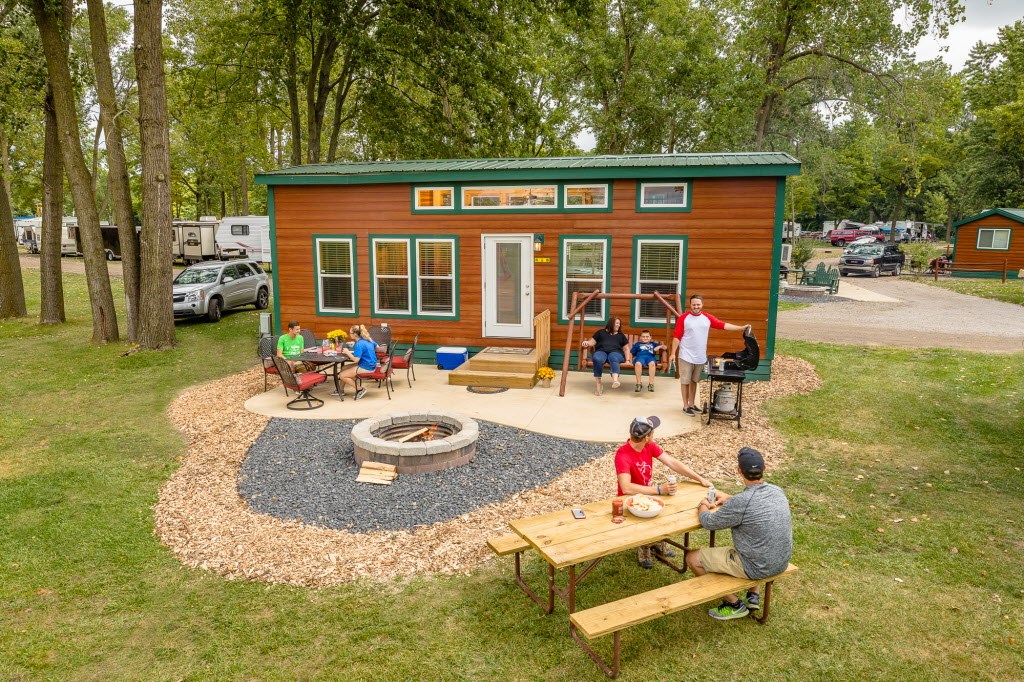 4. Escape the Elements
Again, it's all about the varying grades of camping. Compared to tents, RVs are quite secure against the elements, but they're still nowhere near as safe and reassuring as a cabin. If scary weather is to occur, and you're not sure how well your RV will do in a storm, it's a good excuse to upgrade to a cabin for a few days. You'll be able to batten down the hatches on your RV and hole up in a safe space, with the added bonus of also having fun in a relaxed and cozy setting. Also, another "element" that's good to escape: mosquitos and other bugs.
5. All the Hotel Comforts in a Campground Setting
For those looking to "splurge" a little, a cabin is the perfect middle ground between staying in a hotel and camping. It's got much of the same amenities and comforts of a hotel room, at a fraction of the price, and in the campground setting you're looking for. It's basically like glamping in a hotel room amidst trees and nature, with a much higher likelihood of s'mores than if you were staying in an actual inn.
6. Camp in Cold Weather
RVs can endure a fair amount of extremes, but cold weather can start to feel uncomfortable pretty quickly, necessitating a move to warmer climates. Unless of course you're willing to stay in a cabin and stretch out your camping season a bit longer. If you're particularly attached to a certain area and want to spend more time there — without shivering in your RV — then a cabin provides a suitable solution with its well-equipped heating system and thoroughly insulated walls.
7. Kids Love It
The obvious factor here is that cabins are just plain awesome. They're innately cozy, charmingly rustic, and fun, and they're a hit for all ages. This is most true for kids, who will surely love the quaint confines and the change of pace — especially if bunkbeds are involved. As a family, you'll also be able to stretch out and spread out a bit more without feeling on top of one another, providing ample space to play board games, watch movies, and just hang out.
---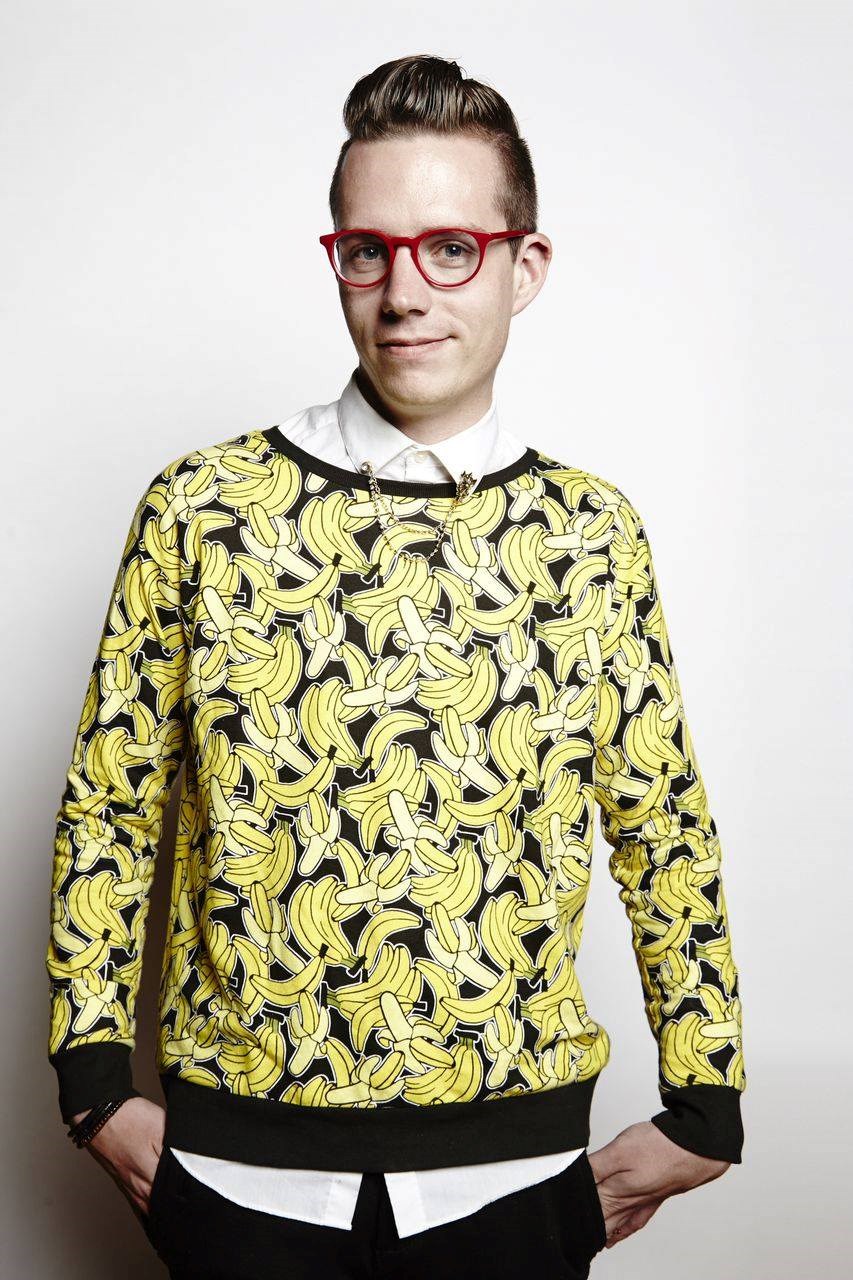 Born and raised in New Hampshire, Matt Kirouac grew up with a love for camping and the outdoors. Though he's lived in Chicago since 2006, he's always on the lookout for new adventures. He writes about travel and food for outlets like TripExpert, Money Inc, Upventur, DiningOut, Food Fanatics magazine, Plate Magazine and Zagat, and he currently serves as Chicago editor for What Should We Do?! He's the author of The Hunt Guides: Chicago (2016) and Unique Eats & Eateries of Chicago (2017).
---