From the Rockies to the Great Smokies to the North Cascades, America is teeming with pastoral mountain towns. But between well-trod towns like Vail and Asheville, the ultimate sleeper hit is hiding in the middle of the country in the Ozarks. Say hello to Eureka Springs, a charming, historic, and artsy oasis in northwestern Arkansas. Despite its small population, it's got the feel of a culturally vibrant — and much larger — city, with a surprising amount of high-quality restaurants, bars, shops, and entertainment, not to mention outdoorsy wonders to explore. Here are seven reasons why Eureka Springs is the ultimate mountain town.
The Nature
One of the benefits of being such a small town (the year round population is around 2,000) is that a vast majority of the land in and around Eureka Springs is lush forest and lakes, strewn with more than 60 natural hot springs that gave the town its boisterous name. Between hiking, paddling, and fishing, there's plenty of opportunities for outdoor recreation here. Lake Leatherwood is a particularly popular enclave for hiking, boating, fishing, and swimming. The lake itself is surrounded by one huge loop trail, which branches off into a widespread network of hilly routes in all directions. In general, the sheer abundance of lakes in the region provide copious options for bucolic hikes and/or paddling. Black Bass Lake is a small-but-pretty option closer to downtown, while Beaver Lake is an enormous body of water utterly surrounded by meandering trails on all sides, from the 6.5-mile Beaver Lake Loop Trail to the 1.5-mile Dogwood Trail.
The Food
For a city so small, the food scene in Eureka Springs is definitely something to scream "eureka!" about. The bustling downtown area, in particular, is loaded with independent restaurants, cafes, and bars, each one serving up its own singular vibe and flavor. Grotto Wood-Fired Grill and Wine Cave literally makes you feel like you're dining in a wine cave (part of the restaurant is an actual rocky cave), with hearty American fare like boneless rib-eyes, smoked duck, grilled pork chops, and brisket au jus sliders. Nyx Restaurant & Bar is another place nestled on the side of a mountain, with natural stone inside the dining room, and a menu of craft beer, steaks, burgers, and fish. Located in the funky Waterloo Lodge, Gravel Bar is one of the best spots in town for cocktails and live music, while SkyBar Gourmet Pizza provides artisanal pizzas with sweeping valley views from the historic Crescent Hotel. There's even an amazing Indian restaurant, The New Delhi Cafe, located right on the main drag downtown. The eccentric, two-level space features everything from fried naan and samosas to butter chicken and tikka masala, all with a side of jazzy live music.
The Haunted History
Speaking of the Crescent Hotel, an ornate castle-sized property set on a hill overlooking the town, this longstanding institution is said to be one of the most haunted hotels in the country, so visit at your own discretion. Built in the 1880s, the property has seen its fair share of paranormal activity and eerie happenings over the decades, from a ghost named "Michael" said to haunt room 218 after plunging to his death from the window, to playful dancing spirits in the Crystal Dining Room. In the 1930s, the building served as an "experimental" cancer hospital for Norman Baker, who lured patients here by claiming to be a doctor with the cure to cancer. Using fake potions and remedies, he never cured anyone, instead just swindling people out of their money. Along with numerous other unexplained happenings and ghosts, the hotel has more than enough mysterious happenings and appearances to attract television and film crews. Whether you're curious enough (or brave enough) to actually stay here or not, the hotel conducts regular ghost tours, so you can get a feel for the haunted history without actually having to sleep overnight.
The Architecture
The Crescent Hotel is just one example of Eureka Springs' striking architecture, a unique mashup of decadent Victorian buildings and quirky structures cobbled together with wooden staircases, decks, bridges, and as we've discussed before, literal caves. Thanks to the fact that the entirety of downtown Eureka Springs is listed on the National Register of Historic Places, the distinct look and feel of the town has remained perfectly preserved over the years. Along with the Crescent Hotel, other iconic Victorian-style buildings include the Basin Park Hotel and New Orleans Hotel and Spa, along with the majestic Queen Anne Mansion and Resort. Altogether, Eureka Springs is said to have one of the largest collections of preserved Victorian houses in the central U.S., many of which come in colorful pastel hues. Coupled with the funky, eccentric buildings smattered around downtown, like the bi-level New Delhi Cafe, and the jaw-dropping Thorncrown Chapel, a marvel of vaulted wooden architecture surrounded by trees, makes Eureka Springs among the most stunning mountain towns in the country.
The New Orleans Vibes
As evidenced by the New Orleans Hotel and Spa, there's a palpable Big Easy vibe going on in Eureka Springs. Not only does it share a similarly singular architectural style, but the town has an abundance of Creole and Cajun flavors, as at the Voodoo Lounge and the Creole Girls Cafe (the latter of which is owned by New Orleans expats). Eureka Springs even hosts its own annual Mardi Gras festival, the Krewe of Krazo (that's "Ozarks" spelled backwards), a two-month spree of ongoing parades, bead-decorated Mardi Gras trees, and an epic party on Mardi Gras itself.
The Shopping
Strewn amidst the hotels, restaurants, and bars, the downtown district is also filled with unique shops covering everything from high-quality leather jackets and vintage apparel to healing gem stones. For Bare Feet is a sock-filled wonderland, while watches and clocks take the spotlight at the Eureka Clock Company, and glass jewelry is on display at Fusion Squared. Granny's Place has a bit of everything, from children's toys and juggling sticks to essential oils and cuckoo clocks, and Fresh Harvest Tasting Room has your artisanal olive oil needs covered. Some can't-miss stops include Earthbound Trading Co., a surprisingly stylish and affordable boutique that would be right at home in a much larger — and more fashion-forward — city, and Crystal Waters, a gem store filled with stone-clad accessories said to have healing qualities.
The Diversity
From the haunted lore to the high-caliber food scene, Eureka Springs is a place of pleasant surprises, but one of the most surprising aspects of this mountain town is its diversity. For a small town in a quiet corner of the Ozarks, diversity and inclusion is on full display everywhere you look. It's the rainbow-painted stairs downtown, and the rainbow flags billowing from nearly every street corner. It's the LGBTQIA-centric shirts and swag at Ladybug Emporium. It's the fact that Eureka Live, an enormous gay bar and club, is situated front-and-center downtown, with popular drag shows and a convivial crowd from near and far. Over 30% of the 2,000 residents in Eureka Springs identify as members of the LGBTQIA+ community, a statistic that's far higher than the national average, which explains the out-and-proud diversity on full display in this charming, all-inclusive mountain town.
Where to Stay Near Eureka Springs
Plan your Eureka Springs vacation from the comfort of Eureka Springs KOA Journey. Nestled in the Ozark Mountains, this KOA campground offers convenient RV Pull-Thru Sites, a variety of cabins and areas for tenting. You'll be near all the action here!
---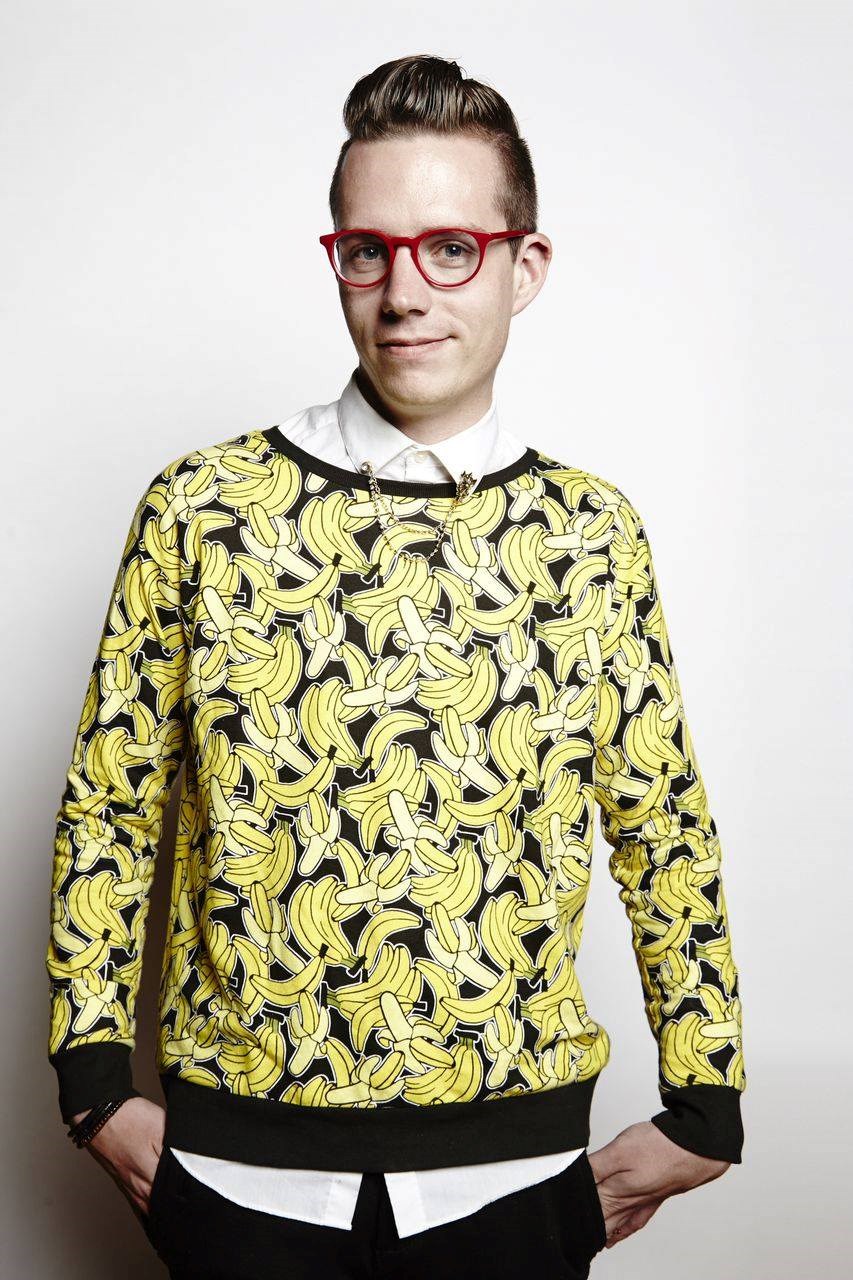 Born and raised in New Hampshire, Matt Kirouac grew up with a love for camping and the outdoors. Though he's lived in Chicago since 2006, he's always on the lookout for new adventures. He writes about travel and food for outlets like TripExpert, Money Inc, Upventur, DiningOut, Food Fanatics magazine, Plate Magazine and Zagat, and he currently serves as Chicago editor for What Should We Do?! He's the author of The Hunt Guides: Chicago (2016) and Unique Eats & Eateries of Chicago (2017).
---