Ah, Florida. The Sunshine State. Mere mention of this global icon of tourism conjures images of warmth, relaxation, and fun in the sun (assuming you're not visiting at the height of hurricane season). With fall and winter in the offing, though, there are myriad reasons to plan a trip to this southern state, from the comfy weather and the recreation opportunities to the theme parks and bucolic springs. Here are seven reasons to consider a trip to Florida.
7 Reasons to Visit Florida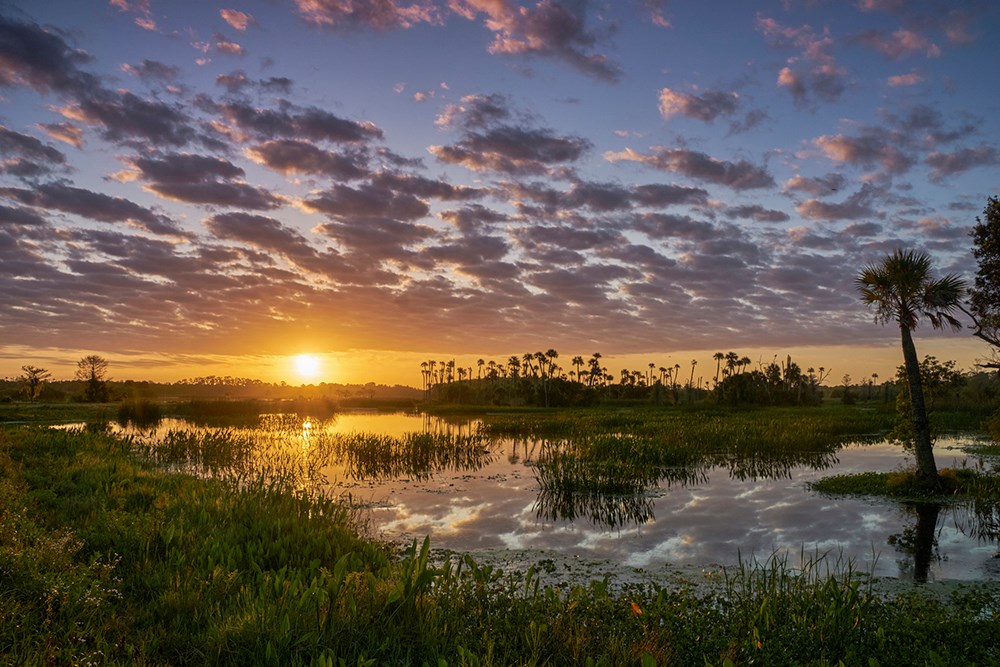 1. Florida's National Parks
For nature- and wilderness-lovers, Florida deserves a spot at the top of the bucket list. The state is home to one of the largest national parks in the contiguous U.S., as well as two other smaller, under-the-radar parks worth visiting: Biscayne National Park is a snorkeling and paddling paradise, while Dry Tortugas National Park is a watery wonderland anchored by Fort Jefferson, 70 miles west of Key West. Not to mention other National Park Service units like Canaveral National Seashore, Big Cypress National Preserve, and Fort Matanzas National Monument. But if you really want to dig in and explore Florida's wilder side, plan to spend a chunk of time at the one and only Everglades National Park, a 1.5-million acre behemoth at Florida's southern tip. Home to the largest subtropical wilderness in the country, it's a larger-than-life mecca of meandering waterways, mangrove-lined shores, boardwalk trails, paddling opportunities aplenty, and epic wildlife (this is the only place on Earth where alligators and crocodiles co-exist).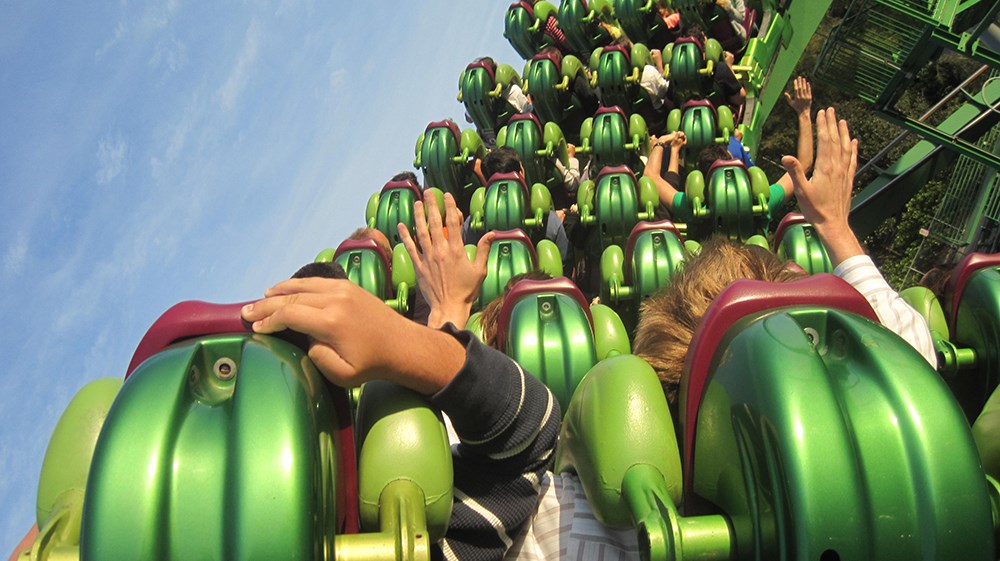 2. Florida's Theme Parks
Perhaps Florida's most popular attribute is its world-famous theme parks. Walt Disney World, in particular, is not only the most popular tourist attraction in the state, but in the entire world, with tens of millions of visitors voyaging to Magic Kingdom, EPCOT, Animal Kingdom, and Disney's Hollywood Studios each year. It's no wonder that Orlando, Florida, is nicknamed the theme park capital of the world, considering it's home to iconic attractions, events, rides, and restaurants, all of which exhibit Disney's penchant for meticulous detail, perfection, and sheer magic. If Disney World wasn't enough, Florida is also home to Universal Studios Orlando, Islands of Adventure, SeaWorld, Busch Gardens, LEGOLAND, and more, with something for literally everyone and anyone.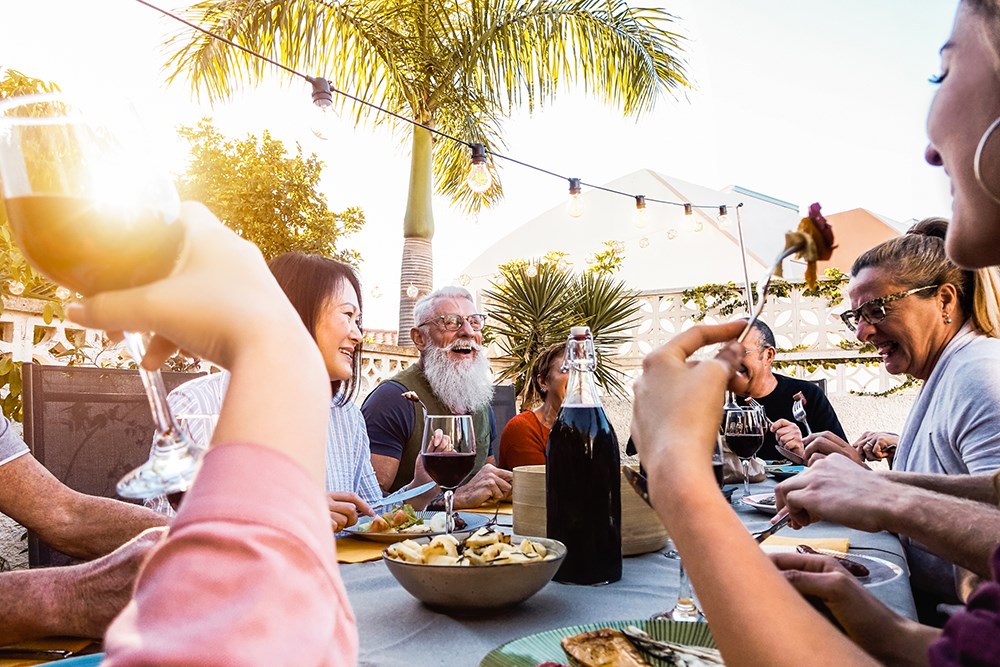 3. Florida's Food
Key lime pie. Oranges. Fresh seafood galore. With its year-round warm weather and abundant sunshine, Florida is home to some of the best agriculture in the nation, including seasonal splendors of fruit, vegetables, and fish, making this state a must-visit for foodies. From the panhandle to the keys, the state is filled with vibrant flavors, bountiful markets, fruitful farms, and crowd-pleasing restaurants, the latter of which populate cities like Tampa, Orlando, Jacksonville, and Miami. If you're gonna put together a bucket list of "gotta have 'em" Floridian eats, then start with this: a seasonal fruit milkshake from Robert Is Here just outside Everglades National Park, stone crab from Joe's Stone Crab in Miami, key lime pie from literally anywhere on Key West, a Mickey pretzel or Mickey waffle (or anything Mickey-shaped) from Disney World, a Cubano sandwich from Versailles in Miami's Little Havana, a mojito from Columbia Restaurant in Tampa, and fish tacos from TacoLu in Jacksonville.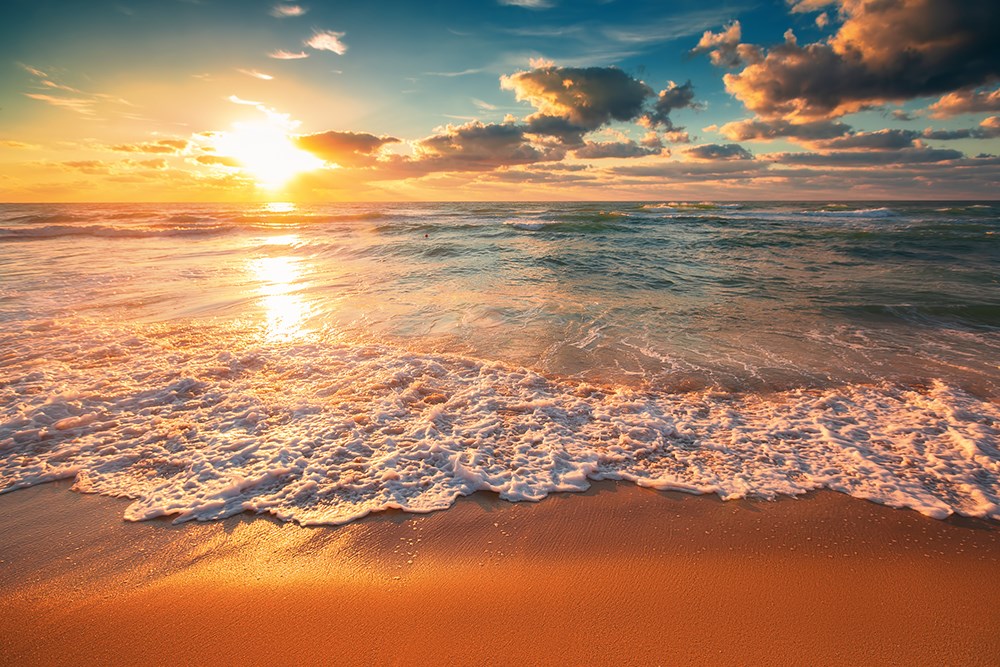 4. Florida's Beaches
Florida is as famous for its beaches as it is for its theme parks. With water on nearly every side and 1,350 miles of coastline (the most of any state, aside from Alaska), there's no shortage of fun in the sun to be had here, and considering the state's geographic diversity, each beach feels totally unique. Along the Gulf Coast of the panhandle, you'll find silky-smooth sugary-white beaches near Pensacola, especially in pastoral beach communities like Walton Beach and Miramar Beach. Along the state's east-central coast, places like Daytona Beach, New Smyrna Beach, and Cocoa Beach offer sunbathing with a side of adrenaline — you can literally watch rocket launches from the Kennedy Space Center from Playalinda Beach at Canaveral National Seashore. Then there's Florida's most iconic beaches at the state's southern tip, where tourists flock from around the world to bask on Miami's Art Deco-clad South Beach. Whatever flavor you're after, Florida's infinite beaches won't disappoint.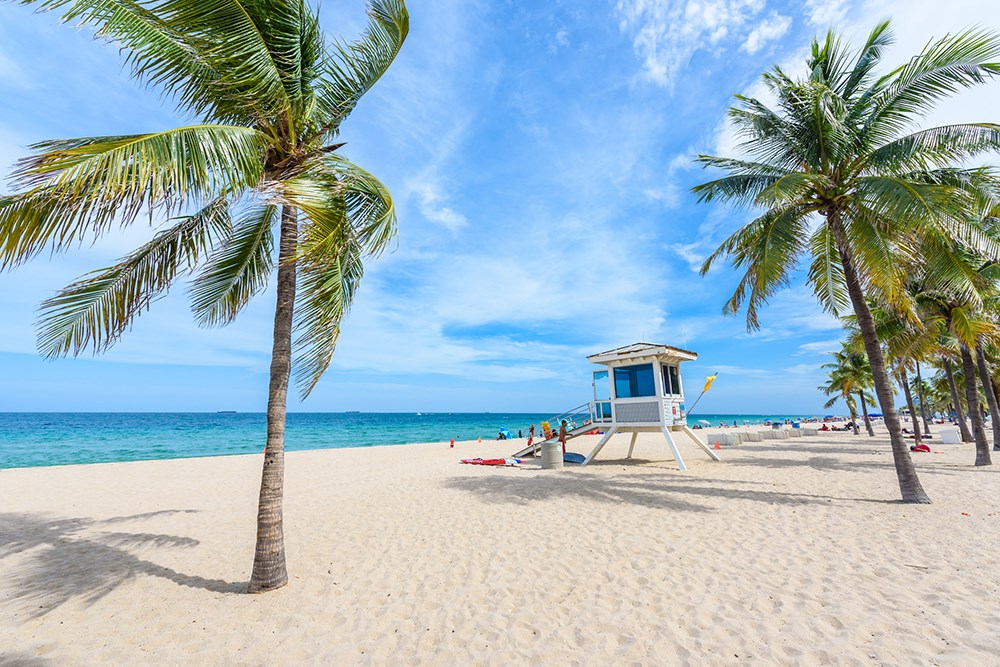 5. Florida's Sunshine
Florida isn't nicknamed the Sunshine State for nothing. Although it isn't technically the sunniest state in the nation (that honor goes to Arizona), it does get some of the most annual sunshine each year, even accounting for hurricane season and the frequent afternoon showers that occur throughout summer. Coupled with the year round warmth, Florida is a winter escape for folks yearning for Vitamin D. Just don't forget the sunscreen!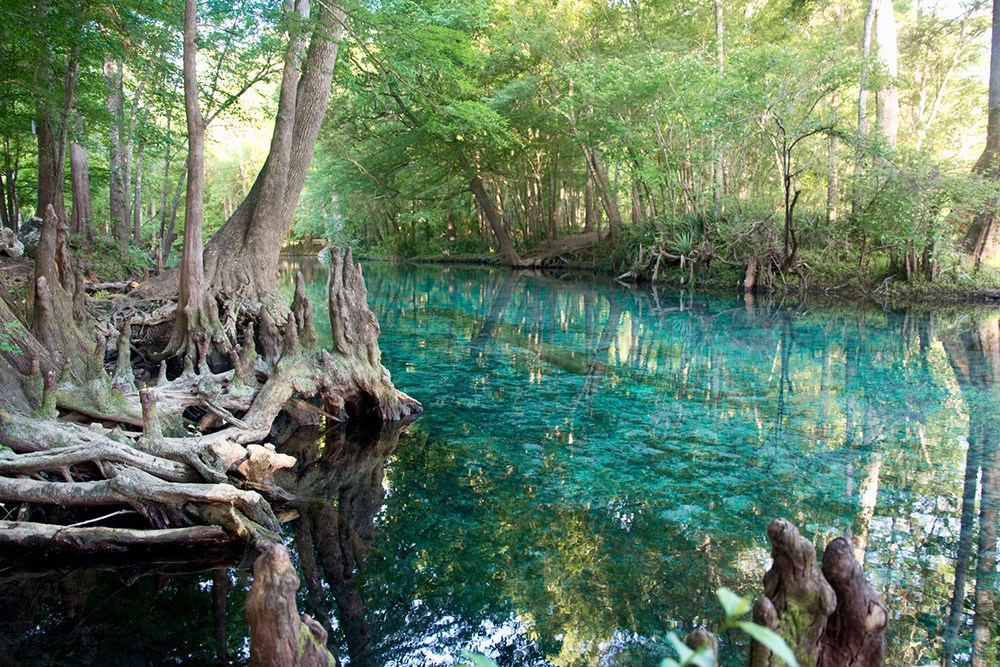 6. Florida's Natural Springs
The beaches and water parks aren't the only aquatic attractions in Florida. Long before theme parks drew tourists by the millions, the state's picture-perfect springs were the star attraction, famed for their crystalline waters, wildlife, and boating opportunities. The cream of the crop is Silver Springs State Park, which is renowned for its long-running glass-bottomed boat tours taking visitors over turquoise-blue water for a unique glimpse at marine life (manatees are a crowd favorite, but you can also spot otters, monkeys, and alligators). Feeling adventurous? Hop in a kayak and paddle the springs yourself, or explore on foot, as the park contains more than 15 miles of hiking trails along the Silver River.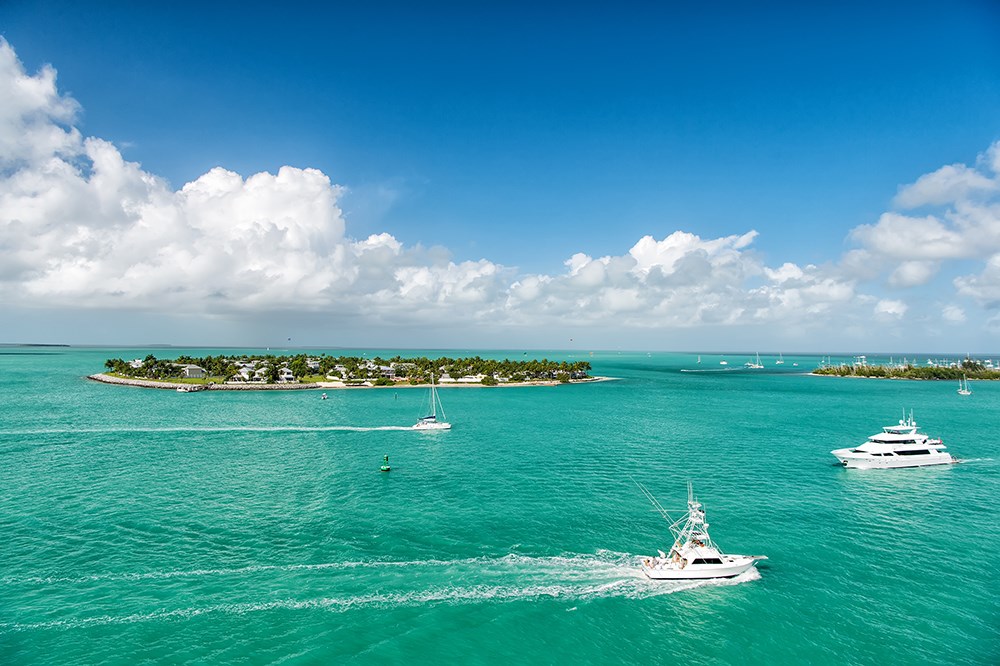 7. The Florida Keys
At the very southern tip of Florida, the keys feel like a whole world in and of themselves. Though just a few hours from Miami, each key has its own distinct style and vibe, from Key Largo all the way to edge of Key West. As you make the trek out, stop at Bahia Honda State Park off Big Pine Key for an afternoon of snorkeling, swimming, and kayaking at Calusa Beach, then finish the day at Key West. Here, the quirky vibes, charming history, colorful architecture, and animated culture all comes alive, from the ornate Hemingway Home and Museum to the Cuban coffee shops, rum bars, quaint B&B's, and the notorious nightlife along Duval Street, a bustling thoroughfare lined with restaurants, bars, gift shops, inns, and seasonal festivities that make Key West one of the most vibrant destinations in the U.S.
---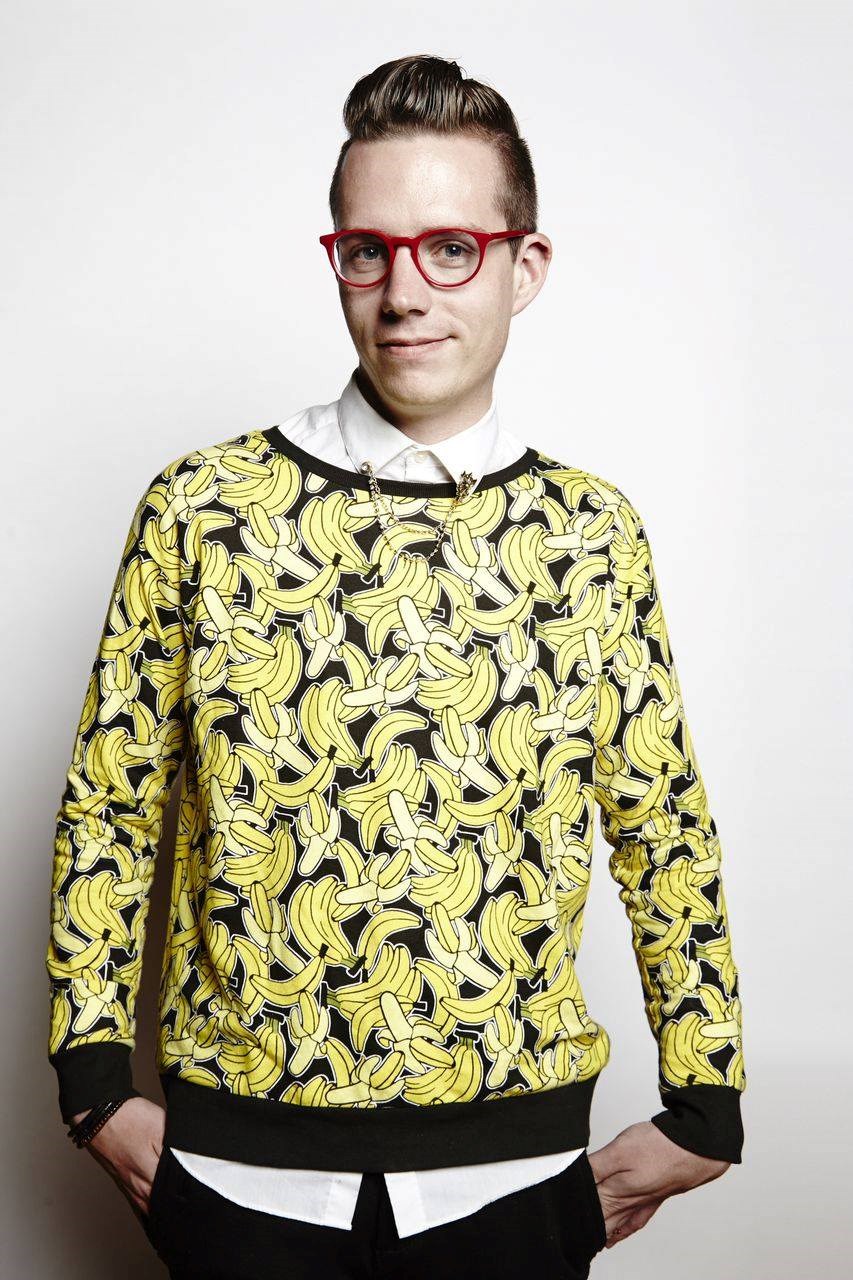 Born and raised in New Hampshire, Matt Kirouac grew up with a love for camping and the outdoors. Though he's lived in Chicago since 2006, he's always on the lookout for new adventures. He writes about travel and food for outlets like TripExpert, Money Inc, Upventur, DiningOut, Food Fanatics magazine, Plate Magazine and Zagat, and he currently serves as Chicago editor for What Should We Do?! He's the author of The Hunt Guides: Chicago (2016) and Unique Eats & Eateries of Chicago (2017).
---