7 Camping Recipes for People Who Don't Like to Cook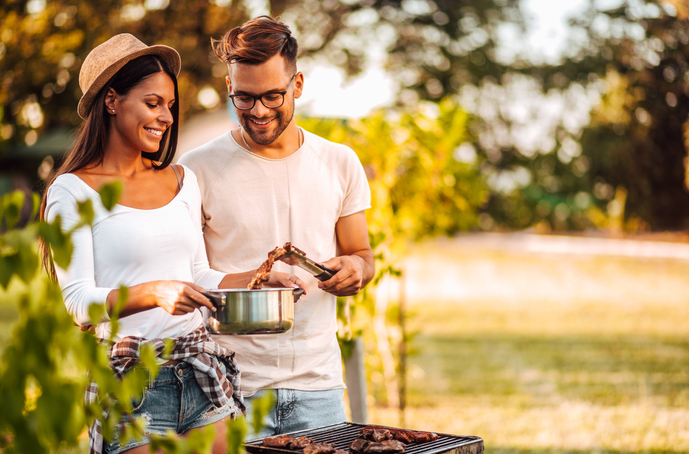 You just might need to cook a meal or two during your camping trip. Before you go, practice any cooking techniques you're not familiar with and prep ingredients ahead. Plan meals that use the same ingredients in different ways to cut back on the number of food items you'll need to bring. Think of meals you can make that use up any leftovers. The following recipes are a range of no-cook, limited cooking and leftover ideas that use some of the same ingredients.
Easy Breakfast Camping Recipes
If you're looking to eat something other than a bowl of oatmeal or cold cereal for breakfast, build a protein-rich fresh berry parfait.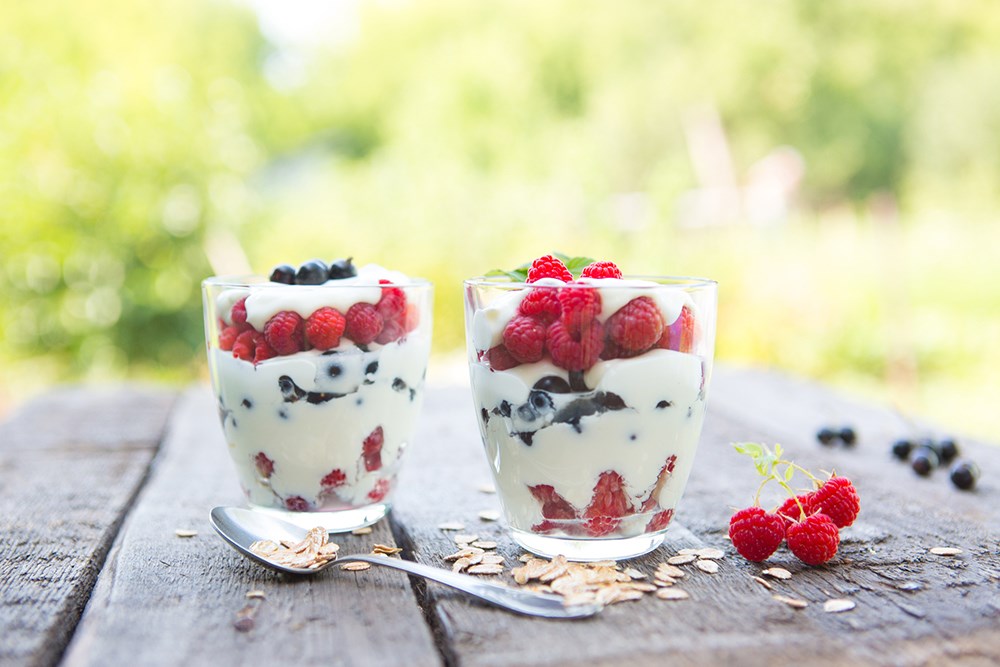 1. Mixed Berry Parfait
Serves 1
Ingredients:
Mixed berries like strawberries, raspberries, blackberries, blueberries
1 cup vanilla yogurt or Greek yogurt
¼ cup granola
Honey
Directions:
Add yogurt to a bowl or cup.
Top the yogurt with granola and a handful of fresh berries.
Drizzle honey on top. Enjoy!
Easy Lunch Camping Recipes
Most likely, you won't be at your campsite during lunch, so you'll want to prepare lunch before you take off exploring. This recipe calls for hard boiled eggs, which you can prepare at home before your camping trip. If kept cool, the eggs will last up to one week. Use an insulated lunch bag to keep sandwiches cool until lunchtime.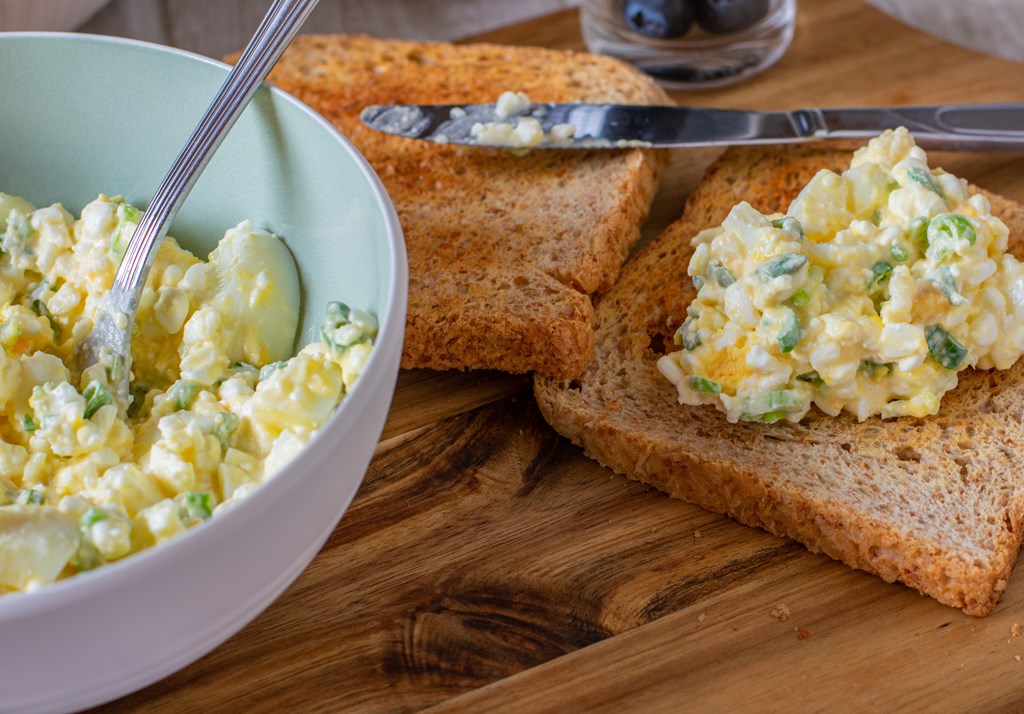 2. Egg Salad Sandwiches
Makes 4 sandwiches
Ingredients:
8 hard boiled eggs
3 tablespoons to ¼ cup of mayonnaise
½ tablespoon mustard
½ tablespoon chopped fresh chives
Salt
Black pepper
8 bread slices
Optional fixings: lettuce, sliced tomatoes, dill pickles
Directions:
Peel and chop the hard boiled eggs, place them in a container or bowl for mixing.
Mix mayonnaise, mustard, chives, salt and pepper to taste in a small bowl or cup.
Wet eggs with mayonnaise mixture to your liking, set aside extra mayonnaise mix.
Toast or grill bread slices if desired.
Spread extra mayonnaise mix or fresh mayonnaise on two slices of bread.
Add egg filling to a slice of bread and additional fixings. Top with second slice of bread.
Easy Dinner Camping Recipes
One way to cut back on the amount of cooking that needs to be done while camping is to make enough food for leftovers! These two dinner recipes coordinate. The first one is a simple but tasty cut of meat and the second is designed to use up any meat leftovers.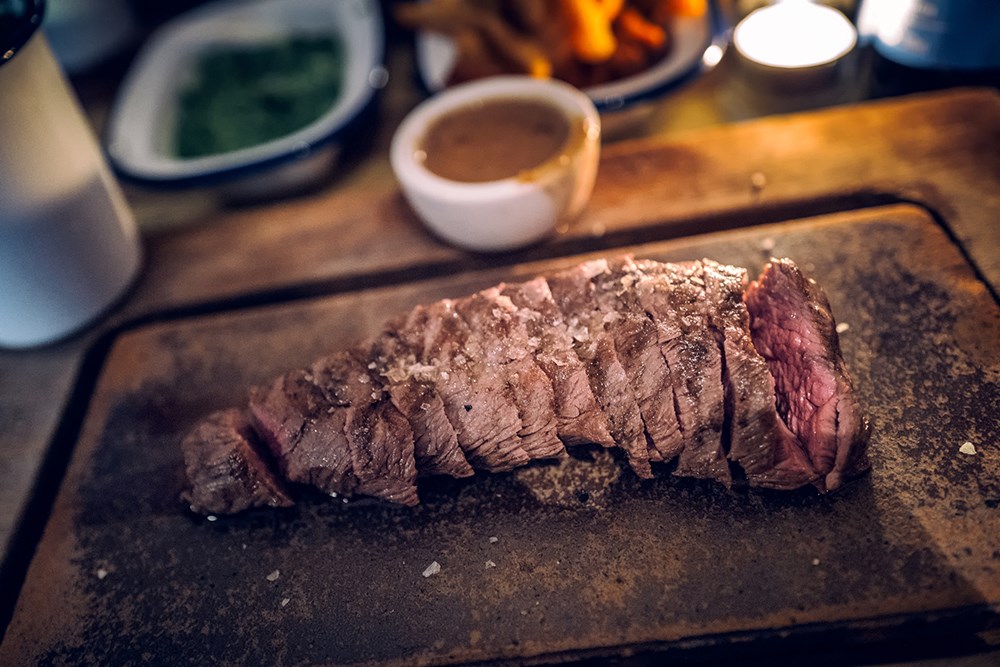 3. Grilled Teriyaki Steak
Ingredients:
Store-bought teriyaki marinade
Flat iron steak or skirt steak
Cooking oil
Directions:
Put steak and enough marinade to cover the steak inside a large Ziplock bag and chill for a few hours.
Start your charcoal campfire or BBQ grill.
Clean the grill grate with a wire brush and spread some oil on the grill with a paper towel using tongs.
Coat both sides of the steak with your choice of cooking oil and put the meat on the grill.
Grill each side of 5 minutes and take off the grill.
Let meat stand for a few minutes before serving.
If you don't want to set up a charcoal campfire, you can pan-sear the steak instead. Use the same amount of time while you cook the steak on a camp stove.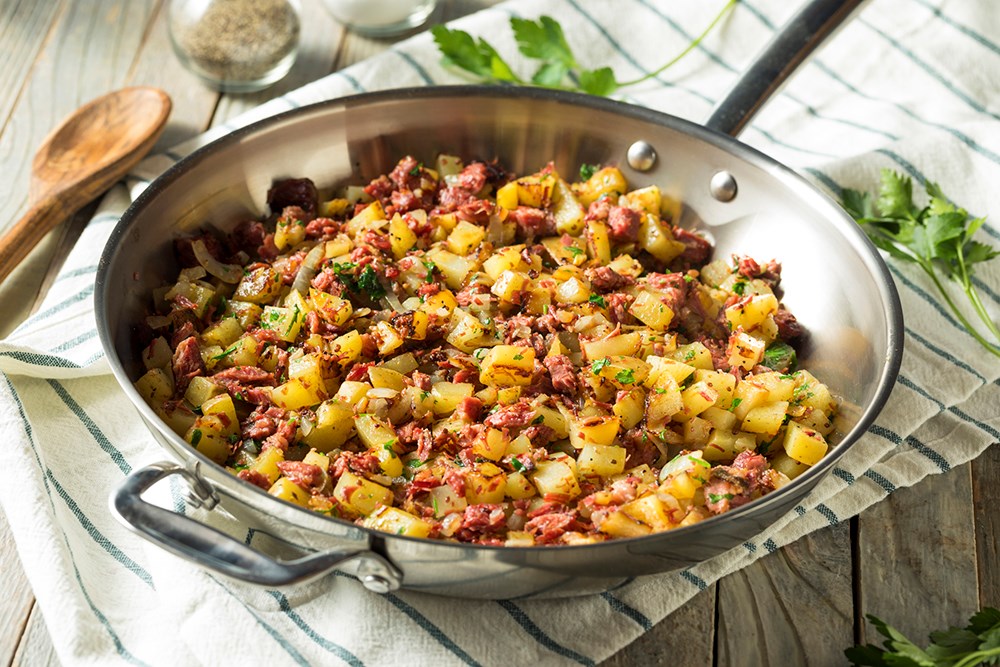 4. Steak Hash
Ingredients:
Leftover grilled meat like flat iron or skirt steak, cut into small pieces
3-4 medium-sized potatoes, cubed
2/3 cup chopped onion
¼ teaspoon garlic powder
¼ teaspoon salt
¼ teaspoon black pepper
Olive oil
Directions:
Sautee onion in a frying pan with 2 tablespoons of olive oil until tender. Take onions out of pan and reserve for later.
Add 4 tablespoons of olive oil to the pan and cook the potatoes until soft, frequently turn the potatoes.
Combine the onions, spices and meat with the potatoes and heat for 3 to 5 minutes.
Quick Sides for Camping

Here are three quick sides to go along with the main meal.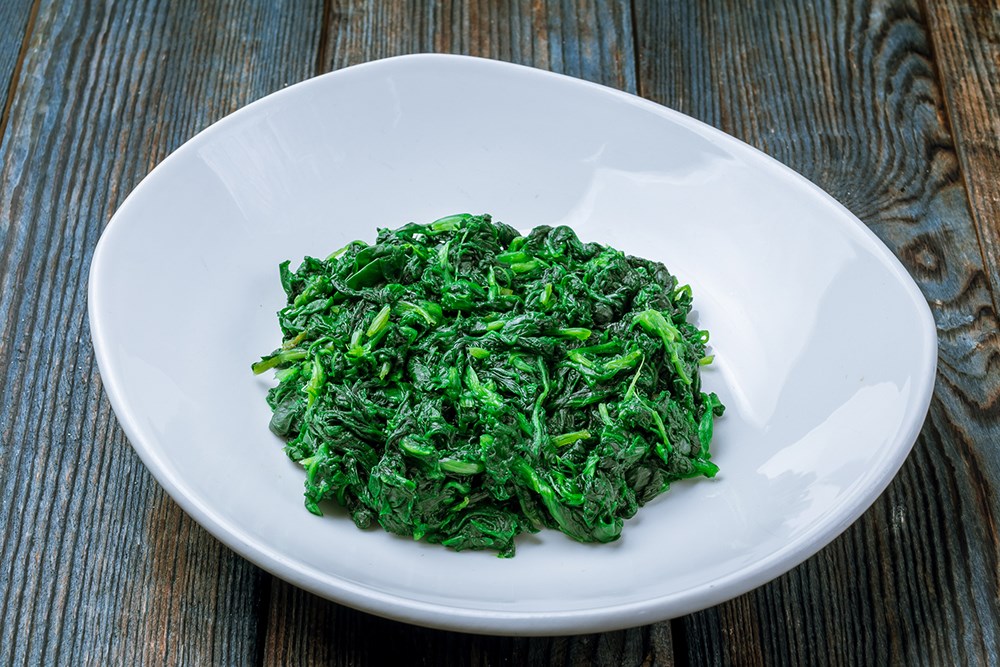 5. Steamed Spinach
Serves 2
Ingredients:
4 cups baby spinach
1 teaspoon garlic powder
2 tablespoons olive oil
2-3 tablespoons water
Directions:
Heat olive oil and garlic powder in a frying pan.
Add baby spinach and water.
Cover the pan to steam the spinach. Use tongs to flip the spinach as it cooks.
Take off heat and serve once the spinach has cooked down.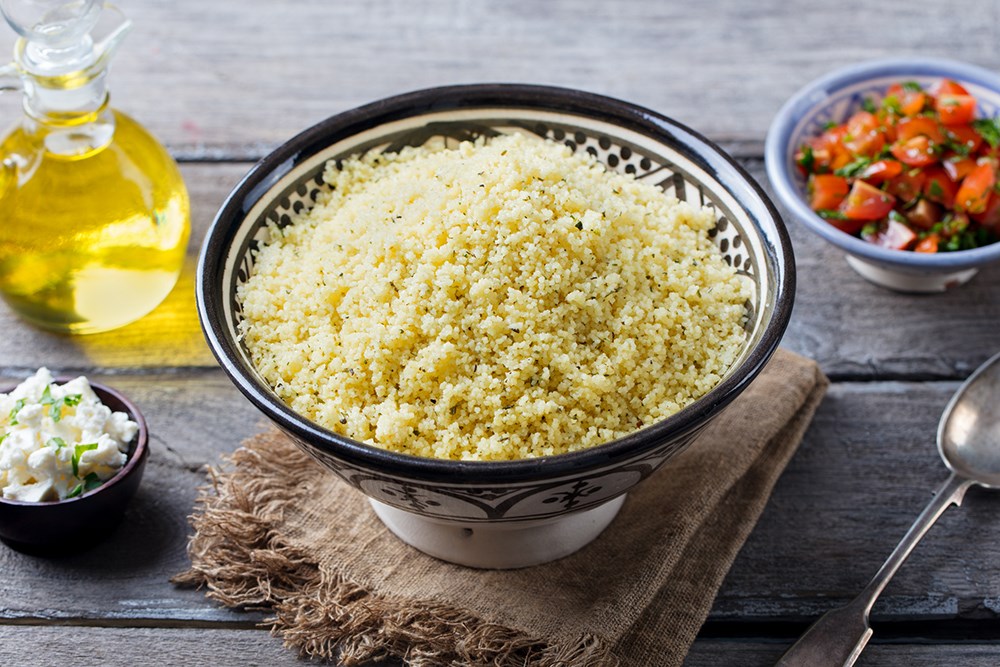 6. Sweet or Savory Couscous
Ingredients:
1 tablespoon olive oil
1 cup couscous
1 1/4 cups water or broth
For savory flavor:
1 teaspoon garlic powder
Salt and black pepper to taste
1/2 teaspoon curry powder
Sliced cherry tomatoes
Fresh basil leaves
For sweet flavor:
Raisins or dried cranberries
Sliced pine nuts
2 tablespoons honey
Directions:
Bring a pot of water or broth to a boil.
Take pot off the heat.
For a savory taste, add spices to the broth then stir in the couscous.
For a sweet taste, add pine nuts and raisins then stir in the couscous.
Let stand for 3 minutes and fluff up the couscous.
Serve the sweet version with a drizzle of honey and the savory option with sliced tomatoes and fresh basil.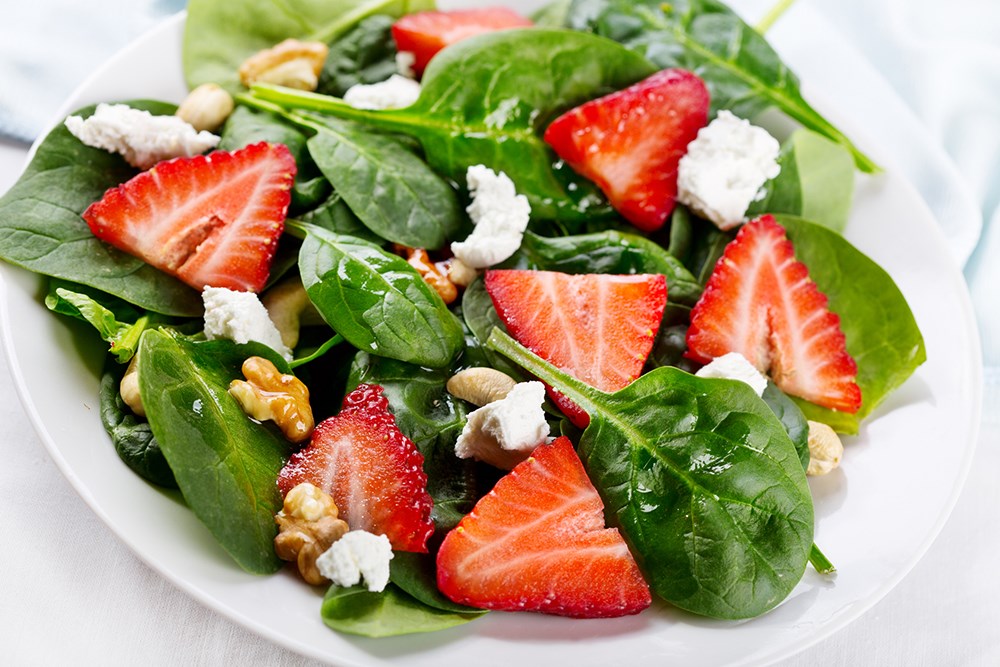 7. Baby Spinach Salad
Ingredients:
4 cups baby spinach
1 cup cherry tomatoes or sliced strawberries
½ cup chopped walnuts or pecans
½ cup feta cheese
Strawberry vinaigrette
Directions:
Mix ingredients in a medium-sized bowl, serve and top with vinaigrette.
Add leftover couscous to your salad!
---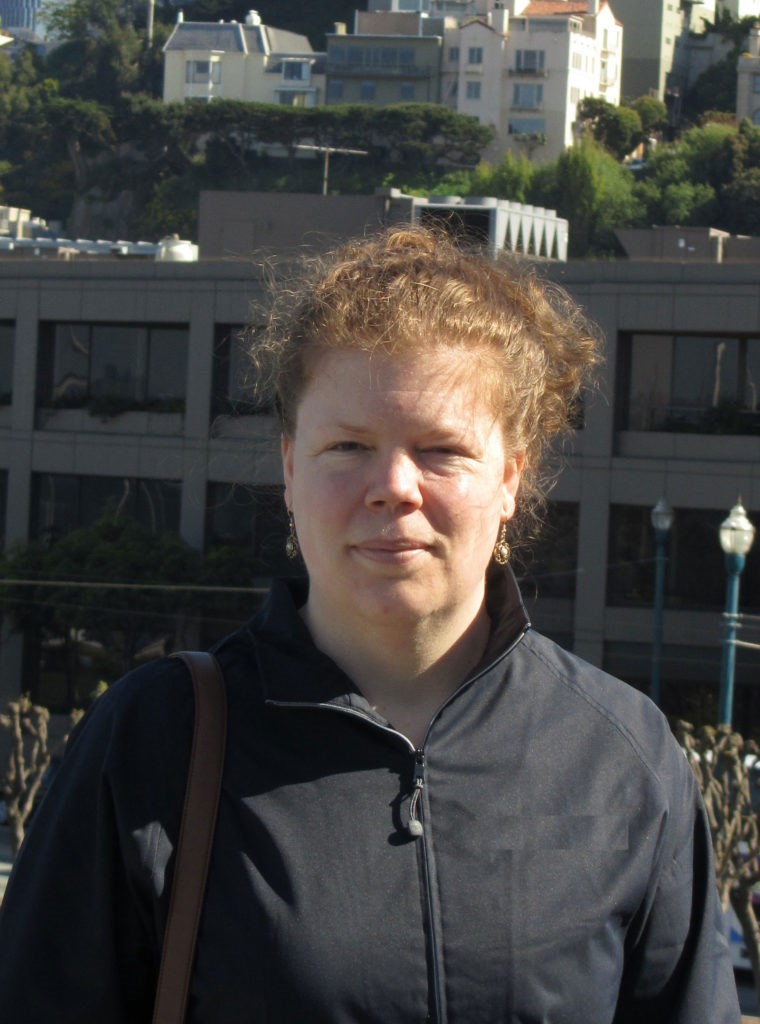 Eva Barrows is an accomplished San Francisco Peninsula freelance writer and editor. She writes for regional magazines like PUNCH and Edible Silicon Valley and is editor-in-chief of Live&ThriveCA magazine. She founded the online literary journal Imitation Fruit in 2007 and has enjoyed promoting fellow writers and artists ever since. Read more of her travel writing at www.evabarrows.com.
---