There are some things you can't put a price tag on, and a good night's sleep is one of them. Ideally, you sleep just as soundly in your RV as you do at home. But if you're like most travelers, you probably find it more difficult to get adequate rest when you're on the road. After all, one of the downsides of traveling is messing with our circadian rhythms. Still, there are plenty of products that can help you get more quality zzz's in your camper (even if you're sharing it with kids who wake up at the crack of dawn or a golden retriever with gas). From sheets fit for a queen to a machine-washable weighted blanket, here are seven best-sellers that will help you get a better night's sleep in your RV. 
Buy These Best-Selling Products For Better Sleep in Your RV

1. Sheets Fit for a Queen, $30, Amazon
With a double brushed finish that makes these super soft sheets feel like they're 1,500-thread count, these luxurious sheets are figuratively fit for royalty. They're also designed for camper mattresses (which tend to be shorter than traditional mattresses), so they're literally fit for an RV queen. Choose from 45 color options, and rest assured that you won't be returning them anytime soon. They are a #1 best-seller on Amazon where they have an impressive 4.6-star average rating from nearly 123,000 reviews. 

2. Blackout Curtains, $20, Amazon
For the sleeper who is sensitive to light, blackout curtains (especially if you're camping in Alaska in August) are a no-brainer. While most RVs don't come with them, RV-friendly blackout curtains are easy to find online and only take a few minutes to swap out. These best-selling blackout curtains that block out up to 99% of light have a 4.6-star average rating from more than 30,000 reviews. Several reviews left by satisfied shoppers who use these curtains in their RVs even include how they help with insulation.

3. Memory Foam Eye Mask, $18, Amazon
There's no denying that memory foam mattresses and memory foam pillows are total gamechangers. Similarly, a memory foam eye mask can be all the difference between falling asleep in five minutes and falling asleep in 50 minutes. While there are lots of memory foam sleep masks on the market, Amazon's top seller is the MZOO Sleep Eye Mask which has an impressive 4.7-star average rating from nearly 79,000 reviews. Its low rebound memory foam molded cups are basically ergonomic blackout curtains that put zero pressure on your eyes. 

4. Sleep Sound Machine, $22, Amazon
One of the best parts about camping is leaving the noise of the city, or suburbs, behind. Still, if you can't sleep in silence, or the noise of neighbors pulling into their campsite after midnight keeps you up, consider investing in a sound machine. The best-selling Magicteam portable sleep sound machine from Amazon boasts 20 soothing sounds you can listen to at 32 different volume levels. Set the timer for an hour or two, or leave it on continuously throughout the night. One satisfied shopper who recently used it on an 11-day boondocking trip in Colorado calls it a "must have for camping." 

5. Pillow Spray, $30, Amazon
Yes, pillow spray is actually a thing. In fact, many sleep experts swear by adding a spritz or two to your nighttime routine. While it's not the cheapest spray you'll find, the deep sleep pillow spray from thisworks is a best-seller on Amazon where it has nearly 13,000 perfect five-star ratings. It's a relaxing "superblend" of lavender, chamomile and vetivert that nearly 90% of users say helps them fall asleep faster. 

6. Pillow Top Mattress Cover, $60, Amazon
Pillow top mattress covers are an easy and affordable way to upgrade any mattress that doesn't feel "just right." In fact, even Goldilocks would get a great night's sleep on this popular (it's Amazon's #1 best seller in mattress pads) RV mattress pad cover from EASELAND. It's made of a down alternative and is machine-washable, so not only does it make your mattress more comfortable, it also protects it from wear, tear and stains.

7. Weighted Blanket, $40, Amazon 
A relatively new invention (they only date back to the late 1990s), weighted blankets are marketed as a sleep aid that relieves anxiety and stress. Whether or not you believe all the hype, it's hard not to be a fan of these heavy covers that seem to envelope you in a hug. This best-selling weighted blanket from Quility offers "seven layers of softness" and comes in several sizes and weights ranging from 12 to 30 lbs. It's also machine washable (although you'll need a sturdy clothesline line for hang drying it). 
---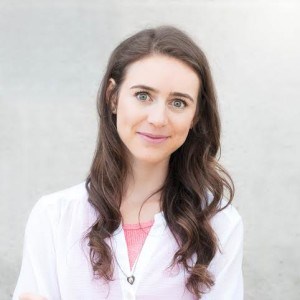 Katie Jackson is a writer and media specialist based in Montana's Big Sky Country. Living and working everywhere from New York to Nicaragua, Katie is no stranger to adventure. When she's not traveling the world (or writing about it!) she's busy chasing after a Leonberger named Zeus. Follow Katie's travels on Instagram @katietalkstravel.

---
Kampgrounds of America, Inc is a participant in the Amazon Services LLC Associates Program, and affiliate advertising program. Some links may be affiliate links and Kampgrounds of America, Inc may get paid if you buy something or take an action after clicking one of these links.
Prices are accurate at time of publishing. Note that they are subject to change at the discretion of Amazon or their marketplace sellers.