6 Tips for Gourmet Camp Cooking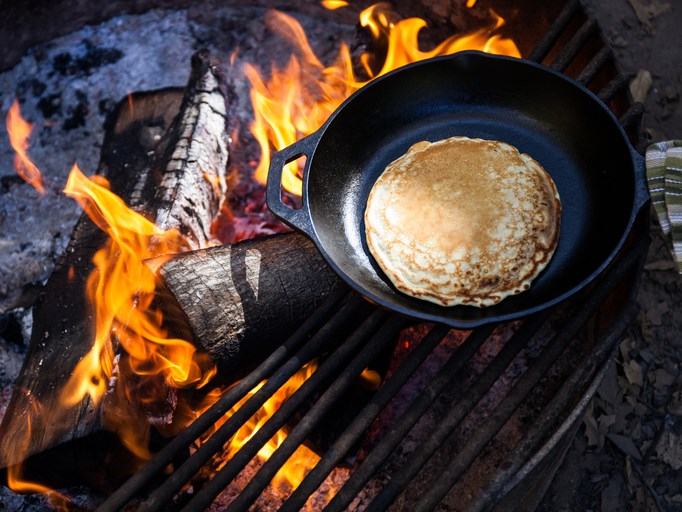 People frequently assume camp cooking is one of three things: basic, boring, or bland. But, it is easy to dial up the wow factor and create a camp meal that will impress even the most discerning of campers. Sure, s'mores are great but hot dogs? Come on. We can do better—much better—than that.
Below we've included six tips to help turn your camping meal from drab to dazzling. Now the only thing to worry about is which campground to visit!
1. Crack Some Eggs
Oatmeal definitely has its place in this world but we can do better than brown mush for our first meal of the day. Eggs are a great addition to any morning meal (brunch anyone?) because they're protein packed and easy to fancy up. Omelettes, scrambled eggs, sunnyside up—the list is endless. But, transporting them can be sporting at best, so here is a tip: before you leave your house, crack a bunch of eggs into a water bottle and tightly seal the lid. Once it is time to dine, pour the eggs into the pan without fretting about cracked or broken shells.
2. Impress Your Family with a Cheese Board
Picture this: your spouse and kids sit down at the table, exhausted after a long day of playing outside. Voila! You serve them a beautifully-arranged platter of delicious snacks, looking more like it came from a five-star restaurant than the back of your car.
Cheese boards are an easy way to fancy up any meal, and they are so simple that it is almost criminal. Use a cutting board as your serving dish (because you need it anyway, right?) and carefully arrange a pre-determined array of delectable morsels like whole-wheat crackers, hard cheeses, and fruits like grapes or diced strawberries. It won't take more than 10 minutes but it will both impress and satiate everyone who is not-so-patiently waiting for dinner.
3. Jazz Up the Meal with Spices
If you remember one item in your camp kitchen, let it be a collection of spices. The colorful herbs and seasonings weigh practically nothing but pack a punch, turning any meal from fine to fabulous. Of course, you will want to bring salt and pepper, but also consider bringing cinnamon, turmeric, red pepper flakes, basil, and garlic powder. With those aromatic options in your camp kitchen, dialing up the flavor profile will be a cinch.
4. Keep the Cooking Simple and Effective
Campers frequently default to hot dogs and beans because they are easy, but more elaborate cuts of meat are certainly possible. If your friends or family are meat eaters, plan ahead and snag a large portion of salmon or steak. Throw in your spices and butter (if you desire) and wrap the entire slab of protein in foil. Then, place the packet on the fire and watch the magic happen in your DIY oven. Once the meat is cooked, remove it from the flames before cutting it into individual portions. Simple, easy, and oh-so-tasty.
5. Campfire Rolls on a Stick
We can likely thank s'mores for this, but camping is synonymous with meals on a stick. In particular, toss a tube of refrigerated crescent rolls in your cooler. While you are preparing the main course, have everyone else slide a portion of dough onto an oiled marshmallow stick and slowly roast them on the fire. Rotate the rolls frequently to avoid burning. Once the bread appears golden and slides off the stick, it is time to eat.
6. Gourmet S'mores
Speaking of meals on a stick, s'mores are the classic dessert and for good reason. They are delicious, sweet, and lots of fun to prepare. But the basic recipe is a bit boring. Why not liven up your next camping trip with a gourmet s'more bar? The secret is in the chocolate. In addition to graham crackers and marshmallows, pack a variety of chocolate options including caramel-filled squares, mint chocolate bars, and even peanut butter cups.
For adults interested in boozy s'mores, here is another tip: tear the marshmallow in half and place the exposed side in a small bowl of Kahlua or even peppermint Schnapps. Let it soak for a few minutes to fully soak up the liquor before sliding the marshmallow on a stick and roasting as usual.
---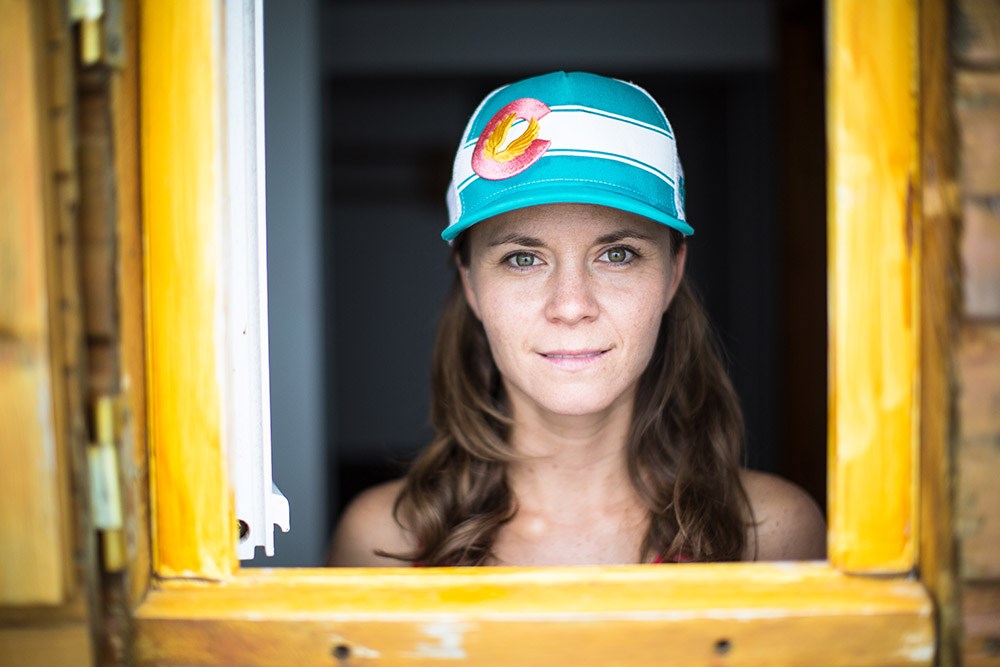 Heather Balogh Rochfort is freelance writer with a focus on outdoor adventure, travel, and fitness. She is also the author of two books about hiking. Her most recent is Women Who Hike, an unconventional hiking guide featuring women in the outdoors. Based in Denver, she loves anything outside, especially when with her husband, one-year-old daughter, and lovable rescue mutt. You can follow her on Twitter or Instagram.
---