Putting together a camping trip can definitely be a challenge.
Between the planning, the organizing, and the rounding everyone up, there is a lot of effort required to turn your fall camping dreams into a reality.
We must say, thought, that it is worth the work.
However, what you need to watch out for is the rookie mistakes that even pro campers make.
Camping in the fall is different from camping in the summer, or any other season for that matter, so it's important that you know ahead of time some of the common camping pitfalls and how you can keep from falling into them.
How to Steer Clear of Fall Camping Mistakes
Even the most seasoned of campers hit a bump in the road from time to time.
However, the more you know about what to watch out for before embarking on your adventure, the better.
So, whether you're a beginner or out for your 20th year of fall camping, here are the more common pitfalls encountered during fall camping, and what you can do to avoid them.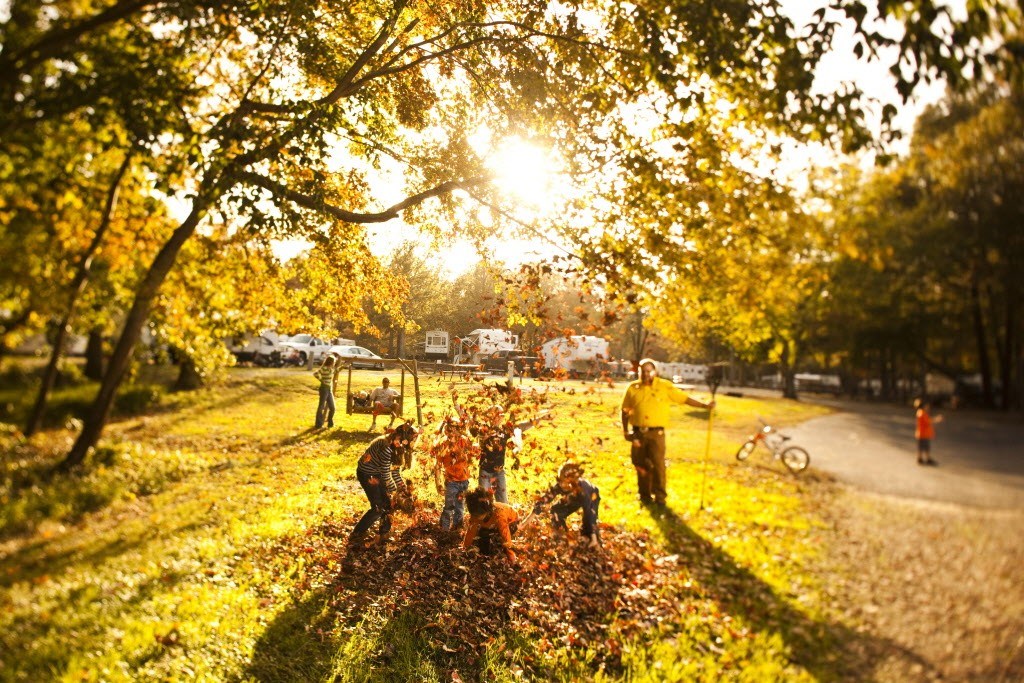 Pitfall #1: Not being prepared for wind
Fall in many parts of the country means wind, and though wind may seem harmless, it certainly is far from such when you are camping in the fall.
Not only are you struggling with the wind itself that could knock down your tent, make a mess of your camp, and more; you are also dealing with the cold temperatures that come along with wind in the colder seasons.
How to Avoid:
Be sure that you secure your tent when setting it up with extra stakes, and bring layers to keep yourself warm when the wind rushes in.
Pitfall #2: Too much extra weight
Camping in cooler weather means more layers of clothing and more layers for sleeping. So, be sure you are mindful of how much extra weight you're packing in when camping.
How to Avoid:
You want to be prepared for the cold weather, wind, and potential snow, and bring plenty of things to stay warm.
However, there is such a thing as too much, and you want to stay away from that. Make sure you don't go over the top and bring unnecessary amounts of extra clothes and blankets.
Pitfall #3: Getting Stuck in the Snow
If you are anywhere above approximately 7,000 feet while camping in the fall, there is a good chance that you will run into snow.
And the last thing you want to be is unprepared for that.
How to Avoid:
Pay close attention to the weather forecast for the areas that you will be camping in, and if there is rain, watch out. The higher up you go, the more dangerous rain can become as it turns into snow.
Snow will not only hinder your camping activities, it will also mean much colder temperatures, potential tent collapses, wet gear, as well as other potential risks such as injuries.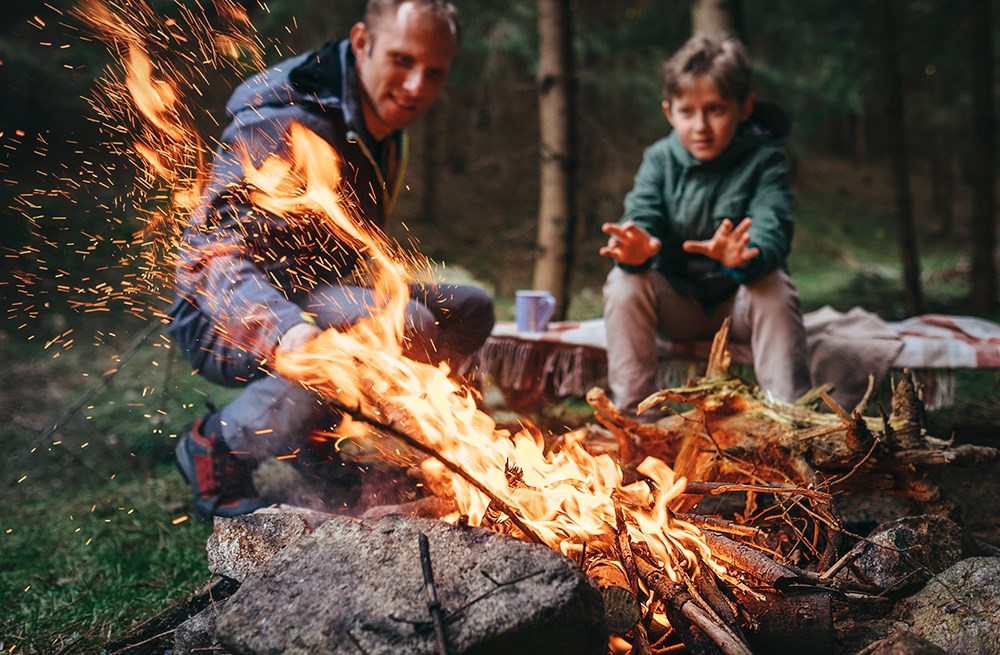 Pitfall #4: Forgetting the Sun Sets Earlier
With the closing of summer means the earlier closing of days, and this is something you do not want to forget when fall camping.
Having dark sneak up on you is far from ideal. This means it gets even colder earlier, and your daytime activities will be limited to shorter hours.
How to Avoid:
Note what time sunset is, and plan accordingly.
Also, make it a goal to set up your camp immediately upon arrival so that you aren't racing against the clock if you get back to your site later than you thought after adventuring around for the day.
Pitfall #5: Forgetting About the Bears
Fall is the time of the year that bears really go to town on stocking up before hibernation, so they will be out in full force, and on a mission.
In other words, this is not a time you want to come face to face with a bear. (To be honest, running into a bear is never a good thing, but is particularly bad in the fall.)
Be aware of the fact that during this time of the year, bears spend up to 20 hours a day collecting food for their long winter nap.
How to Avoid:
You can't keep the bears from foraging, but you can keep from drawing them to your camp for food. Do this by keeping your campsite clean and storing your food in a bear-proof container away from your camp.
Set all food and garbage at least 100 yards away from where you'll be resting your head at night.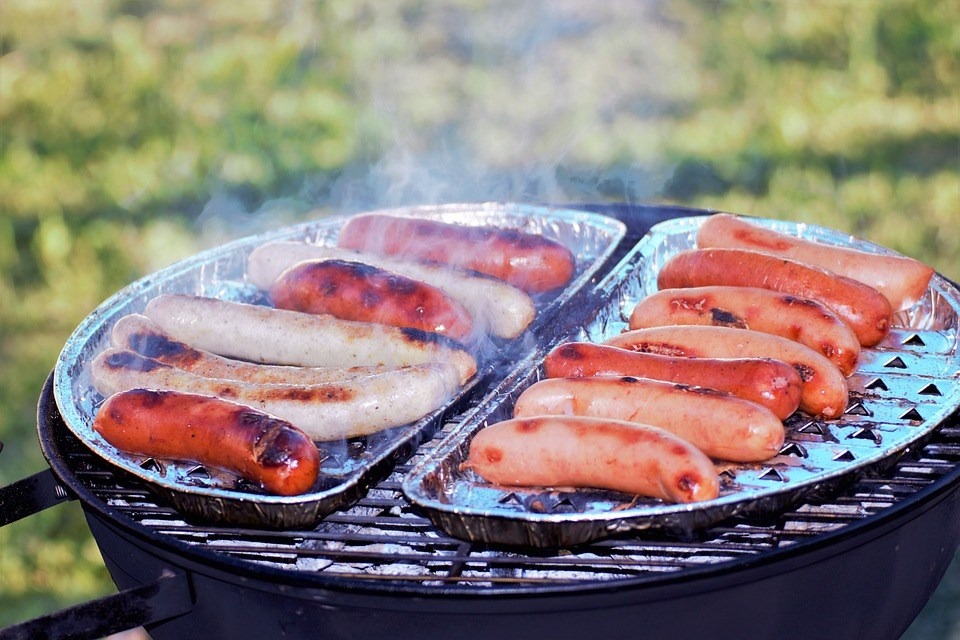 Pitfall #6: Forgetting Food Takes Longer to Cook in the Cold
After a long day out adventuring, you are not going to want to wait extra long for your food. However, this is exactly what you will be doing if you don't plan ahead.
Colder temperatures in the fall means that it will take longer for water to boil and for your meals to cook.
How to Avoid:
Plan your meals ahead, and choose ones that are simple and take little time to prepare. The less time and energy you have to spend on your meals while fall camping, the better.
It's easy to plan your meals ahead with KOA's hundreds of camping recipes. From amarillo steak to zucchini casserole, we have recipes for anything you could possibly want in the woods.
To start planning your fall camping adventure, hop on over to KOA.com. We promise you will love camping this time of the year, especially when you've got KOA there with you.
---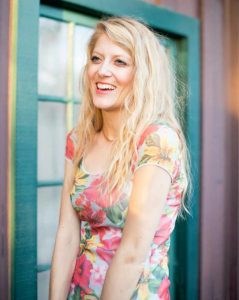 Leslie, a.k.a. Copy Girl, is a copywriter who gets butterflies from telling stories through words.
Her voice comes from a place filled with passion, dreams, and lots of sugar. "Cake over steak" is her go-to motto.
With over 10 years of experience in crafting words, and years of embarking on travels that have taken this Montana girl to some incredible places, Leslie love the adventures of both body and mind her writing takes her on.
Everywhere she goes, she takes this advice with her:
"Hold on to your divine blush, your innate rosy magic, or end up brown." – Tom Robbins, Jitterbug Perfume
To see what Leslie's up to in the writing world, visit her website here.
---