Next year, Kampgrounds of America will celebrate the 50th Anniversary of our longest continuously owned KOA campground, the Pigeon Forge/Gatlinburg Tennessee KOA Holiday.
We're very proud of our long association with the Kelch Family at Pigeon Forge, and we are equally as proud of the five NEW KOA locations we've added to our 485-campground North American system in just the past few months.
Not just any campground can fly the world-famous yellow KOA flag. We – and campers just like you – have high expectations for every one of our campgrounds.
So, we'd like to introduce you to five new KOA locations that have "made the grade" since we printed the 2015 KOA Directory.
Help us welcome these great new locations – and owners – to the KOA Family.
Craig, Colorado KOA – This pretty little jewel can be found between Dinosaur National Monument and Rocky Mountain National Park. It's an outdoor paradise right on the way to Yellowstone National Park. You'll enjoy the high desert of the Yampa River Valley where you can roam the canyons and forests. Bring your four-wheeler and enjoy the Yampa Area Trails System. Watch the wild horses at Sandwash Basin or raft the Green River or tube the Yampa River. There's eight nearby museums. Need more? Make your reservations now to attend the Moffat County Balloon Festival or County Fair in August, or Sheep Wagon Days in September.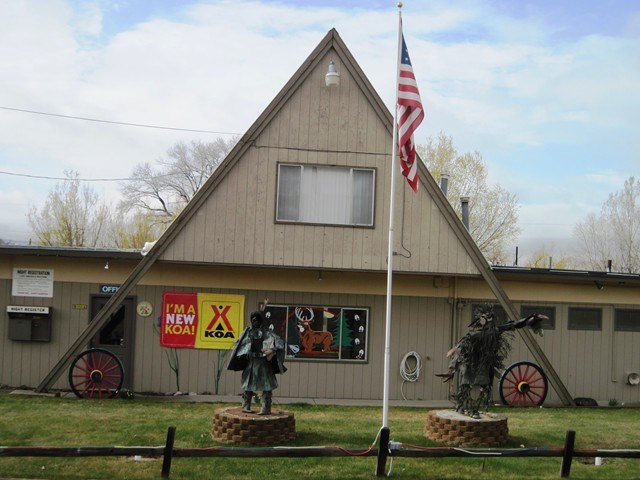 Visit Craig KOA
Your Hosts: Edward & Elizabeth Price
Lake Oconee/Greensboro, Georgia KOA – This new KOA has a railroad theme. In fact, there are 23 old railroad cars (club cars, cabooses and boxcars) that are used as offices, recreational areas, shops and yes, even overnight accommodations for you! Lake Oconee is right between Atlanta and Augusta, just a few miles off Interstate 20. The lake is a mecca for fishing water sport enthusiasts. You're going to love it!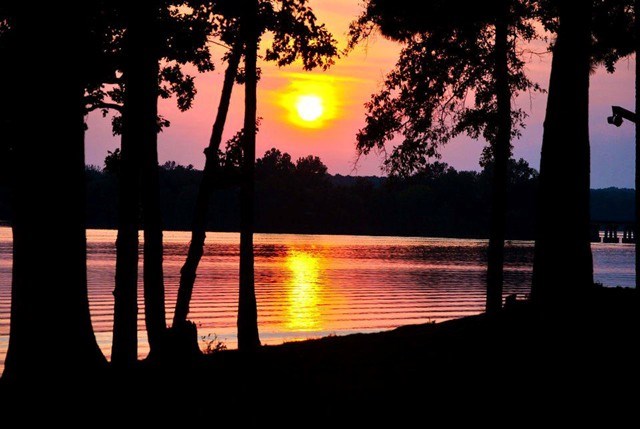 Visit Lake Oconee
Your Host: Ken Wolven
Ludington East/Pere Marquette River, Michigan KOA – Love being in the woods? Have we got a great spot for you at the new Ludington East/Pere Marquette River KOA! You'll be surrounded by streams, forests and have direct access to 1.5 miles of the nationally acclaimed Pere Marquette River. When you're done walking the trails, fishing or just watching your kids play, you'll find tons of scheduled family events that your kids and grandkids will always remember.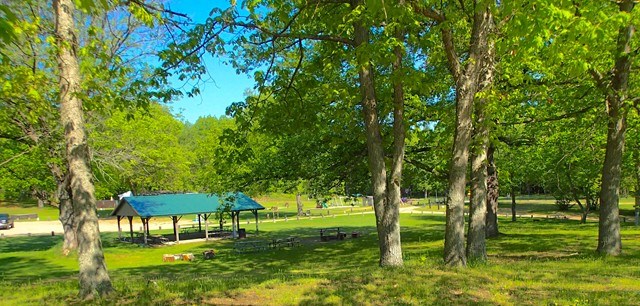 Visit Ludington East
Your Hosts: Lydia Fodor-Maier & Joel Fodor
Natural Bridge/Watertown, New York KOA – If you love the Adirondacks and Thousand Islands regions of New York, you will love making this new KOA your base camp. You'll be able to easily experience all of the best of both of these wonderful regions. The experienced owners of this KOA just brought this campground back into the KOA family, and they've made a lot of improvements. You'll be surrounded by nature on this heavily wooded campground, and it's near boating and fishing areas, too. There's even an indoor pool, so you'll be able to take a dip even during those chilly "shoulder camping" seasons.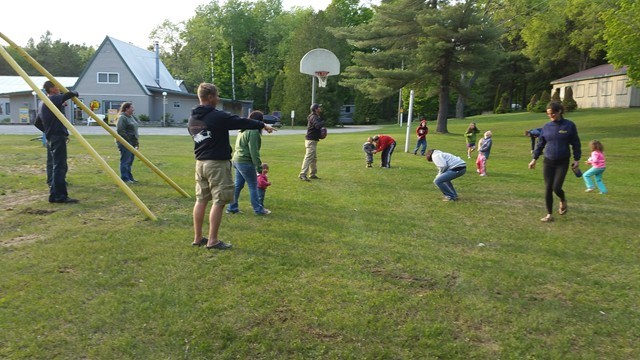 Visit Natural Bridge
Your Hosts: John & Sally Kelsey
Lumberton/I-95, North Carolina KOA – This new KOA location is in the midst of making a lot of improvements. But you can already enjoy the easy access from both Interstate 95 and Interstate 74, as well as the long, level pull through sites and grassy back ins. There's a large, sparkling clean swimming pool waiting to greet your after your travels, and there's also shuffle board and mini golf. The park is right on the Lumber River, and historic Lumberton is less than five miles away.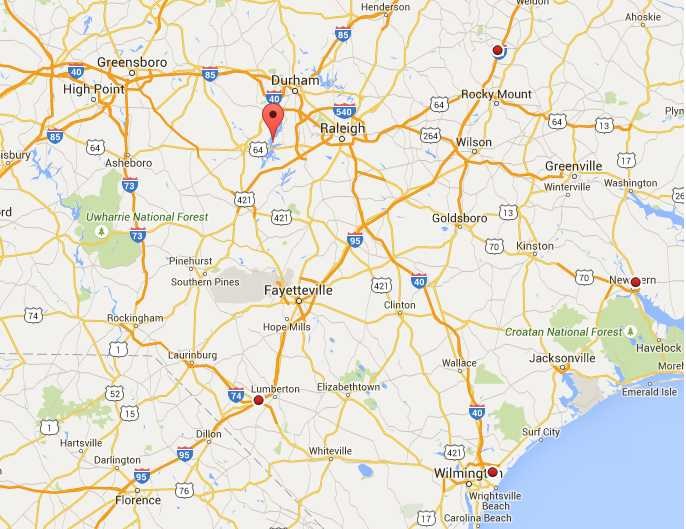 Visit Lumberton KOA and please call 910-739-4372 to make reservations.
Your Host: Richard Kaczar