5 Iconic Lakes to Hit the Road and Explore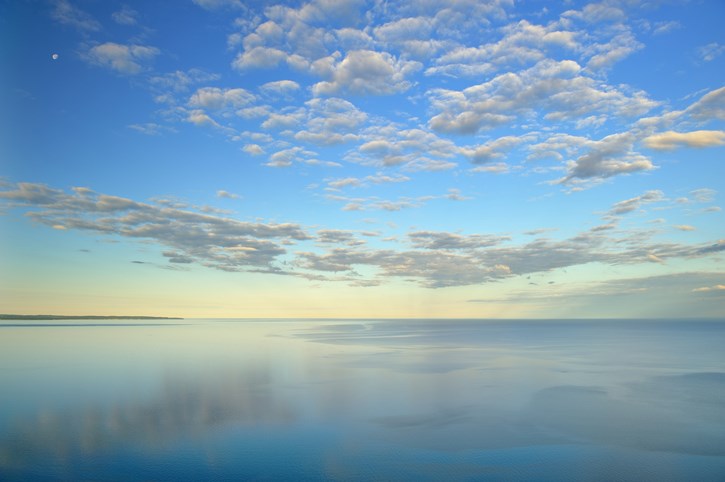 If recharging is a camping goal, spending a day or two lakeside should help you get there. Some lakes are good for sunbathing, others for watersports, and still others for scenic drives. We've collected a few of the country's most iconic lakes that will inspire you to get back in tune with nature.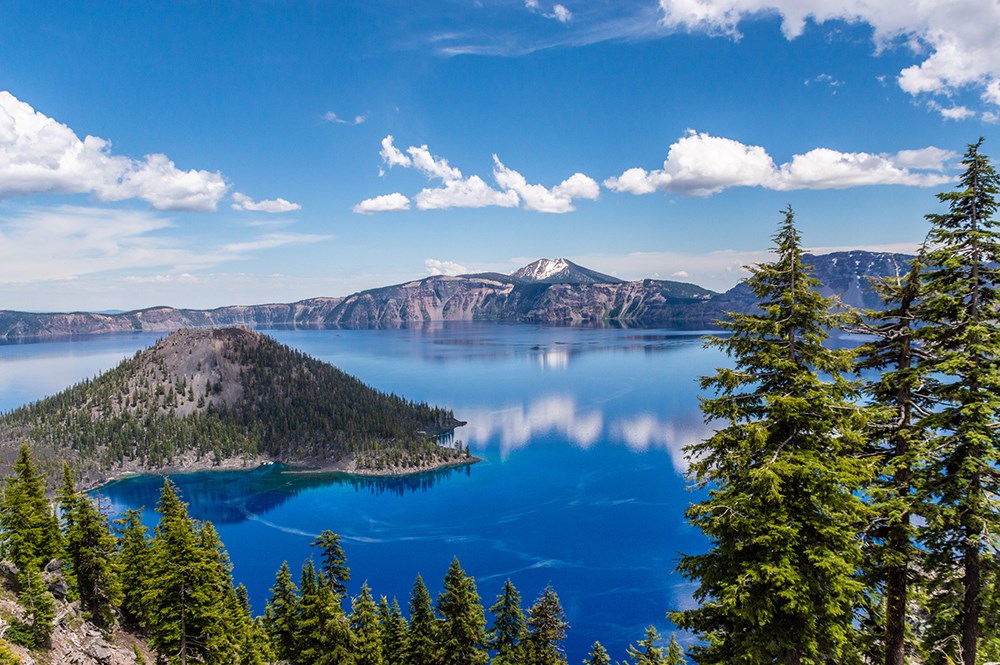 1. Crater Lake National Park, OR
When the snow clears the Cascade Mountain Range roadways during summer and fall, consider a drive around Crater Lake's 33-mile Rim Drive. Stop at overlooks for scenic lake and geological photo ops. Contemplate the lake's clear blue water which bottoms out at 1,943 feet, making it the deepest lake in America. Sheer cliff-like caldera walls enclose the freshwater lake formed by a volcanic eruption that collapsed Mount Mazama's top. Hike the Cleetwood Cove Trail, the only access to the lakeshore. Fish, swim, or take a boat ride out to explore Wizard Island, the remains of the volcano's cinder cone, and Phantom Ship, a lava rock formation rising from the deep.
Nearby KOAs:
Klamath Falls KOA Journey
Lemolo Lake / Crater Lake North KOA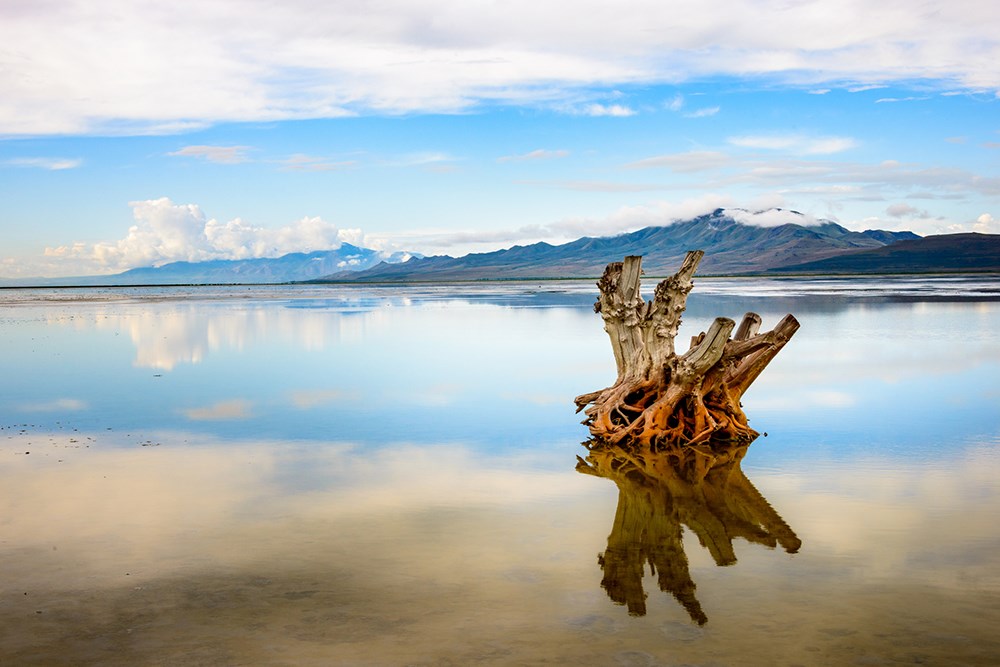 2. Great Salt Lake, UT
Grass covered, low-lying hills give way to the salt flat marsh shoreline of Utah's Great Salt Lake. At 75-miles long, the shallow body of water averages 14 feet depths and 15 percent salinity compared to 3 percent salinity of ocean water. This means it's easy to float in the Great Salt Lake, ideal conditions for getting used to a new watersport like paddle boarding or kayaking! Birders flock to Antelope Island, the largest of the lake's eight islands, for its views of millions of migratory birds. Yearlong, birds from all over stop to feast on the lake's plentiful brine shrimp, and some, like goslings and egrets, stay to hatch their chicks.
Nearby KOAs:
Brigham City / Perry South KOA Journey
Salt Lake City KOA Holiday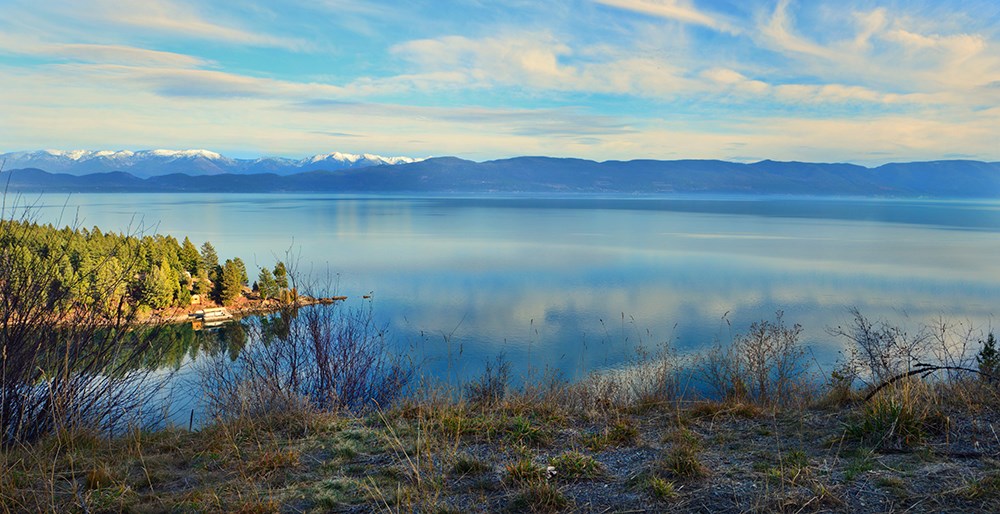 3. Flathead Lake, MT
One of the cleanest lakes in the United States, Flathead Lake, (https://fwp.mt.gov/stateparks/flathead-lake) glistens as it meets forested shoreline and reflects the surrounding Mission and Salish Mountains. Visitors can enjoy the 28-mile long lake in several ways, like taking a relaxing drive around it, hitting the trails, jumping in for a swim, or boating out to catch some fish. In the summer, lake-goers can pick cherries at u-pick orchards then them while sunbathing at Yellow Bay's gravel beach. The bay is also a waterskiing and scuba diving destination. Wild Horse Island off the lake's western shore is only accessible by boat and is a prime spot for animal watching. Find bighorn sheep, mule deer, a variety of birds and yes, wild horses amongst the pine forest.
Nearby KOA:
Polson / Flathead Lake KOA Holiday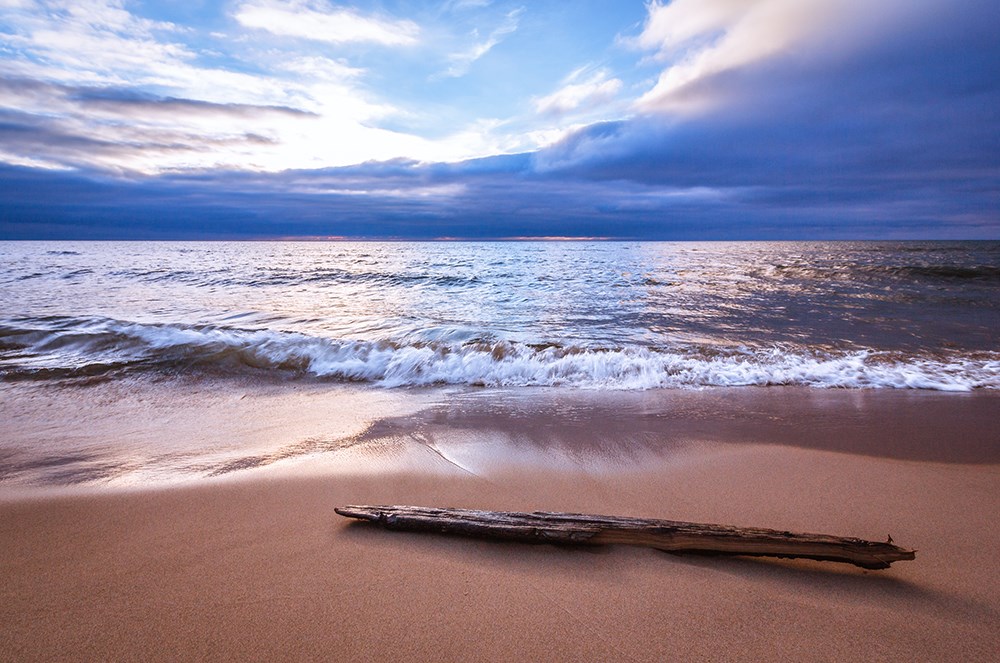 4. Lake Michigan
Lake Michigan is so big it has a network of historic lighthouses along its 1,600 mile shoreline to guide shipping traffic. It's also large enough to be home to big cities Chicago, Illinois, and Milwaukee, Wisconsin, along with many smaller communities. Lake Michigan's supply of lake trout and coho salmon are the prizes anglers are after, and back on land, there's a wine trail to taste the region's best grapes. The coastline terrain varies from the limestone cliffs of Cana Island Light Station in Door County, WI, to rolling dunes at Silver Lake State Park in Mears, MI. Go for a wild ride over the sandy bluffs in a buggy!
Nearby KOAs:
Coloma / St. Joseph KOA Holiday
Muskegon KOA
Door County KOA Holiday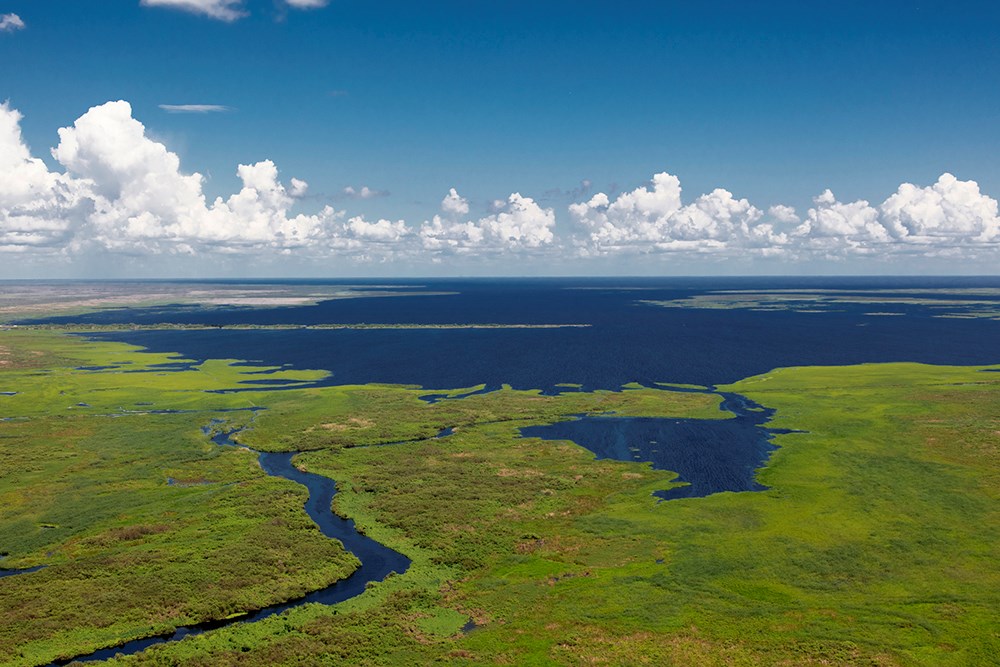 5. Okeechobee Lake, FL
Lake Okeechobee Scenic Trail encircles the 135-mile shoreline of Florida's largest freshwater lake. From the trail, cyclists and walkers can see Florida's agricultural lands on one side and teeming marsh life on the other. Get into the shallow grassy areas of the marsh on an airboat tour. Naturalist guides know where the best critters hideout and take visitors to see alligators, manatees and highly sought-after fish in their natural habitats. Lake Okeechobee has been dubbed one of the world's best fishing spots for its trophy-sized freshwater bass that can grow to 15 pounds in the lake's warm shallow water.
Nearby KOA:
Okeechobee KOA Resort
---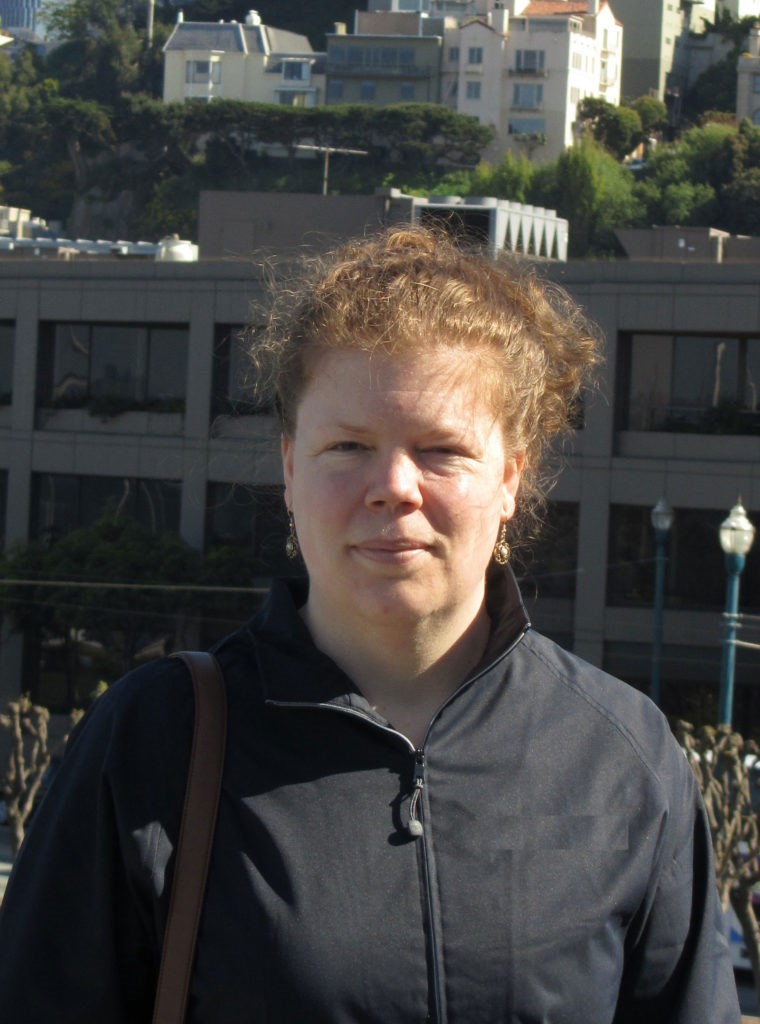 Eva Barrows is an accomplished San Francisco Peninsula freelance writer and editor. She writes for regional magazines like PUNCH and Edible Silicon Valley and is editor-in-chief of Live&ThriveCA magazine. She founded the online literary journal Imitation Fruit in 2007 and has enjoyed promoting fellow writers and artists ever since. Read more of her travel writing at www.evabarrows.com.
---