After the excitement of the holidays, it's easy to fall into a rut of complaining about the cold, dark winter. But what if instead of counting down the days until spring, we celebrate the rest of the season? Maybe go outside and see what Mother Nature has to offer during these oft-overlooked months. After all, winter is when you won't have to worry about bugs, bears or trying to find room for your RV in the trailhead parking lot. From the Aurora Borealis to the Canis lupus and from frozen to boiling water, here are a few natural wonders best experienced in the winter.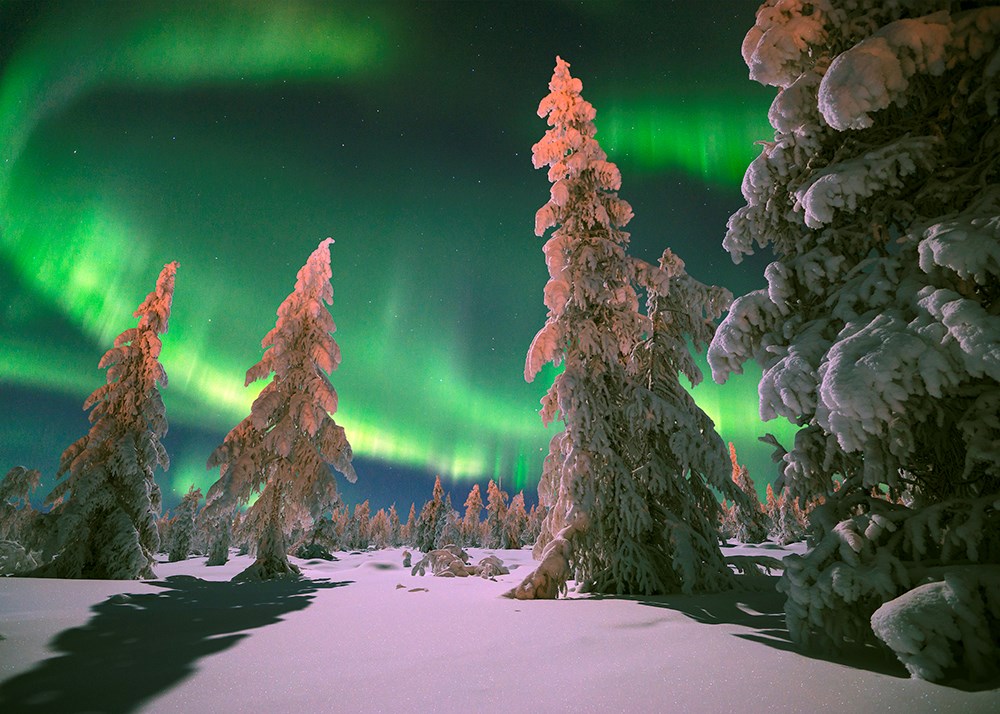 The Northern Lights
Winter means you have less daylight. But it also means you have darker skies which makes seeing the Aurora Borealis a lot easier. In fact, the best nights for seeing them are moonless. Scientists can't always predict far in advance when these polar lights will put on their colorful performances. Still, they can tell us they're most visible above a magnetic latitude of 55 degrees. In the U.S. that includes the northernmost states. According to this National Geographic article written by a professional photographer, the best place in the U.S. to see them is in Fairbanks, Alaska. There, peak Northern Lights viewing season is in the dead of winter and many companies offer Northern Lights guided tours. That's right – since you want the darkest skies, you'll have to leave the city and its light pollution behind.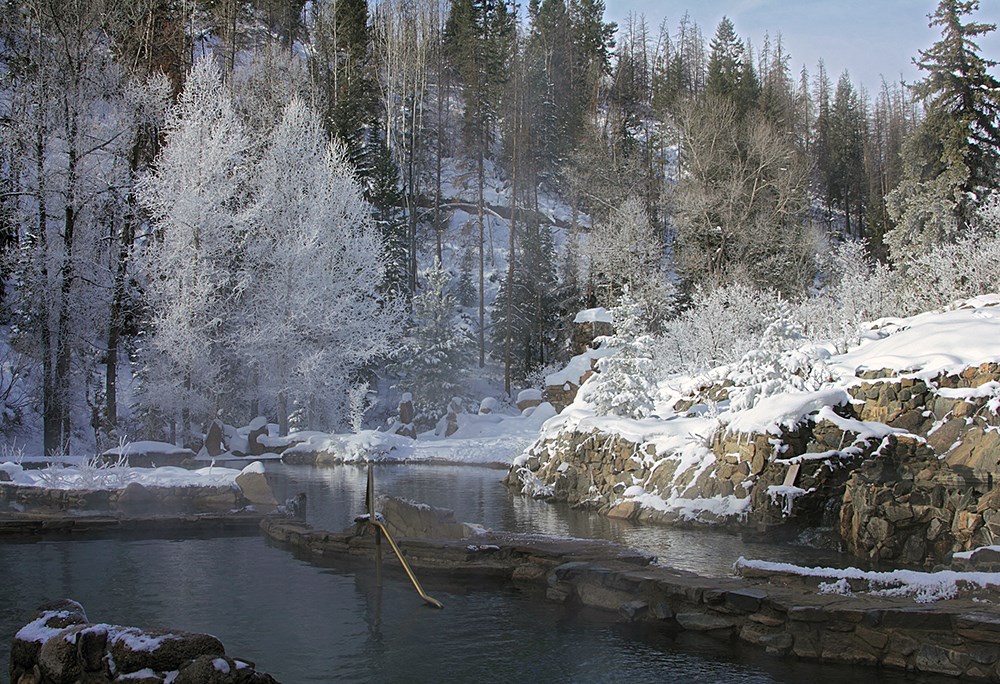 Hot springs
During the heat of the summer, the last place you want to be is in a steamy hot spring. But when the thermometer drops below freezing, it's the first place you want to be. Fortunately, there are so many thermal springs in the U.S. that it would take several years' worth of winters to visit them all. According to a map created by the American Geosciences Institute, most are concentrated in the third westernmost part of the country. That said, Hot Springs National Park is found in central Arkansas. Here, visitors can soak in individual baths in the historic bath house or in indoor pools filled with water from the springs. But if you believe the quintessential winter hot spring experience involves sitting under the stars with a blanket of snow in the background, consider visiting the many hot springs in Colorado, Wyoming or Montana where you can soak in the Yellowstone's Boiling River.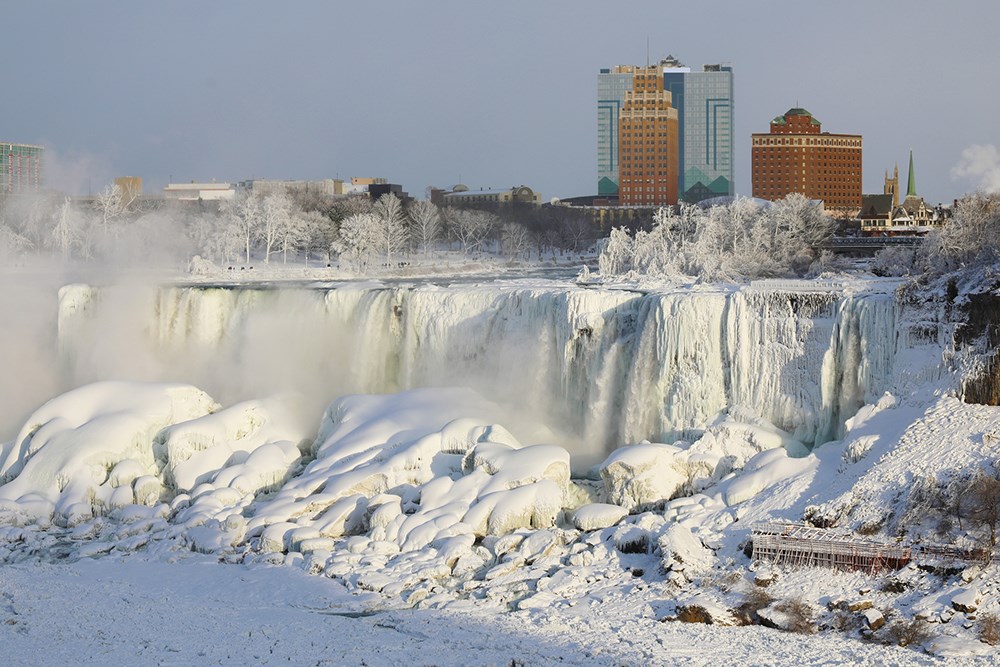 Frozen waterfalls
The sight of frozen water, and the sunlight that filters through it, is often just as mesmerizing as spring's cascading runoff. The Upper Peninsula of Michigan, specifically Pictured Rocks National Lakeshore on Lake Superior, boasts huge, impressive curtains of ice that form some pretty ethereal ice formations. In fact, Pictured Rocks is home to Michigan Ice Fest, one of the oldest and biggest ice climbing festivals in the country. Further west, other screensaver-worthy frozen waterfalls include Yosemite Falls in Yosemite National Park, Upper, Lower and Osprey Falls in Yellowstone National Park and Marymere Falls in Olympic National Park. They usually freeze over, at least partially. Niagara Falls even partially freezes. Despite what it looks and sounds (quiet) like, the Niagara Parks Commission insists that the falls never completely freeze over. The flowing water is just hidden behind a sheet of surface ice. Whatever the case, they're breathtaking and have been said to look like something straight out of Frozen.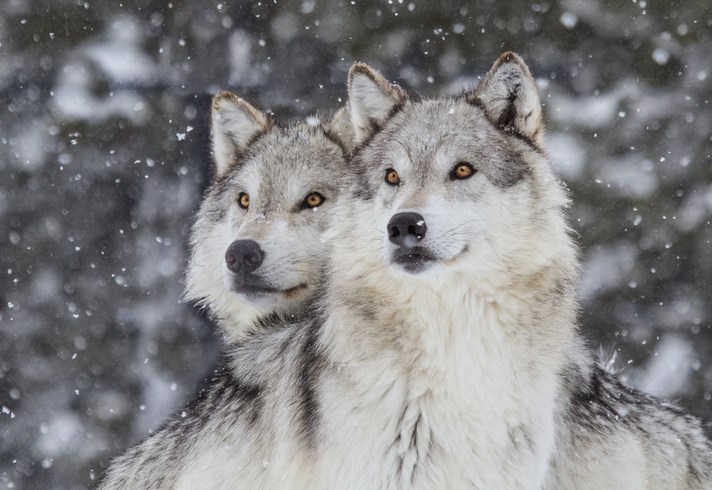 Wolf watching
Ask any wildlife biologist and they'll tell you it's easier to see wolves in the winter. These predators are especially active because unlike bears, they don't hibernate and still have to meet their high caloric needs. You're also more likely to spot them when there are no leaves on the trees and the backdrop is all white. If seeing the elusive Canis lupus is on your bucket list, you'll probably have to head to a national park. There are around 700 gray wolves – believed to have crossed an ice bridge from Canada more than 70 years ago – in Isle Royal National Park in Michigan. However, the island is closed from November through April. Instead, your best bet is to go to Yellowstone. It may be home to only about 60 wolves. However, since some are fitted with radio collars, they can be found in the 3,500 square-mile park. That's where going with an experienced naturalist comes in handy. Guided tours with Yellowstone Wolf Tracker are led by naturalists who know all of the park's packs and where to find them.
---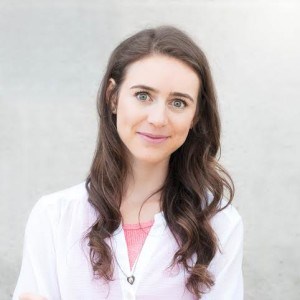 Katie Jackson is a writer and media specialist based in Montana's Big Sky Country. Living and working everywhere from New York to Nicaragua, Katie is no stranger to adventure. When she's not traveling the world (or writing about it!) she's busy chasing after a Leonberger named Zeus. Follow Katie's travels on Instagram @katietalkstravel.

---