Best Summer Jobs
Whether you're a student, teacher or someone looking for a new or additional seasonal job, working during the summer is an excellent opportunity to earn extra income and stay busy. With increased tourism and outdoor activities during the warm summer months, many places hire more personnel to meet the demand.
Top 24 Seasonal Summer Jobs
Here are some of the most popular and fun part-time summer jobs you could do to make extra money, gain experience or stay busy during the summer.
1. Lifeguard
You could become a lifeguard at your local pool, YMCA or water park if you're a strong swimmer interested in public safety. Lifeguarding prepares you to make a difference, challenge yourself and develop lifesaving skills.
2. Camp Counselor
Consider becoming a camp counselor if you love working with kids. You could find a position at a day camp or overnight camp. While camp counselors foster learning and growth for children, they also get to increase their leadership skills and personal enrichment.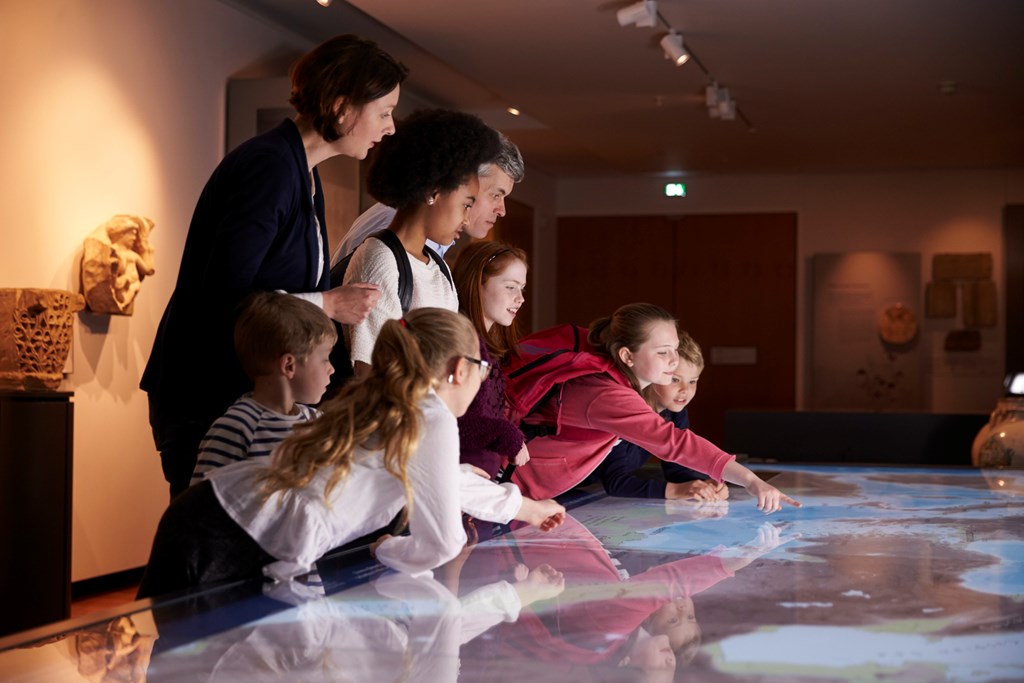 3. Tour Guide
If you have a passion for learning or have significant expertise in a concept, becoming a tour guide at a museum, aquarium or education center could be an interesting and exciting job. You could put your knowledge to good use by educating visitors about various topics, ranging from science to art, depending on what type of museum you work at.
4. Retail Associate
Do you need to get a job fast? Retail associate positions are some of the best jobs for summer because many stores seek extra help during the season. You'll likely work the register, restock shelves and help customers find what they want.
5. Restaurant Server
If retail isn't for you, consider joining the food service industry as a restaurant host, server or bartender. You'll learn crucial customer service skills while earning tips.
6. Intern
Whether you're a high schooler, college student or recent graduate, consider finding an internship in your field of interest to complete over the summer. Internships are great ways to gain experience in your future career or try different ones to find the path you're most passionate about.
Many internships are unpaid. These businesses may not offer financial compensation because the internships are more for experience or college credits.
7. Sales Associate
You could also become a sales associate at a business. Sales associates actively engage with customers to sell products and increase sales. They may provide information and demonstrate a specific product's features to entice shoppers to purchase it.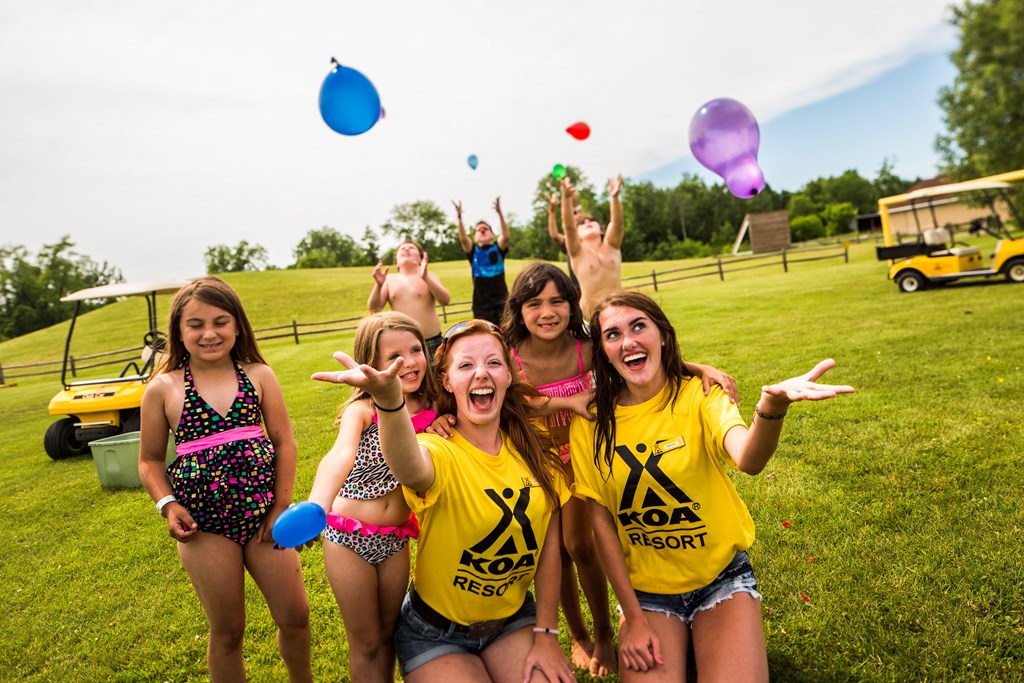 8. Campground Worker
Perhaps you live near a campground or plan to stay at one for an extended time in your RV. You could become a campground worker at locations like Kampgrounds of America. There are several roles available, so you could join the office staff, work as a food and beverage server or help plan and run recreational events.
9. Babysitter or Nanny
If you're good with kids, working as a babysitter or nanny in your community is an excellent opportunity. Working parents may need help finding someone to watch their kids over the summer when children are out of school during the day. You could be a trustworthy guardian for the kids while their parents are at work.
10. Landscaper and Gardener
Get outside and stay active by becoming a landscaper or gardener. You could start your own business if you have the skills or join one to help a local business.
11. Event Planner
Whether you're a teacher or someone who thrives on organization, being an event planner or assistant is a great summer job. Help your clients create fun and special events by planning and coordinating weddings, parties or other occasions.
12. Tutor
An excellent opportunity to put your hard-earned scholarly knowledge to work is by becoming a tutor. You could tutor students during the summer to help them master a specific school subject, prepare for college entrance exams or learn a new language.
13. Hotel Staff
Working at a hotel is also a suitable summer part-time job. Become a member of housekeeping, work in guest services or be a part of the kitchen or waitstaff.
14. Amusement Park Attendant
Summer is a time for exciting fairs and amusement park rides. If you want to help others have fun all season long, you could become an amusement park attendant at local fairs.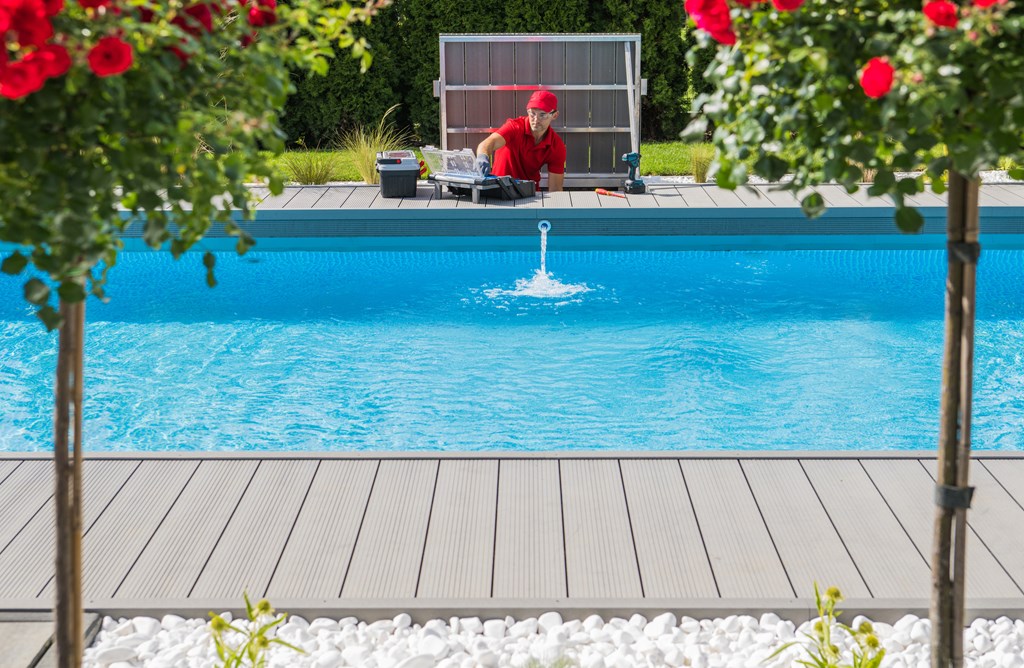 15. Pool Maintenance Worker
Pools are bustling with people almost every day during the summer. Pool maintenance could be a good summer job if you want to stay busy and are okay with traveling to multiple homes or businesses to maintain pools in the area.
16. Dog Walker and Pet Sitter
A simple summer job idea for teenagers or adults is dog walking and pet sitting. You could help your neighbors by taking their dogs on walks while they're away or busy. Pet sitting also helps people ensure their beloved furry friends are safe and comfortable while the rest of the family is on vacation or at work.
17. Ice Cream Truck Driver
Consider becoming an ice cream truck driver or work if you want a cool summer job — pun intended. Driving around neighborhoods or attending parties to serve ice cream is a fun way to spend your summer.
18. Golf Caddy
Golf courses are thriving during the summer. Become a golf caddy to help golfers navigate each course, carrying their golf bags, attending the flagsticks and pacing yards.
19. Gig Worker
As long as you are at least 18 years old, you could also become a gig worker during the summer to help people complete tasks, pick up groceries, deliver food or transport users to a destination. Set your own hours and choose the jobs you want while working for Uber, Lyft, Uber Eats, DoorDash, Instacart or Taskrabbit.
20. Freelancer
Freelancing opens another door for people. Whether you're a skilled writer, artist, designer, programmer or expert in another field, you could freelance for extra money or as your primary job. Freelancers can market their knowledge and skills to complete tasks for various individuals, businesses or organizations.
21. Consultant
If you have expertise in a niche industry, you could become a consultant for companies requiring your insight. Consultants offer strategic advice and guidance for business operations, from marketing to HR.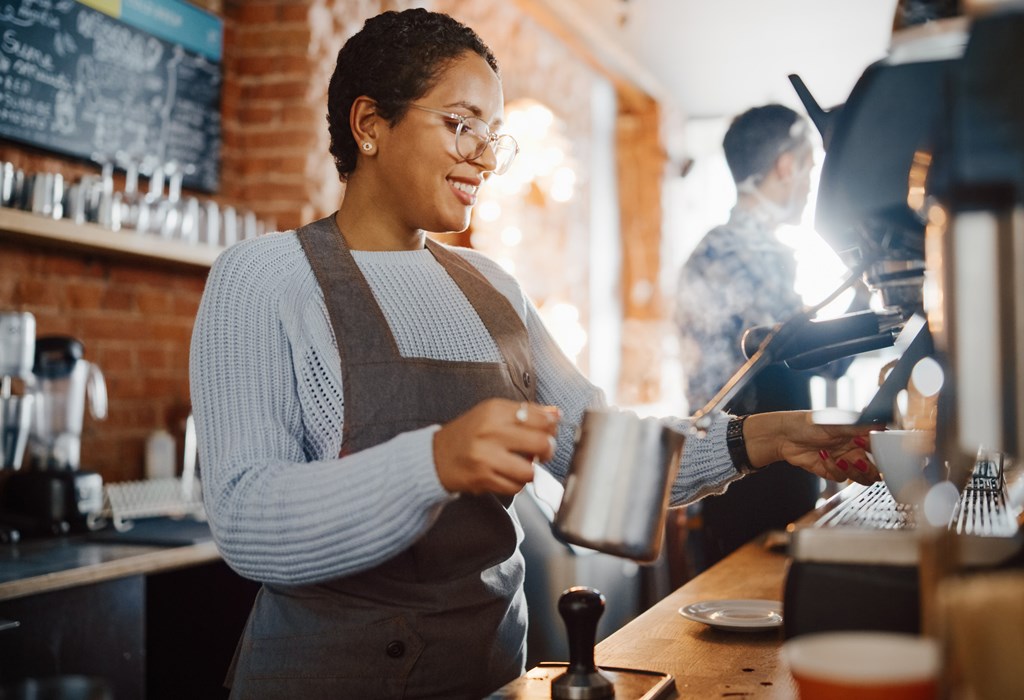 22. Barista
You could also get a job as a barista at your local coffee shop or Starbucks. Learn how to make unique coffees and other specialty drinks that brighten customers' days.
23. Package Delivery Worker
Many places like Amazon, FedEx and UPS hire extra help to meet the delivery demand. Look for potential openings as a driver or warehouse worker.
24. Call Center Representative
Work in customer service for a call center. You would be the first point of contact for customers as they call with questions, concerns or to pay their bills.
Work at KOA
When you want to be outdoors during the summer, consider finding a job at KOA. With hundreds of campgrounds spread throughout the United States and Canada, you have plenty of options to be a working camper. Whether you work as a night host, at the on-site restaurant or around the campground doing various duties, your help is highly appreciated and welcomed.
Get started with your new summer job at KOA by finding a job in your area today!
---
About the Author: Kampgrounds of America
Kampgrounds of America is the largest system of open-to-the-public campgrounds in the world, with over 500 locations across the United States and Canada. Founded in Billings, MT in 1962, KOA's family of campground brands – KOA Journey, KOA Holiday and KOA Resort – today serve more than a million camping families each year. KOA is dedicated to "connecting people to the outdoors and each other" by providing people with a variety of camping experiences and the information they need to make the most of their camping trip. Read more of their camping and travel resources by visiting KOA.com/blog.