2020 Holiday Gift Guide: Gifts for Outdoor-Loving People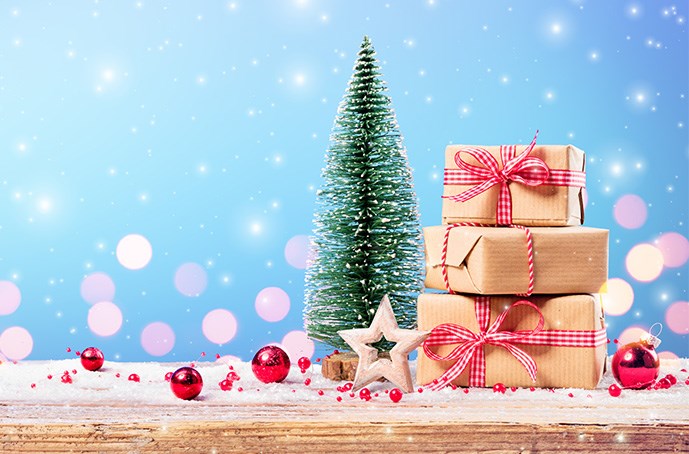 It's our favorite time of the year: the holiday gift guide! 'Tis the season for giving (and hopefully getting, too), and we are here to save the day.
Life has been stressful lately and thoughts of the holidays may lead to even more stress. That's why KOA is coming to your rescue with a gift guide that offers something for everyone on your holiday list. That way, you can focus less on worrying what to get someone, and focus more on watching them enjoy the gift.
We've rounded up our favorite gear gifts for the outdoor lovers on your list, which with COVID is likely more people than ever. Camping has become the cool new kid on the block over the last few months as a safe way to get outdoors and spend quality time with the ones you love.
So get ready to take your loved ones' camping experiences to the next level with this holiday gift guide sure to please everyone on your Nice List.
The best holiday gifts for campers, RVers and outdoors people
Gifts in our Holiday Prize Package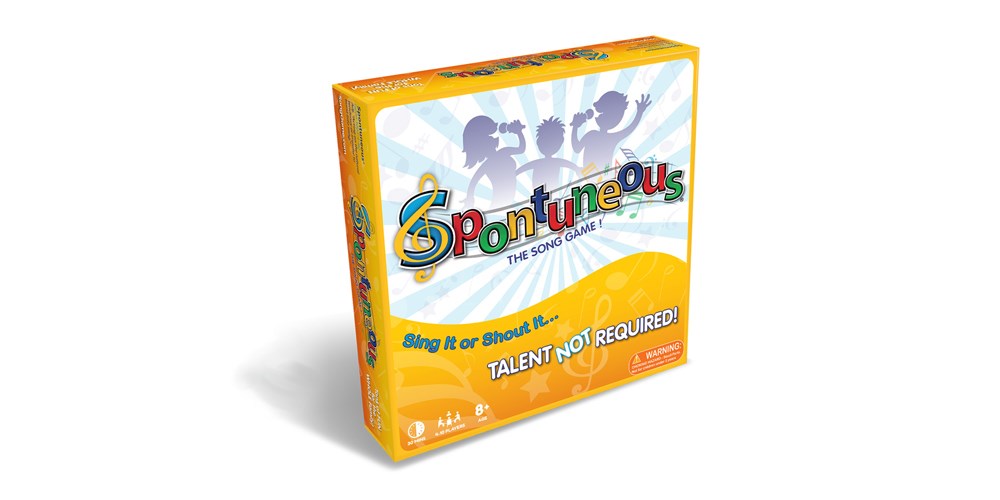 SPONTUNEOUS – THE SONG GAME
Have you ever heard a word and spontaneously burst into song? There's a game for that! In the game Spontuneous, one player says a word and the race is on for the others to sing at least five words from a song containing that word, with hilarious challenges mixed in. Sing it or shout it, talent not required (we promise). Perfect for around the campfire, in your RV or at the kitchen table at home, this game – Amazon's bestselling board game three years in a row – is sure to become a family favorite.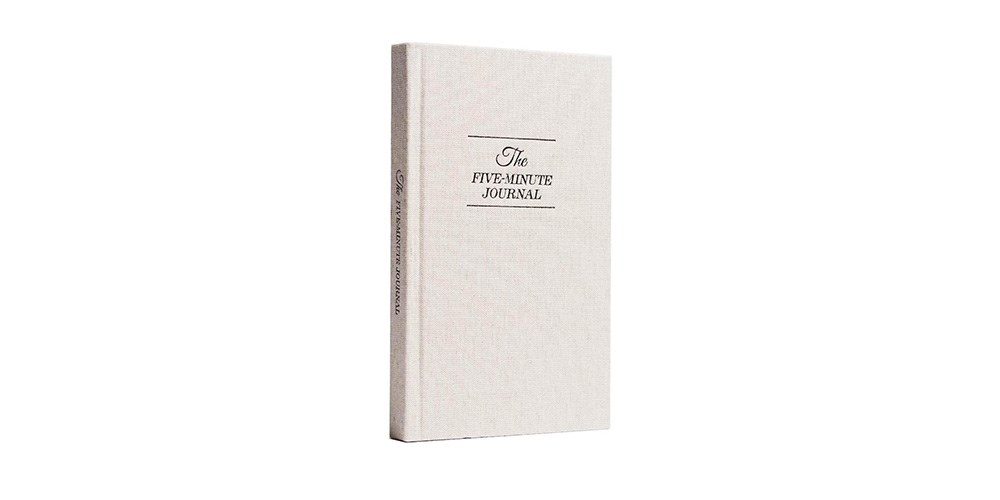 THE FIVE-MINUTE JOURNAL
It can be difficult for some to find the time to journal every part of their day, but they likely still want a way to remember things that happened and to feel gratitude for what they have in their lives. By gifting that person The Five-Minute Journal, they will get all of this and more. All you need is 5 minutes a day to write and sometimes answer prompted questions, and your loved one will immediately feel happier, and have something to reflect on down the road. This book is small enough to take anywhere, so they can find all the happiness they could imagine with this thing in hand while in their favorite camping spots.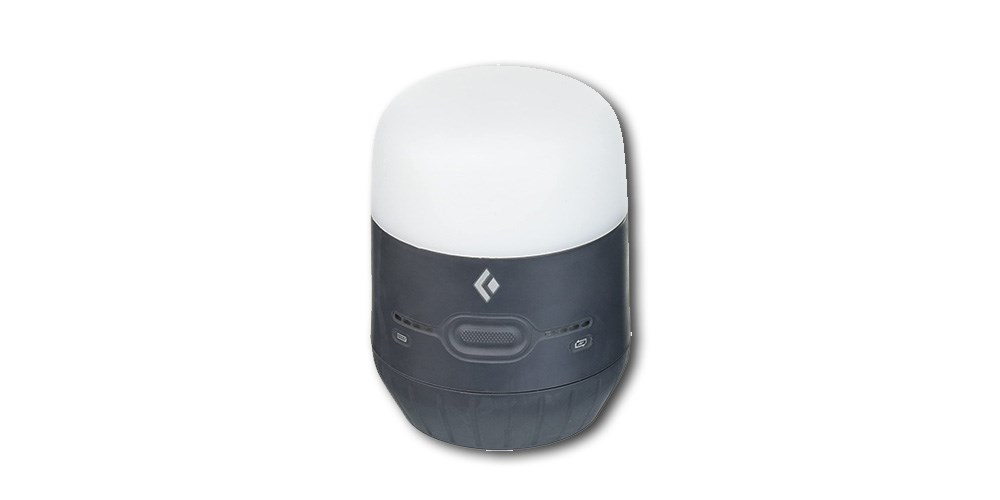 BLACK DIAMOND MOJI CHARGING STATION LANTERN
Every camper needs a lantern to enjoy the post-sunset fun while camping and this Moji lantern from Black Diamond gives all you need, and more. Let's start with the light. This guy produces 250 lumens of light that is ambient light so you won't feel as if you're getting blasted in the face with light. There is also a dimming switch so you can opt for less light when the time is right. In addition to that, this lantern also has charging capabilities and can charge your phone or other electronics via its USB port. You can charge the lantern either via AC with an adapter, rechargeable lithium batteries, or AA batteries. The Moji provides great light and charging ability, but manages to do so in a compact size and a weight that is just under 1 pound. No bulky lanterns adding weight to your gear here!
Other gifts in our guide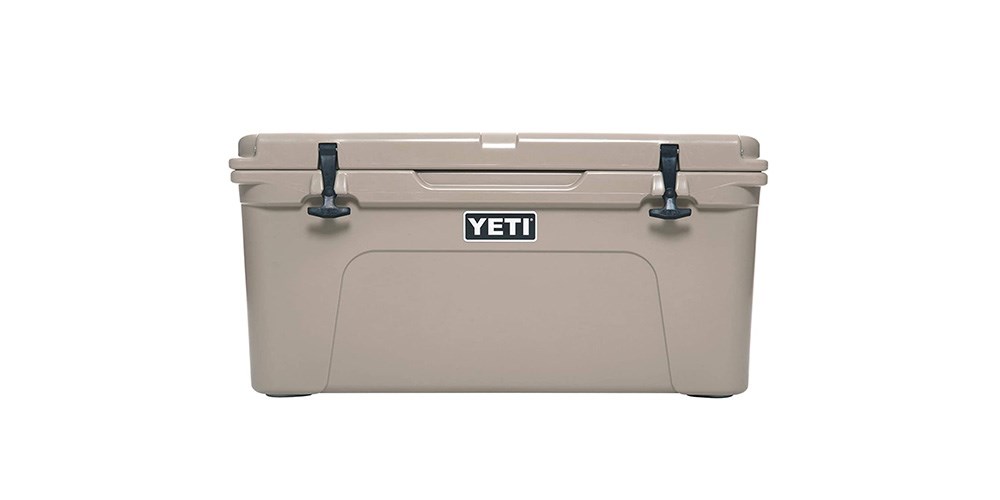 YETI TUNDRA 65 HARD COOLER
The Yeti name is no stranger to the camping game and let us be the ones to tell you — Yeti does live up to the hype. This brand has completely taken over the way people look at keeping their food cold and fresh while camping, and we totally understand why. The Tundra 65 Hard Cooler is incredibly versatile and can be used to keep food fresh or to keep those drinks nice and cold. The durability of the Yeti coolers is unparalleled and this cooler will undeniably outlive any other cooler in the business. And did we mention the insulation is next-level? Minimize the bags of ice you have to buy and draining of melted ice you have to deal with thanks to the thick insulation of this Yeti. Don't worry about leaks because the seals on these keep everything out — even air. What cooler to get for the camper on your list shouldn't even be a question. Yeti is the way to go.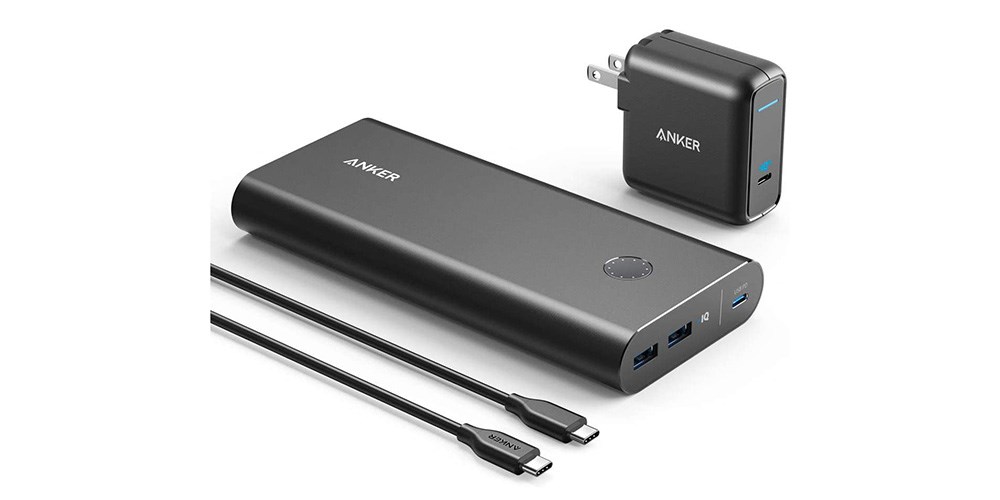 ANKER POWERCORE+ 26800 PORTABLE CHARGER
There's bound to be someone in your life who is like the rest of us, and whose phone dies more quickly than expected and always at the worst imaginable time. If you're looking to keep them charged so they can take all the photos and videos they want while they're in the great outdoors exploring, or even while running around town back at home base, look to the Anker PowerCore+ 26800 portable charger. The 45W option has the ability to provide 8 hours of phone charge with just a 15 minute charge on the PowerCore. In fact, with one full charge of this device, your iPhone can charge 7 times. In addition to charging your phone, the PowerCore also has the power to charge laptops, iPads, and Kindles so your loved one can have all their devices ready to use at any moment when camping. The PowerCore comes complete with a wall charger that fully recharges in less than 3 ½ hours, and is easy to bring along on the go. Your loved one will get with this gift a USB-C wall charger as well as a USB-C cable so they can use it on multiple different devices.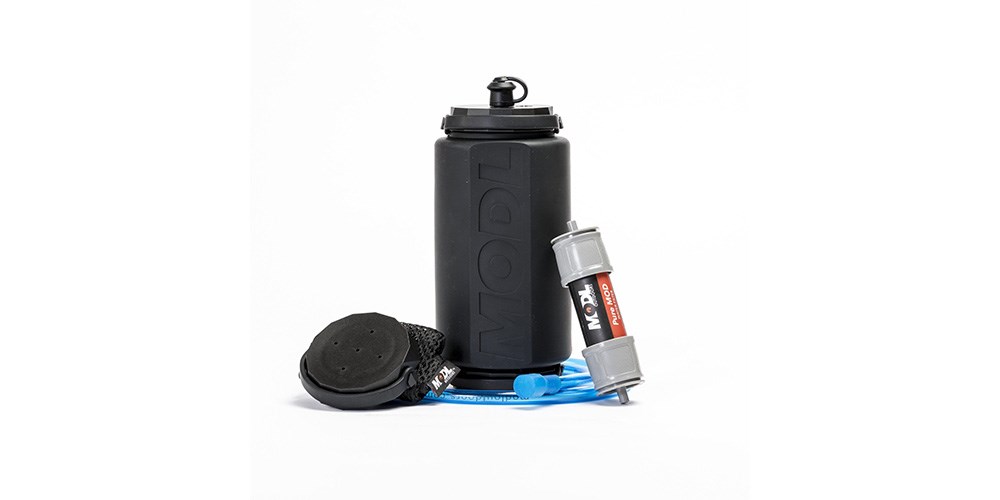 MODL WATER BOTTLE
Standard water bottles are so 2019. This year, elevate your friend or family member's water drinking experience by getting them a MODL water bottle. The first thing they'll love about this "hydration tool" is its look. MODL's design is not only fashionable, but also highly functional — two things everyone loves. What makes this water bottle so much better than its predecessors is that it serves many more purposes than simply a means of drinking water. MODL is a "utility bottle" that provides everything you need for any adventure. Our favorite thing to note about MODL is that it is collapsible, which means you can pack it into any sized bag, no matter where you're going. And when your loved one is ready to do more than drink water with MODL, it's time to dig into the attachments available. MODL's multi-purpose filter allows you to fill up from a freshwater source when camping, thanks to its ability to remove 99.9% of bacteria and protozoa. And when your loved one is ready to go on a hike, they can hook up the flow MOD that turns the MODL into a hydration pack. But there's more. When it's time to shower, they can put on the rinse MOD and simply squeeze the water bottle to wash off without wasting water.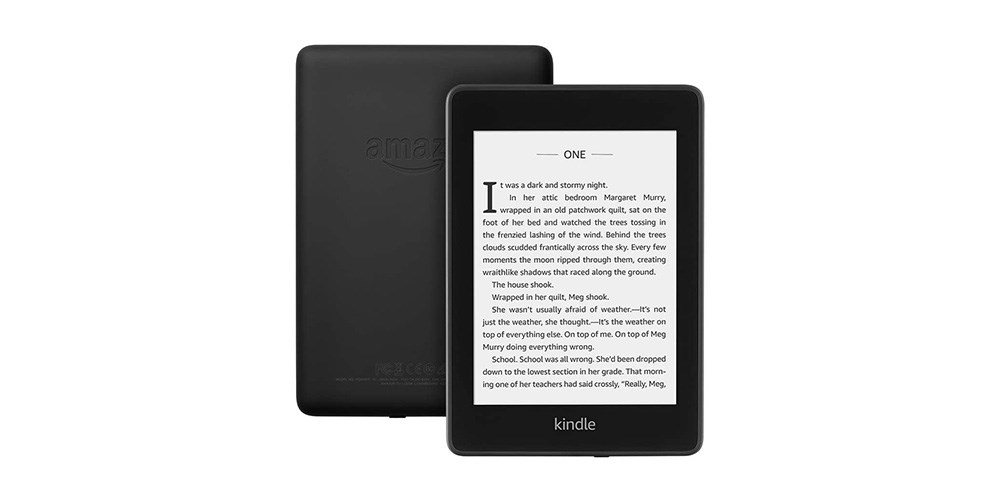 AMAZON KINDLE PAPERWHITE
If someone on your list loves reading, the new Amazon Kindle Paperwhite will quickly become the device they never leave home without. Kindles are not new to the market — they have been around for years and have completely transformed the way people read. Kindles are especially popular for travelers, and, if you're reading this, someone on your list likely does some traveling of their own into the great outdoors. Which leads us to believe that they would love a Kindle Paperwhite gift from you. But make sure you get the newest version, because it really takes the standard Kindle experience to the next level. What makes this updated Kindle stand out from its predecessors is that it not only has all the bells and whistles of prior versions, but it is waterproof. Yes, you read that right. Not just water resistant, but actually waterproof. This e-book can safely sit in water for a solid 30 minutes without getting damaged. In addition to that, this new Kindle Paperwhite has a resolution of 300 pixels per inch so your friend or family member will be able to read with even more clarity.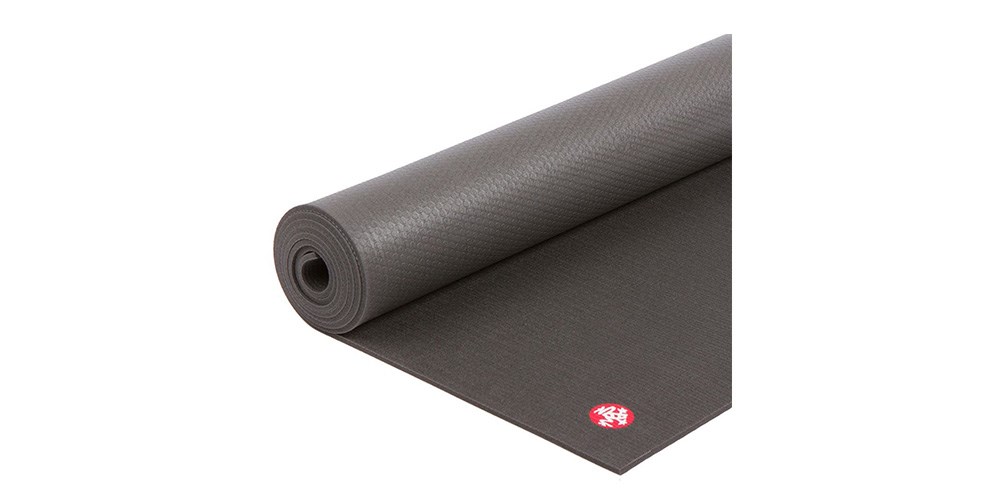 MANDUKA PRO YOGA MAT
Everyone needs some time to disconnect with the hustle and bustle of everyday life and tap into their inner zen. And what better way to do that than with some yoga or meditation? Make your loved one feel like the ultimate yogi by getting them a legitimate yoga mat that will serve as the perfect space for him or her to practice. This Manduka yoga mat is a cult favorite that comes with a lifetime warranty. But you won't need to worry about anything going wrong because this mat works to prevent sweat from getting into the mat's cushion while also providing solid grip and support no matter how many vinyasas your loved one is doing. The material used to make these yoga mats is certified to be safe for regular use, thanks to its lack of harmful chemicals and substances. Your friend or family member will love how easy it is to roll this mat up and take with them when they're camping for a little morning practice in the wild, and they'll also love how easy it is to clean.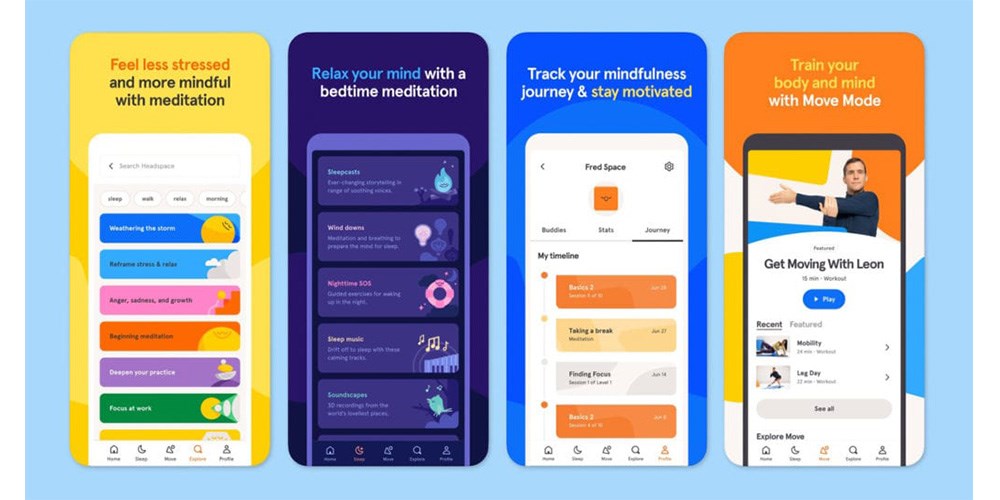 HEADSPACE SUBSCRIPTION
Things don't always go as planned when camping, or in everyday life either, so when the road blocks hit (maybe literally, but also figuratively), give that special person on your list something to turn to help them breathe their way through the problem to find a good solution. Headspace is an app that has transformed the way people think about meditation, and has made something that once felt very woo-woo-ey to something that is now mainstream and highly suggested everyone do on a regular basis. Headspace is a favorite meditation app because it is user-friendly and intended for people who aren't normally into meditation. Also, it makes guided meditation available anywhere you go. With a subscription to this app, that special someone will tap into their inner zen and have a completely different outlook on life that they will love.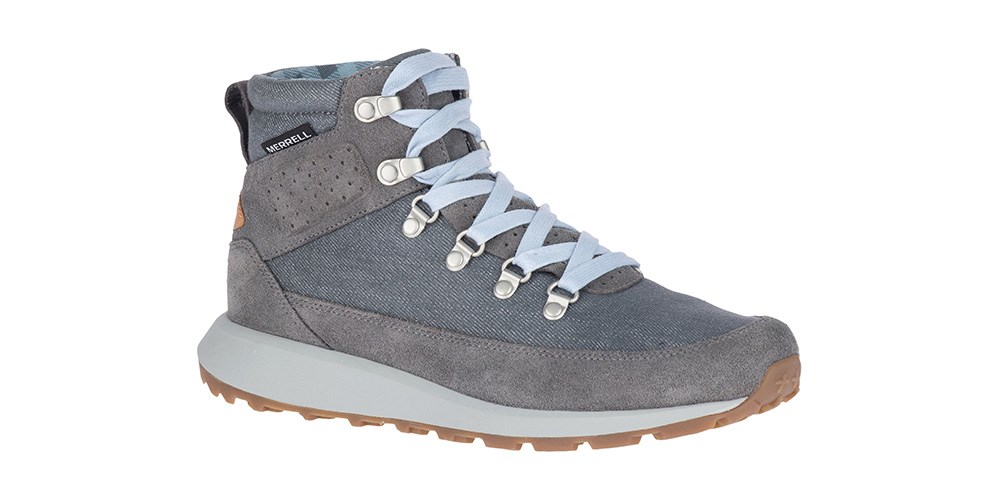 FOR HER: MERRELL ASHFORD CLASSIC CHUKKA
We love a good classic and when the classic is this pair of hiking boots from Merrell, we are all over it. This boot is ideal for all your hiking adventures: it is durable without being too heavy or bulky. And did we mention these boots are fashionable? They are made of premium leather and feature a breathable mesh lining to keep your feet nice and cool, as well as a Merrell Air Cushion in the heel to help absorb the shock of your hikes. So if you're ready to gift someone both fashion and function that is built to last, these Ashford boots are it.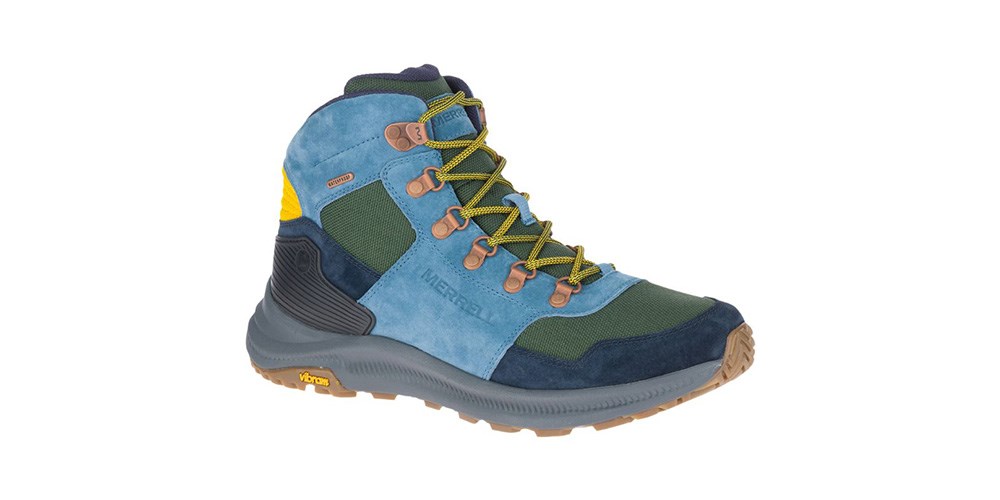 FOR HIM: MERRELL ONTARIO 85 X SEE AMERICA
Retro vibes are all the rage right now, and we love that Merrell is bringing that to these hiking boots. A twist on the classic Ontario, these See America boots provide everything a hiker could need to feel ready to conquer any hike. They feature the Vibram Megagrip that helps ensure no slipping or sliding occurs, as well as the high-quality CORDURA fabric paired with performance suede that make these boots tear-resistant. Comfort is key and these boots keep your feet happy while out on the trails.
Hers: Get it here.
His:  Get it here.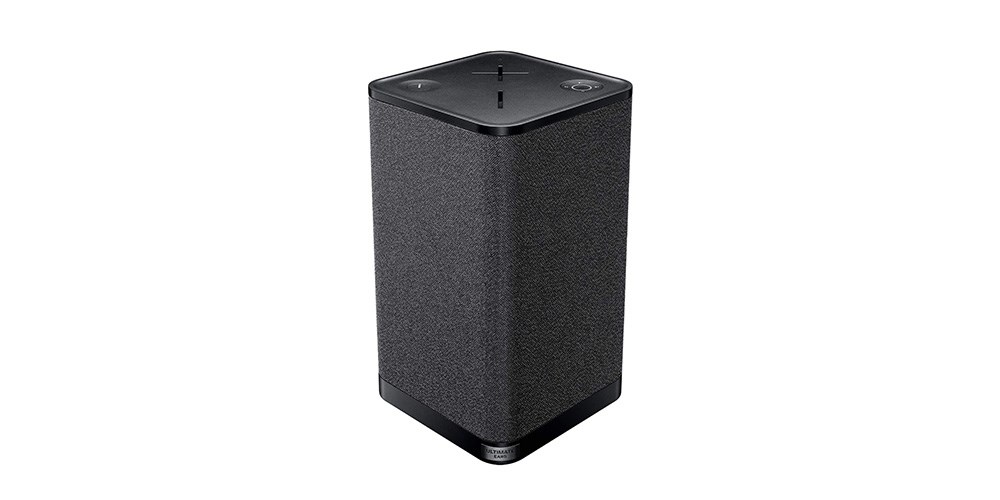 AT HOME: UE HYPERBOOM
UE's biggest and loudest speaker is bound to be the perfect present for someone on your list who loves music and loves listening at maximum capacity. Though this speaker isn't as small as other UE speakers, it is incredibly light for its size. And it definitely packs a lot of punch. This isn't just any party speaker, it is a smart speaker featuring a built-in microphone that allows the speaker to recognize when it's being moved. Why does that matter? Because it has the ability to balance the sound wherever you put it. So whether you're in a small kitchen or a big, lofted living room, the Hyperboom will adjust to fit each space.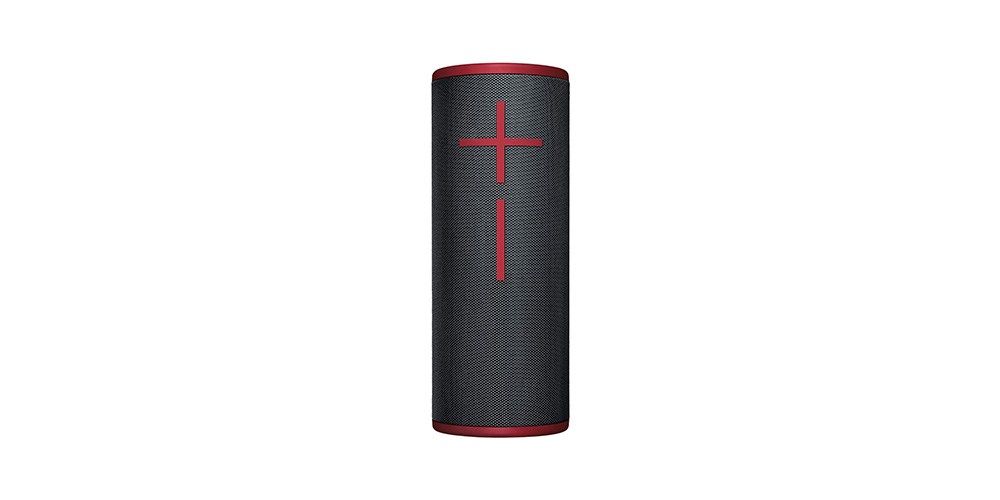 WHILE CAMPING: MEGABOOM 3
A favorite UE speaker is back with its 3rd version, and the best one yet. The Megaboom 3 is portable and perfect to take with you camping for some great sound. You'll be quite surprised at what sound this little speaker can produce! What makes the 3 different from the models before it is it's bigger size and larger woofer that makes it so you can really feel that bass. Not only is the sound of the Megaboom 3 great, its durability also passes the test for camping. You can even spill a beer on it while camping and it will keep on rocking.
The best part about these speakers is that you can connect them, place them in different rooms, and they can play music together. We love versatility and these speakers definitely provide that.
HYPERBOOM: Get it here.
MEGABOOM 3: Get it here.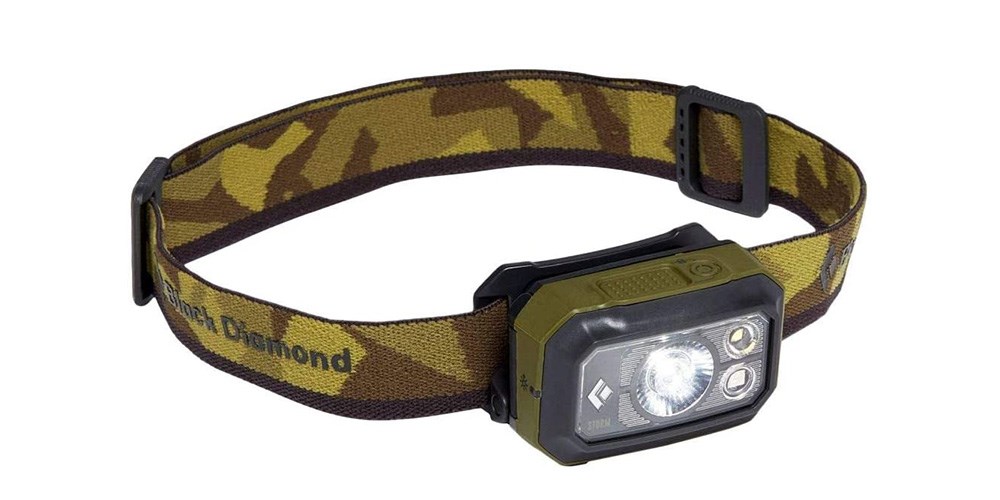 BLACK DIAMOND STORM 400 HEADLAMP
A camper doesn't realize how much they need a headlamp until they don't have one. For your favorite camper on your gift list, get them a headlamp from the top name in the game: Black Diamond. The new Storm 400 headlamp is one that will give your loved one all the illumination they need to build a fire, read a book, even survive a late-night bathroom run. This headlamp is waterproof and dustproof, so no need to worry if it gets left out in the rain. This 2.0 version is also more compact and brighter than its predecessor, blasting out 400 lumens of light.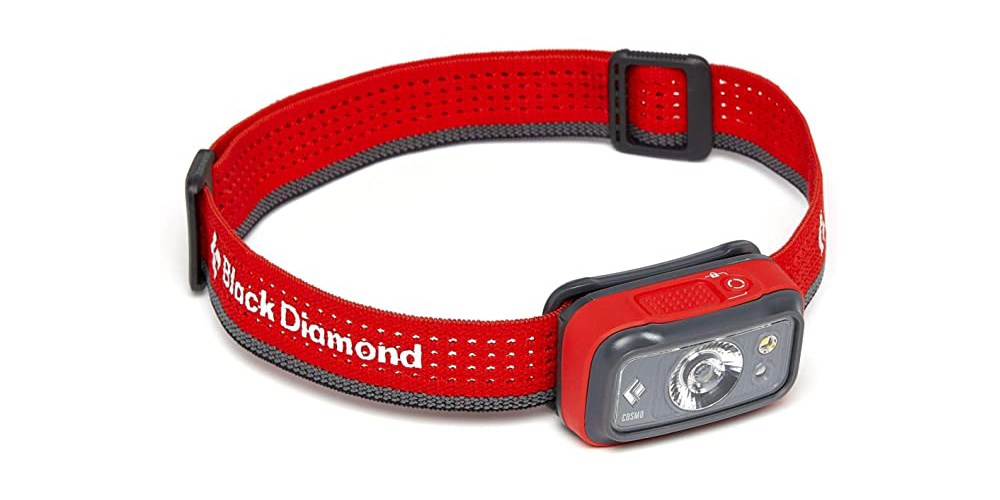 BLACK DIAMOND COSMO 300 HEADLAMP
This headlamp is a great basic go-to for any level of camper on your list that needs a light to guide them through their adventures. The 300 lumens this headlamp boasts are plenty to make the area around bright and visible, and the fact that this headlamp is waterproof makes it safe to use anytime, anywhere.
STORM 400: Get it here.
COSMO 300: Get it here.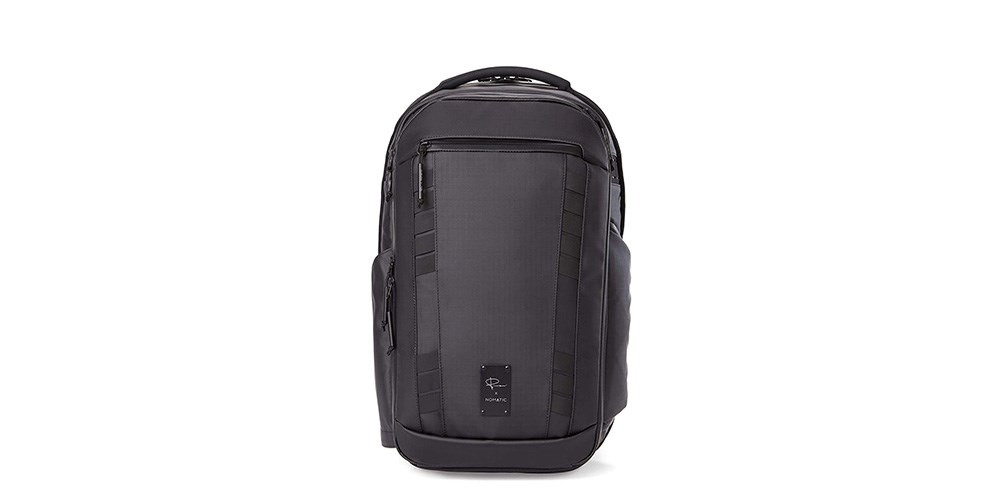 NOMATIC MCKINNON CAMERA PACK
If you have a photographer on your gift giving list, then prepare to completely blow them away with the gift of the ultimate camera pack — the Nomatic McKinnon bag. These guys do not mess around when it comes to camera gear, and this bag gives a photographer everything he or she could want and need in a bag for a 1-3 day trip. Not only does the McKinnon come with sections for specific camera parts, it also comes with clothing sections to minimize the amount of bags and packing needed for a trip. There is also space to store a laptop and a tablet for on-the-go photo reviewing, and plenty of space for other gear and camping needs. We love how this bag is completely customizable and the dividers can be moved around to fit the photographers unique needs. The amount of detail put into this bag will blow the mind of the photographer on your list, and he or she will love all the different features this bag holds. Some of them include:
Magnetized flaps and pockets to keep things from falling out
Extra padded straps to make carrying gear more comfortable
Easy side access so you don't have to take the bag completely off in order to get to your camera in a rus
And much more
This bag is a photographer's dream, so make their dreams come true this holiday season.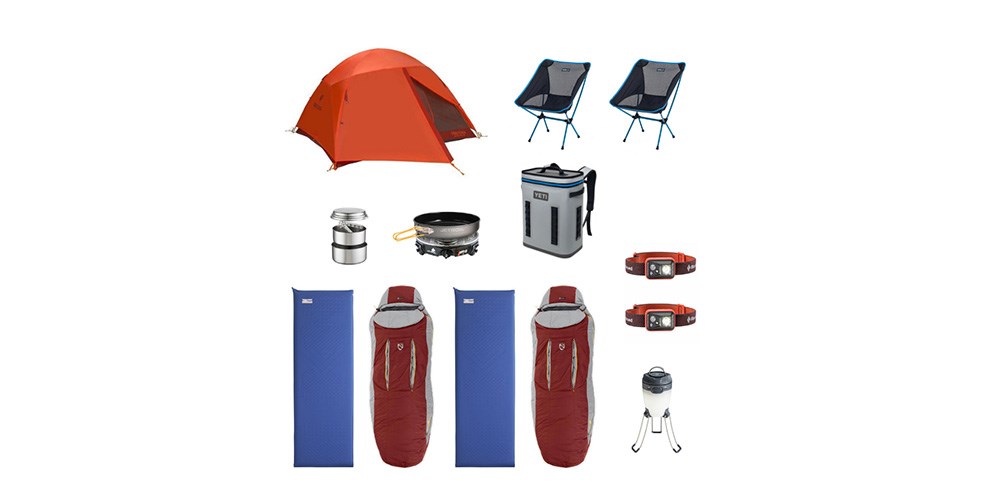 ARRIVE OUTDOORS GIFT CARD
Have someone on your list that is always down for an adventure but isn't so down for investing in the gear to make it happen? Then gift them a gift card to Arrive Outdoors — the outdoor gear rental company. With a gift card here, they can rent everything they need for their next trip. From tents and camping grills to snowshoes and ski jackets, Arrive Outdoors has a wide variety of gear that will make any adventure complete. They simply check out the gear online, reserve it for their trip dates (for free), and the goods will be delivered wherever they need. It could even meet them at a KOA campsite! Returning the gear costs nothing thanks to the free return label included in the box. With the top brands in outdoor gear available to rent at the click of a button, this person on your list may find themself picking up a whole slew of new outdoor hobbies.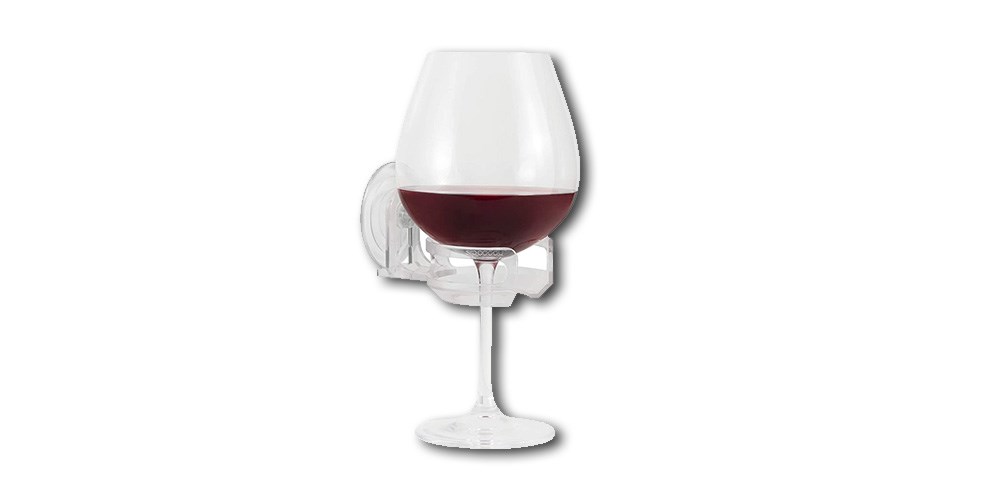 SIPCADDY SHOWER PORTABLE CUP HOLDER
Everyone loves a shower beer, but you know that one person who loves to elevate their drinking experience a bit and pour a nice glass of wine to enjoy. With the help of a cup holder built for the shower, your friend or family member can enjoy their favorite red while washing his or her hair. But if they decide they want a beer, this cup holder works for that too. It's easy to set up — all you have to do is use the suction cups attached. Which means your loved one can take it with them anywhere they go. Or maybe you can get them an extra one for the RV shower. Worried about how sturdy this thing is? Don't worry. It can hold up to 7 pounds, so that means no matter how heavy the pour, the wine glass will stay safe.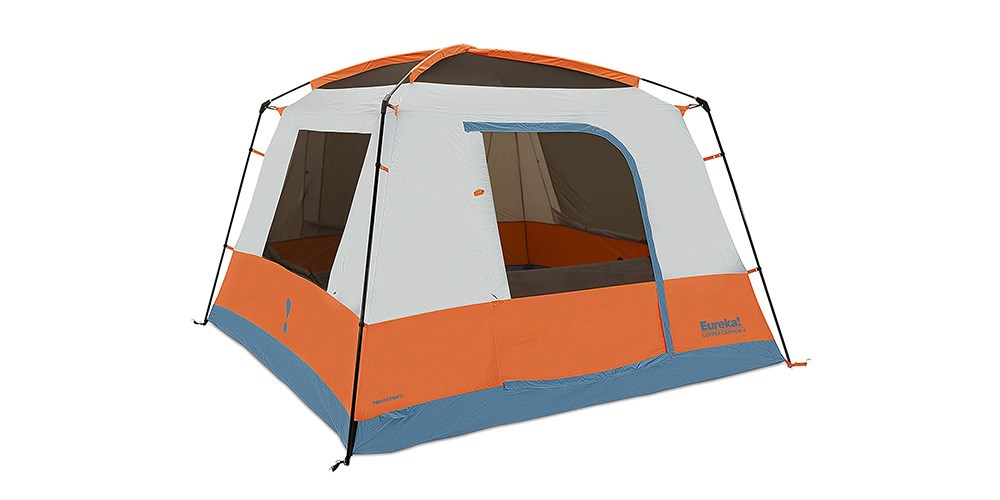 EUREKA COPPER CANYON 4-PERSON TENT
If you've got someone on your holiday gift list that loves camping but hates fussing with tents, then we have got the perfect present for you to gift. This 4-person tent from Eureka is so easy to set up that it can be done by one person. The quick clips mean setup in no time, and more time for your loved one to enjoy their camping palace. Our favorite thing about this tent (in addition to its quick setup time) is the fact that you can stand up in it. No more crouching to change clothes and fuss around. With the height of this Copper Canyon LX, your loved one can feel the ultimate comfort out in the wild. The size of the tent also means plenty of room for an air mattress or a cot to really elevate the comforts of camping. An added bonus is all of the spaces for storage so you can place any lights, phones, or other items up off the ground to find quickly and easily when needed.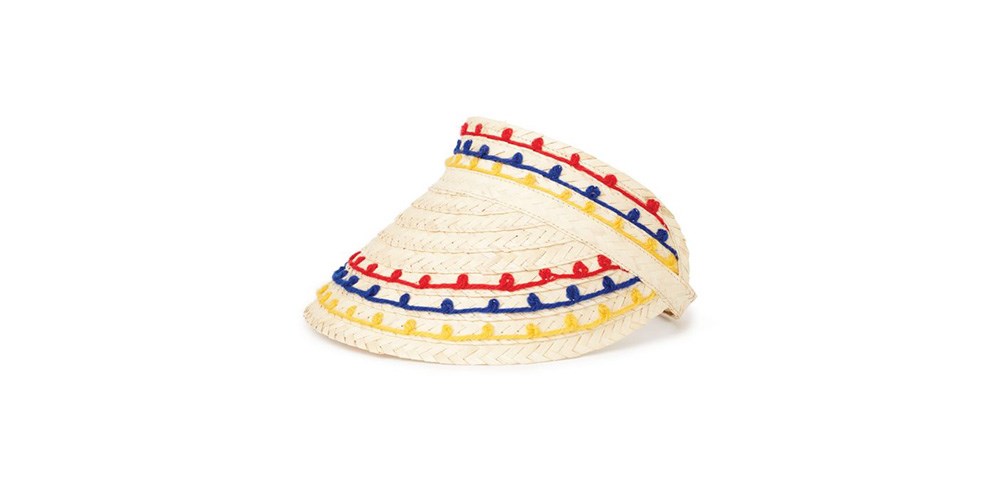 BRIXTON BONDI VISOR
Protection from the sun is a must for everyone, especially your loved ones. Whether the lady on your list is out camping, headed for a sunny afternoon walk, or running errands around town, she should keep her face and her eyes safe from the sun. And what better way to do that than with a cute and chic visor? Visors have made a major comeback in the last couple of years and are no longer reserved for the country club. Visors such as this one from Brixton offer a great deal of protection without sacrificing style. Your friend or family member can wear this one anytime she steps outside the house and will automatically look like a fashionista. We are all about fashion and function, and this Brixton Bondi Visor will give your friend or family member both.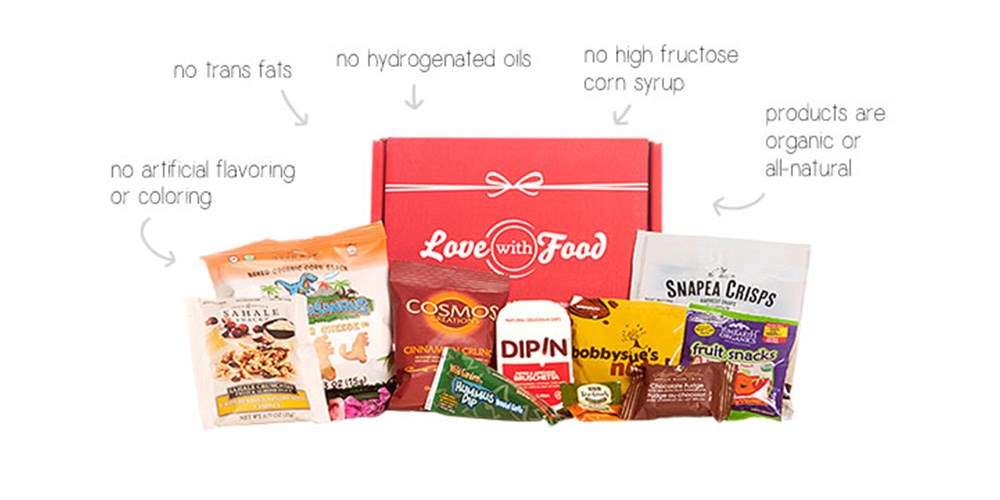 LOVE WITH FOOD SNACK BOX SUBSCRIPTION
Camping isn't camping unless you've got some great snacks with you. Oftentimes, however, those snacks lean more to the unhealthy side, which may leave your friend or family member feeling guilty for their indulgences. Instead, get him or her a snack box subscription such as Love with Food that promises healthy snacks delivered to their door every month that they can enjoy while camping, or even just at home. This snack box allows your friend or family member to choose from a variety of boxes: the Tasting box that comes with at least 7 snacks, the Deluxe box that comes with at least 15 snacks, or the Gluten-Friendly one that comes with at least 10 gluten-free snacks, in case they have some food sensitivities. Not only will your loved one feel great getting to enjoy snacks they will surely become obsessed with, they will also feel good knowing that they're helping out others in need. Love with Food donates at least one meal to an American family in need every time your loved one gets a snack box delivered to their door.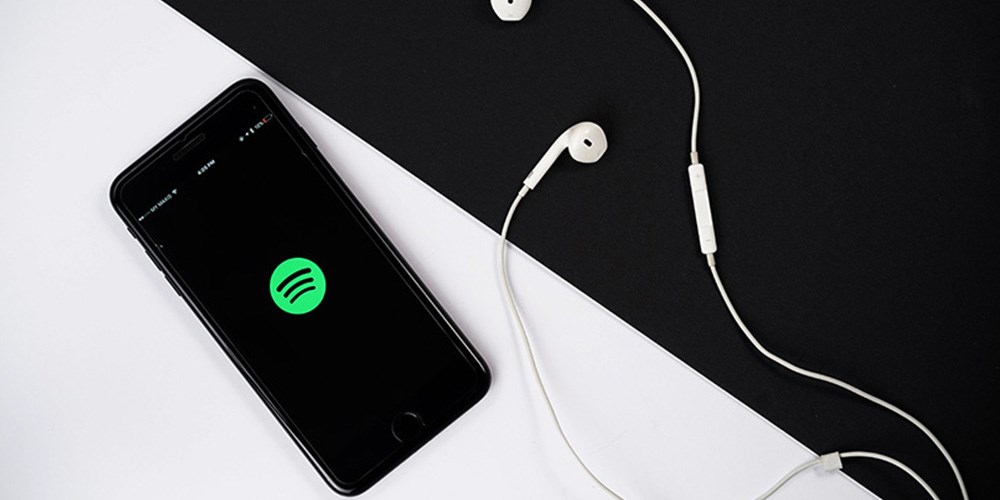 SPOTIFY SUBSCRIPTION
No trip is complete unless you've got a proper playlist to set the tone. And if you have someone on your list who is still rocking CDs or cassettes (!), then it's time to upgrade them to the 21st century and get him or her a subscription to Spotify. In minimal effort and in just a few minutes, they''ll be ready to start creating playlists for road trips, and anything else they can think of. Once your loved one realizes they have access to all their favorite songs from the past and present, they will find themself making playlists for vacuuming. Give your friend or family member the gift of mobile music, and they will never forget it.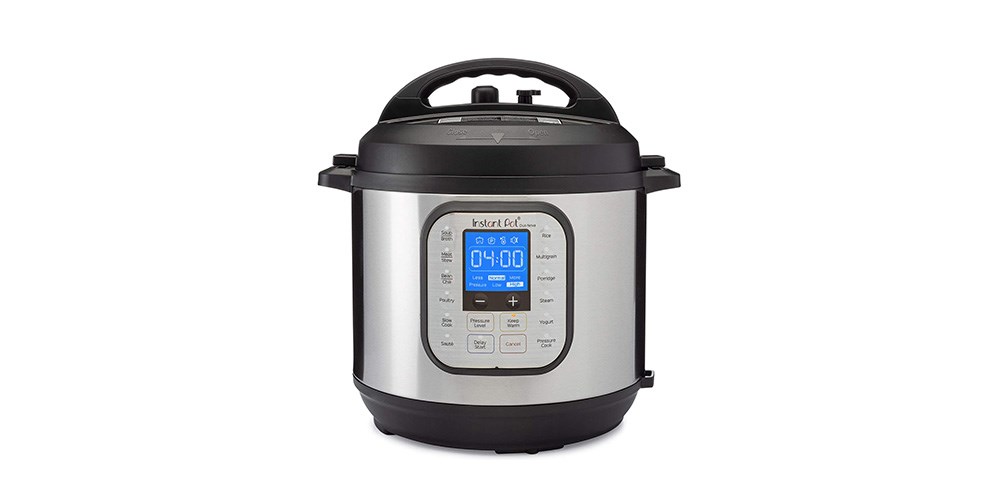 INSTANT POT ELECTRIC PRESSURE COOKER
One of the best parts of camping is the delicious food, but your loved ones shouldn't have to spend their camping trip preparing food. Instead, help them enjoy their time in the outdoors to the maximum by gifting them a pressure cooker this holiday season. This pressure cooker is ideal for prepping meals for upcoming camping trips without taking all of your friend's or family's time. Within just a few minutes they can cook up all kinds of food, especially with this specific pressure cooker. This model offers more than just a pressure cooker — it is also a slow cooker, a rice cooker, a steamers, a saute pan, a yogurt maker, and a warmer, so they can get really creative with their recipes. The purchase of this pressure cooker will also give access to the Instant Pot app where they can try out over 1,000 recipes to decide what's best to bring along camping. They can also hop over to KOA's site full of camping recipes to find more things to whip up.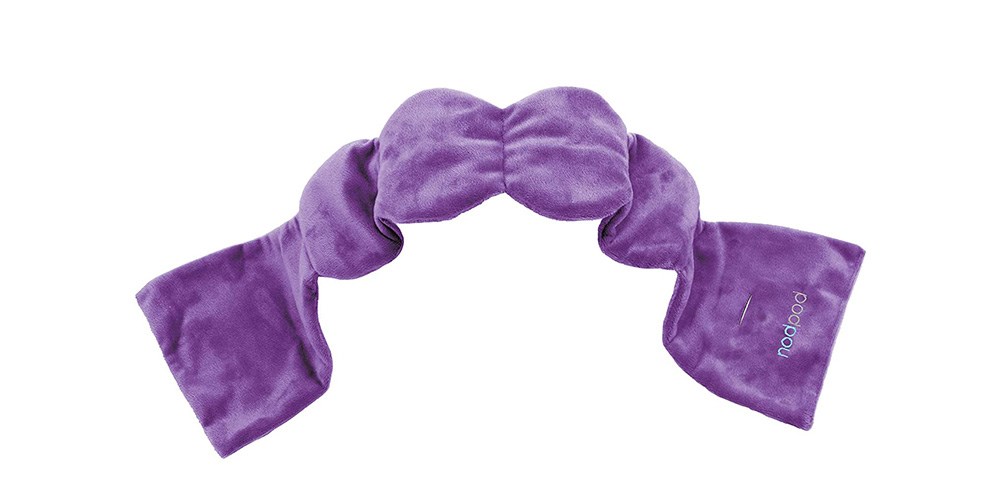 NODPOD SLEEP MASK
Sometimes sleeping out in the wild can be a bit more challenging than sleeping in the comfort of your own home, so help your loved one get the good night sleep they need when camping with the help of a sleep mask. This sleep mask isn't your average sleep mask. Nodpod is a sleep mask filled with beads that gives it some weight that puts just enough pressure on the face to help relax and fall into dreamland. By simply laying this sleep mask across the face, your loved one will be out in no time and feel revived to enjoy the outdoors to its maximum. The mask is dual-sided with one side built to be cooling, and the other built to be warming. If your special someone likes it extra cold, they can throw their Nodpod in the freezer. Nodpod will block out 100% of lights, so if they need to plop down for a midday nap, they'll have no problem with finding some darkness to sleep in.
---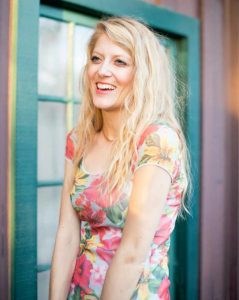 Leslie, a.k.a. Copy Girl, is a copywriter who gets butterflies from telling stories through words.
Her voice comes from a place filled with passion, dreams, and lots of sugar. "Cake over steak" is her go-to motto.
With over 10 years of experience in crafting words, and years of embarking on travels that have taken this Montana girl to some incredible places, Leslie love the adventures of both body and mind her writing takes her on.
Everywhere she goes, she takes this advice with her:
"Hold on to your divine blush, your innate rosy magic, or end up brown." – Tom Robbins, Jitterbug Perfume
To see what Leslie's up to in the writing world, visit her website here.
---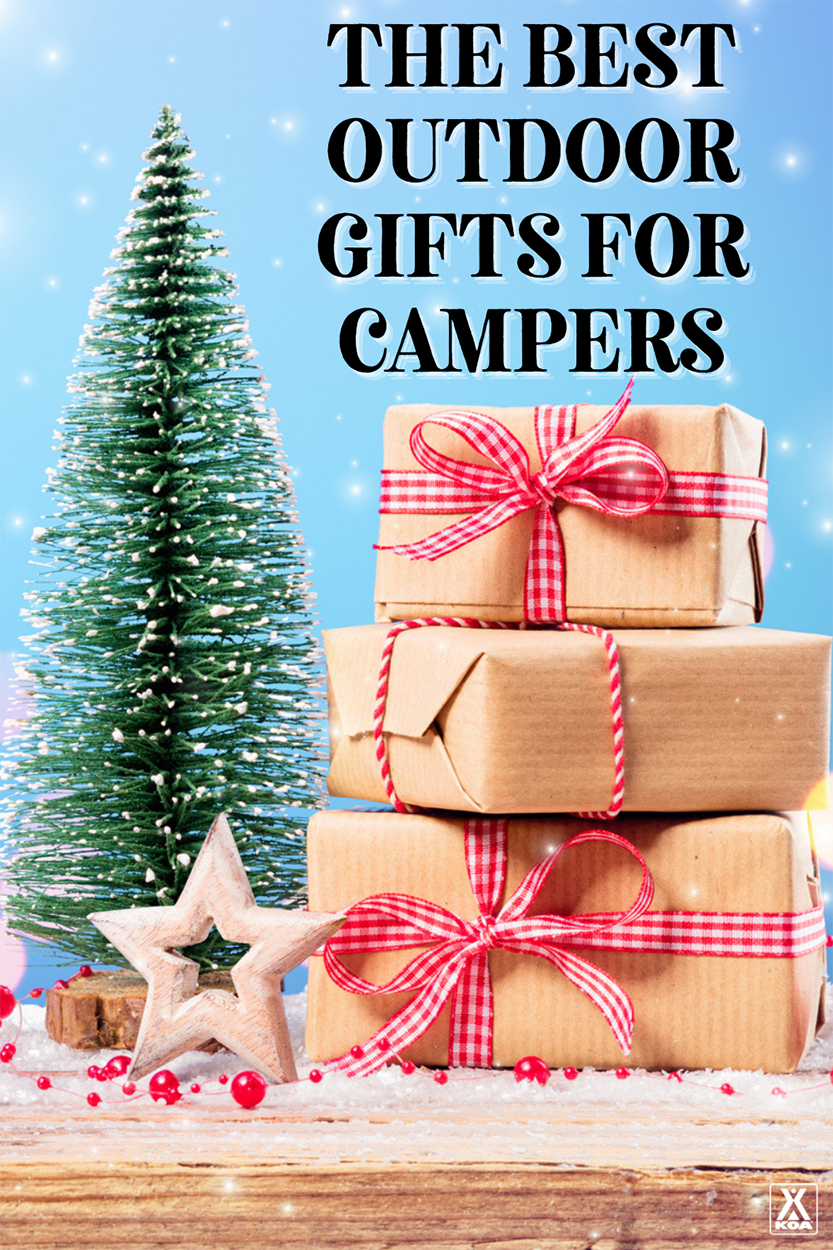 Kampgrounds of America, Inc is a participant in the Amazon Services LLC Associates Program, and affiliate advertising program. Some links may be affiliate links and Kampgrounds of America, Inc may get paid if you buy something or take an action after clicking one of these links.
Prices are accurate at time of publishing. Note that are subject to change at the discretion of Amazon or their marketplace sellers.