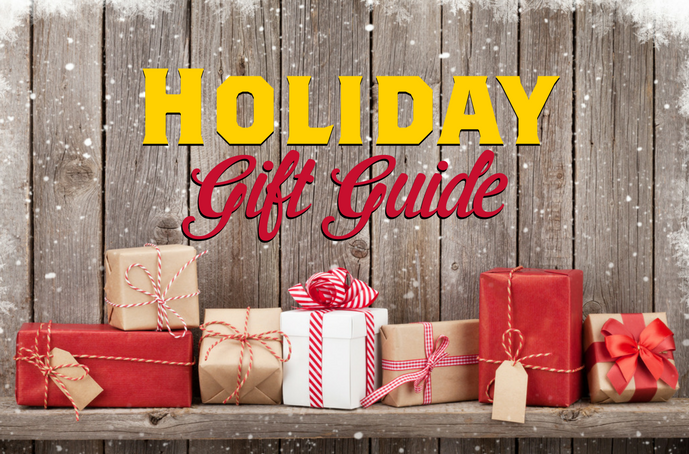 Our guide to the perfect holiday gifts for the camper in your life.
If you've got an RV enthusiast or camper on your list this year, a gift to gear them up for the camping season is sure to please. While we might be a few months away from checking in, it's never too early to give the gift of the outdoor gear and gadgets. You'll have your favorite camper dreaming of a stay at their favorite KOA – a gift that keeps on giving!
This year's holiday gift guide features camping and RV gifts that are anything but average. Pair one of our picks with a KOA gift card and a camping inspired stocking stuffer and we'll guarantee one very happy holiday camper.
---
VSSL Supplies
The VSSL is a a what happens when outdoor tools meet an LED flashlight. What at first looks like your typical aluminum flashlight is actually a convenient way to light up the night and keep your most important gear close at hand. Whether you're looking for a first aid kit, an emergency shelter or a complete supply solution, VSSL offers a variety of hyper-functional flashlights. With these flashlights you'll never be left in the dark.
Starting at$59.50, VSSL flashlights are available at their website: www.vsslgear.com
---
Leatherman Tread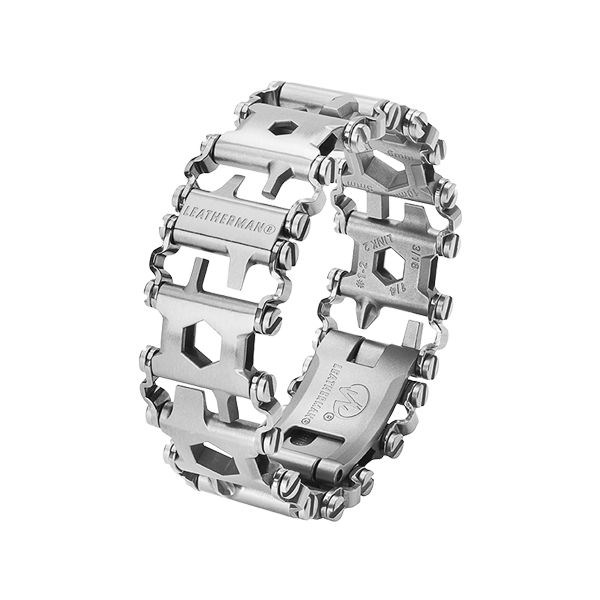 It's hard to beat the functionality of a Leatherman multi-tool, but the company has one-upped itself with the Tread. The Tread pairs the performance of their tools with the convenience of wearability. Leatherman engineers designed multiple tools into each link of the innovative Tread providing wearers with everything from Allen wrenches to screwdrivers to a bottle opener. In fact, this amazing tool feature 29 different tools in it's adjustable, stylish design. You can even add a special engraving to really make this gift special.
Available online directly from Leatherman, the Tread retails for $165.
---
MiniPresso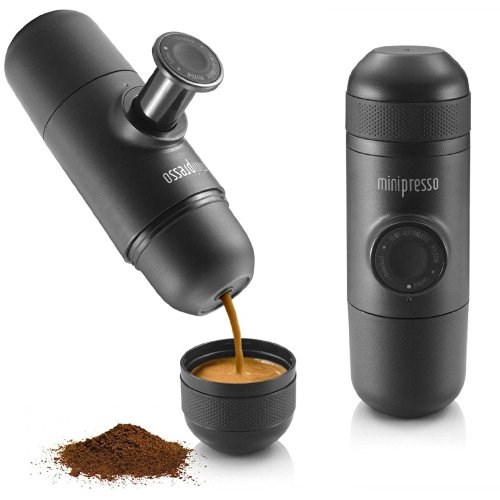 The MiniPresso is a perfectly portable espresso maker that provides quality coffee no matter your location. A few simple steps and the MiniPresso will have you pulling shots of espresso in no time. With its incredibly compact and lightweight size and hand-operated, battery free design this gift is essential for the caffeinated camper. In addition to a model for ground coffee there is also a MiniPresso designed for Nespresso pods – easy!
The MiniPresso is available for $59.00 at www.wacaco.com or on Amazon.
---
Camp Casual
Camp Casual offers an array of vintage-camper-inspired gifts from serving bowls to mugs to cozy throws. Perfect for stocking the cupboards of any RV enthusiast whether at home or on the road, Camp Casual has made it their mission to bring re-imagined, retro-inspired items to camping and RV enthusiasts everywhere. We think they're totally succeeding! While all of their offerings are perfect gifts for your favorite RVer, our favorites are their RV serving bowl and servers and colorful collection of mugs. They've got an adorable set for the kid campers on your gift list.
Order Camp Casual gear, which ranges in price from $12.99 and up, via their website: www.campcasual.com
---
REI's evrgrn Campfire Rocker allows campers to enjoy all the comfort of rocking chair in a design that's compact, portable and cool. Clocking in at under 6 pounds (including the carrying bag), the evrgrn maintains an impressive 250 pound capacity. Just pick a color and you'll have the most stylish – and comfortable – seat at the campfire!
Buy the evrgrn Campfire Rocker in store or online at REI.
---
Coleman Camp Oven
If you're giving a gift to a camp cook consider supplementing their camp stove with the Coleman Camp Oven. The handy Camp Oven is designed to perfectly fit Coleman's line of camp stoves. Featuring an adjustable rack, thermometer and fold-flat design, the Camp Oven will keep dinner warm, bake yummy breakfasts and bring campfire dessert to a new level – fresh cookie s'mores please!
Coleman's Camp Oven is available for $39.99 via their website.
---
StakeLight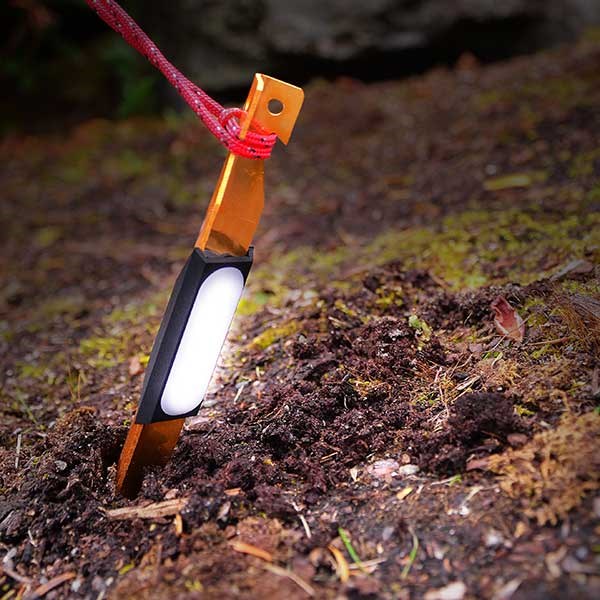 Raise your hand if you've ever tripped over a tent steak in the dark of the night. Us too. That's why we love the simple solution provided by the StakeLight fro UCO Gear. Whether you're setting up in the dark or making your way to the bathhouse these illuminated tent stakes make finding your site and staying safe a breeze. Available in singles or packs of two or four the StakeLight is the perfect gift for the tent camper in your life.
The StakeLight is $5.99 for one or $19.99 for a set of four online at Uco Gear.
---
WindPouch
Dubbed the "Inflatable Hammock," the WindPouch is a durable, take-anywhere lounging solution. The WindPouch is built to provide comfort on any terrain  from sandy beaches to rocky hiking trails. Easily  inflated with just a little practice, your WindPouch will support up to 550 lbs (250 kg) and includes a host of convenient features including a bottle opener, storage pockets and it's own carrying case. With lots of fun colors (we're partial to yellow) to choose from you'll be sure to please any camper looking for convenient comfort.
Buy your WindPouch for $99.99 at www.windpouch.com.
---
Wine Glass Gift Set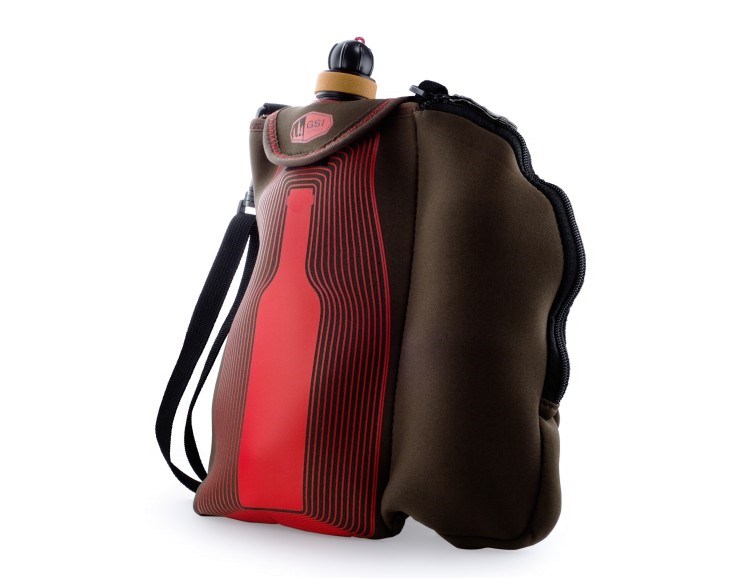 If you're looking for camping's perfect pairing than this gift set from GSI Outdoors is for you! The set includes an insulated, neoprene soft-sided wine carafe and a pair of nesting wines glasses ready for your next outdoor adventure. The carafe itself features a two-stage cap designed for easy filling from your favorite bottle and precise, splash-free dispensing. This handy tote even features a re-writable date bar for keeping track of the uncork date. Grab a great bottle of wine and this gift is sure to please!
Get this wine set from GSI for $39.95.
---
The CanCooker
Seth McGinn's CanCooker is a simple and convenient way to cook both indoors and out. Based on the cattle drive tradition of cooking in a cream can, this modern take on classic cooking works on the campfire, grill, stove top or portable cooktop (they even sell a convenient gift package with a Multi-Fuel Portable Cooktop included!). The CanCooker, available in three sizes, uses steam to cook flavorful, tender meals without requiring grease, oil, frying or long hours of cooking.
You can order the original CanCooker ($89.99), CanCooker Jr. ($59.99), CanCooker Companion ($39.95) and gift packs via their website: www.cancooker.com
---
Goal Zero Power Hub and Lantern
Stay prepared and plugged in under any circumstances with the Goal Zero Lighthouse 250 USB Power Hub and Lantern. Not only can this rugged lantern be charge three ways – via solar panels (get them here), USB or hand crank – it also charges devices from smart phones to tablets. This lantern also features adjustable brightness and direction which allows power conservation and up to 48 hours of light.
Buy your Goal Zero Power Hub and Lantern from Cabelas.
---
RoadTrip Game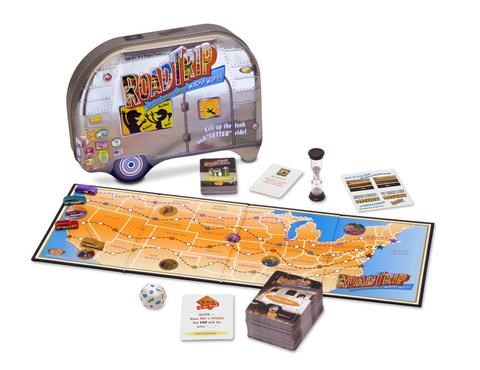 The classic American road trip takes a fun twist with this family friendly board game. RoadTrip, by Daddy-O, is a word-based game for ages eight and up that invites players to "gas up the tank, and 'letter' rip!" Filled with fun word challenges like naming towns that start with the letter "A" and finishing the "Tale of the Trip" by filling in the blanks with "A" words, this game is must-have for any RV game stash. With this fast-paced game they're be a whole lot less "are we there yet?" and a lot more "wish you were here!"
RoadTrip is available exclusively from Impractical Pig: www.shopwiththepig.com
---
Brave Little Camper
Speaking of kid campers, Brave Little Camper is a classic sound book sure to please even the youngest RV enthusiasts this holiday season. Join Little Camper on his first nighttime adventure in the forest. Featuring sound cues throughout the charming story, little ones are encouraged to play friendly forest sounds from cues within the book. Filled with colorful art, a heart-warming story and the fun addition of sounds this book is a great way to introduce camping to kids or grand kids.
Find Brave Little Camper for $12.99 via Cottage Door Press or Amazon.
---
Swift Hitch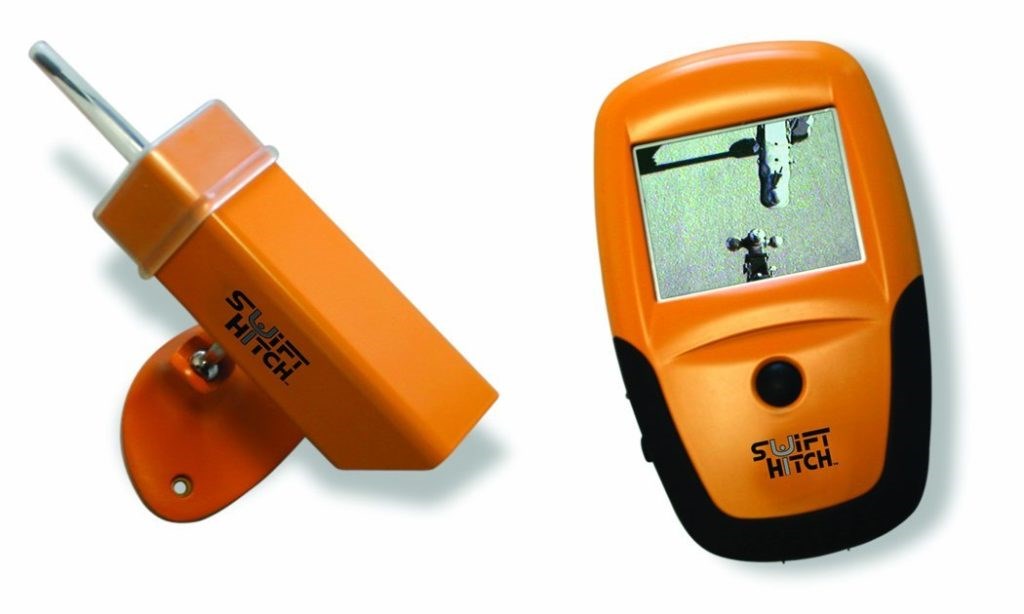 If you've ever struggled with hitching any trailer than the Swift Hitch wireless camera system is for you. A totally portable solution, the Swift Hitch is conveniently charged by any vehicles 12-volt socket and features a four hour continuous run time. The system also includes a full-color LCD display, automatic night vision and a wireless transmission range of up to 300 feet.
Buy the Swift Hitch for $199.00 on Amazon.
---
Luci Light

Luci is an inflatable solar light that's remarkably packable thanks to it's one of a kind design. Lightweight and water proof these affordable lighting solutions come in a variety of styles including frosted decor lights and 3-in-1 emergency lights. Our favorite is the Luci Outdoor 2.0 that features an adjustable strap for easy attachment to any surface, four lighting modes and solar charging that last up to 18 hours.
The Luci Outdoor 2.0 is $19.95 and available via Mpowerd's website.
---
SaveAround KOA Savings Guide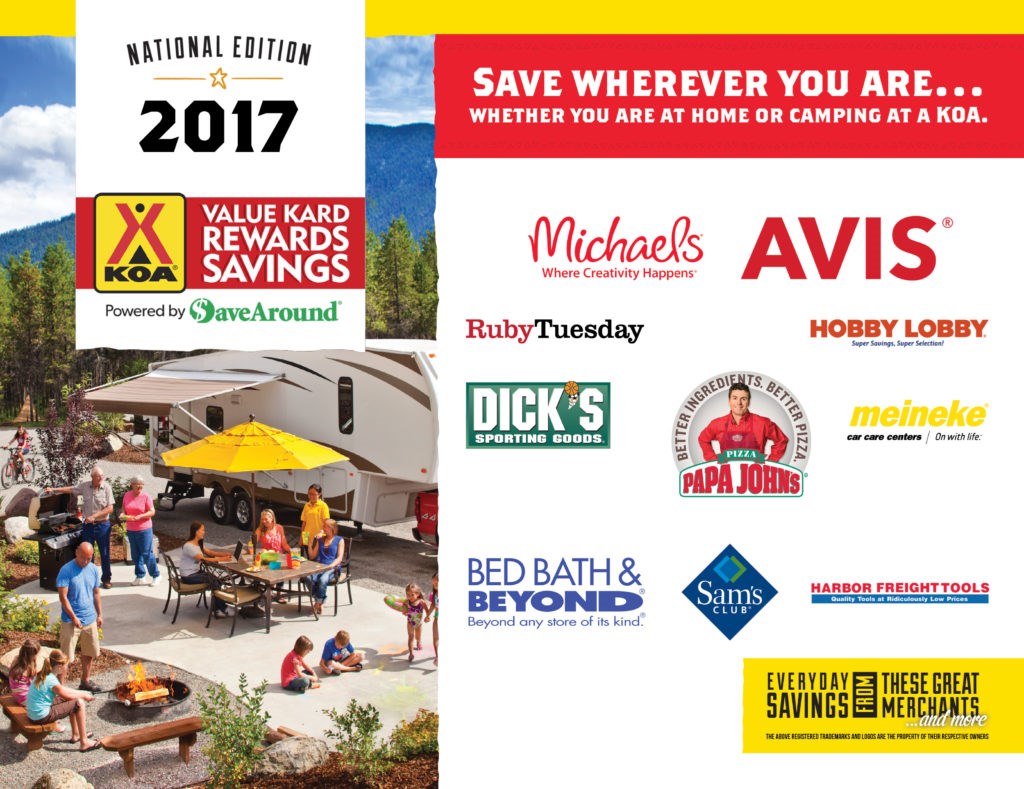 Partnering with North America's premier coupon organization, SaveAround, KOA is pleased to offer exclusive access to savings on retail, dining, services and more! With the SaveAround KOA Savings Guide, you can give the gift of savings all year with discounts at hundreds of merchants. Pair our Savings Guide with the app to gain access to even more deals at over 110,000 merchants. This is a gift that keeps on giving!
Get the KOA Savings Guide for $20 from SaveAround.
Get the KOA Savings Guide for just $10 with your Value Kard Rewards Membership. Sign up and find out more HERE!
---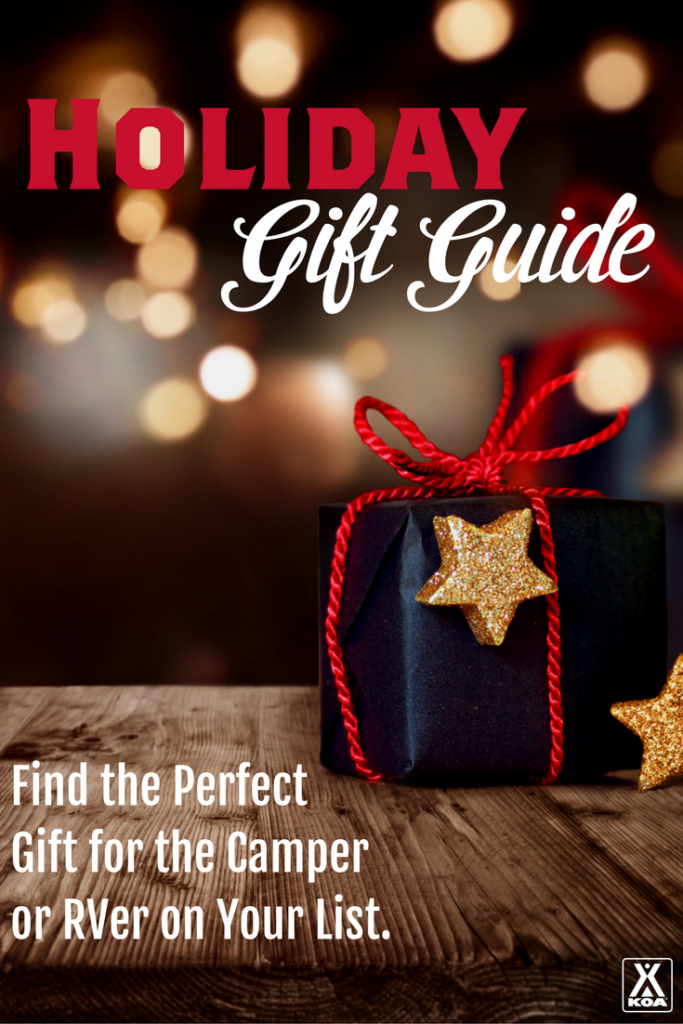 Save