2015 Holiday Gift Guide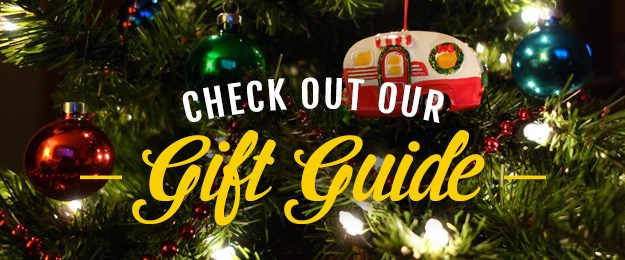 By Mike Gast / KOA Vice President of Communications
I'm a self-described "gadget freak," and I'm always on the lookout for new, strange things that just might enhance activities I already love.
Granted, that Quixote-like quest for the unusual has led me down some dead ends, gadget and gift-wise. My smart phone was struck dumb by a plethora of much-touted apps that really added nothing but used memory to my fun. But that doesn't mean my search doesn't continue.
So, as we fast approach Christmas 2015, here are a few of the items I've found worth considering if you're still looking for the "perfect gift" for the outdoorsy folks in your life. (Here's the BIG news. At the end of the story, you can enter your email address for a chance to win one of the items in a random drawing).

The Flame Stower
Let's start with one of the most unusual devices I've found – The Flame Stower. I've long been fascinated by devices that bridge the gap between technology and the outdoors. The Flame Stower more than fits the bill.
This little packable wonder actually converts heat into electricity in a very unique way. You simply fill the small silicone water reservoir and position the elevated steel blade of the unit directly into a flame. The flame can be from a campfire or a propane stove. More flame creates more power.
The hot blade heats the water. That "water heat" is converted to power, so you can just plug your phone or other mobile device directly into the Flame Stower and power up! The entire unit folds up to not more larger than your smartphone.
The Flame Stower is available for $99.99 at www.stowerenergy.com.
---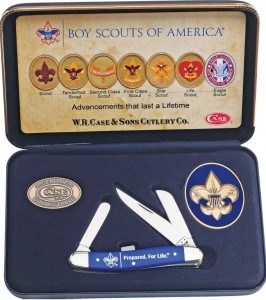 W.R. Case & Sons Official Boy Scout Knife
Many KOA campers got their start in Scouting. If you grew up as a Boy Scout, you likely had an official Boy Scouts of America pocket knife. This quality knife, officially licensed by the BSA, will bring back memories to former Scouts, and become a treasured heirloom for any Scout family. It comes in a classy collector's case with the Boy Scouts of America emblem and includes a "Seven Stages of Advancement" card. You can order this beauty at www.Cabelas.com for $139.99.
---
Ciao! Portable Baby High Chair
Everyone deserves their own camp chair, even if you're under three years old. The Portable Baby High Chair by Ciao! gives your toddler their own safe spot by the picnic table. It's very stable, and comes with a clear vinyl tray cover for easy cleanups. This could easily be a young parent's best gift this Christmas. It even comes in three different camo-colored patterns. It's available at www.kohls.com for $67.99.
---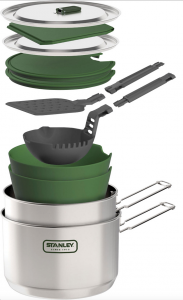 Stanley Prep & Cook Kit
When you're a camper, you value items that save space. And it's a bonus when a space-saving item comes from a trusted name like Stanley. The Stanley Adventure 13-piece Prep & Cook Mess Set is anything but a mess. It comes in an ingenious nested design that has everything – even the spatula and ladle – break down into a single nested unit. It's suitable for both grills and camp stoves, and the non-stainless steel pieces are all made of BPA-free plastic. It comes with a 2.4-quart pot, a 1.5-quart pot, two 20-ounce bowls, a melt-resistant ladle and spatula, a folding cutting board, two pot lids and two bowl lids. It's all you're going to need. Available for $64.99 at www.kohls.com.
---
Coleman Folding Outdoor Camp Wagon
You can't haul firewood in a folding baby stroller. But you can haul firewood and the baby in the Coleman Folding Outdoor Camp Wagon. This handy transporter comes with swivel wheels and five cubic feed of carry space. It has a Blizremovable reinforced bottom for heavy loads, and a steel frame that folds neatly into a carrying case. The entire unit weighs just 21.6 pounds but can carry a load of 150 pounds. It's available at www.kohls.com for $99.99.
---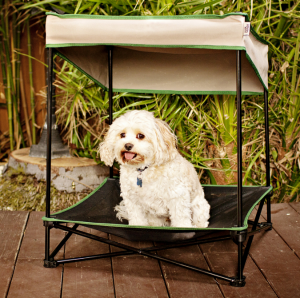 Quik Shade Instant Pet Shade with Mesh Bed
And now, something for the four-legged camper. It can get hot out there, and the Quik Shade Instant Pet Shade and Mess Bed gives Fido a way to got off the ground and out of the sun. It folds into its own carry case and locks firmly in place when deployed. The mesh bed provides great air flow and will help keep your pet cool.
It's $29.99 at www.sportsauthority.com.
---
Texsport Rotisserie Grill & Spit
Cooking has always been a big part of a camping trip. This strange-looking gizmo not only provides a stable heavy-duty grilling platform over your campfire, there's even a hand crank spit that will easily hold two big, delicious chickens.  Check it out for $59.99 at www.kotulas.com.
---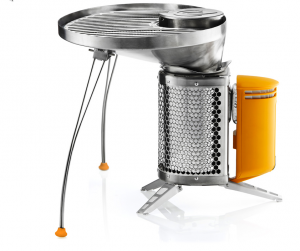 BioLite Campstove with Portable Grill
We've tested this baby before, but we can't help bring it back for this year's Christmas list. The BioLite Campstove allows you to gather twigs and leaves for fuel, creates a fan-assisted hot fire while generating power for your mobile devices at the same time! This unit also comes with a grill attachment that all packs away into a walkable unit. Genius! It's available for $189.90 at www.biolitestove.com.
---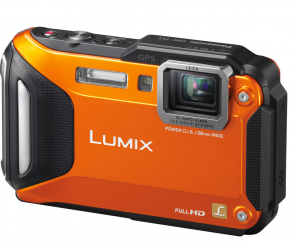 Lumix TS5 Tough Camera
Tired of buying those cheap point-and-shoot cameras that can't take a 6-inch drop or – God forbid – land in the pool? Try the Lumix TS5 Tough Camera. It's waterproof, shockproof, dustproof and freezeproof. It even has WiFi capabilities to wirelessly transfer your pictures. It's bright orange, and it will outlast all of your camping trips. See it at www.sears.com for $410.99.
---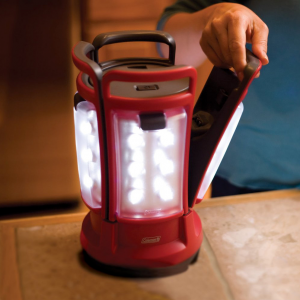 Coleman Quad LED Lantern
When you're out camping, at some point it gets dark. Unless your camping alone, one light simply won't do. This handy lantern from Coleman comes with four ultra-bright LED flashlights that all click into a single base. The 24 LEDs will last a lifetime, and all four units recharge once returned to the base. The entire unit it powered by 8 D-cell batteries. The unit retails for $79.99 at www.coleman.com.
---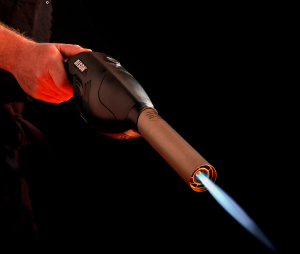 Bison Airlighter
If you hate starting campfires with lighter fluid, but you want your fire started FAST, check out the Bison Airlighter. This combination butane torch and fire-propagating fan will ignite charcoal in 10 seconds or less with a four-inch, 2,600-degree flame. Then the fan comes on to bring air to your fire, bringing a roaring fire or just-right briquets in a minute or less. Now we're cooking! Flame on! Get yours at www.thinkgeek.com for $79.99.
---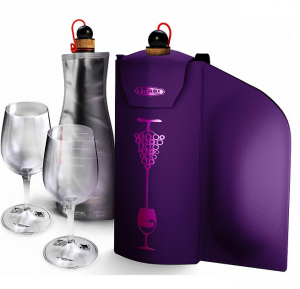 GSI Outdoors Wine Glass Gift Set
A good bottle of wine can add a lot to a camping sunset, or a night around the campfire. But, hauling glass bottles is a hassle, and who wants to drink your favorite Pinot from a paper cup? Enter the GSI Outdoors Wine Glass Gift Set. The set comes with a 750 ml soft wine carafe, neoprene wine tote carriers and two stylish nesting wine glasses (the stems unscrew and fit into the glasses).  Just pour your favorite bottle of Beaujolais into the reservoir and away you go! The go for $28.99 at www.amazon.com.
---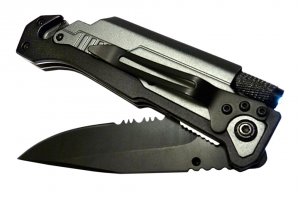 BlizeTec Survival Knife
Do you really need a "survival knife" when you are camping? Believe me, you're going to want this little 5-in-1 wonder close at hand every time you travel. It of course has a great locking blade, but it's what comes with it that's impressive. The knife has a removable LED flashlight, a magnesium fire starter, a seatbelt cutter and the end can be used as a window glass breaker. Sound like overkill? Consider that, should you ever find yourself in your car in a flood or in any body of water, the first things that short out are your electronic windows and door locks. Everyone should have a glass breaker on hand inside a vehicle. The BlizeTec Survival Knife sells for $38.38 at www.amazon.com.
---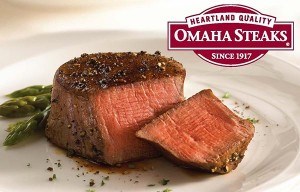 Omaha Steaks
How about giving a quality cut of beef for the Holidays? Omaha Steaks, the industry leader in "to your door" meats, poultry and fish, offers everything from a complete Thanksgiving meal (even the green bean casserole). Their cuts are absolutely the best, and you can have your selections sent directly to your gift recipient. And we're not just talking the main course. They even supply pies and ice cream! Omaha Steaks has special packages, as well as individual pieces that come wrapped in dry ice, ready for your freezer or your grill. Check out their website at www.omahasteaks.com.
ALERT! If you're a KOA Value Kard Rewards member, Omaha Steaks has prepared special "camper friendly" packages at special, Value Kard Rewards-only pricing. Value Kard Rewards members can shop these special deals at http://www.omahasteaks.com/servlet/redirect?fromUri=/koa.
If you aren't yet a KOA Value Kard Rewards member, join now at https://koa.com/value-kard-rewards/.
---
Lori Roller Glamper & Go Everywhere! Car
OK. I can't rightfully categorize this item as "camping gear," but if you have little ones in your camping family, you'll want these. The Lori Roller Glamper and Go Everywhere! Car by Our Generation is a camping play set scaled for six-inch dolls. The wall of the camper opens up for easy play, and all of the lights are functional. There's even a working AM/FM radio in the car. Plenty of tiny camping gear is included, and you can bet their will be lots of accessories you can purchase separately. Here's the tough part. Apparently the Lori doll line is being slowly introduced to Target stores and if you're lucky, you might just find one in your local store. But, the Glamper and Go Everywhere! Car aren't on Target's website yet. You can find out more about the camping set and the dolls at http://loridolls.com/weekend-getaway. You can keep track on where to buy one in your area at http://loridolls.com/where-to-buy. The car's suggested retail is around $25, and the Glamper should go for about $35, but prices we've seen have varied.
---
About the author
When he's not doing vice presidential things at KOA, Mike Gast and wife Lori love to travel (mostly to beach-y places) and find those out-of-the-way restaurants you see on TV.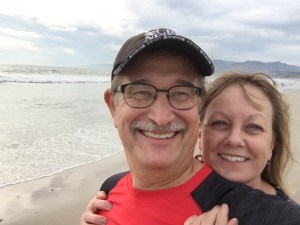 ---
Save