Camping is an activity that always has the potential for surprise, which is likely one of the reasons it is so loved. Camping is only boring if you make it boring, but can be full of thrills if that's what you're looking for.
However, you don't want that thrill to be a bear coming into your camp at night because you left food out, or running out of water because you didn't properly plan.
No matter how many times you've been out in the wilderness adventuring, there are some tips you should always take along with you. With these tips in tow, you will ensure that any surprises and thrills you have are the kind that make for fun memories, not potentially dangerous situations.
Read on to find out our camping tips that newbies and seasoned campers alike need to follow.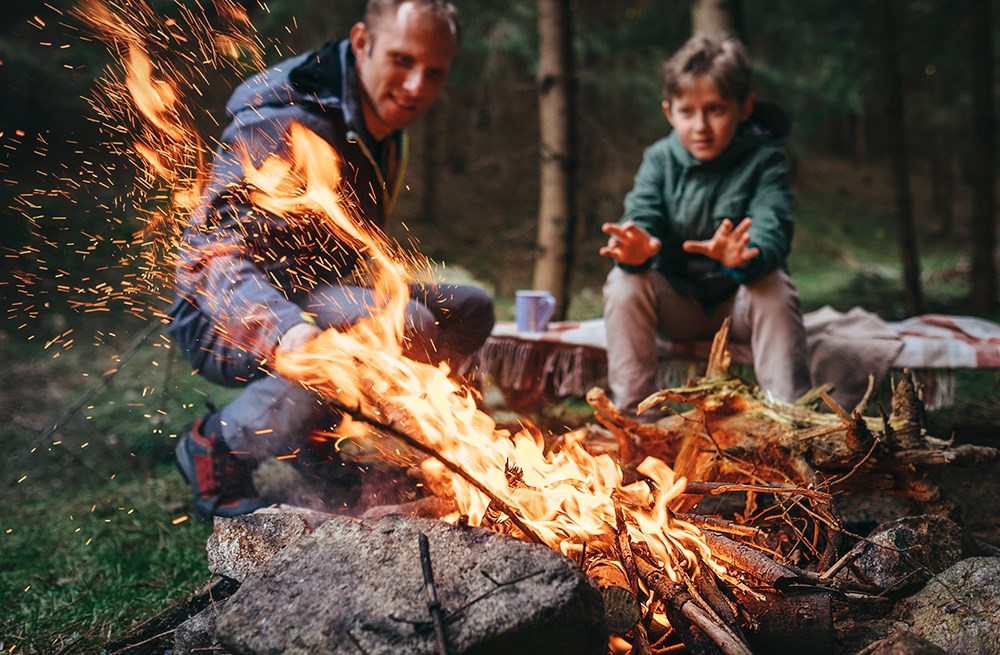 Pro Camping Tips Everyone Needs to Know
1. Get the right gear
This is a tip that may take some time to get the hang of, but having the right gear can make a huge difference in your camping experience.
The "right gear" can mean something different for everyone, and that depends primarily on the type of camping you plan to do. Here are some different camping experiences available at KOA:
RV camping. With an RV you are able to bring more "luxury" items than if you're camping in a tent, thanks to the amenities that your RV provides. Think things like electronics that will elevate your camping experience, since the RV takes care of basics such as sleeping and eating with little work on your part.
Tent camping. Camping in a tent means sticking mostly to the basics, but those basics are going to be very important. Think things like making sure your sleeping bag is warm enough and that your tent will keep you dry.
Cabin camping. If you want some of the comforts of home but without the investment of an RV, KOA's cabins are a great option. They also mean you can bring gear you otherwise wouldn't if you were tent camping.
Depending on the type of camping you're participating in, your gear will look quite different. Wherever you're staying, be mindful of how much you're packing and try not to overdo it.
2. Test your gear
Before taking things out into the wild, it's a good idea to test some of your key gear that, if faulty, could completely ruin your camping trip.
If you're tent camping, this means setting up your tent to make sure it's something you feel comfortable doing.
If you're bringing a camping stove, this means trying it ahead of time to make sure it actually works before planning all your meals around something that potentially is a dud.
Water filters are another thing to test at home in case you're stuck out on a hike somewhere with no water and need to filter water from a creek.
3. Pick the right backpack
If you're backpacking, you will need a totally different backpack than if you're just going on a day hike. Obviously a bigger pack is necessary for a full-blown backpacking trip — think something around 60-80 liters. This will allow you to pack enough for up to five days, if that's the type of camping you are going for.
If you're doing day-hikes, then any small pack that fits some snacks and water will work just fine.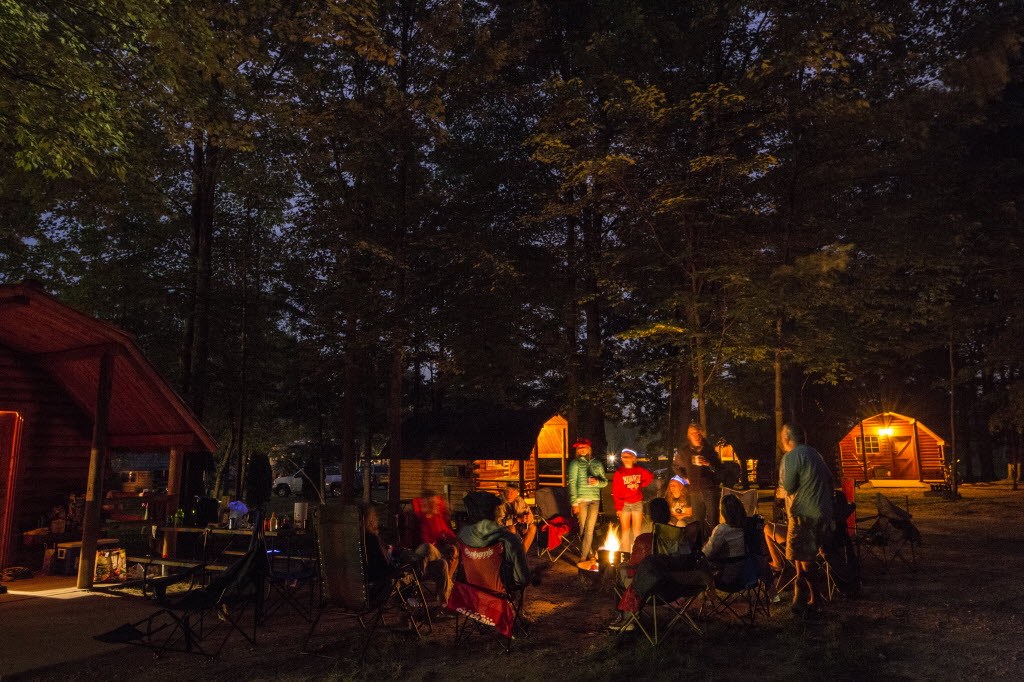 4. Bring fuel for the fire
While you may not be using a fire for every meal when camping, chances are good there are times when you are going to want a fire. This means you need a way to light the fire. You can do this with the help of:
Stormproof matches
Spark igniters
Windproof lighters
Candle
Fire starter cubes
How you start your fire is up to you, but make sure you do it in the designated areas, and put the fire out completely before leaving it alone.  It's also important to keep in mind that many places have restrictions on bring non-local wood. It's always best to buy your firewood near or at the campground where you'll be staying.
5. Make your bed comfy
In order to enjoy your camping trip thoroughly, you need a good night's sleep. And as much as we wish that could happen by just throwing your sleeping bag on the ground and calling it good, that isn't going to happen. A bit more effort needs to be put into your sleep arrangements, and that requires some planning ahead.
You do not want to attempt tent camping without a sleeping pad and a real pillow. If your tent is big enough, you may even want to elevate your experience and bring a blow-up mattress that will make it feel like you're sleeping in your bed at home (well, almost).
Sleeping in an RV is much easier, thanks to the built-in beds that come with it. Bring extra blankets so you can layer on depending on how cold it gets.
And for cabin camping, bring your own bedding there to enjoy, including a sleeping pad that will give you that extra cushion to sleep on.
6. Get a good tent
If you're tent camping, you do not want to skimp on the quality. This is one thing that can make your whole trip come crashing down (literally and figuratively) if you don't do your homework. The tent you need for summer is very different than the tent you need for winter, so shop according to what season you'll be camping in. Summer tents usually work for spring and fall, as they are designed to keep bugs and rain out. Winter tents are built for colder temperatures and more intense weather conditions.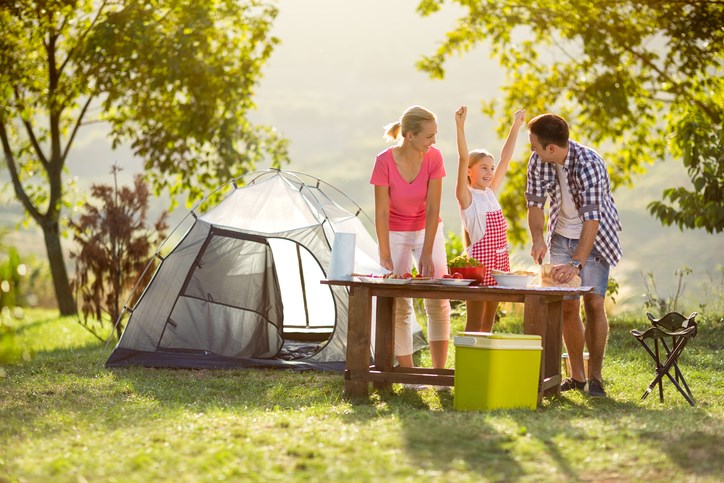 7. Snack wisely
We don't know about you, but one of our favorite things about camping is the excuse to do some serious snacking. Chances are good you'll be hiking and working up a bit more of an appetite, so you want good snacks to turn to. Things such as granola bars, beef jerky, peanut butter packets, energy bars, and more are all great to bring for snacking. Not only do they taste good, but they are super easy to pack and eat on the go. Oh yeah, and they require zero cooking or effort of any kind.
8. Choose the right clothes
Picking your outfits for camping is much more important than you may think. First is bringing lots of layers, as you don't know when things will get hot or when things will get cold. Also, it's better to keep your cotton clothes at home, as they will be your worst enemy when they get wet. Instead, opt for moisture-wicking clothes to keep you nice and dry. Speaking of dry, don't forget rain gear in case of a storm. Also bring a hat and wool socks to keep you warm and keep any rain or snow away.
9. Bring things to wash with
It's not as easy to stay clean in the wilderness as it is at home, but that doesn't mean you shouldn't try. Things such as soap and toilet paper are musts, as is a toothbrush and toothpaste. Baby wipes are a great thing to bring for a quick way to wash your hands and hand sanitizer is something you will likely find yourself using as well.
10. First aid comes first
The first thing you should put in your camping gear pile is a first aid kit. While most KOA campgrounds are in an area that isn't too far from civilization, you never know when you're out on a hike and something might happen. It's always better to be more prepared and have more first aid gear than you think you'll need.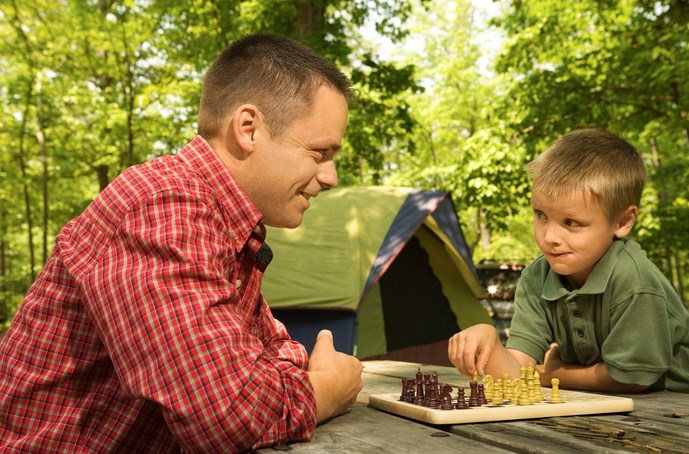 10. Pack some fun, too
While there is plenty of stuff you need to survive your camping trip and stay safe, don't forget about the fun! A camera is always fun, especially if it's a Polaroid or something disposable to keep the element of surprise that smartphones have robbed us of. Binoculars are great for spotting some birds and other faraway things. Games are a great option too for those days you feel like hanging out at the camp. Books are something you'll love having for a peaceful night by the fire, too.
11. Never go without sunscreen
Even if it seems like there is some serious cloud cover, you can still get sunburned. So always put on some sunscreen before heading outdoors, and be sure to reapply throughout the day.
12. Know that bears are a real threat
You may think that bear attacks only happen in the movies, but think again. Bears are a real thing that can wreak havoc on your camping trip, and potentially cause some serious harm. Always take all food from your tent and keep your campsite clean and clear of garbage. If you do find a bear comes into your camp, then how you react depends on the type of bear it is. If it's a grizzly, play dead. And if it's a black bear, make noise and try to scare it away (without harming it).
13. Be on tick alert
Depending on where you're camping, ticks can be a potential problem. Know about the level of tick threat before heading out into the wild, and be sure to do the following:
Stay away from tall grass
Wear insect repellent
Wear tall socks
Also always do a tick check when you come back from a hike, including on your dog if they're camping with you.
14. Leave the campground as you found it
Leave No Trace is an organization that works to promote positive outdoor ethics that protect our world for continued enjoyment. Part of this means leaving your campground as you found it, if not better. Pack up all your trash. Put things back where you found them. Doing these things will ensure that camping remains a safe thing to do.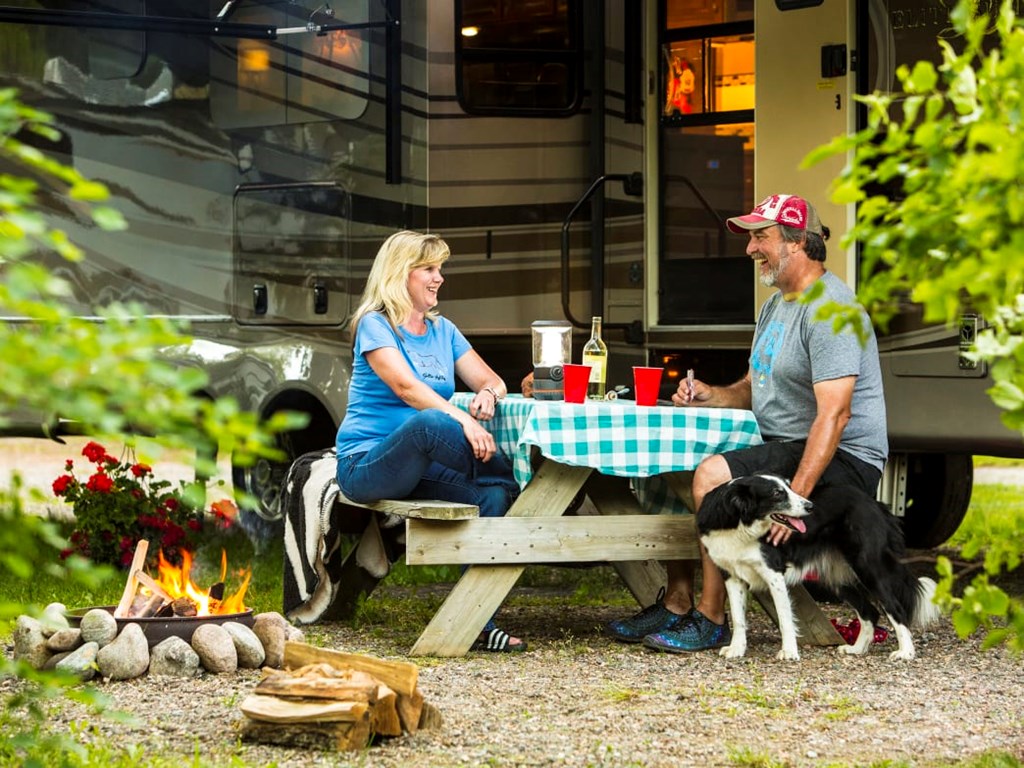 Pro Camper Hacks
Now that we've got the most important stuff covered, it's time to get into some of the hacks that seasoned campers have brought to attention.
Use your water bottle to warm your feet. If you can't seem to rid of your cold feet while camping, fill your water bottle with hot water and put it at the bottom of your sleeping bag.
Keep the inside of your backpack dry with a garbage bag. If you're worried about things leaking in your backpack, line it with a plastic garbage bag before putting anything in. This makes for easy clean-up post camping as well.
Use clothes to dry wet shoes. Did you get caught in a rainstorm? No problem. Open up your shoes and stuff clothes in them to soak up the moisture.
Can't start a fire with the tools you've got? Try hand sanitizer. The alcohol in this is great for starting a fire.
Use one pair of socks for sleeping only. Keep a pair of socks in your sleeping bag that you use exclusively for sleeping so you know they'll stay dry and warm.
Pack a snack that you leave in your car for your drive home. You may find yourself eating everything you have at camp with you, leaving nothing for the drive home. So keep a snack that will get you to the next food spot.
Make a lantern with your headlamp and a jug of water. Simply turn the headlamp around to shine into the bottle, and voila! You've got light.
With these tips and hacks, you will be a seasoned camper before you know it. Planning ahead and knowing what to expect is a big part of camping, and plays a big role in ensuring that camping is enjoyable. You don't have to be the ultimate "outdoors person," you just have to follow along with these tips and we guarantee you'll have the time of your life.
---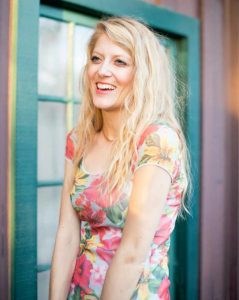 Leslie, a.k.a. Copy Girl, is a copywriter who gets butterflies from telling stories through words.
Her voice comes from a place filled with passion, dreams, and lots of sugar. "Cake over steak" is her go-to motto.
With over 10 years of experience in crafting words, and years of embarking on travels that have taken this Montana girl to some incredible places, Leslie love the adventures of both body and mind her writing takes her on.
Everywhere she goes, she takes this advice with her:
"Hold on to your divine blush, your innate rosy magic, or end up brown." – Tom Robbins, Jitterbug Perfume
To see what Leslie's up to in the writing world, visit her website here.
---