Do you know a thing or two about reeling it in? Or maybe you don't know anything at all.
Even if you feel confident about spending a day out on the water, with patience in one hand in your fishing pole in the other, there's always a way to step things up a bit. You may find that you've done enough of the day fishing trips and are ready to take things to the next step. And that next step is an overnight fishing trip. Or, if you're new to fishing, you may find that you're ready to jump right into a more intense fishing trip, and we are all about that.
Though at first, you may think this can't be much different than a regular fishing trip, you may be surprised, as you read on, to find out that is not the case.
And that's why were are here to help. Camping and fishing go hand in hand and we at KOA love to see our campers get adventurous with their fishing. So, today we are sharing our top expert-approved tips for overnight fishing trips that will allow you to have a reel good day, and a reel good night, too.
14 Tips to Consider for an Overnight Fishing Trip
1. Find the right fishing spot
The most important spot to look for is where you want to fish. This means putting in the time and doing some research on what kind of fishing you're looking to get into. What kind of fish do you want to catch? Where are they found? These questions must all be answered before you can find the best place to get you the catches that you're after. Location is key when it comes to fishing, and we'd rather you not learn this lesson the hard way.
2. Scout the best camping spot
The other important spot you want to look for is where you want to sleep. You may be able to find a fishing spot that has camping right there, like these favorite KOA camping and fishing sites. Oftentimes these sites have other water activities that you can enjoy when you're not fishing, or in the case that your family comes with you and they would rather participate in other water fun.
Or, you may opt to camp somewhere different from where you'll be fishing. If this is the case, you want to be sure that you find a KOA nearby so you aren't stuck driving long distances after a long and tiring day of fishing.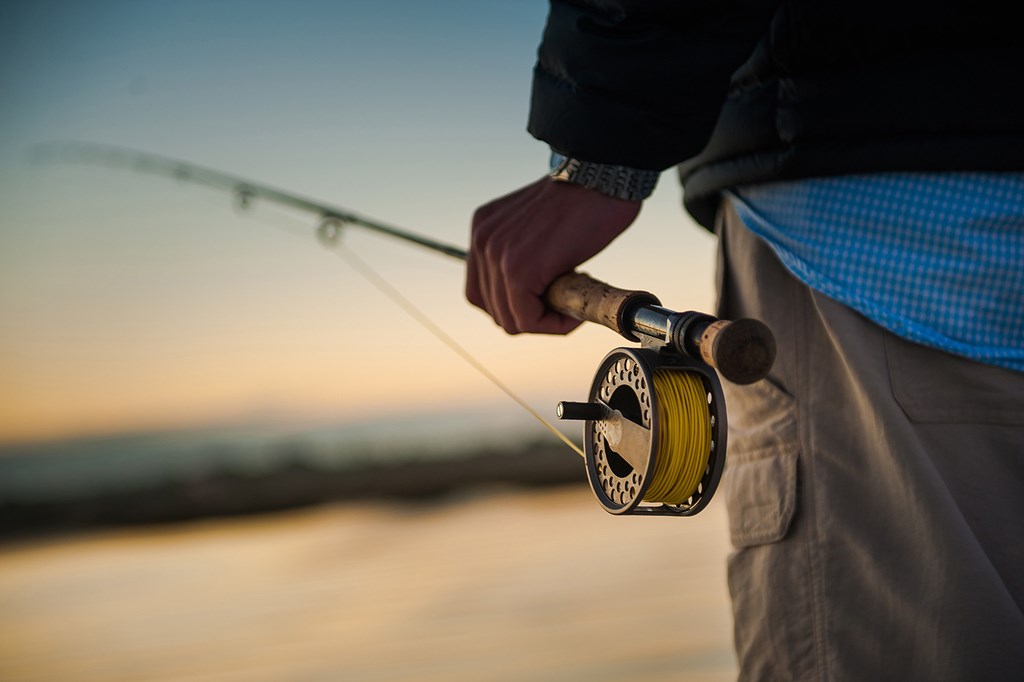 3. Bring the right fishing poles and lure
Chances are good you know that different types of fish require different types of gear, but just in case that's news to you, we are including this important tip on our list.
Some species of fish are smaller and require not much more than a lightweight fishing rod. Others are bigger and heavier and call for heavy-duty rods. On top of that, the lures you need for fish vary depending on the size and type. As you can imagine, smaller baitfish only require smaller lures, while bigger baitfish are going to need something more substantial to catch their eye.
So plan your fishing gear to align with the fish you're hoping to lure.
4. Don't forget about the fish cleanup
When you embark on a fishing trip like this, you're going to need a kit to clean the fish with. It doesn't require many items, but these items are key. They include a sharp knife that works for filleting the fish, a bucket, and, lastly, a fish scaler. As you can guess, this is a messy process so have what you may need to keep the mess to a minimum (potentially a tarp you can wash or toss or newspaper, and of course, a first-aid kit in case some of the cleaning goes wrong).
Having a way to wash your knife, bucket, and scaler is important too so you don't end up packing those into your car and carrying that smell home with you. The best way to do this is to take advantage of the amenities at your KOA campground, which includes water.
5. Pack storage
Unless you've made this mistake before, you may not know (or you may have forgotten) the importance of storage for all the fish you will (hopefully) catch on your trip. You spend all day working hard to catch some tasty fish, but the only way you're bringing them home with you is if you remember to bring proper storage bags that allow you to put your fish on ice, without them getting wet.
If you're thinking you can just use the same cooler you've got for food, think again. You'll be opening the cooler multiple times a day (especially if you're a big fan of snacking like we are), and by doing that, you run the risk of the fish getting spoiled.
Thus, you want a separate cooler for your fish along with sealable storage bags to keep them dry. And, of course, plenty of ice.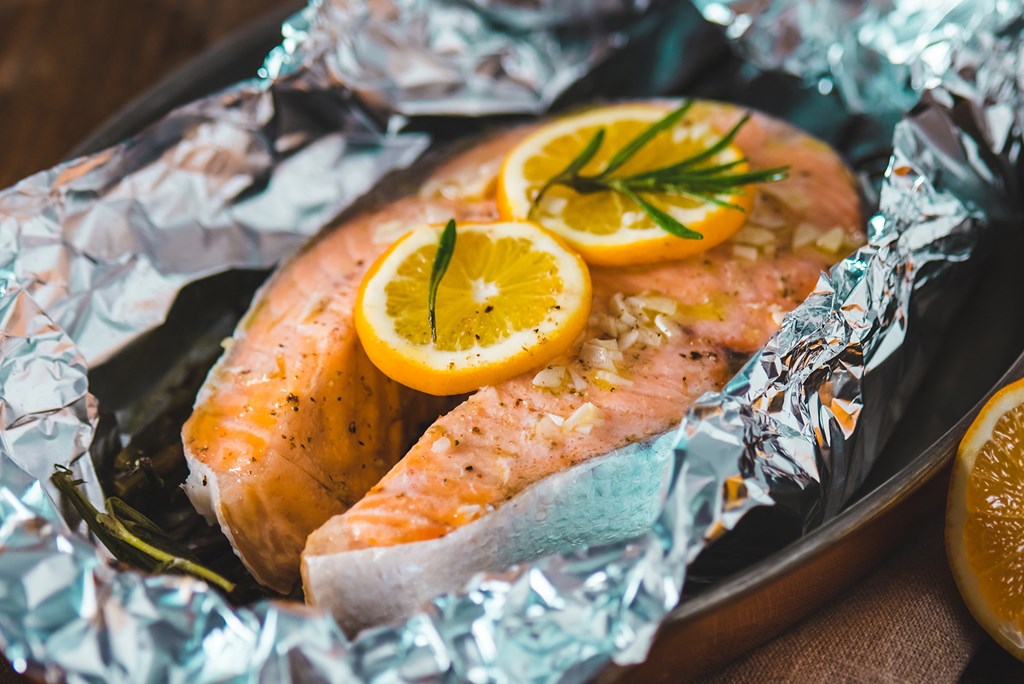 6. Bring the right flavors and tools
After a day out on the water catching some fish, we are guessing you'll want to celebrate by cooking up one of those fish to enjoy immediately. Though fresh fish always has the best flavor, you can make it taste even better by bringing along some of your favorite spices. You may want to try one of our tasty KOA fish recipes. We've shared our favorite one here for if you happen to be fishing in a spot where salmon may come across your path:
Ingredients:
1 salmon filet, per person
Green bell pepper, sliced
Red bell pepper, sliced
Onion, sliced
Olive oil
Fresh limes
Dried dill
Grated Parmesan cheese
Salt and pepper
How to make it:
Start your fire by placing a good layer of charcoal in the fire pit and light; allow enough time until the coals are evenly gray with ash
While the charcoal is heating up, place a length of heavy-duty aluminum foil on a work surface
Put the salmon fillet, skin side down on the foil, and distribute a generous amount of the green and red pepper on top of the fish
Add a layer of sliced onion
Drizzle the fish and vegetables with olive oil
Squeeze half a lime overall, dust with dill weed, grated cheese, and salt and pepper to taste
Fold the foil packet in half over the fish and vegetables, folding it down over and over until you have a flat packet. Do the same fold on each end moving toward the center.
Lay the packet(s) directly on the coals, fish side down first
Time the cooking for 8 minutes (10 if you think the coals are not quite hot enough). Flip the packets and cook for another 8-10 minutes
Place the packets on a plate and open CAREFULLY…. watch the hot steam
Serve with crusty sourdough bread, and enjoy!
In addition to all the right spices and flavors, you also want to have the right cooking tools to perfect your meal. Thankfully, that isn't much when it comes to fish. As you can tell from the above recipe, aluminum foil is a must and you'll probably want a cast iron skillet too if you want to cook other kinds of fish.
7. Grab the right camping gear
The tricky thing about an overnight fishing trip is that it requires more gear – but we promise it'll be worth it. Once you've got all the fishing gear sorted it's time to think about what you need to bring for the camping portion. This includes all you need to make all of the time that you're not fishing enjoyable, too. Here's a great list of the basics you need for camping, and here are some fun extras that will certainly elevate your trip.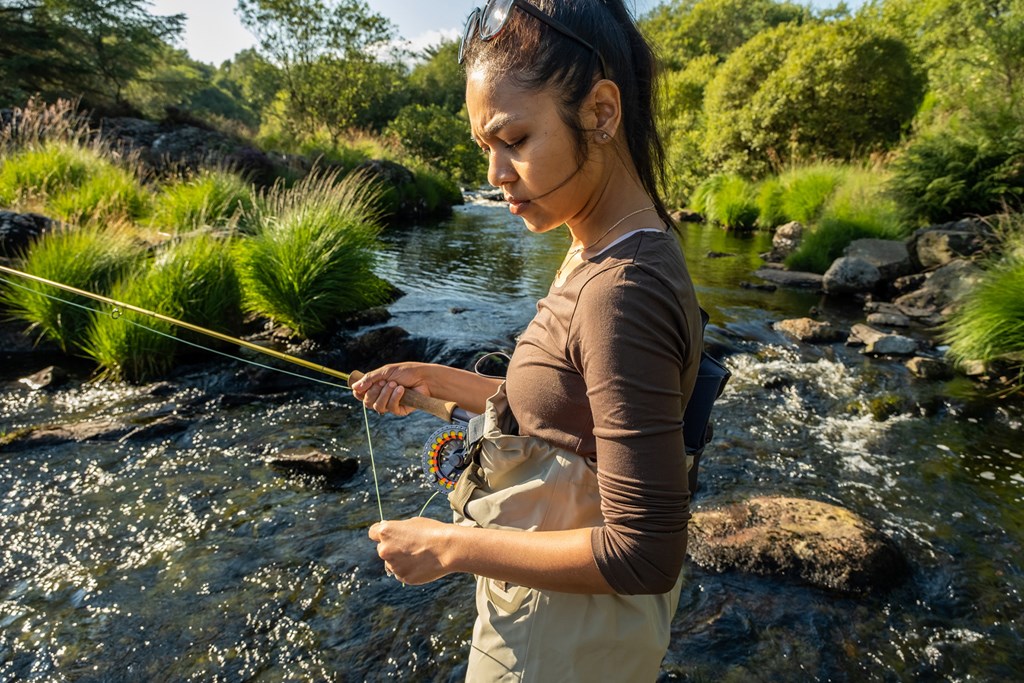 8. Know the rules and regulations
You likely need a fishing license to catch anything where you're going, so be sure to get that ahead of time. Also pay close attention to the specific laws for the area you'll be fishing in, as some only allow for catch and release or may have limitations on the size of fish you can catch and take home with you.
9. Look into the water conditions
Once you find the fishing spot that looks like it's gonna hit the spot, you want to do some research to find out what the water conditions are in that area. If the water is warmer than usual or frozen, it's not going to be the best place for you to catch anything. The best way to get this information is by calling a fly shop nearby and asking about the local conditions.
10. Check the weather
The weather plays a key role in how your fishing day will go, so make sure you look into that ahead of time. Pack layers and bring a coat, a fleece, and something cooler to wear, especially if you're planning on starting early and staying late. You will likely see some weather and temperature changes throughout the day, so it's best to be prepared for whatever may come your way.
11. Pack all the snacks
We love this one because we are huge snackers, but when you're fishing, it's important to prepare for being out on the water for a very long time because that's often the case. Pack lots of snacks and water to bring with you while you're fishing so that you can stay alert and focused. This will also ensure you stay safe, and increases your chances of bringing home the big fish.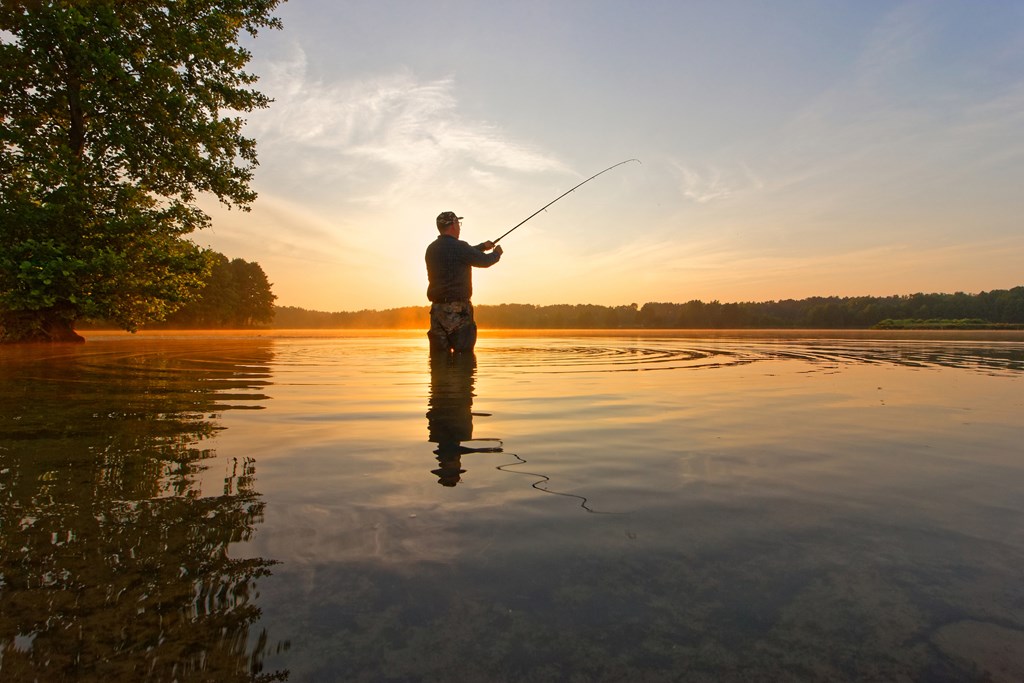 12. First in, last out
Some of the best times for fishing are in the early morning or the late evening. Why? Because that's when fish are the most active. And, since you are staying overnight anyway, why not take advantage of the extra time on the water?
You will likely want to camp the night before your big fishing day so that you can wake up before the sun and head to your fishing spot where you'll spend all day, and into post-sunset. This gives you the best chances of catching the good stuff.
13. Remember your camera
When you catch the big one (because we are confident in you!), you want to have the photo evidence to prove it. Everyone who's gone fishing has stories to tell of the big one that they caught but no proof to show that it actually happened. Even if your camera is just your iPhone, be sure to bring it along with you to snap a photo of your catch of the day.
14. Have fun
We know the point of a fishing trip is to catch some great fish, but try and enjoy yourself regardless. Even if you walk home empty-handed, you still got to unplug from the craziness of technology and life and enjoy some nice time in nature, which is always a good thing. And, with the overnight camping factor added in, that provides you with more time to enjoy things in the evening such as stories around the campfire and more to make this a fun experience that you'll want to do over and over again.
---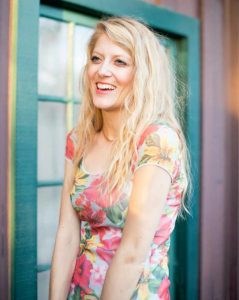 Leslie, a.k.a. Copy Girl, is a copywriter who gets butterflies from telling stories through words.
Her voice comes from a place filled with passion, dreams, and lots of sugar. "Cake over steak" is her go-to motto.
With over 10 years of experience in crafting words, and years of embarking on travels that have taken this Montana girl to some incredible places, Leslie love the adventures of both body and mind her writing takes her on.
Everywhere she goes, she takes this advice with her:
"Hold on to your divine blush, your innate rosy magic, or end up brown." – Tom Robbins, Jitterbug Perfume
To see what Leslie's up to in the writing world, visit her website here.
---