While we are waiting for summer to finally emerge and may find ourselves still stuck with not-so-great weather for a bit longer, it's the perfect time to catch some movies that will get you excited about heading outdoors. These movies can also serve as great inspiration for times when you're feeling a bit low and need something to get that nature-loving fire inside of you burning again.
Read on for our favorite outdoorsy and adventure movies to get you feeling like you need to reconnect with Mother Nature ASAP.
KOA's Favorite Movies About the Outdoors
1. Valley Uprising
Climbing has really made a comeback in the last few years, and we are here for it. It has become a more mainstream sport and even those who haven't tried rock climbing themselves still find great interest in the activity. That interest will become even greater after watching the movie Valley Uprising. It takes you through the climbers who are responsible for creating the climbing counterculture in Yosemite National Park since the 1970s. It tells the story of the group of rebel climbers who took the concept of risky climbing to an entirely new level that often put them in a place of trouble with the National Park Service. That story progresses to the climbers of today who are still pushing the limits and who used the paths paved by the original climbing legends to meet new heights of their own.
2. Fantastic Fungi
Mushrooms are something that you may not have given much thought to, but after this movie, you will see them in an entirely new light. The Fantastic Fungi documentary invites renowned scientists and mycologists (that's the name for someone who studies fungi) to share the magic of mushrooms (we aren't just talking about the hallucinogenic ones, but normal ones, too) and how they have more power in the world than we ever imagined. The network of fungi roots that exists beneath our feet, called mycelium, has the power to both heal and save our planet. Be prepared to have your mind opened in a very unexpected way to mushrooms. We guarantee you'll never look at mushrooms on your pizza in the same way.
3. 14 Peaks: Nothing is Impossible
This documentary follows Nepali mountaineer Nimsdai Purja and his journey to summit the 14 8,000-meter peaks across the world in just seven months. You'll see in the film that Pruja climbs almost all of the mountains without oxygen, and that's at heights that measure about ⅓ of the normal amount of oxygen we are used to. A mountain that normally takes four days to reach the summit he does hungover in one day. If you're looking for some motivation, this is just the movie to give it to you. There's nothing like watching someone climb some of the world's most difficult mountains to make you want to get outside. You may not opt to give yourself the same challenge that Purja did (in fact, we don't recommend it), but you may find yourself moved to go on a hike or camp somewhere near and try something new in the great outdoors.
4. My Octopus Teacher
While some nature movies like the Planet Earth series give you a great sweeping look at the outdoors, My Octopus Teacher is a bit different. This one certainly involves nature, but on a smaller scale. It focuses on the story of a South African freediver and his journey to self-discovery with the help of a relationship he fosters with an octopus. After meeting this specific octopus during one of his dives, he spends the next year meeting with the octopus over and over again and, in turn, learning a great deal about his life and the ties that humans have to nature. This documentary is Oscar-nominated and was a hit for many people who were looking to get lost in nature during the time in which this movie was released: right in the heart of the COVID pandemic.
5. David Attenborough: A Life On Our Planet
David Attenborough is no stranger to the nature documentary world. He has narrated some of the top nature movies to ever exist and his voice has the power to soothe you unlike any other to a place where you can see nature through a new lens. And this movie is no exception. A Life On Our Planet is a unique film in that it talks about Attenborough's life itself as a way to show how much Mother Nature and the world as a whole have changed throughout his nearly 50 years of documentary work. This is, in short, a plea to humans to work on building a healthy and strong relationship with nature that is symbiotic so that both can survive and help each other strive.
6. Into the Wild
Taking the famous Jon Krakauer book and turning it into a successful movie was no easy feat, but director Sean Penn managed to do it and managed to do it well. If you aren't familiar with the story of Into the Wild, we will fill you in. It tells the story of fictional Christopher McCandless and his life after he graduates from college. Following graduation, he opts to live out of his van in the wild and say "goodbye" to society and all the expectations that typically come along with college graduation. It's a journey that many people dreamed of going on, but never did, so this movie allows for a way to live vicariously. You see the good, the bad, and the ugly of the choice that McCandless made, and the valuable lessons he learned through the process.
7. Free Solo
If you aren't familiar with the term "free solo," it means rock or ice climbing without any protective equipment, without any harness, and without any ropes. In short, it sounds crazy (and is) but some people love it, most notably the man that this movie is about. Free Solo is a documentary that tells the story of one free solo climber who has his heart set on being the first to free solo climb El Capitan, Yosemite National Park's 900-meter vertical rock face. The movie takes you through his story and the achievements he makes along the way to land you in a place of amazement of what humans are capable of with the right mental and physical strength.
8. Wild
This book-turned-movie stars Reese Witherspoon as Cheryl Strayed, who opts to hike the treacherous Pacific Crest Trail all alone, which is not something we would recommend. The power to do this comes from Strayed's life falling apart through the loss of her mother and the end of her marriage. It seems the only way to go is further down, but she opts to go up and take on this challenge. It is the epitome of the concept of turning to Mother Nature to help you solve your problems and showcases the power of the mind and how that, when combined with the power of nature, can make some incredible changes in someone's life. Expect yourself to be planning a hike sometime soon by the time you finish this movie, though we don't suggest it be the Pacific Crest Trail on your own.
9. Everest
If you've ever wondered what it would be like to climb Mount Everest, but don't want to find out in real life, then carve out a couple of hours in your schedule to watch this movie. It stars Josh Brolin and Jason Clarke as two Everest climbers in two different expeditions. This movie is based on the true 1996 Mount Everest disaster that has gone down in history as an unforgettable expedition. Each of the teams begins the final ascent of Everest's summit at, unfortunately, the worst possible time. As they are working their way up to the summit, one of the worst blizzards that has ever occurred anywhere in the world hits Everest, the highest point on the entire planet. This means a dire situation for anyone on the mountain at that time, and this movie takes you through what the climbers face with death knocking at their door. You'll be on the edge of your seat the entire time with this one, so be prepared.
10. 127 Hours
As it turns out, climbing movies are quite popular. This movie starring James Franco was a hit when it came out and still is today. It is a true story, and Franco plays mountaineer Aron Ralston, and the accident that forever changed his life. Ralston opts to adventure to a canyon in a remote part of Utah to explore and has an unfortunate accident. His arm gets trapped by a boulder after it falls on him and he spends the next five days trying to figure out how to get himself out of this situation. The solution that he comes to? Amputating his arm so that he can break free of the boulder. I can't even begin to imagine coming to terms with amputating your arm, and then actually going ahead and doing it. This film probably isn't one for the kids, but adults will enjoy and will likely find some motivation to get outside, but in a much more safe way than Ralston did.
11. The Secret Life of Walter Mitty
Though this film isn't as focused on nature as some of the others on the list, it has a great message that we think you'll love and will likely move you to go on an adventure. Ben Stiller plays Walter Mitty, an office worker who is unhappy with his monotonous job and overall life. He finds joy in imagining himself in situations where his life is fun and exciting; where he goes after the girl he has a crush on and where he gets what he wants in life. It's a heart-warming story about how powerful the imagination is, and how using your imagination can help you create a more beautiful reality for yourself. This film sees Walter Mitty embark on all kinds of adventures that you may find yourself wanting to do as well.
12. A Walk in the Woods
Another book-turned-film, this movie is based on a true story of a 60-year old travel writer who is due for retirement but isn't quite ready for it. Robert Redford plays the main character and author of the book, Bill Bryson. Instead of settling for a life of sitting at home after spending his career exploring, Bryson decides to take on hiking the Appalachian Trail that sees him from Georgia to Maine. The movie has just the right amount of comedy to make this a fun adventure not only through nature but also through life that you will enjoy. It's a feel-good movie that will make you feel confident that you can still go on the adventures you want to, regardless of your age. After all, age is just a number and it's really your spirit and soul that decide your age.
13. Swiss Family Robinson
If you have ever wished that your family could just abandon everyday life and become explorers, this is the movie for you. And it's one that your kids will really love. Swiss Family Robinson tells the story of a family who is shipwrecked on an island and how they manage to live their lives there. They learn (the hard way) how to build shelters, grow crops, tame wild animals, and more to survive. It's a fun movie that takes you through the ups and downs of what we can only imagine would be like for a family to get stuck on a deserted island unexpectedly and unprepared and have to survive. You likely won't wish you were on a deserted island with your family after watching this, but we are willing to bet you will want to embark on an exciting adventure with them.
---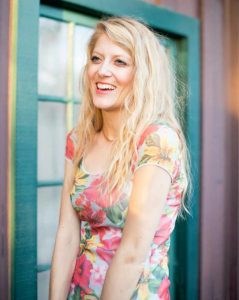 Leslie is a freelance travel and health/wellness writer who gets butterflies from telling stories and sharing information with readers across the globe. Her voice comes from a place filled with passion and dreams.
With over 10 years of experience in crafting words and years of embarking on travels that have taken this Montana girl to some incredible places, Leslie loves the adventures of both body and mind her writing takes her on.
To see what Leslie's up to in the writing and design world, visit her website here.
---