Summer is here and it's the perfect time to enjoy cool, light cocktails. They are ideal to serve to guests before and after a cookout, at a pool party, or to drink during quiet times when you want to unwind. They are also great for camping and glamping adventures.
To keep in the spirit of summer, it's best to mix up iced cocktails that feature cool, fruity flavors. Bright colors will also be a warm-weather favorite, and you can have fun and dress the drinks up with wedges of fruit or a fun mini umbrella.
The name of the drink should also sound appealing. Just saying the words "Tequila Sunrise", "Seabreeze", or "Strawberry Daiquiri" can transport you to a sandy beach no matter where your camping adventures take you. If you make your own cocktail, be sure to give it a tropical name or something that fits your favorite travels.
With temperatures on the rise, you won't want to spend a lot of time in a stuffy kitchen. Stay away from recipes that require the use of heavy appliances that are going to make you sweat when you use them. Opt for cocktails that are as effortless to make as they are to drink. This helps to keep you out of the kitchen for too long so you can avoid the heat, and so you can also soak up more sun on your summer camping adventures.
If you are wondering what beverages to mix up this summer, here are a few recipes to give you some great cocktail inspo.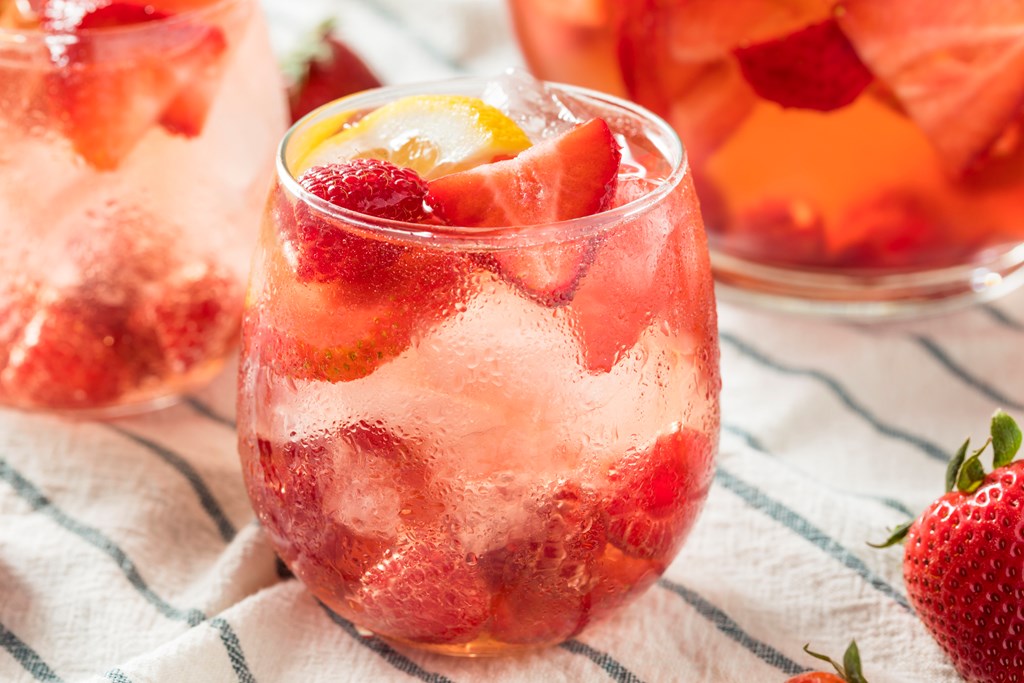 1. Strawberry Vodka Lemonade
The tart sweetness of strawberry lemonade will take you back. A twist of vodka makes the drink that much more appealing. It makes the perfect summer night patio beverage or the ideal thing to sip on while relaxing at your campsite.
Ingredients:
4 fresh strawberries
1 ½ oz. vodka
3 oz. lemonade
Sliced strawberry garnish
Directions:
Use a muddler to crush up your strawberries in the bottom of a tumbler or old-fashioned glass.
Add ice, vodka, and lemonade in that order.
Top with strawberry garnish.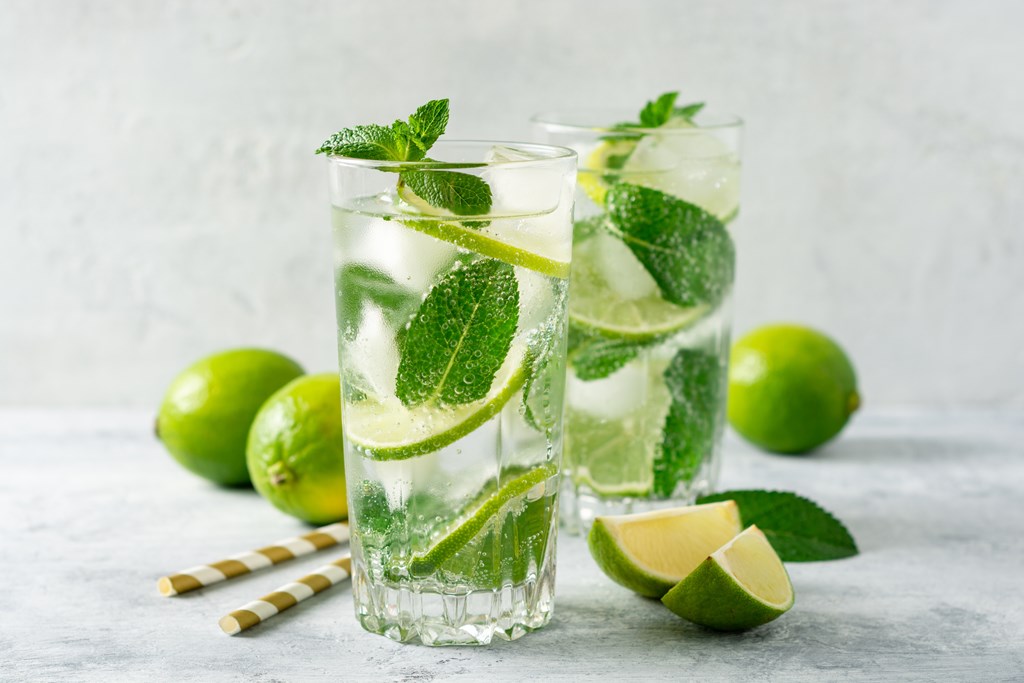 2. Classic Mojito
Summertime is mojito time! This classic Cuban drink offers flavors of lime, rum, and fresh mint that make it endlessly refreshing. After you master the classic, you can try your hand at raspberry and strawberry varieties.
Ingredients:
6 mint leaves plus more for garnish
1 oz. lime juice
1 oz. simple syrup
2 oz. white rum
2-4 oz. soda water
Directions:
Muddle mint leaves in a cocktail shaker.
Add syrup, lime juice, and rum to shaker. Add ice and shake until cold.
Place ice in glass and strain the mixture over the top of the ice.
Add soda water.
Add additional mint leaves for garnish.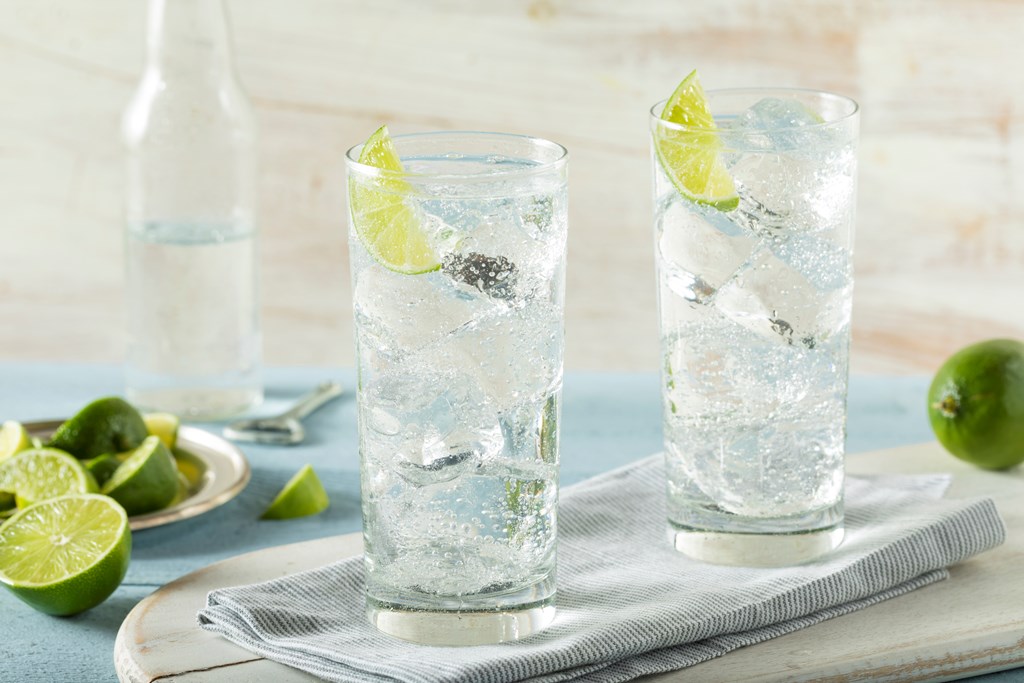 3. Ranch Water
This drink may sound pure as a nature reserve, but its tequila content can throw you for a loop. With a taste described as a 'not so sweet' margarita, it's a simple cocktail that will cool you off on a hot summer day. A splash of orange liqueur gives it just the right punch.
Ingredients:
Ice
2 oz. silver tequila
2 oz. freshly squeezed lime juice
½ oz. orange liqueur
Sparkling water
Directions:
Fill glass with ice.
Add tequila, lime juice and orange liqueur.
Top with sparkling water.
Garnish with lime wedge.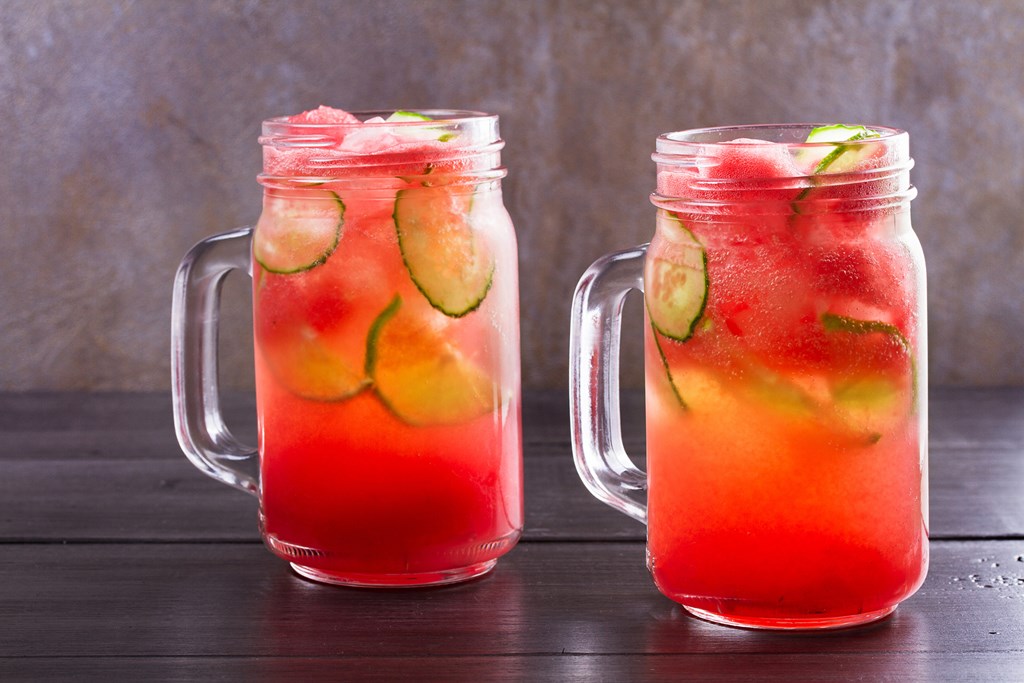 4. Watermelon Cucumber Cooler
Watermelon. Cucumber. Cooler. Just saying these three words will bring the temperature down by a few degrees. It all blends up into a simple gin cooler that's perfect for relaxing on a summer day. We think it's the perfect thing to sip on after a long day of hiking.
Ingredients:
1 ½ oz. fresh watermelon juice
3 slices cucumbers, divided
1 ½ oz. gin
½ oz. simple sugar
¾ oz. freshly squeezed lime juice
1 pinch kosher salt
1 ½ oz. soda water
Directions:
Use a juicer to make watermelon juice.
Muddle 2 slices of cucumber in a cocktail strainer
Add gin, simple sugar, lime juice, and salt. Fill shaker with ice and stir vigorously.
Fine strain into a highball glass filled with ice.
Top with soda water.
Use remaining cucumber slice for garnish.
5. Frozen Strawberry Margarita
A margarita is the perfect summer drink – it has the right blend of salty and sweet. And with so many fruity varieties to choose from, you're bound to find one that fits your fancy. This recipe is for strawberry lovers but feel free to swap out the strawberries for another fruit that will make your tastebuds go wild.
Ingredients:
1 (10 oz.) bag frozen strawberries
½ cup silver tequila
¼ cup triple sec
¼ oz. lime juice
2 tbsp. honey
5 large basil leaves (optional)
6 ice cubes
Lime wedges for garnish
Directions:
Combine all ingredients in a blender and blend until smooth.
Pour into two glasses. Add like wedges for garnish.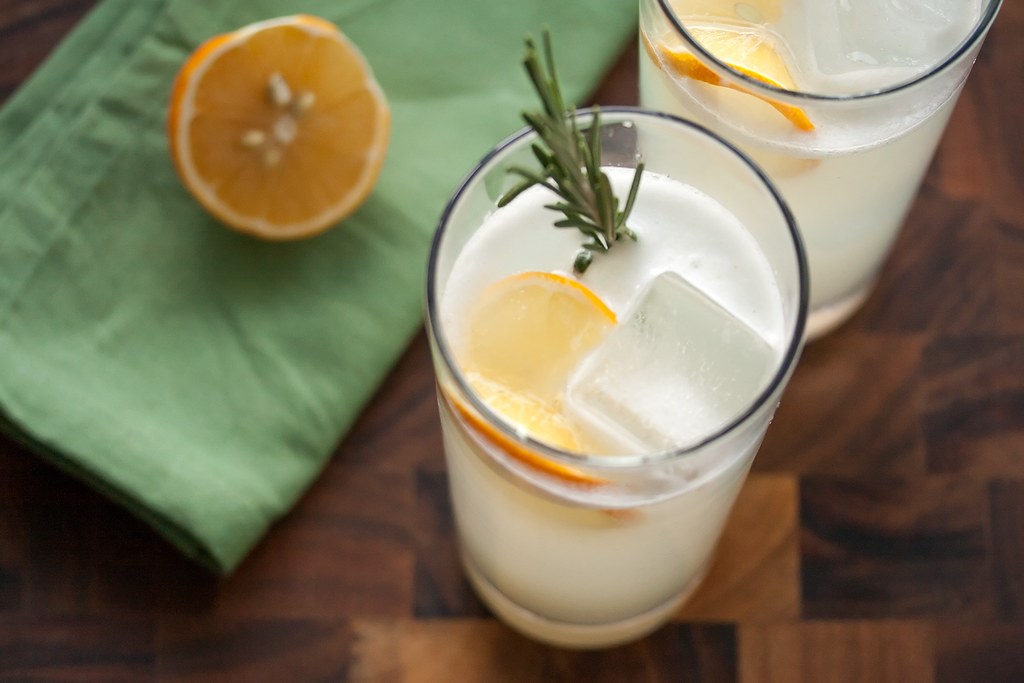 6. Rosemary Mezcal Fizz
This cool, refreshing drink fizzes up leaving you with a frothy top. The mezcal provides an exotic flavor and the rosemary offers a freshness that will invigorate no matter how high the temperatures rise.
Ingredients:
40 rosemary leaves from 1 sprig
Pinch of kosher salt
1 large white egg
1 (3") long strip lemon zest
4 ½ oz. mezcal
2 ¾ oz. fresh lemon juice
1 ½ oz. light agave nectar
6 oz. chilled club soda
2 sprigs rosemary
Directions:
Chill 2 Collins glasses.
Place rosemary leaves and salt in a cocktail shaker and muddle to press out oils.
Add egg white, lemon zest, mezcal, lemon juice, nectar, and club soda. Shake vigorously until egg white is emulsified (about 20 seconds).
Uncover shaker being careful not to spill contents.
Add ice and shake again until egg white is frothy, and the mixture is cold.
Strain mixture into two chilled glasses. Top each with 3 oz. club soda.
Add rosemary sprig as garnish.

7. Tabernacle Crush
This light and refreshing cocktail has all the charm of the American South and all the sophistication of the South of France. Its peachy taste provides the perfect summer flavor. The addition of gin, lemon juice, and club soda makes it sweet and sophisticated.
Ingredients:
½ large peach, sliced
6 small basil leaves plus more for garnish
1 ½ oz. gin
½ oz fresh lemon juice
1 oz. Lillet
½ oz. simple syrup
Ice
Club soda
Directions:
Place peach in small glass along with the 6 basil leaves and lemon juice. Muddle ingredients.
Add gin, Lillet and simple syrup.
Add ice cubes and top off with club soda.
Use remaining basil for garnish.

8. Gin Rickey
This old-fashioned drink's citrusy flavor makes it the perfect hot weather cool-down. It's similar to a gin and tonic minus some of the sweetness. Its bubbles make it delightfully refreshing.
Ingredients:
2 oz. gin
½ fresh lime
6 oz. club soda
Directions
Fill a highball glass with ice cubes. Squeeze lime into the glass. Drop the lime in the glass when done.
Pour in gin, then top off with club soda.
Stir and serve.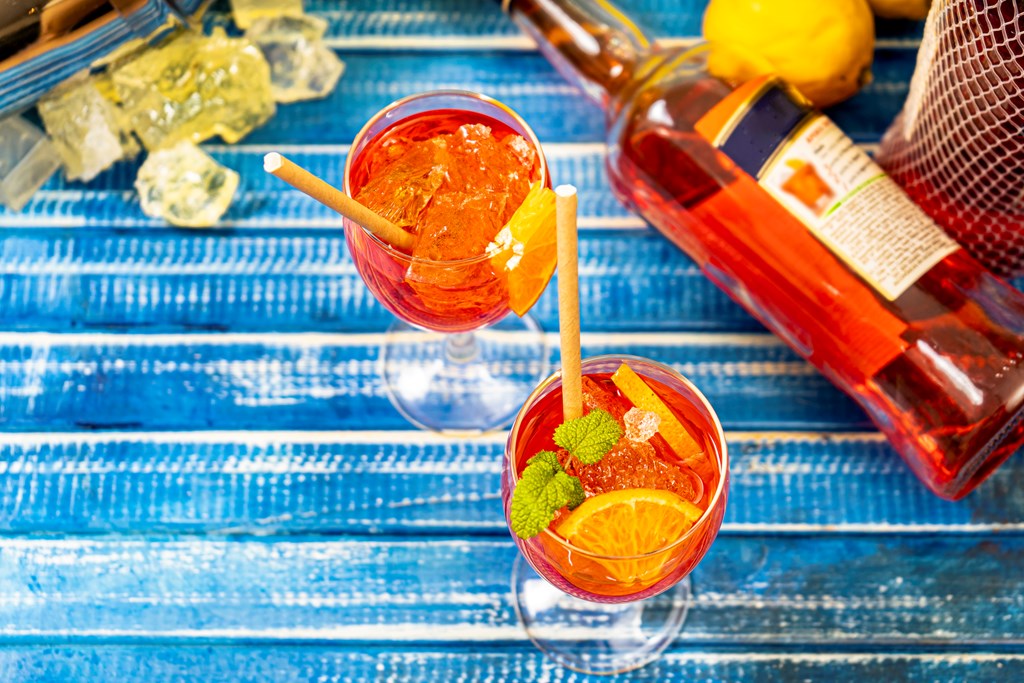 9. Aperol Spritz
Aperol is a bitter Italian aperitif with a vibrant orange hue that makes this drink as dramatic as it is intriguing. Add the word "spritz" and you had me at "hello." The sparkling wine brings the fun to give it some bubbles.
Ingredients:
2 oz. chilled Aperol
3 oz. Prosecco or another type of sparkling wine, chilled
1 oz. soda water
Ice
Orange wedge for garnish
Directions:
Pour Aperol into a glass filled with ice. Stir. Add sparkling wine and soda water.
Squeeze orange wedge into drink and stir. Place the rest of the wedge on the rim of the glass as a garnish.
Optional: Serve with a straw to reduce dilution.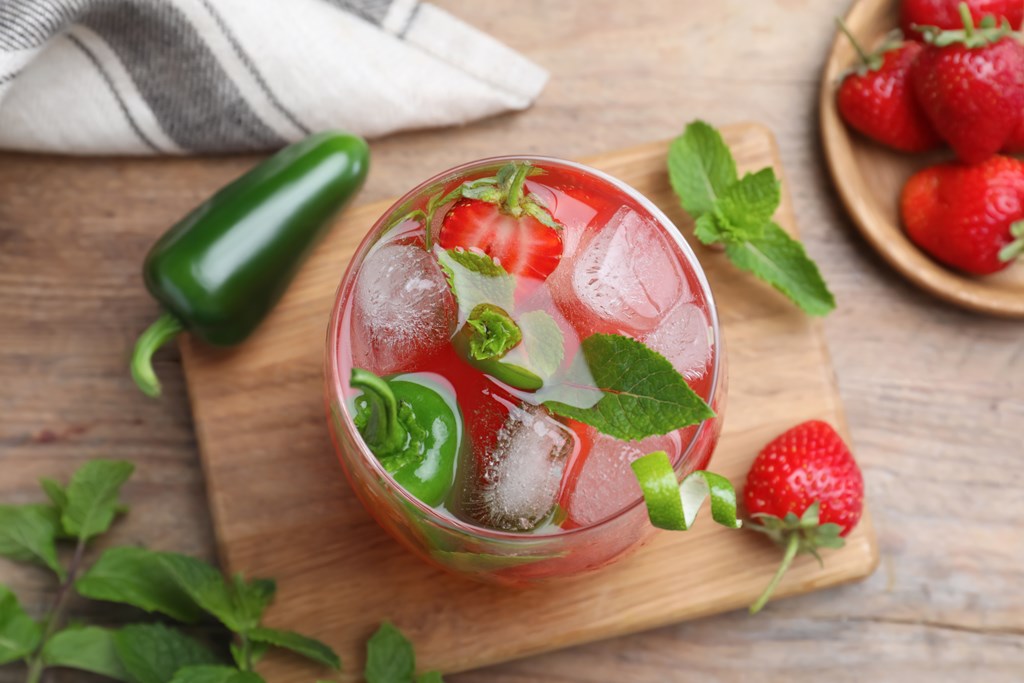 10. Strawberry Jalapeno Mint Julep
With a name this unique, you can't not try this cocktail. The jalapeno turns up the heat while the strawberry offers a soothing presence. The addition of mint adds to the excitement, which we think may make this one of your favorite go-to drinks for the summer.
Ingredients:
½ cup water
½ cup granulated sugar
2 jalapenos, halved
¼ cup chopped strawberries
8 fresh mint leaves plus more for garnish
2 oz. bourbon
1 tbsp. simple syrup
Ice
1 (12 oz.) can seltzer
Strawberry for garnish
Sliced red jalapeno for garnish
Directions:
Combine water, sugar, and jalapenos in a medium saucepan. Cook over medium heat and bring to a boil. Then simmer for 10 minutes. Remove from heat and allow to cool to room temperature. Discard jalapenos
Muddle mint and strawberries in a cocktail glass. Add bourbon and simple syrup. Fill with ice and top off with seltzer.
Use mint, strawberry, and jalapeno slices as garnishes.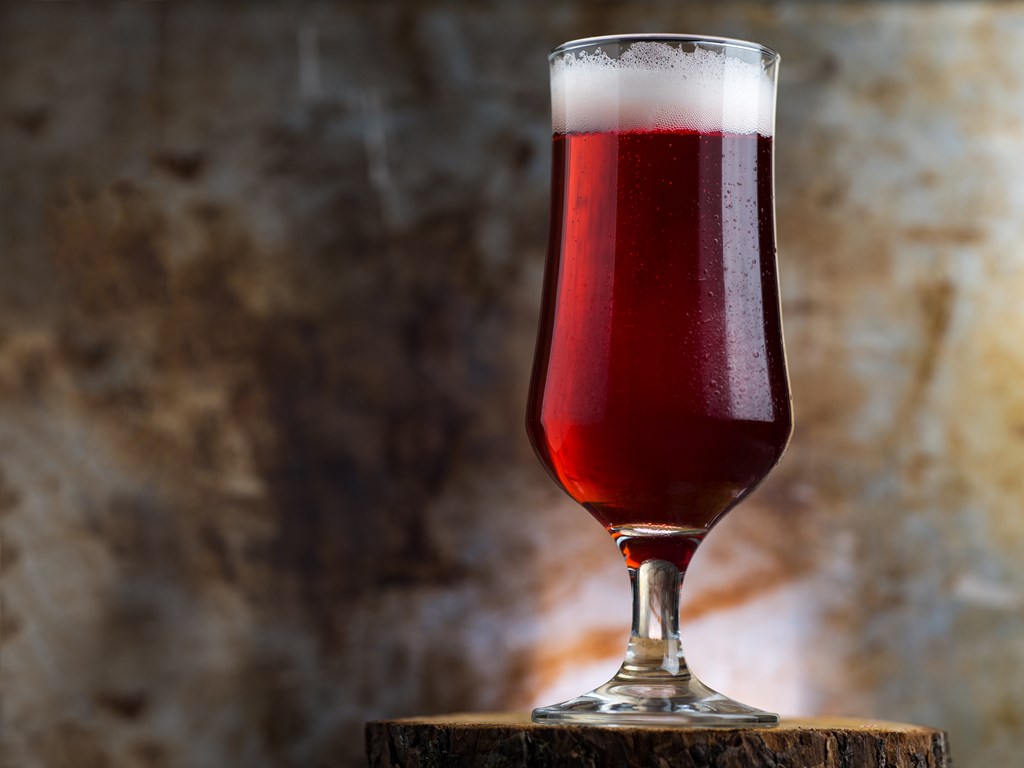 11. Raspberry Snakebite
This drink sounds downright dangerous. We are hoping you can avoid any snakebites while out hiking, but when you come back to camp, this is the type of snakebite you're going to want. If you're looking for some adventure, you won't want to miss out on this cocktail that combines the tartness of raspberry with the sweetness of vanilla. Its hard apple cider component gives it an unexpected twist.
Ingredients:
1 oz. raspberry juice
¼ oz. freshly squeezed lemon juice
6 oz. vanilla porter
3 oz. hard cider
Directions:
Pour raspberry juice into a chilled pint glass.
Squeeze lemon juice into the glass.
Slowly add beer and cider.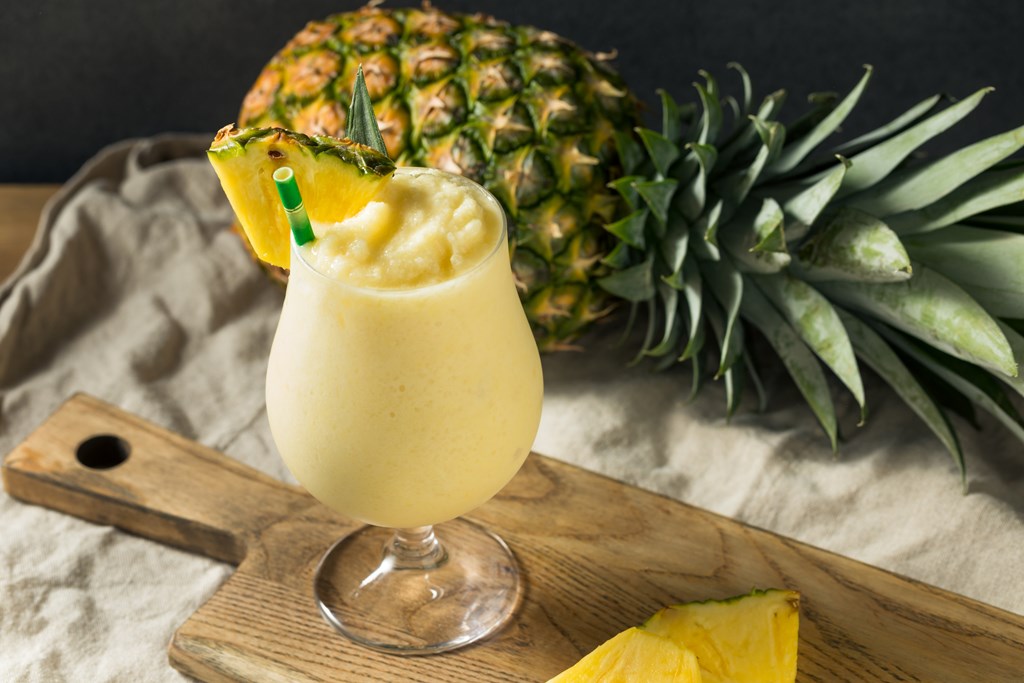 12. Classic Pina Colada
If you like pina colada and getting caught in the rain… you'll love this drink. We are willing to bet you may even dig it if you don't like walking in the rain. It will delight your senses and whisk you off to a tropical destination.
Ingredients:
1 ½ cups frozen pineapple
1 ½ cups ice
5 oz. aged rum
2 ox cream of coconut (not to be confused with coconut cream)
4 oz. pineapple juice
1 oz. lime juice
Maraschino cherry for garnish
Directions:
Place pineapple and ice in a blender and blend until chunky.
Add the remainder of the ingredients and blend until smooth.
Add cherries for garnish, and one of those fancy cocktail umbrellas if you have it handy.
---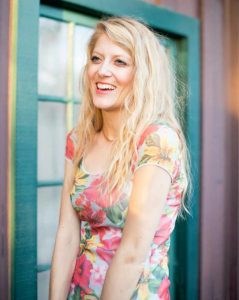 Leslie, a.k.a. Copy Girl, is a copywriter who gets butterflies from telling stories through words.
Her voice comes from a place filled with passion, dreams, and lots of sugar. "Cake over steak" is her go-to motto.
With over 10 years of experience in crafting words, and years of embarking on travels that have taken this Montana girl to some incredible places, Leslie love the adventures of both body and mind her writing takes her on.
Everywhere she goes, she takes this advice with her:
"Hold on to your divine blush, your innate rosy magic, or end up brown." – Tom Robbins, Jitterbug Perfume
To see what Leslie's up to in the writing world, visit her website here.
---