Being stuck at home is tough for everyone. And it feels especially hard for those of us who are used to adventuring on a regular basis. The word "stir crazy" feels like the understatement of the century when your new norm is living in sweatpants and walking laps around your house for exercise.
You may be one of the lucky ones who have found a new daily routine that works for you, but even if that is the case, there are bound to be days where you feel the need to get out of your new routine and spice things up a bit.
Unfortunately that "spicing up" can't include going camping like you usually do when you need a break from everyday life, so it's time to get creative.
Thankfully, you've got help with that. Museums, theme parks, zoos, cities, and top sightseeing spots can now be experienced from the comfort of your couch. We know it's not the same as being there in person, but if it's looking at something that isn't our laptop, or the "Are you still watching?" notification on Netflix, count us in.
Plus, this is a great way to get a head-start on planning where you want to go when traveling becomes a thing again.
Top Places To See From The Comfort Of Your Couch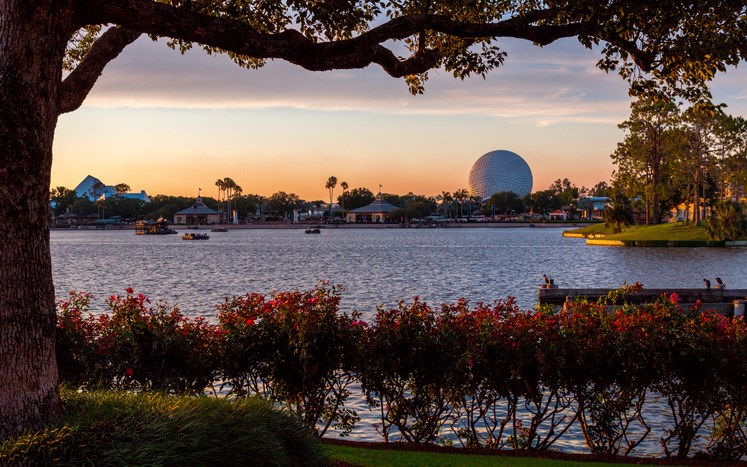 Walt Disney World
With the world's favorite theme park closed until further notice, people are struggling with the idea that Disney World is now just a memory. Until now, that is. While the park is still closed for the foreseeable future, that doesn't mean you can't bring it up on your TV screen and take a virtual tour of the "happiest place on Earth." Explore Disney World here with a virtual tour of every park in the Disney family. If you want to get deeper into the experience and check out some rides, head to YouTube for unofficial videos that will take you along on some of the park's classic rides.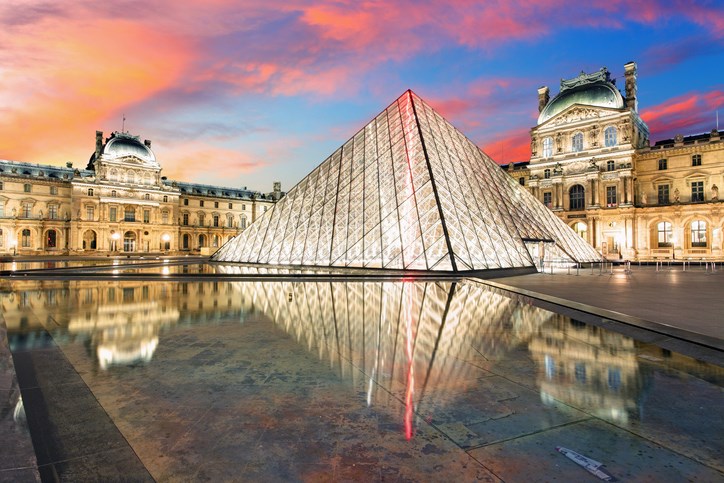 The Louvre
While a day at the museum may not be your kids' idea of a great adventure, adults will love taking a virtual tour of one of the world's most famous museums, The Louvre in Paris. Seize this opportunity to see some of the museum, as normally the crowds here are so big it's tough to see much. The Louvre is home to the iconic Mona Lisa, as well as a number of other pieces that have defined the art world of the past, present, and future. Take a virtual tour of the museum's Egyptian Antiquities, as well as a number of other experiences that will have you experiencing this cultural classic from the comfort of your couch, and sans the price of a plane ticket to Paris.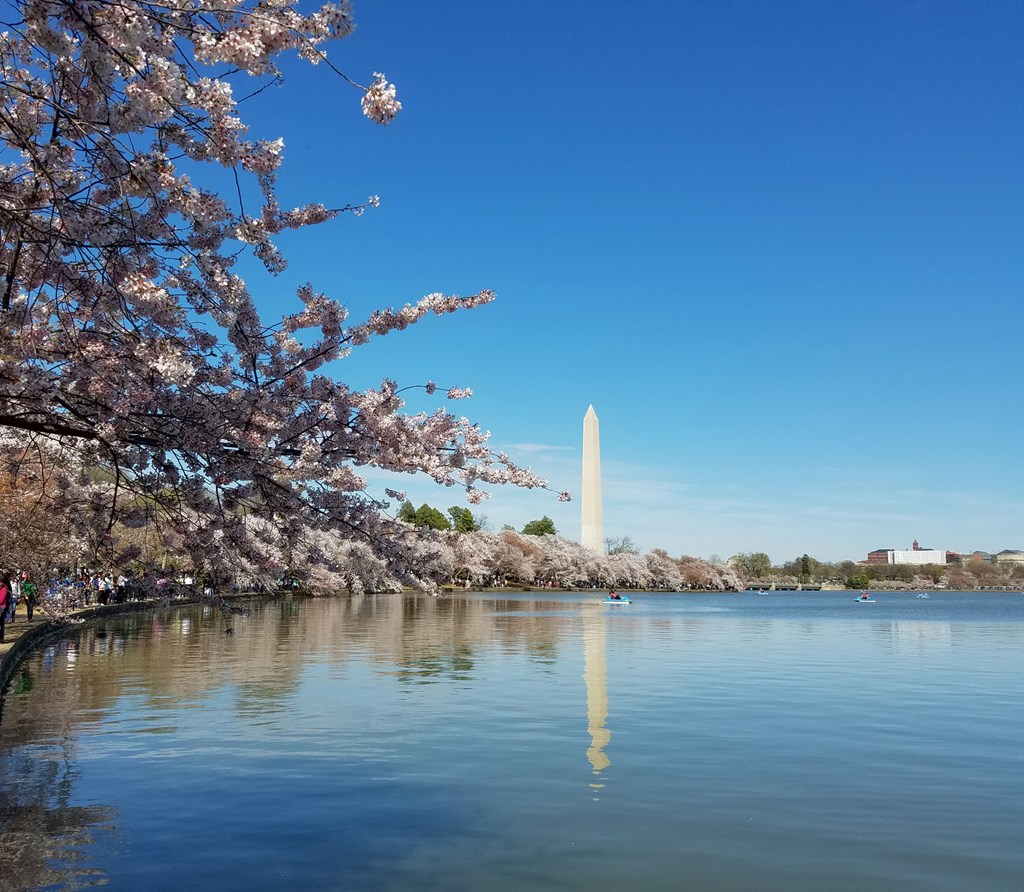 Washington, D.C.'s Cherry Blossoms
While the sad news of the cancellation of the in-person Cherry Blossom Festival had people down for weeks, the city has pivoted and found a way for locals and out-of-towners alike to experience the festival: virtually. Thanks to technology, the Cherry Blossom Festival will still take place, and more people than ever before have the chance to experience this festival. Whether you're a few blocks away in Washington, D.C. or on the other side of the country, you can come together with fellow cherry blossom lovers to enjoy all the beauty. From now until April 12 you can take a tour of the blossoms with a park ranger to guide you and if you feel your stress start to flare up, head here to watch the cherry blossom cam, 24 hours a day, 7 days a week.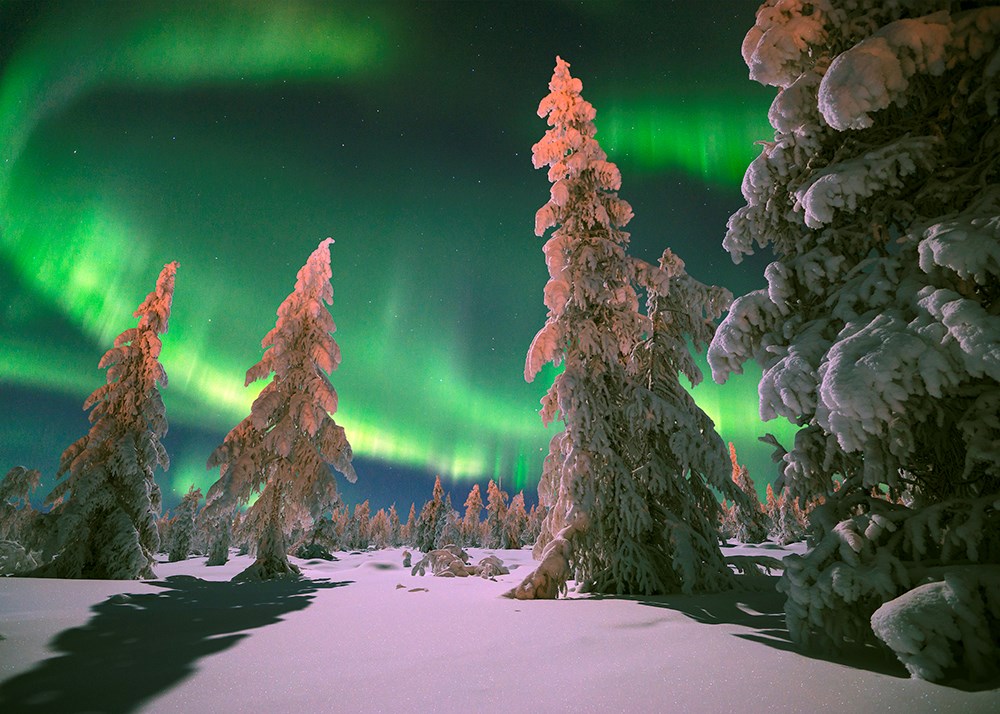 The Northern Lights
If you're one of the lucky few who have seen the Northern Lights in person, then you know how truly special this experience is. And if you haven't seen them before but have always wanted to, now is your chance. Take a virtual trip up to Manitoba, Canada where very few people call home and the Northern Lights make a regular appearance. Polar Bears International and Explore.org have teamed up to make Northern Lights viewing available to you via a live stream. Head over here any time of the day to learn more about the Northern Lights phenomenon, and be sure to tune in at night for the opportunity to see the Northern Lights do their dance.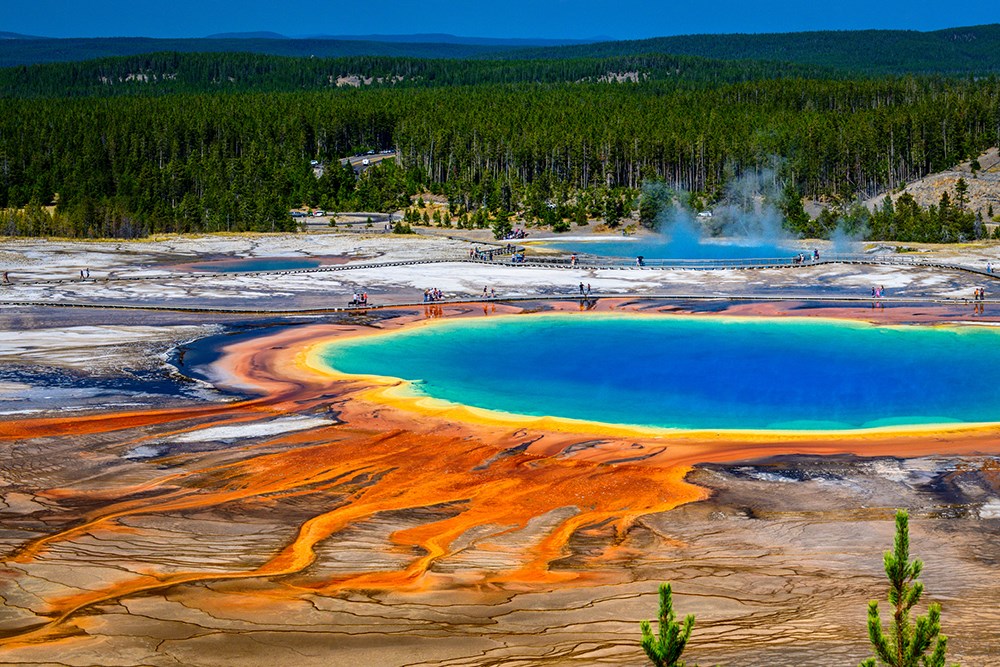 National Parks
If you are seriously missing out on visits to the U.S.'s incredible national parks, then you are in good company. This may be the thing we miss the most. While you can't go there in person, you can experience them virtually thanks to Google Earth. Your hike from your couch may not be as much of a workout as the real deal, but we promise it will feel great to see nature in all of its beauty. Here are the national parks available to visit via your computer:
Acadia National Park
Arches National Park
Badlands National Park
Black Canyon of the Gunnison National Park
Bryce Canyon National Park
Canyonlands National Park
Channel Islands National Park
Cuyahoga Valley National Park
Death Valley National Park
Denali National Park
Dry Tortugas National Park
Everglades National Park
Glacier National Park
Grand Canyon National Park
Grand Teton National Park
Great Smoky Mountain National Park
Guadalupe Mountains National Park
Joshua Tree National Park
Mesa Verde National Park
Mount Rainier National Park
Olympic National Park
Redwood National Park
Rocky Mountain National Park
Sequoia National Park
Shenandoah National Park
Virgin Islands National Park
Wind Cave National Park
Yellowstone National Park
Yosemite National Park
Zion National Park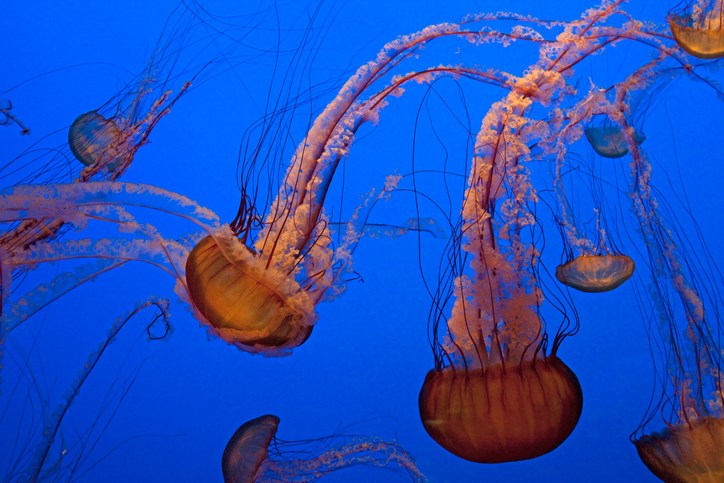 Monterey Bay Aquarium
One of our favorite rainy day activities when traveling is heading to an aquarium to check out all the cool water creatures. Rainy days look a bit different now, but you can still enjoy the distraction of the animals (as well as the chance to learn more about them!) thanks to virtual tours of places such as the Monterey Bay Aquarium. One of the top aquariums in the world, Monterey Bay Aquarium has made big screen appearances including in Big Little Lies. And now, it's time for the aquarium to make a big screen appearance in your home. Live cams in a number of different exhibits make you feel like you're right there. Our personal favorite is the Shark Cam, but there are tons to choose from, including:
Aviary Cam
Coral Reef Cam
Jelly Cam
Kelp Forest Cam
Monterey Bay Cam
Moon Jelly Cam
Open Sea Cam
Penguin Cam
Sea Otter Cam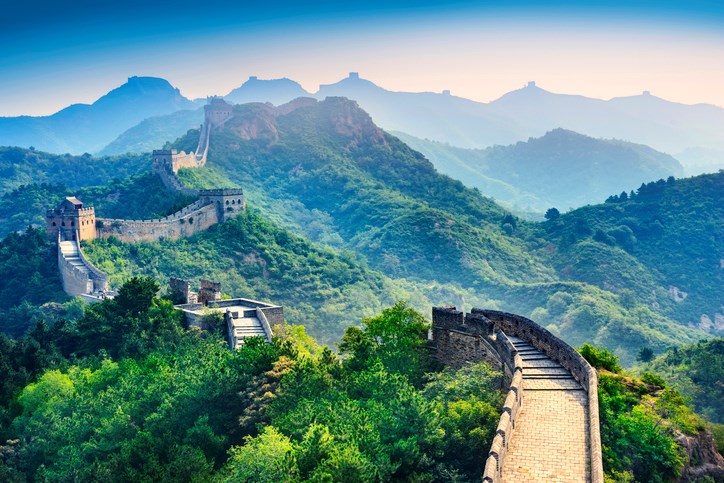 Great Wall of China
Visiting one of the Seven Wonders of the World is a bucket list item for many, and an item that unfortunately will have to wait. However, if you're looking to fulfill your desires of seeing one of these places in whatever way you can right now, then you are in luck. The Great Wall of China can be visited via a virtual tour and though it may not be as mind-blowing as seeing it in real life, it's a pretty good close second.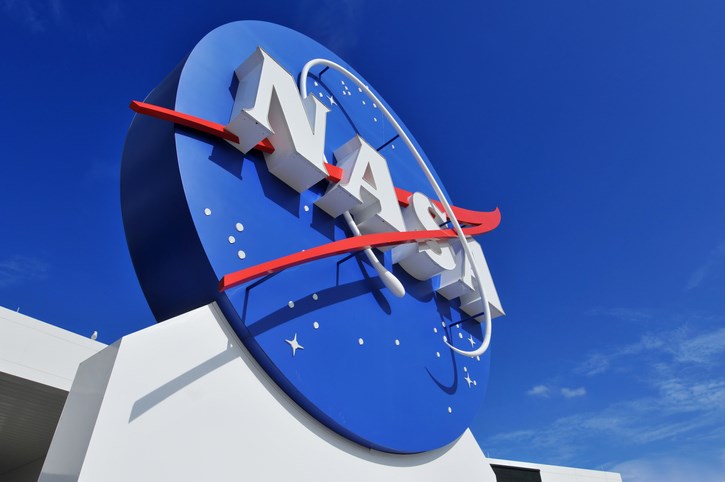 NASA
This isn't a place you get to visit everyday, and that is especially true right now. But special times call for special opportunities, and during this time, NASA has opened up its virtual doors to let us check out some of the facilities. Take a trip through Langley Research Center in Virginia as well as Glenn Research Center in Ohio. Check out the lab where tools used in space construction are testing. Take a look at the vacuum spheres where researchers test aerodynamics. Explore NASA on Earth to learn more about what goes on up there in space.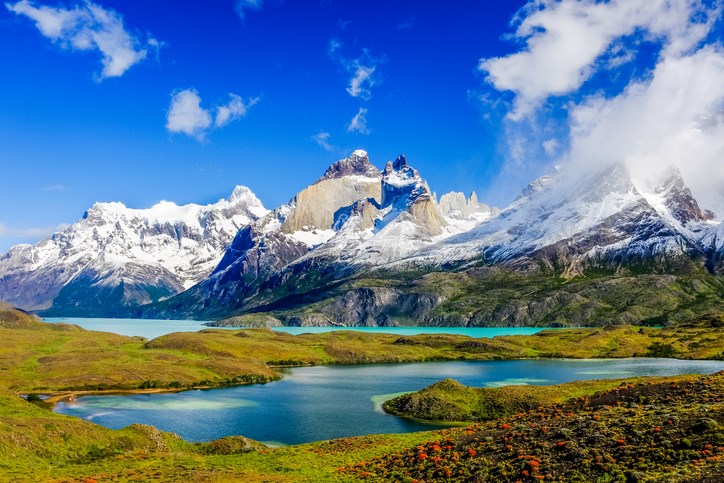 Chile
Did you have a trip to Chile planned that got cancelled? Or have you always wanted to visit but haven't had the chance? Or are you just bored and looking to escape reality? Whatever one of those questions applies to you, we have the answer: the Chile 360 app. Explore Chile from the palm of your hand with the app that takes you through this beautiful country's hottest spots, including Easter Island. There is some stunning nature and culture in Chile that is waiting to be explored.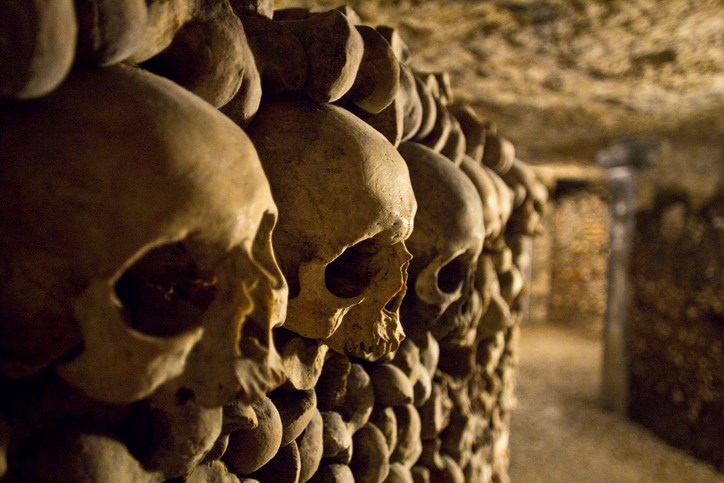 Paris Catacombs
Curious what the creepy underground of Paris is like, but don't have the courage to find out for yourself? Well, you can see them without being there in person to feel the creepy vibes thanks to this virtual tour. You won't be able to check out the full estimated 200 miles of tunnels, but a portion of it is available for you to see. With over 6 million corpses sitting in the dark underneath the City of Lights, you may feel some chills up your spine while taking the tour.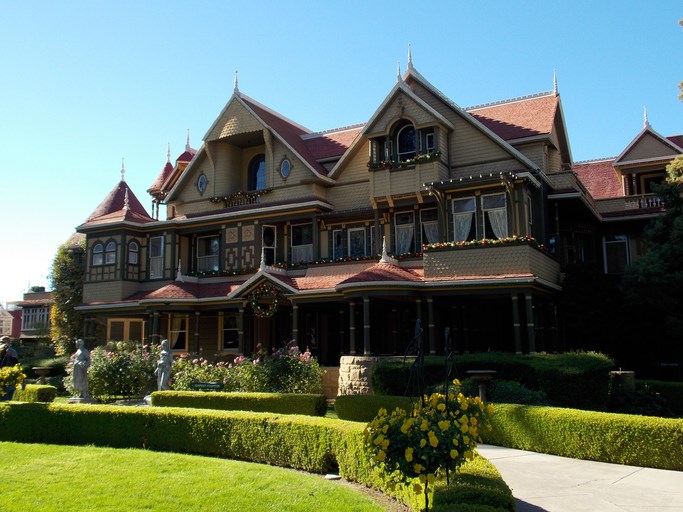 Winchester Mystery House
If you like a good spook, then you may have heard of the Winchester Mystery House. In San Jose, California sits the house built in the late 1800s by Sarah Winchester, wife of the famous William Wirt Winchester. Yes, that gun Winchester. Her home is famous due to the oddities that exist throughout it. From stairways that lead to absolutely nothing to doors that are opened to a brick wall, this is one strange house. It is rumored that Mrs. Winchester built her house so strangely to hide from the ghosts killed by Winchester guns that haunted her home. Whatever you choose to believe, we believe you'll enjoy the tour of this truly unique house.
Oh, the places you'll go from the comfort of your couch. Chances are good being stuck at home will have you exploring more places virtually than you would have done otherwise, so take this time to expand your adventures and travels, and learn about our beautiful world in the meantime.
---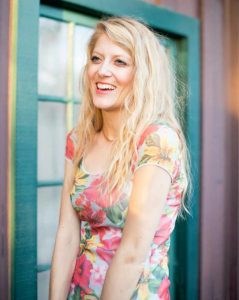 Leslie, a.k.a. Copy Girl, is a copywriter who gets butterflies from telling stories through words.
Her voice comes from a place filled with passion, dreams, and lots of sugar. "Cake over steak" is her go-to motto.
With over 10 years of experience in crafting words, and years of embarking on travels that have taken this Montana girl to some incredible places, Leslie love the adventures of both body and mind her writing takes her on.
Everywhere she goes, she takes this advice with her:
"Hold on to your divine blush, your innate rosy magic, or end up brown." – Tom Robbins, Jitterbug Perfume
To see what Leslie's up to in the writing world, visit her website here.
---