11 Books to Read Around the Campfire this Fall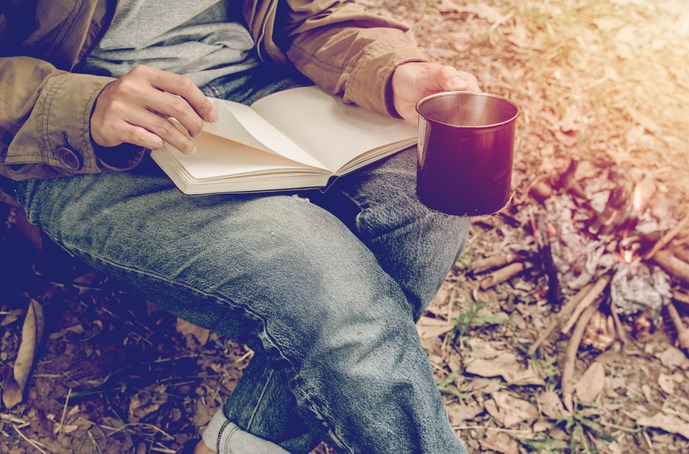 If you didn't get a chance to gather around the campfire and trade spooky stories this Halloween, it's not too late to jump in on the fall magic! In parts of the country, leaves still cling to the trees and our frosty breath—a promise of snow days to come—gives us the chance to hang onto autumn traditions a little longer.
We think fall is the perfect time to slow down and snuggle up before the festivities of Christmas are in full force. And what better way to welcome long, quiet nights and warm fleece or flannel than by cozying up to the fire with a good book?
So pour a mug of cider or hot chocolate, light the fire, and crack open one of our favorite books to read this holiday season.
1. For a magical, spellbinding tale on a cold afternoon…
The Night Circus by Erin Morgenstern.
This was Morgenstern's first novel, and it hooked bibliophiles with its enigmatic nighttime setting and candy apple allure. This crackling fantasy novel has a twisty plot centered around the mysterious Le Cirque des Rêves, a black-and-white striped Big Top that only appears at night.
The best part about picking up The Night Circus this season? It'll whet your appetite for the author's highly anticipated novel, The Starless Sea (released November 3).
2. For sending shivers up your spine…
In a Dark, Dark Wood by Ruth Ware.
Looking for a hair-raising tale to make you look over your shoulder once or twice? You'll want to huddle safely within the circle of firelight while you read this creepy thriller by the author of The Woman in Cabin 10. A cozy bachelorette party held in a remote glass cabin in the woods takes a dark turn when old grudges and alliances come to light. Beware: this one ends with a bang.
But fear not—it's a quick read, so you'll close the book in time to snuggle up in your tent with trusted friends or family.
3. For a scare-free, heartwarming mystery…
The No. 1 Ladies' Detective Agency by Alexander McCall Smith
Are cozy mysteries more your speed? You can't go wrong with a protagonist like Precious Ramotswe, the founder of Botswana's first and only female-run detective agency. The delightful setting will whisk you away from the wintry blues and into the glow of the South African sun.
4. For fans of Agatha Christie…
The Sittaford Mystery by Agatha Christie
The prolific Queen of Crime requires no introduction. Christie included tried-and-true detectives Miss Marple and Hercule Poirot in most of her 82 stories of murder and intrigue. Not so with The Sittaford Mystery. It stands apart precisely because it involves a different cast.
On a dark and snowy night, six characters gather for a seance… and an uncomfortable announcement from the spirits that no one knows whether to believe.
5. For a sweet, seasonal romance…
One Day in December by Josie Silver
Head over heels for books that make your heart swell? This sweeping love story of two strangers who first make eye contact through a foggy bus window in December will hook you from the start.
Told over the course of ten years, several chance encounters, and the unfortunate entanglements of a love triangle, One Day in December feels like a holiday romantic comedy classic.
6. For true stories to share around the campfire…
Campfire Stories: Tales from America's National Parks
How much do we love this beautiful celebration of the great outdoors? Let's count the ways:
First, there's the collection of poems that capture the spirit of six great U.S. national parks. Then there's Isabella Bird's story of being the first woman to climb Longs Peak in Rocky Mountain National Park. Next, beautiful poetry about Acadia National Park by the Wabanaki. And let's not forget the excerpt from Bill Bryson's A Walk in the Woods.
We suggest picking up this slim little collection the next chance you get—and letting us know which story is your favorite to read around the fire!
7. For Muggles and magicians alike…
Harry Potter and The Sorcerer's Stone by J.K. Rowling
Aside from a spellbinding plot line that swept up children and adults in its magic, the Harry Potter series is perfect campfire reading because the books mostly take place in autumn and winter. What could be more seasonal than back-to-school friendships, Halloween spooks, feasts with friends in the Great Hall at Hogwarts, and a very merry Yule Ball later in the series (The Goblet of Fire)?
8. For the whole family…
The Wolves of Willoughby Chase by Joan Aiken
This childhood classic reminds us of the glow of a warm house on a rain-soaked evening. Giant wolves prowling the English countryside beyond the walls of Willoughby Chase might frighten young readers, but the plucky young orphans Bonnie and Sylvia save the day every time.
First published in 1962, this book stands the test of time. We think reading The Wolves of Willoughby Chase aloud with the kids will feel an awful lot like pulling on your favorite old sweater.
9. For a gothic horror more chilling than the gales of November…
House of Salt and Sorrows by Erin A. Craig
This Grimms' fairytale retelling aimed at young adults might make you want to sleep with the lights on. Twelve cursed princesses die one by one as the heroine races to find the source of the royal family's dark curse. Not all readers will appreciate the plot's slow burn—but stick with it. The eerie ending is worth the wait.
10. For a little nostalgia for Thanksgivings past…
Thanksgiving Night by Richard Bausch
Celebrating Thanksgiving with family can be filled with peaceful togetherness… or crazy relatives. In this endearing story about two families gathering for Thanksgiving dinner, characters discover that family brings out the best and worst in all of us. It's a sweet little story that reminds us to be grateful for the people in our lives.
11. For foodies around the fire…
The Campout Cookbook by Marnie Hanel and Jen Stevenson
Sure, this isn't your standard cozy reading fare. But this delightful tome is more than just a cookbook. It's a beautiful guide to packing, prepping, and enjoying homemade meals at your campsite. We think campers of all experience levels will enjoy the smart packing advice, lovely illustrations, and practical tidbits the authors provide. Don't forget to tell us what you decide to cook up under the stars!
Let us know which book you're planning to read around the campfire this season. Make your reservation at a KOA Campground today!
---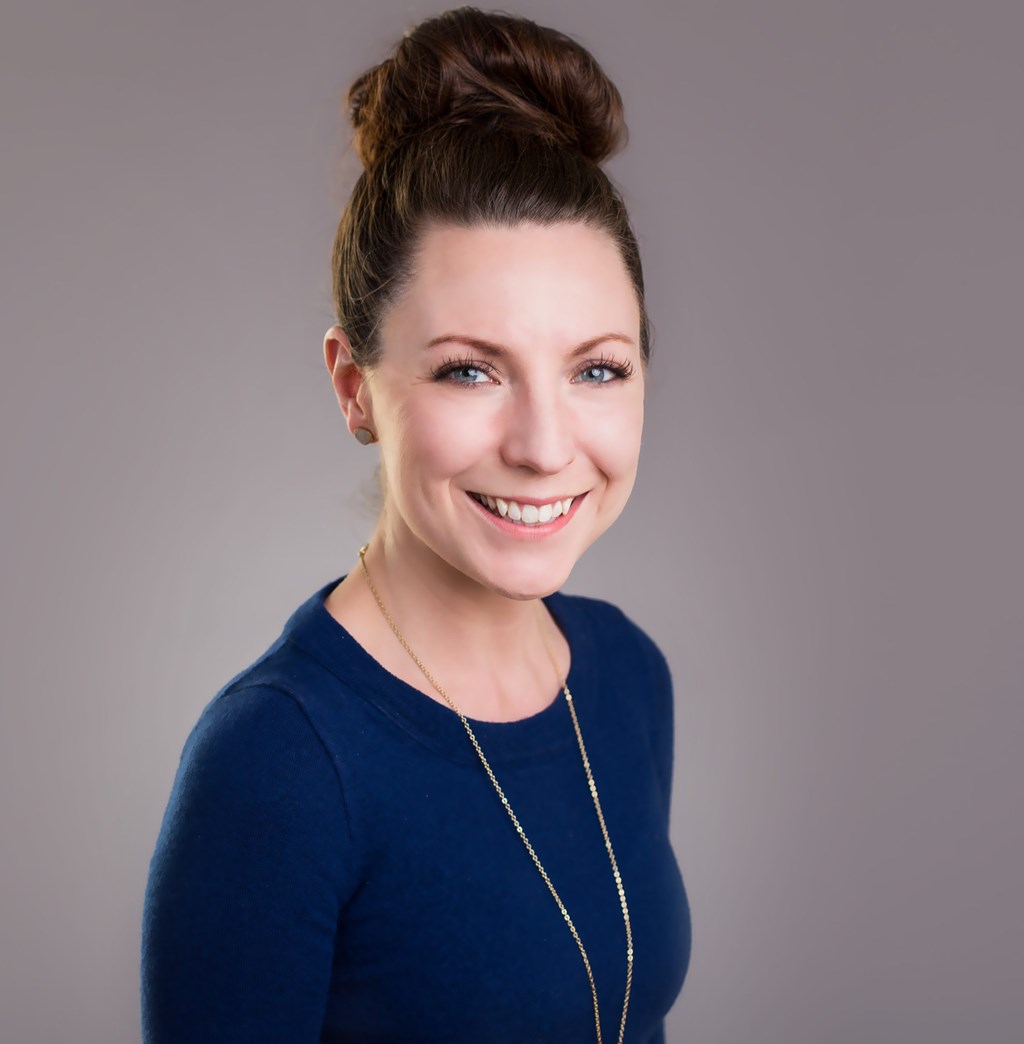 Born in Louisiana, then raised throughout the U.S. and in Slovakia, Leandra Beabout now lives in Elkhart County, Indiana. She is a freelance journalist and content writer. She writes about travel and education for outlets like Fodor's Travel, The Everygirl, and the American Council for International Studies. Her day is not complete without two cups of strong black coffee and a walk in the great outdoors.
---