Our resident Motorcycle expert, Tamela Rich, shares her top tips for motorcycle travel season.
I've traveled the continental United States, five Canadian provinces, and three Italian provinces by motorcycle. Along the way I've been caught unprepared in treacherous weather, had my wallet stolen 2000 miles from home, and broken two windshields because I didn't pack my bike the right way. To help you avoid my mistakes, here are ten of my favorite tips.
Roll up your rain pants. Before trying to shimmy your boot into rain paints—possibly in the middle of a cloudburst—roll the bottoms up to make the legs "shorter." Once you've got them over your hips you can easily fold the legs down to your boots.
No polarized sunglasses. Polarization distorts light and will cut almost 100% of the reflections on horizontal surfaces because those reflections are polarized horizontally, while the sunglasses are polarized vertically. This means polarized sunglasses will obscure oil and fuel spills on the highway. Polarized sunglasses worn along with a helmet visor can induce dizziness. Get some cheap unpolarized glasses for riding.
Make physics work for you. Pack the heaviest things as low and as close as possible to your bike's frame. It's tempting to keep piling up-up-up on the seat behind you, but when you do, you're building a sail that will catch wind while you're moving and make your bike unstable in parking lots. Packing low and close avoids that problem, and gives you more stability when making sudden stops and when riding on less-than-ideal surfaces.
Pack zip strips and duct tape. Between the two of them, there's not many field repairs you can't handle. Consider re-wrapping your duct tape around a small-diameter cylinder to reduce the space it takes up in your pack.
Pack heat. If you ever catch a chill it's hard to recover and even harder to enjoy the ride. Even though many bikes have heated grips and seats, and even if you pack your heated gear, sometimes you need some auxiliary heating power. Inexpensive iron oxide and charcoal heat packs under brand names Little Hotties, Hot Hands, and Heat Pax can save the day. Pick them up at a hardware store; they don't take any room in your luggage. Place one in the foot of your sleeping bag on a chilly night!
Put new gear through a dry run. Whether a new sleeping mattress, tent, riding gear or doo-dad, practice using your new gear before you hit the road. You might find a manufacturer's defect or even decide to return the item for something that suits you better.
Sip, don't guzzle. Hydration is key to maintaining alertness and health. Bonus: since joints are lubricated by synovial fluid, which is water based, proper hydration might keep the aches and pains at bay. Consider a hydration backpack like those made by Camelbak, Osprey, and Patagonia because they can be managed with one hand while riding. If you sip-sip-sip water throughout the hour instead of guzzling at your fuel stops, you'll sweat the hydration as needed, instead of wasting it in the bathroom twenty minutes after you guzzled.
Stash your cash and cards. Don't keep all your cash and cards in one place. Put a little in your pockets, your riding gear, and in your luggage. Consider taking photos of your credit and membership cards and filing them "in the cloud" like Dropbox, iCloud, Evernote or Google Drive.
File your travel plans. There's nothing like trying to fuel up in the middle of nowhere and having a card declined because the issuer thinks it has been stolen. Before leaving, call the credit/debit card issuers for the cards you're taking and tell them about your travels, including destinations and dates.
Don't rely on electronics. GPS and phone apps have revolutionized the way we travel. That said, things go wrong. Always bring a physical map of where you're traveling. For your KOA travels, the KOA app features off-line functions that allow you to access campground information and directions even when service is spotty. I also suggest picking up a KOA Directory at any KOA campground.
Be sure to share your photos and motorcycle camping tips KOA on Instagram or Twitter!  Remember to include #KOACamping.
---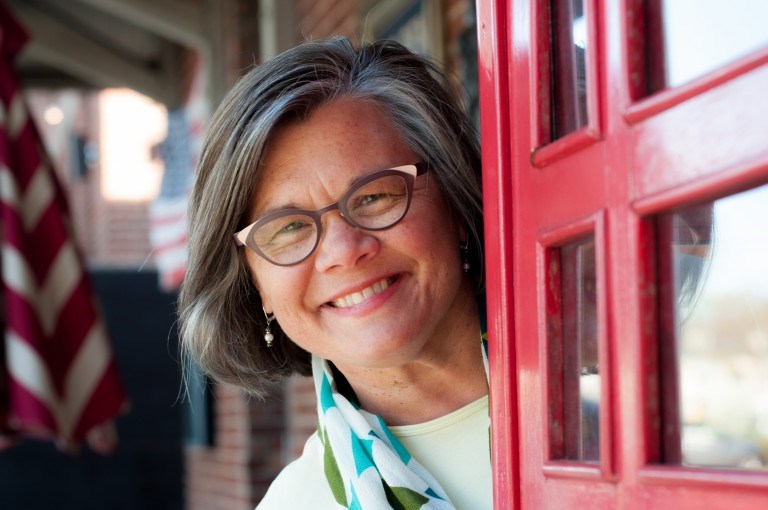 "American Road Trip Expert" Tamela Rich is an award-winning author, storyteller and adventurer. She began her love affair with the open road as a child, traveling with her family in the Vista Cruiser station wagon from Ohio to California every other summer. During her monthly TV appearances, Tamela shares family-oriented travel tips and itineraries for local, regional and national road trips. Visit her website: www.TamelaRich.com
---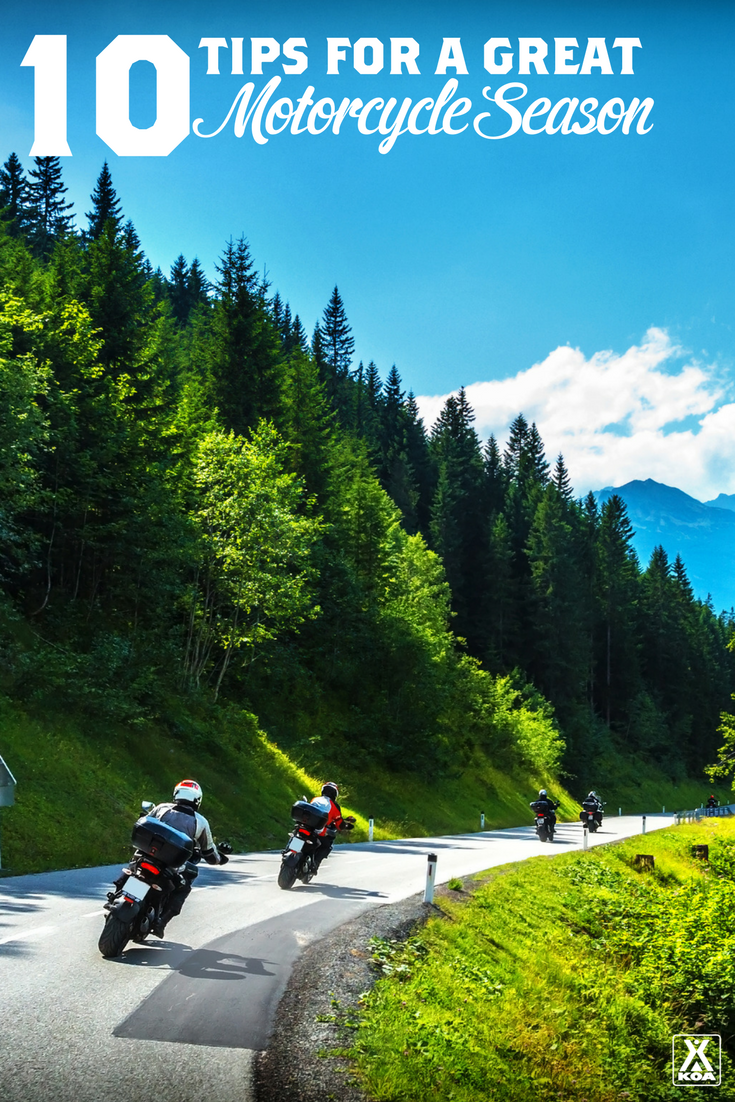 Save